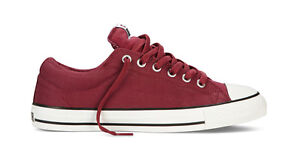 As their name suggests, skateboarding shoes are specifically designed for skateboarding, although they are also often worn simply as a fashion statement. Skateboarding shoes have many features that make them the most suitable footwear for skateboarding. To buy a good quality pair of women's skateboarding shoes, a woman should consider the grip they offer, how effectively they protect the feet, how durable they are, and how much cushioning they provide. Buyers should be aware that the right fit is important when buying a good pair of skateboarding shoes.
There are several skateboarding shoe brands, and as skateboarding becomes an increasingly popular sport among females, manufacturers are now making top quality skateboarding shoes specifically for women. Various stores sell women's skateboarding shoes, including specialty shoe stores, fashion shoe stores, department stores, and even specialty skateboarding clothing stores. Alternatively, buyers can head online to find their new pair of skateboarding shoes. eBay features a wide range of women's skateboarding shoes from sellers all over the world.
About Women's Skateboarding Shoes
As the sport of skateboarding becomes increasingly popular with females, manufacturers are beginning to meet the demands for skateboarding shoes that are specifically designed for women. A skateboarder's shoes are part of her safety gear, as they provide the sufficient grip and foot protection needed to skateboard effectively. Skateboarding was a popular recreational pastime for children and teenagers during the '40s through the '60s, but it wasn't until the 1970s that people began skating as a sport, performing tricks, and holding competitions.
It was in the 1970s that skateboarding shoes began to appear. The early versions were more durable than basic athletic shoes, but did not provide the ankle support needed for high aerial moves that were becoming the norm. During the 1990s, skateboarding moved to the streets, and the need for more durable, cushioned shoes arose. During the 1990s, skateboarding shoes began to flood the marketplace. With the intense interest of skillful street skating, the skateboarding shoe became a popular fashion statement. Today, as skateboarding becomes a recognized professional sport; many companies have been able to combine the latest in technological design with fashionable features.
Fashion or Practicality
Before buying a pair of skateboarding shoes, a woman should first consider what she wants her shoes for. Women's skateboarding shoes, especially top quality performance shoes, are expensive. A woman who wants skateboarding shoes simply for fashion purposes need not spend top dollar. There are many brands of skateboarding shoe available that are designed more for fashion than for the practicality. However, for those women who are keen skaters, spending that bit extra to get a top quality pair of skateboarding shoes is worth the investment, as they will be comfortable, last longer, and will offer the safety and protection needed while skateboarding.
What to Look for in Women's Skateboarding Shoes
There are four important aspects any woman should look for when buying a good quality pair of skateboarding shoes: grip, durability, protection, and cushioning. It is these four key aspects that set a skateboarding shoe apart from other athletic style shoes.
Grip
A skateboarder requires a shoe that grips the board effectively. The sole of a skateboarding shoe should be flat, made of rubber, and grip the board, even in damp conditions. Many skateboard soles have rubber tracking, which gives added grip in wet weather. The flexibility of the sole is important in increasing the wearer's feel of the skateboard under her feet. The more natural the foot feels on the board, the greater grip and control she will have of the board when in the air or on the ground. Vans skateboarding shoes offer superior grip of the skateboard due to their waffle-looking rubber soles.
Protection
A skateboarder needs a shoe that offers ankle and foot protection in order to reduce the risk of injury when performing various tricks and stunts. Skaters also need protection for their toes. It is their outer and big toe that are used to perform the majority of stunts on a skateboard. A good quality skateboarding shoe should offer reinforced material and padding around the toe area to provide enough protection against the rough sandpaper-like surface of the skateboard. Skateboarding shoes should also feature security tucks for the laces, so that they stay secure and out of the way of the skateboard wheels. DC skateboarding shoes offer excellent protection for the keen skater.
Durability
One of the most significant differences between normal athletic shoes and skateboarding shoes is their durability. The rough sandpaper tape that covers a board is very abrasive and will wear shoe soles, uppers, and laces very quickly. A good quality pair of skateboarding shoes will offer maximum durability. The strong rubber soles are thick and flexible, made from durable rubber materials. Most skateboarding shoes are made from ultra durable material, such as Action Leather or Super Suede.
This durable material can withstand greater wear, especially on the outside toe area of the shoe, where the majority of the wear and tear occurs, especially with those who tend to perform flip tricks with their boards. Leather skateboarding shoes tend to be more expensive; however, they offer the most durability. Shoes that are described as having an Ollie Pad refer to extra, durable material on the outside toe area. Another feature of skateboarding shoes is that they feature double, or even triple, stitching. This is necessary due to the forces that a skater's shoes endure.
Cushioning
Skaters, especially those who perform high flying tricks, require extra cushioning from their shoes. Skateboarding shoes feature highly shock absorbing cushioned insoles. When one considers the amount of force transferred through a skateboarder's feet, ankles, knees, hips, and lower back, the added cushioning is necessary. The Osiris skateboard shoe features excellent insole cushioning and support.
Get the Right Fit
When buying a new pair of skateboarding shoes, it is important to get the right fit. An ill-fitting pair of shoes will cause discomfort, and will increase the risk of injuries. Shoes should feel snug, although not tight. There should be no points of stress anywhere on the foot when the shoe is laced up. The heel needs to fit securely into the back of the shoe, without sliding in or out with movement. Most skateboarding shoes come in two width sizes: narrow and wide. Buyers should ensure they are buying the right width shoes for their feet.
When trying on a new pair of shoes, be sure to wear skating socks, the type one will wear with the shoes. It is amazing how different a shoe fit can feel with different pairs of socks. Remember that hot feel swell. It is best to try on a pair of shoes in the second part of the day, not first thing in the morning when feet are cool and at their smallest. There are four different types of fit when it comes to women's skateboarding shoes: high top, mid top, low top, and slip on. The following table provides a description of these four skateboard shoe types.
| Shoe Type | Description |
| --- | --- |
| | Provides best ankle support; ideal for those who have suffered previous ankle injuries; usually the heaviest type of shoe and features a cup sole for added cushioning and support; often used by skaters on large half pipe ramps |
| | Ideal for street skaters who skate down stairs and off gaps and bars; their cushioned insole is designed to prevent heel bruising; this shoe sits above the ankle bone, giving better ankle support |
| Low Top | Feature lace up design, used by street skaters and ramp skaters; gives good board feel, but little ankle support |
| | The simplest type of skateboarding shoe; features elastic band top with no laces; designed for easy on and off; tends to be flexible and comfortable; offers little ankle support and maximum board feel |
Choosing the right fit and type of women's skateboarding shoe is dependent on knowledge, personal preference, and budget. Shoes range significantly in price, and, in general, the better the quality of shoe, the more expensive the price tag.
Buy Women's Skateboarding Shoes on eBay
eBay is a great place for women to purchase their new skateboarding shoes at very competitive prices. Buyers can search easily for any brand, size, and type of shoe by typing "women's skateboarding shoes" into the search bar on eBay's home page. Alternatively, buyers can navigate to the appropriate section by selecting the Fashion portal, clicking on Women's Shoes, and then clicking on Athletic. From here, buyers can use the search filter to select Skateboarding.
eBay's Mobile Apps
Keen eBay buyers can take advantage of the useful eBay mobile apps that are available. They are designed for use with a smartphone, to keep buyers updated with what is going on with their bidding and buying. eBay mobile apps also allow users be notified of alerts when outbid. Users can even sell products using the smartphone app. Downloading mobile apps is easy, free, and only take a few minutes. To find out how to download the mobile app, simply go to "Getting the eBay Mobile Apps."
Conclusion
Some women want a pair of skateboarding shoes because they enjoy wearing that style of fashion, others like wearing them for comfort, while others want a pair of top quality skateboarding shoes because they are keen skaters and require the grip, protection, and durability that they offer. Finding the right skateboarding shoes involves understanding what to look for and also knowing how to buy a shoe that fits correctly.
There is a wide range of top brands available and each ranges in price and quality. In general, the more expensive brands offer optimum durability, grip, and protection; everything a skater needs in a pair of shoes. Women can find skateboarding shoes in several stores, including sports shoe stores, sporting goods stores, and specialty skateboarding stores. Women who know what brand and size shoe they need can head online to eBay. On eBay, buyers will find a great selection of top quality women's skateboarding shoes at very competitive prices.