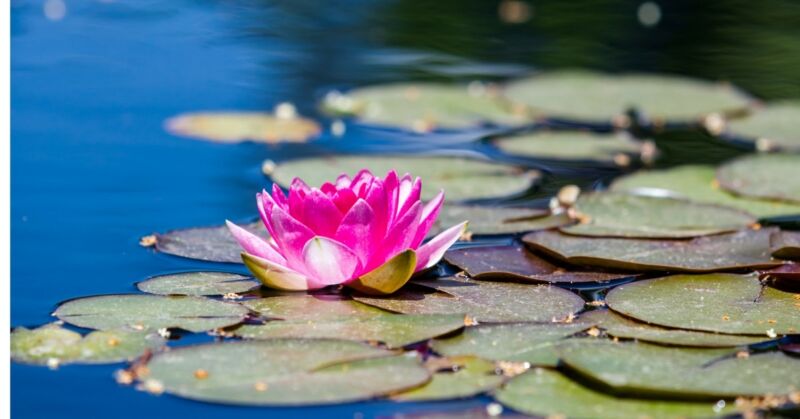 If you live in a cold climate where the winter season is greatly different than the summer, there are a few tasks that need to be taken care of before the chill comes. Water gardens have a special set of conditions needed to help them last through winter. This guide will give you all that you need to prepare your water feature for winter.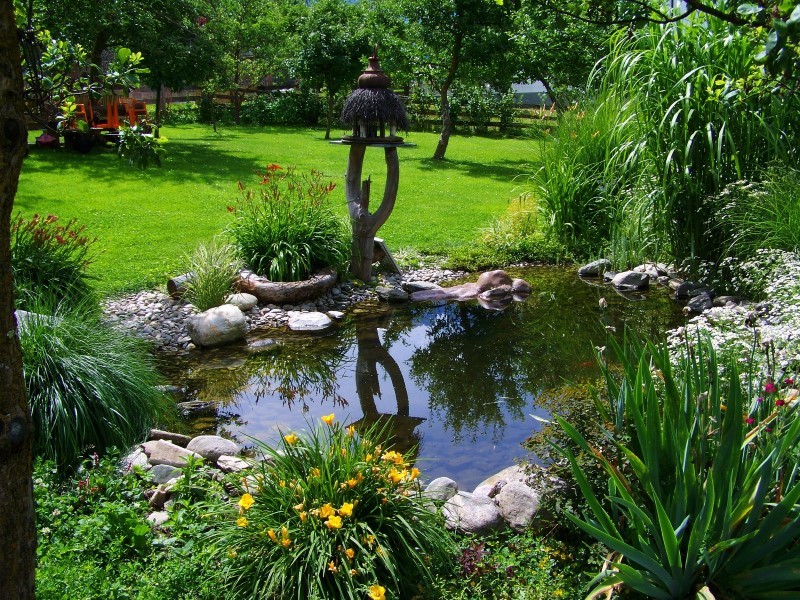 General Maintenance
Clean the water feature by removing any debris or dead plant material. Raking or vacuuming the bottom of a pond may be necessary.
Clean the pump well by removing it from the water and pumping a bucket of clean water through it. Keep cycling clean water through the pump until the water runs clean. See how to give it a thorough cleaning here.
If you have a small water garden, perhaps in a planter on a patio or deck, then follow the instructions in this guide for handing the winter care of plants and fish. Then head over to read about How to Clean and Maintain a Home Garden Fountain which will have more relevant information on caring for a more seasonal water feature.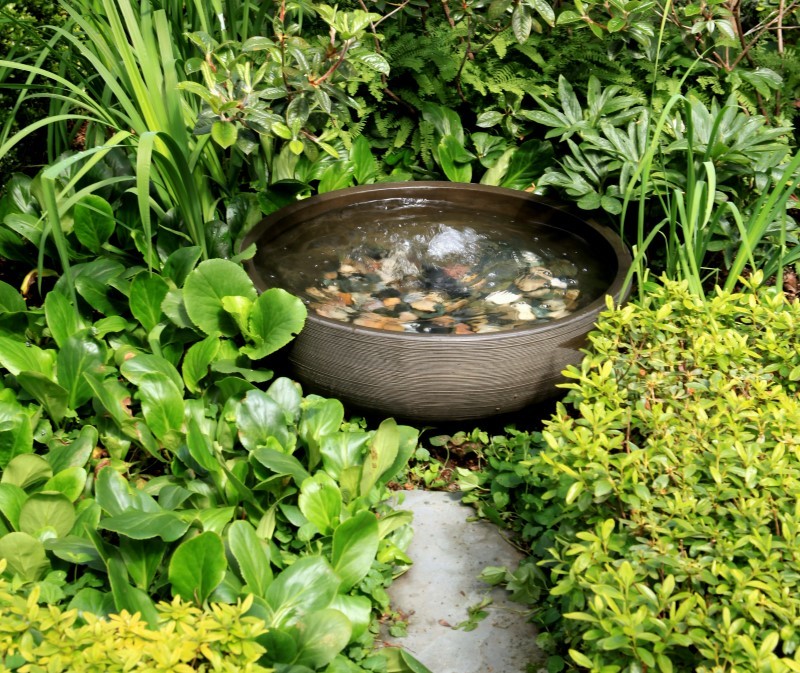 Water Plants
Knowing whether or not your water plants are hardy is the first step. Look up the specifics of each plant in a good gardening reference book or online.
Hardy plants can be cut back and left in the water over winter as long as it is deep enough. Move the plants to the deepest part of the pond for greatest success.
Tender plants like tropical water lilies need to be removed and stored over winter.
Inexpensive floating plants are difficult to tend to indoors, so it may be worth tossing them in the compost bin and buying new ones in the spring.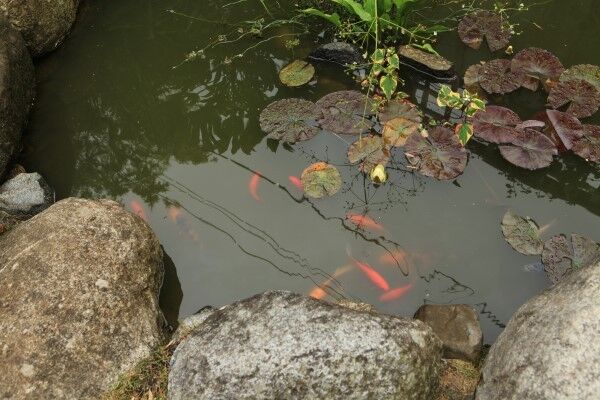 Fish
In winter when the water temperature cools, cold-water pond fish can be left outdoors as long as the pond has enough of a deep zone to keep them from freezing.
Winter temperatures will slow down their metabolism and they will require less food. Switch to a low-protein food source and only feed them if they come to the surface asking for food.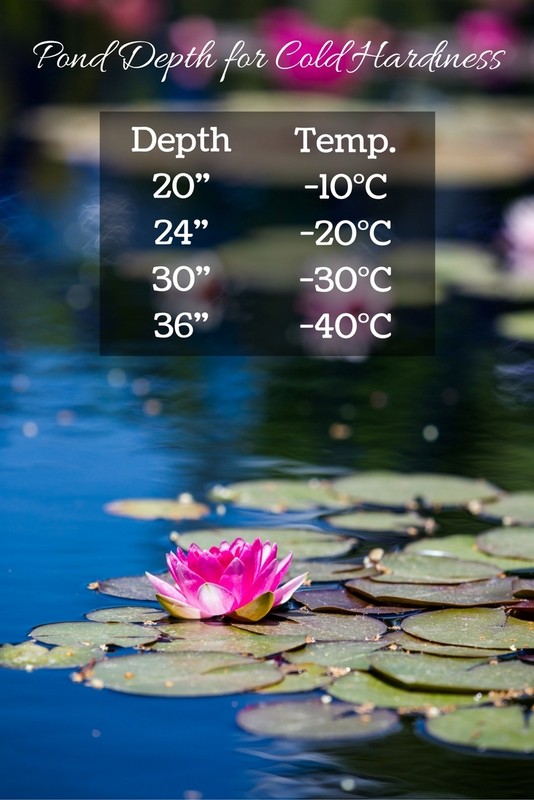 Freezing
Your pond should have been designed at the right depth for your climate.
If your pond is the proper depth, you can leave the pump in the water over winter, which is helpful to keeping the surface from icing over.
As fish and plants need air even in the winter, it's important not to let the surface of the water freeze completely. You can choose to use a deicer over winter.
If your water garden is small or not deep enough, you can close down the pond for the winter months by removing the pump, tender plants, and fish and bringing them indoors for the season.