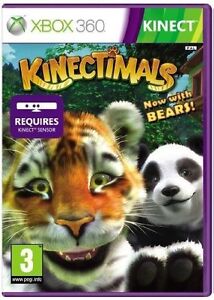 In 2010, Microsoft revolutionized the way video games were played with the introduction of the Xbox Kinect.. Using Kinect in conjunction with the Xbox 360 turns the gamer into the controller and allows the player to use his or her body to take certain actions in a game. While Nintendo and Sony were the first to get gamers up off the couch, Kinect is the first to allow the gamer to use full-body movements and voice commands to play video games. Like all game systems that utilize motions that are transmitted wirelessly, Kinect must be calibrated from time to time so that the gamer's movements are interpreted as accurately as possible.
A Brief History of Xbox and Kinect
Bill Gates, founder of Microsoft, announced that the company would be debuting a video game console in 2000. Though many critics were skeptical, the Xbox, which was released in 2001, was a success. The following year Microsoft announced Xbox LIVE,, an online gaming service that enables subscribers to connect and play against other subscribers online as well as download content to the console's hard drive. Though other consoles, including the Nintendo Wii and Sony PlayStation, also offer the option to play other users online, Microsoft is the only company that charges an annual fee for this service.
Microsoft released its second console, Xbox 360, in 2005. The console reads DVD-based games, which means that the unit can also serve as a DVD player. There are several different models of Xbox 360 gaming consoles with varying hard drive capacities ranging from 4 GB to 320 GB. The Xbox 360 comes with 10 MB of eDRAM, an IBM Xenon CPU, and an ATI Xenos graphics processor.
Gates first discussed a camera-based controller for gaming at the D5: All Things Digital conference in 2007. Rumors abound for the next few years until Microsoft finally announced the release of Kinect in time for the 2010 holiday season. Kinect, an add-on device for Xbox 360, allows users to control games through body movement and voice commands rather than through a standard game controller. Microsoft sold 8 million of these devices during the first 60 days of its release, making it the fastest selling consumer electronics device, according to Guinness World Records. Kinect is sold as a stand-alone component or bundled with the Xbox 360 console, making it easy for those with or without a console to purchase the device.
A Brief Explanation of Kinect
Microsoft's Kinect add-on device, which is now available for Xbox 360 as well as Windows-based PCs,, involves the use of several hardware and software systems working together to capture a player's movements and interpret them into moves within a game. Kinect uses a depth sensor along with an IR VGA camera to separate the gamer from his or her environment. These images are processed through software that determines which images are people and which are not. The software then compares a player's pose with a set of 200 preloaded poses to fill in any missing pieces of the image. The system also allows for automatic player sign in for players who enroll with the Kinect. This identification system works by recording some skeletal measurement information with a basic facial recognition program.
The Kinect's camera also acts as a webcam,, allowing users to video chat through Xbox LIVE. The multi directional microphone allows users to speak to one another as well as issue vocal commands within games that support this feature.
Kinect Games
There are three types of games currently available on the Xbox 360: those that are not compatible with Kinect at all, those that will work with Kinect, and those that require Kinect to function. So far over 80 games are available that are either Kinect compatible or require Kinect for gameplay. Game publishers have nearly 40 additional games in the works, so Kinect users will have plenty of options to choose from for years to come.
While some of these games are exclusive to Xbox 360 and Kinect, there are quite a few that are available on other systems as well. Xbox 360 exclusive games, such as Kinectimals,, are unique to the Xbox 360 console and utilize the motion-sensing technology, voice commands, or both. In Kinectimals, for example, gamers select from one of 20 virtual pets that they can teach to do tricks and run through obstacle courses. Gamers can issue verbal commands to their pets or scratch them under the chin to hear them purr.
Games that are not exclusive to the Xbox 360, such as Michael Jackson: The Experience,, are reconfigured to work with the Kinect system so users do not need to hold a remote control while playing. When playing Michael Jackson: The Experience on the Nintendo Wii, users hold a remote control in their hand and the remote sends positioning information to the game console, whereas the Kinect camera detects a player's movements without the use of a remote. This results in more accurate movement interpretations.
The Kinect device comes with an included game, Kinect Adventures,, which requires the Kinect for gameplay and demonstrates all of the capabilities of Kinect. The game includes a total of five adventures as well as minigames that allow users to become familiar with how Kinect works.
The Kinect Calibration Card
Because Kinect relies on a camera to interpret a person's movements, it occasionally needs to be calibrated so that it can properly track body movement. This is where the Kinect Calibration Card comes into play. The Kinect Calibration Card is a white card with a smiley face printed on it. The card is used to calibrate the Kinect system so that it accurately tracks player movement.
The Kinect Calibration Card is included in the Kinect Adventures game as well as many of the other Xbox 360 games that require the Kinect for gameplay. The calibration card is the same regardless of which game it was packaged with, so users really only need to hold onto one copy of the card to calibrate their Kinect.
Users who lose their card or purchase used games that do not include the Kinect Calibration Card can purchase one online through the manufacturer for a nominal fee. There are also many sites online that offer downloadable versions of the Kinect Calibration Card, although Microsoft states that using copies of the card may not result in proper calibration.
How to Calibrate the Kinect
When a player first installs Kinect, he or she must calibrate the camera so that it picks up player movement properly. This procedure should also be repeated anytime the Kinect is repositioned or whenever it fails to properly track a player's movements. To calibrate the Kinect, the first step is to press the Guide button using an Xbox controller.. From there, the user should go to Settings and then to Kinect Tuner. From the Tuner menu, the user should choose Calibration.
To calibrate, the user should hold up the calibration card so that it is visible on the television screen. The user will then be asked to move the calibration card around until the eyes on the card line up with the glasses on the screen. This may involve moving the card forward, backward, left, right, up, or down. The user will then be instructed to hold the card still until the green box on the screen fills up. The process is complete when the user sees "Calibration Complete" on his or her television screen.
Shopping for Kinect, Kinect Games, and the Kinect Calibration Card
Prospective buyers will find a wide range of local stores that carry both Kinect and Xbox 360 games that work with Kinect. Electronics stores typically have a wide range of games while some department stores may also carry a limited selection of titles. Video game stores, which are often times located in major malls, are also a great place to shop for Xbox 360 games. Many game stores carry both new and used games, so prospective buyers may be able to purchase a used copy of a game they're looking for at a fraction of the retail price. Gamers can also sell their used games to some game stores and get credit toward purchasing new or used games.
The Xbox Kinect and all of the games compatible with it are also available online through a variety of retailers, including major retail websites and electronics retailers. Buyers will most likely find that the prices online are lower than prices in retail stores, although they must wait for the items to be shipped. In addition to online retailers, prospective buyers will find a plethora of games on auction sites, such as eBay.. eBay and other auction sites offer both new and used games, so buyers should be sure to read the descriptions carefully to determine if a game they are considering buying is new or used and if it is used, what condition it is in.
Kinect users looking for a replacement Kinect Calibration Card may find one included in some Xbox 360 games. Buyers should read the information on the back of the game to find out if a calibration card is included with a game. Gamers looking to purchase the calibration card by itself may find some sellers on eBay and other auction sites selling the card or they can purchase a copy directly through the manufacturer.
Buying a Kinect Calibration Card on eBay
If you're ready to buy a Kinect calibration card on eBay, head to the Electronics department and proceed to the Video Games & Consoles section. From there, head to the video game Accessories section and proceed to the Motion Sensors & Cameras subsection. This section has a host of utilities for all of the major gaming systems. Be sure to use the location, price, and condition search modifiers in order to narrow your search down even further.
Be sure to check the seller's feedback score and comments before making a purchasing decision. This will ensure that the calibration card is in good working condition.
Conclusion
Pairing Kinect with the Xbox 360 provides a brand new gaming experience to gamers. Players will find a wide range of game options that are compatible with Kinect in a variety of genres, including action/adventure, horror, and educational. For the best possible playing experience, users should calibrate their Kinect using the Kinect Calibration Card whenever the system stops accurately interpreting their movements or whenever the Kinect is moved. Proper calibration will ensure Kinect keeps gamers entertained no matter what game they're playing.