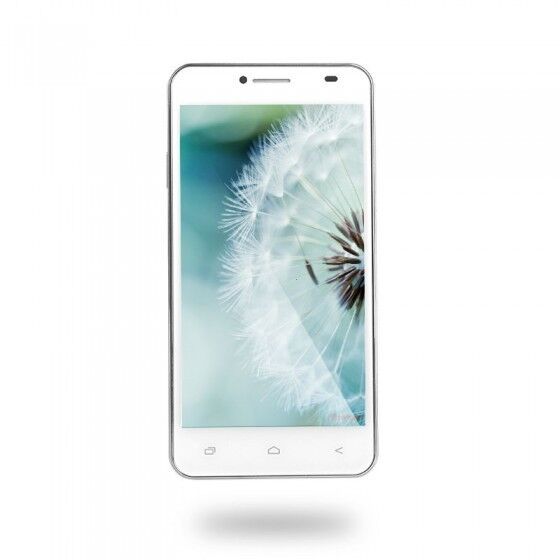 If you are looking for a new cell phone to purchase, one of the decisions you will have to make is whether to choose a locked phone or an unlocked version. A majority of the most popular mobile phone models available for sale today come with both locked and unlocked versions. In a few cases, some phone models may be locked to specific carriers only, meaning that finding an unlocked version can be next to impossible. Most consumers are becoming attracted to the idea of purchasing unlocked cell phones, and it is easy to understand why.

Facts You Should Know About Unlocked Cell Phones
An unlocked cell phone is a mobile phone that can be readily used on any GSM network of the owner's choosing. This means that the owner can slide in a SIM card from any wireless carrier in his or her region to start making calls, surfing the Internet, and benefiting from any of the services available on that carrier's network for its customers.
In contrast to locked phones, an unlocked phone is not tied to a specific carrier. This gives the owner the freedom of switching SIM cards from different wireless telecom networks at will. Cell phones locked to specific carriers typically come with 12 to 24-month contracts meaning you will have to wait until the period expires before you can purchase another phone.
Unlocked cell phones, on the other hand, come with absolutely no form of binding contract, giving you the freedom to purchase another device anytime you want.

Benefits of an Unlocked Cell Phone
One of the main benefits of using an unlocked cell phone is the absolute freedom it gives to owners. Apart from the fact that it doesn't come with an expensive one or two year contract, you also get the chance to choose when and which carrier to use. It is often common to find owners of unlocked cell phones with multiple SIM cards from different GSM carriers.
While most wireless carriers offer roaming services for travelers, this service can be really expensive. An unlocked cell phone gives the owner the ability to purchase a local SIM card with a local call plan at his or her destination for making calls, texting, and surfing the Internet. This can help you cut down call costs considerably while also ensuring the preservation of your existing phone settings for easy access to valuable information, such as contact numbers. Remember: making calls with a local number is always an advantage no matter which part of the world you find yourself.

Getting an Unlocked Cell Phone
There are several ways of obtaining an unlocked cell phone. Most people log onto websites, such as eBay, where there are millions of unlocked phone listings at any point in time, while others walk into brick and mortar stores in their localities.
Most carrier-locked smartphones and cell phones can also be unlocked by purchasing an unlock code from a third-party vendor. In some cases, a wireless carrier may provide an unlock code for a fee to consumers who want to unlock a phone bound to its network. This service is usually available to consumers with phones whose contracts have expired, but some carriers may be willing to unlock your phone if you have been a customer for at least 90 days, as long as your account is in good standing.
Also, it is not uncommon to find instructions online for unlocking specific cell phone models. Some websites have free cell phone unlocking software that can be used to generate unlock codes for specific phones either free of charge or at a fee.

Jailbreaking Vs. Unlocking Your CellPhone
Jailbreaking, a term popularly used in reference to Apple's iPhone, describes the method of modifying the device's software to enable downloads of apps which have not been approved by the company. The device is engineered by default to be compatible with only the applications available in the Apple App Store, and jailbreaking helps give consumers access to millions of free apps. Jailbreaking is frowned upon by Apple and violates a consumer's warranty, but it is far from illegal in the U.S.
It is important to know that jailbreaking any model of iPhone is different from unlocking it; however, jailbreaking makes unlocking the iPhone easier, and in most cases, it is a requirement before your iPhone can be successfully unlocked. While the iconic smartphone is currently locked to GSM carrier AT and T, as well as CDMA competitors Sprint and Verizon, in the United States, consumers can purchase a factory unlocked iPhone from certain websites, such as eBay.

International Travelers
The GSM band is another important factor you should consider before shelling out money on any unlocked mobile phone if you are an international traveler. Check out the GSM band commonly used in your destination region so you can purchase the right unlocked phone. For instance, the majority of wireless carriers in South America operate on the 850 MHz band, while the 900/1800 is more favored in Africa and Asia. A tri-band or quad-band cell phone gives access to almost all GSM frequency bands in every part of the world.

Google Nexus Unlocked Smartphones
The Google Nexus is a range of smartphones developed by Google and other cell phones giants involved in building Android-based devices such as Samsung , HTC, and LG. Unlike other smartphones, the Nexus devices are not locked to any particular wireless carriers, giving users the flexibility to choose their preferred GSM carriers. There are several differences between the different Google Nexus devices that have been released over the years.

| Model | Release date | Manufacturer | Android Version |
| --- | --- | --- | --- |
| | January 2010 | HTC | Froyo/ Gingerbread |
| | December 2010 | Samsung | Gingerbread/Ice Cream Sandwich |
| | November 2011 | Samsung | Ice Cream Sandwich/Jelly Bean |
| | November 2012 | LG | Jelly Bean |
| | October 2013 | LG | KitKat |

While other popular smartphones, such as the Samsung Galaxy S4 and Galaxy Note 3 as well as HTC One and Sony Ericsson Xperia Z, may be locked to several carriers in different countries, unlocked versions are also available from third-party vendors.

Getting an Unlocked Cell Phone from eBay
If you don't want to compromise on flexibility when buying a smartphone, choosing a version that has been unlocked is always a wise choice. Fortunately, eBay is home to millions of these devices from different sellers, making it easy to find just about any model you want on the site.
It is important to know the specific kind of phone you want before heading to eBay to begin your search. Knowing the different types of mobile operating systems available today can help you narrow down your search to find the right phone. Android is the most popular mobile phone operating system in the world today, and some of the most sought models include Samsung's Galaxy range as well as HTC One and Motorola's Droid.
If you love Apple's iOS user-interface, you get options ranging from the iPhone 4 to the iPhone 4S as well as iPhone 5, iPhone 5S and iPhone 5C. BlackBerry's latest BB 10 operating system also has a wide range of impressive unlocked phones such as Z10, Q10 and Q5, while several Windows 8 smartphones from Nokia and other manufacturers have also been making waves in the industry.
No matter which cell phone you end up choosing on eBay, you should make sure it is fully unlocked before ordering. If you are unsure, just verify from the seller before your purchase.

Conclusion
An unlocked cell phone gives you several advantages over those locked to specific carriers, and this is why millions of people all over the world would rather pay the full retail price than opt for a locked phone. Thankfully, no matter which cell phone model you want, there is likely to be an unlocked version out there.