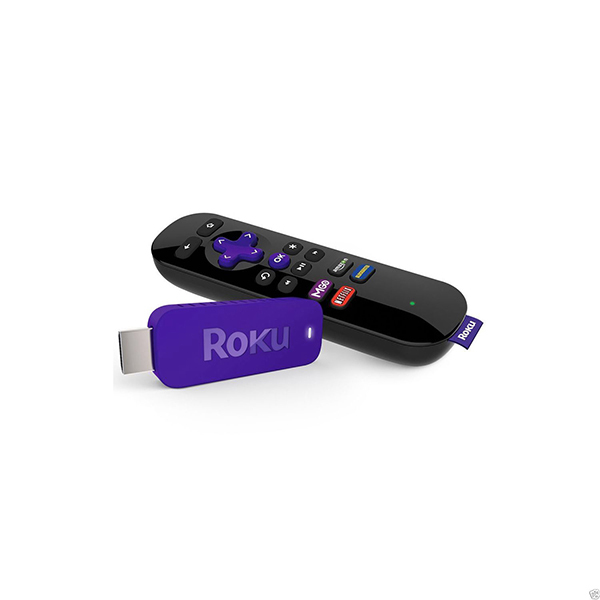 Roku is a media streaming device that provides people with an easy way to enjoy movies, shows, games, music, and more by streaming content from the Internet to the television set. The device connects the TV to high-speed Internet service. Users can access a wide range of channels with a remote control that accompanies the device. There are four Roku models to choose from, and it is beneficial to know about the different features of each before making a purchasing decision.
Roku Channels
Roku provides different channels, covering a wide variety of entertainment options. Users access the channels from the TV set using Roku's menus. Many channels are free, and other paid options are available from the Roku Channel Store online. Roku also supports subscription-based services like Netflix and Hulu Plus. From television shows to games, there is something for everyone's taste.
Movies and Television
Users can watch more than 100,000 movies and television shows from different sources by streaming the content through Roku. Streaming providers, such as Hulu Plus and Netflix, are easy to access on the player if the individual pays for these services. Channels offering a limited selection of free movies and TV episodes include Crackle, Popcornflix, and NFB Films. Documentary fans enjoy Docurama and Looking Glass International. Free films rotate often, and during the holidays, many channels feature movies and TV shows that fit the theme of the season.
Sports
Live and out-of-market HD sports are available from a number of channels. Sports enthusiasts can watch basketball, hockey, football, baseball, golf, soccer, wrestling, and more through a Roku player. The XOS College Sports channel boasts and array of full games, highlights, and documentaries about college sports. Driving Sports is the channel for those who enjoy auto-related sports.
Music
Music channels and personal MP3 collections are accessible through the Roku player at all times. MyMedia is a channel that allows users to access music files from a home computer. Other free channels, such as Pandora and Spotify, allow individuals to listen to preferred genres of music. Radio services, such as iHeart Radio and Soma, let listeners choose from several themed radio channels that feature popular favorites from different genres of music.
Games
The Roku 2 model and its descendents give users the ability to play games through the device. The player controls movements with the Bluetooth-enabled remote, which senses motion. Games available for the Roku player include Angry Birds, Jeopardy, Video Poker, and more. It releases new games channels frequently, and players can choose from free or paid games.
News
Staying updated with world affairs is easy with the multiple news channels available on Roku. The Fox News channel and NBC News are available for broad-range world news. For celebrity news, viewers can check out TMZ or Hollywood Ticker. Weather channels, business news channels, and religious news channels are also available.
Roku Models
There are four Roku models to choose from. Each device has different features that range from basic to advanced. The Roku LT is fully functional for the basic user, and those who want additional bells and whistles should consider the Roku 1, 2 or 3. The following table lists the models and their features.
Model

Compatibility

Resolution

Connectivity

Additional Features

Any TV

720p HD video

Built-in wireless

Channel shortcut buttons

Any TV

720p and 1080p HD video

Built-in wireless

Channel shortcut buttons

Any TV

720p and 1080p HD video

Built-in dual-band wireless

Wi-Fi compatible

Channel shortcut buttons

Headphone jack built into remote

HDTVs only

720p and 1080p HD video

Built-in dual-band wireless

Wi-Fi compatible

Ethernet, USB, and microSD slot

Headphone jack built into remote

5X faster processor

Motion control built in to remote for games
There is not a huge difference between the models. Those who are not interested in gaming or listening to the TV's sound via headphones may find the lighter versions a better value. Buyers pay once for the Roku device. There are no ongoing costs after the initial purchase of the device.
How to Find a Roku Player on eBay
Finding a Roku Internet streaming device on eBay is easy when you use the main search bar found on any eBay page. Filter the search results by entering specific models into the search bar. Filter and sorting options narrow down the search further to provide you with targeted results. HDMI cables or AV cables for the device sometimes sold separately. Look for sellers who offer free shipping and good return policies.
Conclusion
A Roku player provides a TV entertainment experience enhanced by the Internet. Hundreds of thousands of options are available, from television programs, sports, music, and games to news. Users may decide to watch a late night movie, listen to popular tunes, or engage in the world of games with a Roku player. Before buying a Roku player, it is important to understand the four models available and what they offer.