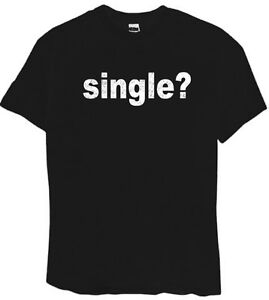 No matter what style they are, T-shirts are a wardrobe staple for most men and women. T-shirts are either cotton or cotton blend shirts, which makes them extremely comfortable to wear and very easy to take care of. There are so many variations in T-shirt styles that every person will find it easy to find a type of T-shirt that is both flattering and fits their personal style.

Different T-shirt Sleeve Styles
A traditional T-shirt has shorter sleeves that fall about halfway down the wearer's upper arm. However, there are many different T-shirt sleeve lengths available.
Sleeveless
Sleeveless T-shirts are also often seen as a type of tank top. The style leaves the shoulders bare and has straps over the shoulders. These straps can vary from thin to almost covering the entire top of the shoulder. These tops are best for warm weather or for layering with other T-shirts. For men, sleeveless T-shirts are also called muscle Ts because they leave the upper arms completely exposed. This style is also seen in many sports jerseys. For women, tank top styles have a wider range of variations. Tops with very thin straps and thin fabric are also called camisoles and are primarily used for layering. Other types of women's sleeveless T-shirts are often worn alone and can be plain or decorated.
Cap Sleeve
The cap sleeve is a style that is only seen in women's T-shirts. This sleeve covers the top of the shoulder but then does not extend around and under the arm. The shape of the cap can be puffy and exaggerated, giving the T-shirt a very feminine look. These sleeves are usually paired with a fitted bodice that shows off a feminine silhouette. While women with broad shoulders may feel that this style emphasizes their shoulders' width, other women appreciate the slim fit and comfort of T-shirts with cap sleeves.
Short Sleeve
The short sleeve is the most common and traditional type of T-shirt sleeve. It covers about half of a person's upper arm, but this can vary slightly. It can also be more or less fitted; usually, more fitted short sleeves are seen on women's styles of T-shirts. This is a universally flattering sleeve that most people wear regularly. For women's styles, the short sleeve can be seen with a regular, boxy T-shirt, but this type of sleeve is also used with more fitted shirts.
3/4 Sleeve
The 3/4 sleeve style, like the cap sleeve, is primarily used on women's T-shirts. This sleeve usually falls just below a woman's elbow although the length can very slightly and may range from just above the wrist to just above the elbow. These sleeves can be fitted, but they are also seen in a regular, somewhat loose style. A variation on the 3/4 sleeve is a dolman sleeve, which is very loose and flowy at the upper arm but then becomes snug around the elbow. This style is also referred to as a batwing sleeve. This style is great for slightly cooler weather and for layering over shorter-sleeved T-shirts.
Long Sleeve
Long sleeves, for both men and women, extend all the way down the arm to the wrist. The most common style of this sleeve is cut in a straight line down the arm with some ease but no bagginess. These sleeves can end in a cuff that is tighter around the wrist, or they can have a looser, open wrist. Most men's styles of long sleeve T-shirts have some sort of wrist cuff. Women's styles are more likely to not have a cuff, and some styles even have long sleeves that bell out at the wrist. The long-sleeved T-shirt is great for colder weather, but since the T-shirt is traditionally made from a single layer of fabric, they are still not very warm.
Raglan Sleeve
A raglan sleeve does not refer to a length of sleeve but rather a style. This distinctive look is also referred to as a baseball T-shirt because the style is used in most baseball uniforms. In this style, the sleeve is attached to the shirt on a diagonal instead of a straight up-and-down seam. Often, this style uses different colors of fabric for the sleeve and the bodice to emphasize the lines. This look is most often associated with a sporty style for both men and women.

Different Kinds of T-shirt Styles
While the T-shirt began as a plain undergarment, it has evolved to become a piece of clothing that can stand on its own and make a fashion statement.
Basic
A basic T-shirt generally refers to a T-shirt that is one uniform color or pattern throughout. A basic T-shirt can be found in any sleeve style and for both men and women. These shirts are great for layering or for a simple outfit. Every person should have a few basic T-shirts on hand because this piece of clothing is so versatile.
Graphic
A graphic T-shirt is one that has an image printed onto the fabric. This is a very popular style for both men and women. Often, images are screen printed, which leaves a layer of ink on top of the fabric, but some styles may directly dye the fabric to create an image or words. A popular type of the graphic T-shirt is the band or concert T-shirt, which displays a band's name, logo, concert tour dates, or even lyrics. These can even become collector's items for particularly popular bands or for special tours. Graphic T-shirts also include T-shirts with words or logos. Many people enjoy finding graphic T-shirts with a favorite brand name written across the front or back of the shirt.
Embellished
Embellished T-shirts are T-shirts that have been decorated with a medium other than ink. These are especially popular with women because many embellishments use rhinestones, sparkles, lace, bows, or studs. Embellishments can spell out words, logos, or form pictures like graphic T-shirts. Embellishments can also be used more stylistically: Lace may be added along sleeves or on seams, or studs and beads can cover the shoulders or form abstract patterns. Embellished T-shirts can be harder to care for since pieces can occasionally come loose from the T-shirt, but embellishments turn a basic T-shirt into a fashion statement that will fit in to dressier settings.

T-Shirt Neck Shapes
The shape of a T-shirt's neckline also varies. Often, men and women find the choice of a neckline to be determined by a combination of comfort as well as style.
Round Necklines
The round neckline is the most traditional and common T-shirt neckline. It sits just under the base of the wearer's neck. This makes it the most modest type of neckline, so women concerned about revealing too much will prefer this style. It is also the most popular style of men's undershirts, so men will find it easier to pair with their wardrobe. However, both men and women can find this style to be tight and restrictive.
V-Necks
V-neck T-shirts form a pointed V at the neck. This gives the neck a little more space, and it also looks a little more stylized than the basic round neckline. Women's styles can vary in the size of the V: Some V-necks stay close to the size of the regular scoop neck, but some form a deep V that can extend several inches down. The range of sizes makes it easier for women to find a V-neck that is flattering. Many women also like to wear T-shirts with deep V-necks with camisoles or sleeveless T-shirts underneath to create a layered look that is also modest and work-appropriate. Men's V-neck shirts have less variation in size. While deeper men's V-necks are available, they are not as wide as women's styles.
Scoop Necklines
The scoop neckline is almost primarily used on women's T-shirts. This neckline is a wide and low rounded shape, often falling around or below the woman's clavicle. It is a very flattering cut, but some women may feel that it can be too low on them. Very exaggerated scoop necks can even extend the neckline to the edges of a woman's shoulders or down her back.

T-Shirt Fit
T-shirt fits for both men and women can vary. Most men prefer a fitted but still loose T-shirt fit that is not too clingy or tight. Many men also wear loose and baggy T-shirts. Women's T-shirts can be specially designed with curved seams to fit a woman's body snugly since the straight sides of a regular T-shirt can be unflattering for some women.

Finding T-Shirts on eBay
Both men and women can easily find a variety of T-shirts if they start at eBay's Fashion page. Using the navigation menu to the left of the page, under Departments, men can find the Men's clothing page, and women can click over to the Women's clothing page. Women will see a link for T-Shirts near the top of the menu to the left of the page, and men will find the T-Shirts link to be the first item in their navigation menu. On each T-shirt page, both men and women can choose to sort their results by style and sleeve length. T-shirts can also be sorted by color, pattern, brand, price, and size. eBay's selection of T-shirts is so extensive that a person looking for a specific type of graphic or embellishment should use the search box at the top of the page to narrow down the options.

Conclusion
The T-shirt is one of the most popular pieces of clothing for a reason. Its lightweight and comfortable fabric makes it easy to wear alone or in layers, and it is available in so many styles that every person will find it easy to incorporate the T-shirt into their wardrobe.