HELLO AGAIN: I'M BACK TO ADDRESS THE WAYFARER SUNGLASSES-FIRST THERE ARE 3 TRUE STYLES, THE PART METAL FRAME
AND THE HARD PLASTIC FRAME. RAYBAN IS THE MOST COMMON NAME IN BOTH TYPES-ALL OTHERS ARE COPY'S? THAT IS NOT TO SAY
YOU CAN' T FIND BARGAINS ON PRICE AND STILL HAVE A GOOD LOOKING PAIR OF SUNGLASSES, IN THE WAYFARER DESIGN AND THE WIRE DESIGN! BELOW IS A FEW DESIGNS I FOUND ON EBAY AND I DID BUY THEM.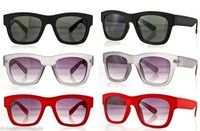 THEY HAVE TEMPLE HINGS AND THE FRAMES ARE HARD PLASTIC-THE LEN'S ARE PLASTIC TOO. RAYBAN LEN'S ARE MADE
OUT OF GLASS OF WHICH CAN BE TINTED TO YOUR SPEC'S. HOWEVER RAYBAN'S DO SPEAK FOR THEMSELVES!

I JUST LIKE THEM ALL!!!!!!!
AND FOR THOSE OF YOU WHO SAY YOU CAN'T WEAR SUNGLASSES'S AT NIGHT=HERE'S= LOOKING AT YOU!!!!!!!!!!!!!!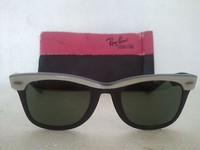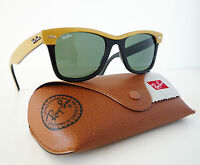 HELLO: 2 MORE PAIR - THE RAYBAN'S I WROTE ABOUT. ONE'S THEY CALL STREET LEGAL, MOST ARE VINTAGE - BUT THEY HAVE COME OUT WITH MORE COLOR'S. GREAT LOOKING GLASSES AND THEY LOOK EVEN BETTER ON. NOTHING LIKE IMPROVING ONE'S LOOK.

PIONEERSPEC-OFF!

HELLO AGAIN: I'M BACK TO ADD 2 MORE PAIR - STEEL FRAME SUNGLASSES, - RETRO DESIGN, AS A MATTER OF FACT THEY ARE MORE LIKE THE VERSACE DESIGN OVAL'S AND THE SQUARE FRAME METAL DESIGN WITH INVICTA ZEUS DESIGN TEMPLES. (THAT'S MY TAKE - THE TEMPLE DESIGN)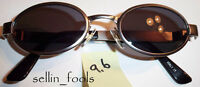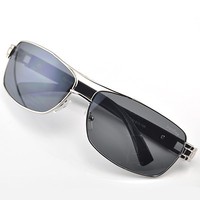 ALL OF THE ABOVE WERE EBAY LISTINGS AND YES I DO OWN ALL OF THEM AND THEN SOME..........
PIONEERSPEC OFF..............

HELLO AGAIN: I'M BACK TO ADD THE DREAM PAIR OF SUNGLASSES, AT LEAST FOR ME- IT TOOK A BIT OF WORK TO CONVERT IMAGE.



THEY ARE PIONEER - I'M NOT SURE IF THEY ARE FOR THE PIONEER AUDIO CO. BUT THE CASE SAYS PIONEER AND ON THE TEMPLES
OF THE SUNGLASSES IT ALSO SAYS PIONEER , THEY ARE WIRE RIM FRAMES WITH BROWN TINTED LENS.

PIONEERSPEC OFF.....................
HELLO AGAIN: LOOKING AT LIFE IN COLORS AND ALL THERE IS TO IT- WE ARE HERE FOR A MOMENT AND THEN GONE FOREVER!
PIONEERSPEC OFF........................
HELLO AGAIN: I SAID THE PIONEER SUNGLASSES WERE MY DREAM PAIR, THE NEXT PAIR OF SUNGLASSES ARE THE ONES -I WROTE ABOUT IN THE BEGINNING ABOUT BEING CHEAP - IN PRICE, BUT NOT IN DESIGN OR STYLE. THEY ARE WIRE - GREY TINT - SILVER FRAME - YET VERY STURDY ON -WAIT FOR IT ---------------$4.99 AND SHIPPING WAS FREE AND DID I SAY - NEW - ON EBAY - YOU HAVE TO LOOK FOR THE OUT OF THE WAY BUYS AND THIS IS ONE OF THEM ( $250.00 VERSUS - VERSACE WIRE FRAMES? ) FOR SUNGLASSES -THIS MAY BE THE BEST BUY - EVER!!!!!!!!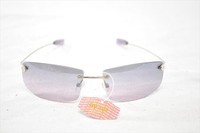 TO CLOSE-IF PIONEER BECAME THE 1ST PAIR OF SUNGLASSES'S I REACH FOR - THIS IS THE 2ND PAIR-GREY AND THE 3RD PAIR-PURPLE THE 4TH PAIR-SILVER AND THE 5TH PAIR-TAN! TRUE WIRE RIMLESS. (OH - I DO LIKE MY SHADES)
HIDDEN WITHIN ALL THE BIG DIAMONDS IS A TINY FLAWLESS GEM. (TYRONE FULLER -2012)
THE SHADOW KNOWS!
PIONEERSPEC OUT....................................

Hello again: I;m back with more of the same or maybe an upgrade to the old street legals by RAYBAN.
Leather and Steel design , A new look for the old school.And the bottom pair is called STING.
The 1st pair is 9five with leather and steel frame and steel temple with green snake look leather tips.
The 2nd pair is Diamond Co. with pebble gran leather frame with steel temple with croc gran leather tips.
The 3rd pair are Sting old school design -(old stock) - steel frame -brushed and polished with black
hard rubber (wire in the middle design) temple's.
All have the dark tints to them - (can still see clear at night) an yes eyeware not sunglasses!
Eyeware speaks for you - sunglasses say's nothing! Mmmmmmmm.

Pioneerspec out............................