Victoria's Secret Catalog Collecting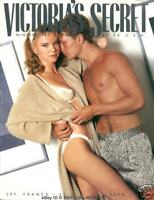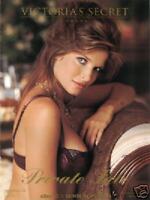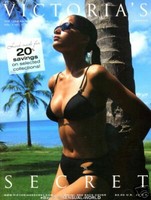 This guide will give a general overview of collecting the Victoria's Secret Catalog. It will discuss the various factors that make one lingerie catalog more collectable than another. It will also cover a bit of the history of the Victoria's Secret Catalog and the methods Victoria's Secret uses to distinguish one catalog from another.
Victoria's Secret Catalog Collecting - Collectability
Quite simply Victoria's Secret Catalogs are collectable because they contain beautiful pictures of beautiful women. Regardless of the catalog's rarity, the models that have become synonymous with the catalog make them sought after by collectors. In fact, even over rarity or condition; the cover model is the most important factor in determining the collectible value of a catalog.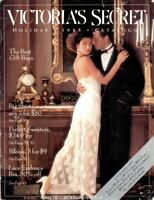 Victoria's Secret Catalog Collecting - Rarity

Now although Victoria's Secret has printed many millions of catalogs over the decades, the vast majority, probably over 99.999%, ended up in landfills or recycled into other products. This makes a catalog from as little as 5 years ago likely only to be found in the hands of a collector.
Older catalogs from the 70's were issued just a few times a year and were printed in limited numbers. Luckily for collectors these catalogs can still be found on eBay selling at attainable prices.
While Victoria's Secret has printed over a thousand different catalogs the number is not so vast as to make the goal of obtaining every catalog ever publish unattainable. It definitely can be done and this is the goal of many collectors.
Victoria's Secret Catalog Collecting - The SUPERMODELS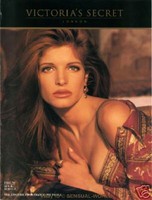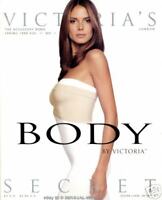 The rise of the Victoria's Secret Catalog as an icon in American Culture paralleled the rise of the "Supermodel". The Victoria's Secret Catalog could even be said to have contributed to the increased celebrity status of models. As Victoria's Secret models such as Jill Goodacre, Frederique Van der Wal were becoming names unto themselves the catalog also became more that just a means of selling underwear.
During the late 80's and early 90's, supermodels Stephanie Seymour, Karen Mulder, Helena Christiansen and a few others presided over what might be considered the Golden Age of the Catalog. It was during this time that catalog production values greatly increased. With new money infused from its wealthy parent company Victoria's Secret upscaled the look and feel of the catalog. Victoria's Secret hired only the world's most beautiful and famous models and paid the world's best photographers to take their pictures. The result were catalogs with photography that was often indistinguishable from the images in expensive art books.
Some supermodels such as Claudia Schiffer, Naomi Cambell, Valaria Mazza, and Josie Maran have made only relatively brief appearances in Victoria's Secret Catalogs. The appearance of some models such as Josie Maran has even been referred to as a myth. The appearance of models like those above in a Victoria's Secret Catalog makes a catalog more collectable and more valuable. An interesting note is that even actresses Gena Davis and Uma Thurman have made appearances in old versions of the catalog.
Given the importance of the Supermodel in the history, success and popularity of the Victoria's Secret Catalog it is also understandable that the particular supermodel on the cover has a direct correlation to the collectable value of that particular issue.
Victoria's Secret Catalog Collecting - Volume and Issue Numbers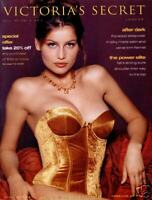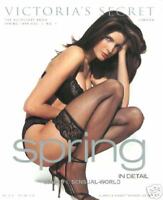 Over the course of a year Victoria's Secret often prints several versions of certain catalogs. For example, the first Spring Catalog might be issued as Vol I, No 1 (Volume 1, Number 1). A second version of this catalog differing only by the cover and maybe one to four interior pages would subsequently be issued as Vol I, No 2. Though differing by only a few pages from its sibling the catalog is just as collectable. This is because, as noted the cover image is the most important factor in determining value.
The most important catalogs of the year for Victoria's Secret, such as the Spring and Fall Catalogs are often released in multiple volumes. Continuing the example above, a Spring Vol II, No 1 might be issued. The interior photographs, number of pages etc of this catalog would be substantially different from Vol I of the same catalog.
Victoria's Secret Catalog Collecting - Other Differences Between Issues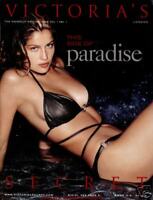 A Clean Cover - Other differences between catalogs are the different sales offers that are often printed on the cover of the catalog. For instance one catalog might offer a shipping discount on the cover while another, otherwise identical catalog, might offer a dollar amount off a total order. A dedicated collector will often collect a copy of each sub-version of a catalog.
Along these lines, when there are catalog covers with special offers there are sometimes issues of the catalog printed without any offers at all. These catalogs have a "Clean Cover". Since the special offers are often printed in distracting boxes or other image marring fashion these can seriously detract from what might otherwise be a truly spectacular cover photograph. These Clean Covers are preferable to a collector and are more valuable than one printed with a special offer. Note however that some covers were never issued with clean covers.
Regions - The Victoria's Secret Catalog is not only printed in the United States. There are also special versions of the catalog printed for the Canadian market. In addition some Japanese catalogs have been published although their appearance on eBay is extremely rare.
Victoria's Secret Catalog Collecting - Buyer Beware
Beyond the normal standard condition categories of Mint, Excellent, Very Good, Good etc there are a few things a buyer should be aware of.
Addresses on the Catalog: If a catalog was sent through the mail it very likely has the recipients address printed on the outside of the back cover as well as on the order form on the inside. This by itself is not a bad thing. What a collector must be aware of is that some people are afraid their privacy is being invaded if their address remains on the catalog.
When sellers or former owners have this concern they usually do one of three things. They take a marker and black out their name and address, they apply a sticker over the address, or in the worst case they actually cut or rip the address off the back cover or from the order form inside. None of these is desirable. The first two don't affect the value as much although the marker looks worse than a white sticker.
Buyers should read the description of any item carefully to see if any of the above has occurred and then bid appropriately.
What is a little ironic is that often the seller will not be aware their address is also on the order form on the interior of the catalog and will over look removing it after having defaced the back of the catalog.
No Address on the Catalog: Some catalogs have no address printed on them at all. This might happen if the catalog was bought at the Victoria's Secret Store or was received in a product shipment. This would make the item more desirable to someone looking for pristine examples of the catalog.
Supermodel Spamming: In order to drum up search hits, some sellers list every model they can think of who ever appeared in a Victoria's Secret Catalog regardless of her presence or absence from the catalog they are currently selling.
Another tactic is to list a models name in the title when she isn't the cover model. If the model is in the catalog it isn't technically lying but it is misleading.
Shipping Overcharge: Although this is a standard thing to look for, don't forget to check how much the seller is charging to ship an item. Even the heaviest catalogs can be shipped first class mail via the United States Postal Service for around $3.00. If someone is trying to charge you $5.00 or more they are gouging you. A flat rate USPS Priority Mail envelope is only $4.05 and the seller doesn't even have to pay for the envelope. You could also fit several catalogs in that size envelope so ask about a combined shipping discount if applicable.
Victoria's Secret Catalog Lots: When purchasing lots (more than one) of Victoria's Secret Catalogs watch for sellers that include a large number of pink cover sale catalogs. These usually have no picture or only a poor image. These are the least collectable of the Victoria's Secret Catalogs because as was mentioned the cover image is the most important when determining value.
Victoria's Secret Catalog Collecting - History
Victoria's Secret was founded as a single lingerie boutique near San Francisco California by Roy Raymond in 1977. The Stanford graduate came up with the idea after his awkward experiences shopping for lingerie for his wife.
The very first Victoria's Secret Catalog (see image above) was created in 1978. This was also the only catalog published in that year. In 1979 three catalogs were published and in 1980 six. (This progression continued until the late 90's when there were over 150 different catalogs printed a year.)

Over the course of five years, from 1977 to 1982, Roy Raymond expanded operations from one store to six in addition to his small catalog business. Then in 1982 Roy sold Victoria's Secret to Les Wexner, founder and CEO of The Limited Corporation, for 4 million dollars.
Victoria's Secret was later spun off with several other companies from "The Limited Inc." in October 1995 as "Intimate Brands." In March 2002 "The Limited" bought back controlling interest in Intimate Brands and therefore Victoria's Secret. Victoria's Secret remains a subsidiary of Limited Brands Corporation (renamed from The Limited Inc).
Victoria's Secret Catalog is the No 1 catalog of intimate apparel. Victoria's Secret Catalog sales makeup about 5% of the 9 billion domestic women's apparel market.
Beyond Victoria's Secret Catalog Collecting
Once a collector gets the Victoria's Secret Catalog bug they become exposed to other lingerie catalogs that they never knew existed before. There are various initmate apparel manufactures around the world that produce catalogs for their products. These catalogs often have extremely high production values with such features as excellent quality paper, book quality covers, spiral bindings etc.
Because of the high production cost of these catalogs and the often exclusive nature of the products themselves these catalogs are produced in only limited numbers. Where Victoria's Secret might produce literally millions of their high production run catalogs, these smaller manufactures will only produce a few hundred to few thousand. Such exclusivity and true rarity makes these catalogs a fun way to branch off a collection into a new direction.
For a look at some of these other catalogs in addition to Victoria's Secret Catalogs, take a look at the link below.
Other Notable Victoria's Secret Catalog Events
In 1993, after several failed attempts to start a new business, Victoria's Secret founder Roy Raymond committed suicide by jumping from the Golden Gate Bridge in San Francisco, California.

On December 7, 1998 victoriassecret dot com launched. The URL was printed on catalogs starting November 1998.

First National Broadcast of the Victoria's Secret Fashion Show occurred on November 15, 2001 on ABC 9 pm Eastern Time.
Thank you for visiting and if you have any questions feel free to ask. I promise to answer your question to the best of my ability.
If you have found any of this information useful please help out my Guide ranking by clicking YES below.