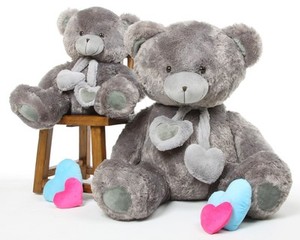 Outgrown your Pokemon collection? Gone from Beanie Babies to Webkinz? Whether you're an avid toy collector, a kid at heart, or just trying to clear out the toys your kids have outgrown, eBay makes selling Toys just as fun as playing with them. With millions of eBay shoppers looking for action figures, LEGOs, model trains and more, it's easy to turn your stuff into cash on eBay.
Cash In on Toys
Many parents and toy lovers successfully use eBay not only as a place to find cool new Toys, but as a way to earn money towards their next purchases. Whether your kids are asking for the latest gadget, you want a new board game for family night, or you got to have that new model train to add to your collection, selling on eBay is the perfect way to earn extra money. Swap out your unused pieces—those slot cars at the bottom of the toy chest or the educational toys that are now too simple for your growing child—and buy yourself or your kids a new treasure.
What's It Worth?
Already have an item in mind? Visit Toys & Hobbies Seller Central to find out the average selling price of similar pieces on eBay. You can also search completed listings to see how others are selling similar items.
Find Out What's Hot in Toys
Millions of people come to eBay in search of Toys for all levels and interests—everything from foam footballs for kids to classic board games for all ages. The following provides just a small sampling of the myriad of Toys that you could sell on eBay. To get a real-time view of what's in demand, what buyers are searching for, and what items are selling the most, visit Toys & Hobbies Seller Central.
Get Top Dollar for Your Toys
Once you have an idea of what you're going to sell, it's time to think about how to attract Toys buyers. Here are the top tips from eBay's most successful sellers.
Help Buyers Find Your Items with Keywords
Keywords are a great way to attract buyers to your listing, especially when used correctly in your Listing Title. Use your 55 characters wisely, and try to anticipate what buyers will be searching for. Find out what is being searched right now with our list of Top Toys & Hobbies Searches. Be sure to include common search terms like "Webkinz" and "Fisher Price," when appropriate. State important characteristics of your item—what it is, brand and model number or name, color, appropriate age range, and condition. Of course, you should only include keywords that are relevant to the item you are selling. You can also search current and completed eBay listings to see what other sellers include in their titles.
In your Listing Description, make sure to include both basic information and details about your item. Create bold section headlines, bulleted lists, and be sure to restate the information featured in your title plus more details such as sizes and dimensions, features, materials, related products, repairs or restoration, estimated value, and any other interesting features. Also note if your item has been in a smoke free or pet free home—it helps assure buyers that fabrics are smoke-odor free and will not trigger any pet allergies. You can also insert photos or links to videos that highlight the unique attributes of your item. Think about your listing from the buyer's perspective. The more information you provide, the more likely the buyer will be to place a bid on your item.
Here are some terms commonly used by other sellers to describe their Toys. Make sure you only use a term when you are sure it applies to your item.
Do Your Research
Before you list your Toys, please make sure it has not been recalled by the U.S. Consumer Product Safety Commission (CPSC) as a potential consumer hazard. Recalled items cannot be listed on eBay because of safety concerns. You can learn more about the CPSC and view a list of recalled items by going to the CPSC About Me page.
Showcase Your Toys with Great Photos
As the saying goes, a picture is worth a thousand words! Photos are the closest you can get to putting your Toys in the hands of potential buyers. Here are some tips on how to best represent your item:
Maximize Profits with Low Priced, No Reserve Listings
Auction style listings are a great way to create excitement around your Toys, which in turn can develop into a bidding frenzy among buyers—which could result in a higher selling price for you. The keys to a successful auction style listing are to get your first bid and encourage bidders to continue bidding.
Ship Your Toys
Specifying reasonable shipping and handling costs in your listing is essential for smart selling—and it improves your search ranking when buyers sort by total cost. Never leave a buyer wondering how much shipping will cost.
Calculate Shipping Costs
Often times, shipping costs will vary by distance. To make sure your shipping charges reflect this, incorporate a shipping calculator into your listing. With the shipping calculator, eBay can automatically calculate the shipping cost for your buyers based on the size and weight of your item and the buyer's location. You can also program the calculator to add in the cost of packaging materials and your handling fee.
Select a Service Option
If you are selling larger items such as climbing gyms or playhouses, freight shipping might be the easiest and cheapest way to get your item to your buyer. Freight shipping is usually reserved for items over 150 pounds, and is available in the United States and Canada. Find out more at the Freight Resource Center.
Package Your Toys Securely
After your item sells, you are ready to ship it off to its new home. Make sure you package your item safely and securely. Use bubble wrap, foam, or other packaging materials to make sure your item is not damaged during its move. If you take an item apart to ship it, include a list of pieces and instructions on how to put it back together. Here are a few steps to think about:
Build Your Reputation
Communication is the key to a successful transaction. Make sure you're available before, during, and after the sale. Answer any questions about your item promptly. Include a thank you note in your package—it's a great way to surprise and delight your buyer and encourage them to leave you positive feedback.
Always Leave Feedback
Feedback is extremely important for all eBay users. Consistent positive feedback lets buyers know that you manage transactions well and that you care about your reputation. One way to help ensure good feedback is to communicate well, represent your item truthfully in your listing, and be polite. Also remember your buyer's feedback score is as important to them as yours is to you—so be courteous, thoughtful, and truthful when leaving feedback.
Express Yourself
Be more than just a username to your buyers. Introduce yourself through your About Me page and MyWorld. Add pictures, keep track of your favorite buyers, and tell the community about your interests and collections. Show your expertise by writing Reviews & Guides. Connect with other Toys traders on the Toys & Hobbies Discussion Board. Remember, be yourself—and have fun!
Sell for a Cause
Support your favorite cause and enhance buyer trust and loyalty at the same time. eBay Giving Works listings tend to sell at higher final prices, because buyers are more willing to purchase, and often pay more for, items that benefit a nonprofit. Get more exposure and receive a receipt for your tax-deductible donations!