The early 1960s was a time of frequent fashion statements and fads. Numerous types of jackets, often selected originally for their functionality, were mass produced and introduced to the market as fashion-friendly options for men of all ages. Many of these jackets further surged in popularity after being spotted on celebrities, bands, musicians, actors, and other public figures.
When considering the top 9 jackets of the early 1960s, individuals should be familiar with the history of these jackets, their various features and specifications, and how they gained popularity, among other things. Being knowledgeable regarding this information can enable consumers to purchase the right 1960's jacket to add to their collection as a keepsake or to include in their wardrobe.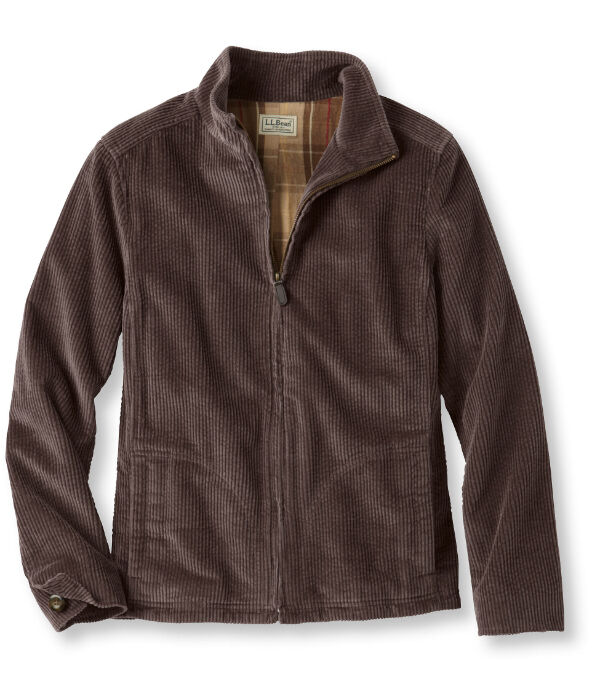 Falling in and out of style over the decades, the
corduroy jacket
regained popularity in the early 1960s and was often seen worn by both college students and "hippies." The well-known actor and director Woody Allen was also spotted wearing a corduroy jacket during this time. Although corduroy was dubbed as the poor man's velvet at one point, many people chose to embrace the fabric for its ease of wear and versatility.
Corduroy jackets are still made and manufactured in a variety of colors. The jackets of the 1960s were generally neutral in color, such as brown and tan. In addition to corduroy jackets, corduroy pants in various colors are also manufactured.
---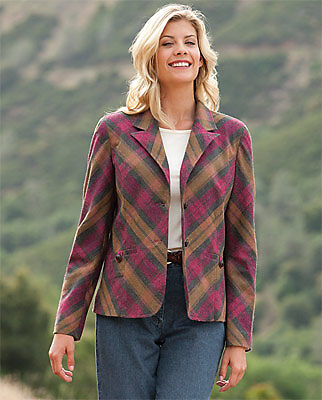 Beginning its roots as a shirt originally worn by laborers and others during outdoors activities, the plaid shirt became adapted as a plaid jacket in the 1960s after being seen worn by the Beach Boys on their "Surfer Girl" album cover. At the time, Pendleton was the name most notably recognized when it came to the discussion of plaid shirts and jackets.
While the original plaid shirts and jackets were generally red and black in color, other color combinations quickly emerged, including blue, coral, rust, and olive. The Beach Boys, in particular, wore blue plaid shirt-jackets on their famous album cover. This look was often copied by men during the time for its simplicity and ease of wear.
---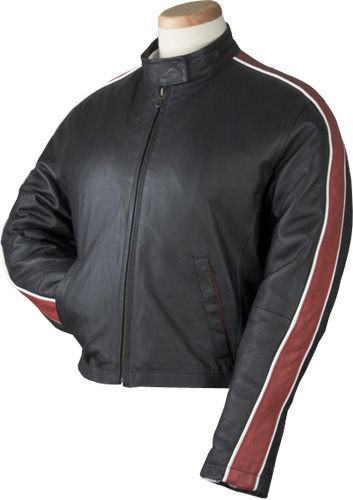 The formation of the National Association for Stock Car Auto Racing (NASCAR) in 1948 influenced a fashion statement of its own. At the time, the creation of racing jackets to be worn by the drivers themselves flourished. In an effort to mimic their favorite drivers, such as Richard Petty, many boys and men purchased a version of these racing jackets, which became highly popular in the 1960s, for themselves.
The racing jackets of the early 1960s were often made of one solid color and then included stripes of other colors and a few patches. However, as time went on, these jackets became more elaborate and colorful, generally including patches and the names of the drivers' sponsors.
---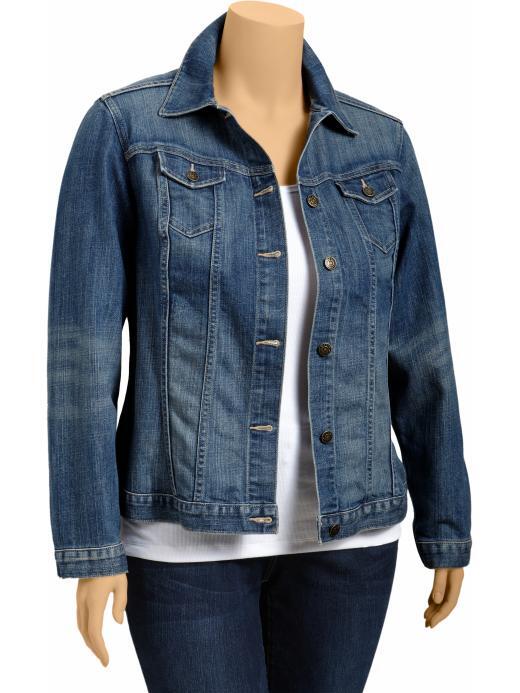 The denim jacket of the early 1960s gained popularity among men for a variety of reasons. However, many individuals may remember the singer Bing Crosby wearing a denim tuxedo jacket created especially for him by Levi Strauss & Company. It was at this point that denim came to be seen as a fashionable material for all individuals instead of sticking to the assumption that it was only appropriate for those doing hard physical labor.
The jean jacket of the 1960s was dark indigo in color and contained a button-up front. Most also had two front breast pockets. As the years have progressed, denim jackets have taken on a variety of forms and functions for both men and women and have been worn by celebrities and rebellious kids alike.
---
| | |
| --- | --- |
| 5 | Leather Motorcycle Jacket |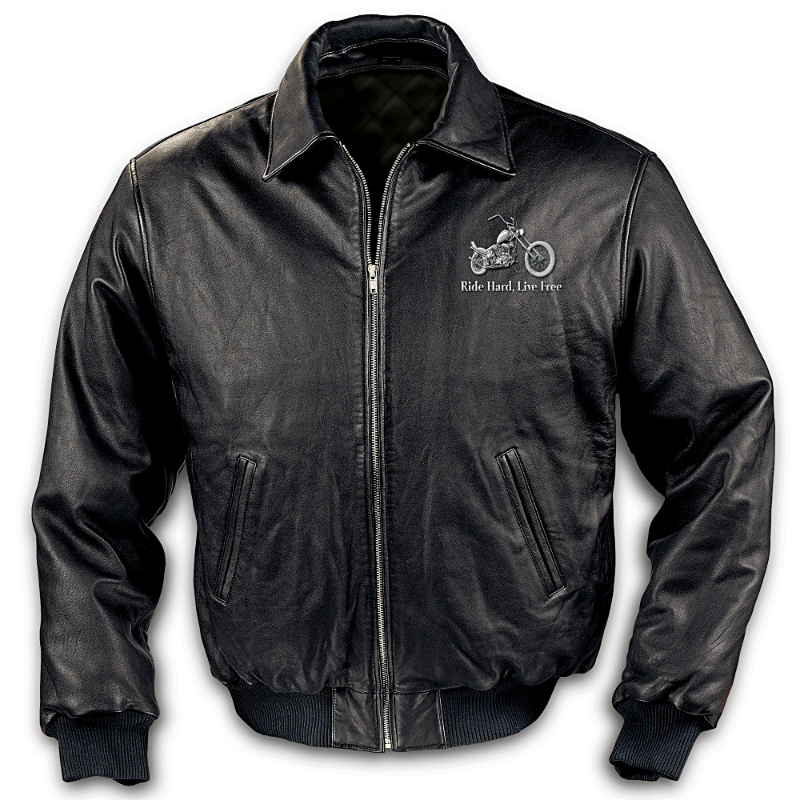 Gaining popularity beginning in 1954, the leather motorcycle jacket was a must-have fashion statement for many individuals. The jacket became well-known after its appearance in the movie "The Wild Ones." In the movie, actor Marlon Brando wore a Schott Perfecto motorcycle jacket made of thick horsehide. Fearing that the jackets would lead to rebellion amongst youths, many areas of the United States banned these jackets for a period of time. However, this did not stop individuals from finding and purchasing them.
The 1960's leather motorcycle jacket had a zip-up front, was brown or black in color, and many also came equipped with snaps on the collar. Throughout the years, the leather motorcycle jacket has remained in the fashion scene, although it has undergone some changes.
---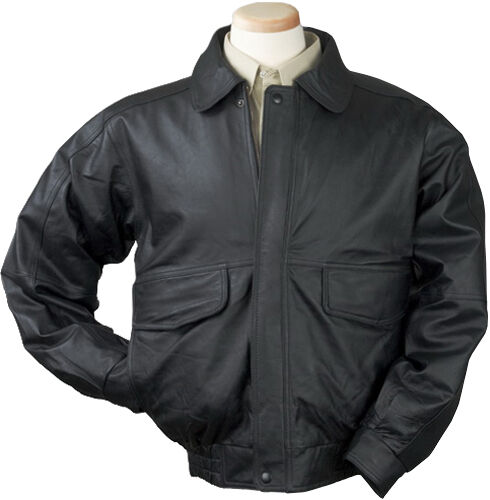 Although the history of the so-called leather bomber jacket can be traced to World War II, these jackets really began to gain popularity among young men during the early 1960s. This was due in part to the fact that many of these military-issued jackets were passed down from fathers to their boys upon returning home from the war. With the demand for these jackets as a fashion statement becoming greater, many companies decided to manufacture and sell their own. Many versions of the leather bomber jackets were sold in the back of "Popular Mechanics" and "Boys' Life" magazines. Celebrities like Jimmy Stewart further popularized the leather bomber jacket.
Equipped with a zip-up front and two pockets and heavily insulated, the leather bomber jacket protected pilots from the elements during World War II. Modern leather jackets that mimic these bomber jackets are still manufactured and worn fashionably by both men and women.
---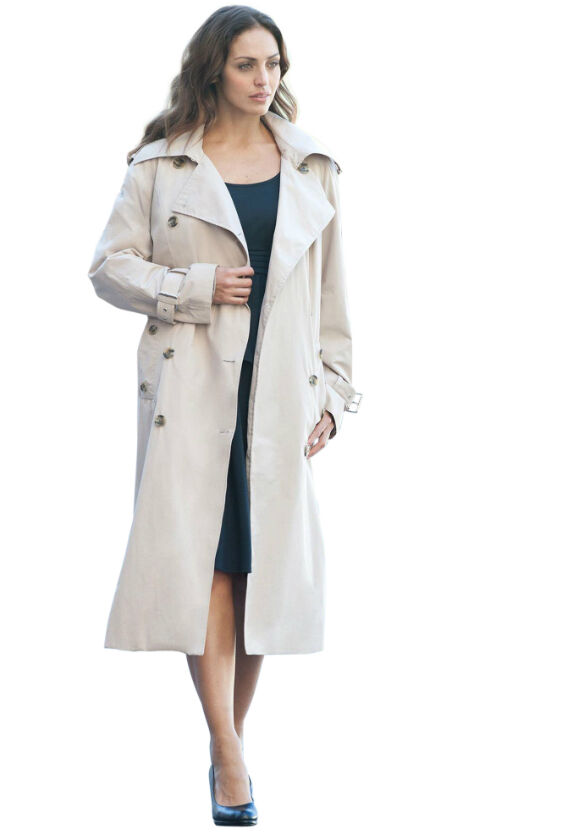 Originally invented for use by British Army Officers in World War I, the trench overcoat provided a protective waterproof barrier against the elements. These jackets then began to be utilized in the United States during World War II. Realizing their functionality and potential as a fashion statement, the trench overcoat was adopted and popularized during the 1960s. Individuals such as Steve McQueen were also seen wearing the trench overcoat jacket in the years following.
The trench overcoats of the 1960s were long, either reaching the knees or as far as the ankles. They also came in a variety of neutral colors, including sand, olive, khaki, blue, and gray. A highly popular manufacturer at the time was Burberry, and the company still creates the trench overcoat jacket to this day.
---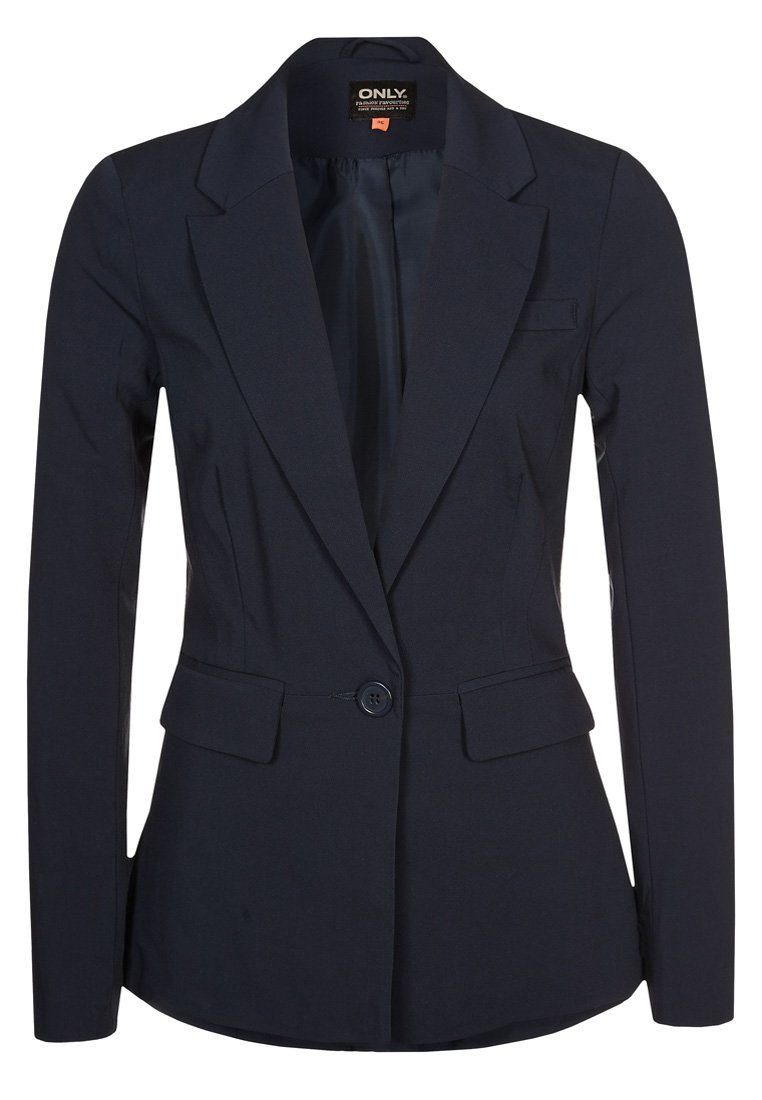 First coming into common use in England, the blazer jacket surged in popularity in the 1960s after being spotted on members of the bands The Who and The Beetles. The blazer was considered a highly versatile article of clothing, making it appealing to many men. The utilization of the blazer throughout the years has not diminished, as men, women, those attending private schools, and others still wear the year over year.
The 1960s-era blazer was generally dark or neutral in color. However, the color scheme of these jackets continued to evolve throughout the years. Regardless, all blazers maintained a button-up front and usually had traditional gold buttons.
---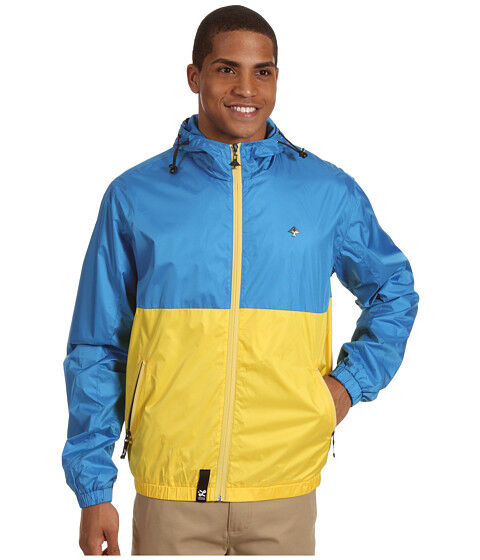 The
Rissman
company was a well-known manufacturer of
windbreaker jackets
beginning in the 1940s. Hundreds of thousands of jackets were made by the company for World War II personnel. Once the war was over, these jackets gained popularity among the general public, as they provided a protective barrier against the elements.
While the first windbreaker jackets were gray, navy, and green in color, they were soon manufactured in a variety of colors and patterns. Many individuals are likely also familiar with the appearance of the windbreaker in the 1955 movie, "Rebel Without a Cause." Actor James Dean, playing Jimmy Stark, was seen wearing a bright red windbreaker jacket throughout the movie. This helped further promote its popularity among men during the early 1960s.
---
Brief Review of the Top 9 Jackets of the Early 1960s
The top 9 jackets of the early 1960s all have a rich history and background, specific features, and a unique story to tell. Being familiar with this basic information allows for a more informed purchasing decision.
Jacket Type

Brief Overview

Corduroy Jacket

Fell in and out of style through the years
Popularized by actors such as Woody Allen during the '60s
Usually neutral in color during that time

Plaid Jacket

Plaid shirt adapted as plaid jacket in the 1960s partly due to the Beach Boy's album cover
Grew in popularity for its ease of wear
Eventually came in a multitude of colors

Racing Jacket

Popularized as NASCAR watching became a common pastime
Worn by drivers such as Richard Petty
Color options grew over the years

Denim Jacket

Became highly popular after being spotted on famous individuals such as Bing Crosby
Transitioned from a labor-intensive jacket to a popular fashion statement

Leather Motorcycle Jacket

Popularized after being worn by Marlon Brando in the movie "The Wild Ones"
Banned in some U.S. areas for a period of time for its link to rebellion

Leather Bomber Jacket

First considered hand-me-down from men returning from the war
Began to be widely manufactured and then advertised in the back of popular magazines
Further popularized after being seen on celebrities like Jimmy Stewart

Trench Overcoat Jacket

Utilized during WWII as protective jacket against elements
Functionality and fashion potential realized by general public
Worn by famous individuals such as Steve McQueen

Blazer Jacket

Popularized by bands like The Who and The Beetles
Generally dark or neutral in color in the 1960s but expanded greatly thereafter

Windbreaker Jacket

Originally manufactured for WWII personnel
Recognized as functional and fashion-friendly after the war
Further gained popularity after being worn by James Dean in "Rebel Without a Cause"
Clearly, each of the jackets is unique in its own way and provides a level of fashion and function. However, prior to making any purchase, further research on the variety of early 1960's jackets available should be completed.
Locating and Purchasing Jackets of the Early 1960s on eBay
Finding a mint condition jacket from the early 1960s on
eBay
to add to your collection can be fun and rewarding. The process involves a quick search of what you are looking for and then further narrowing the listings by your desired color, material, and condition, among other things. To begin a very basic search, you might type "
1960's men's jacket
" in the search box that can be found on any page of eBay.
Upon finding the perfect jacket to add to your wardrobe or collection, remember to review the item description in its entirety. This involves looking at the pictures, reading the information provided, and ensuring the jacket's condition is clearly indicated. Also, review the seller's information. Be sure to check their overall
feedback
score and read the reviews written by previous buyers to ensure the seller is reputable and trustworthy.
Conclusion
For many individuals, researching and reviewing jackets from the early 1960s can be a walk down memory lane. These jackets, many of which were first adopted for their overall functionality, became popular after being spotted on celebrities and public figures in a manner that was highly fashionable. The top 9 jackets of the early 1960s were common fashion staples among those growing up and living during that time period. As consumers and collectors alike begin researching these nostalgic jackets, they should be mindful of their origins, their various features, and the stories behind their growing popularity. Being aware of these details can lead to a more informed purchase of the perfect early '60s vintage jacket or a newer form of these well-known favorites.