A
wireless router
might be one of the most convenient devices available for helping users connect to and use the Internet. Not only does it free up clutter from wires, but it also allows for more simultaneous connections than is possible with a
wired router
. Perhaps the only downside with a wireless connection is that it is not quite as fast as a wired connection. However, the technology behind wireless connections is pushing the speeds of wireless routers ever closer to those of wired routers. There are many different wireless routers available on the market to choose from that can make deciding on a device difficult. However, there are some that stand out from the rest, and any of them could be a great choice for someone building a wireless network.
| | |
| --- | --- |
| 1 | Linksys WRT54GL Wireless Router |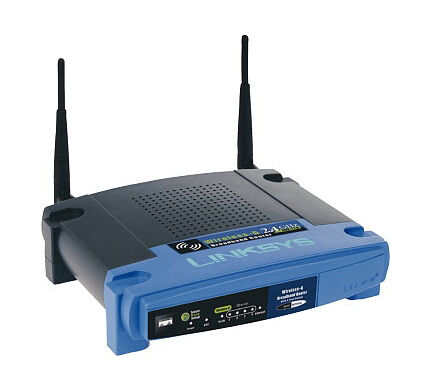 Linksys touts the Linksys WRT54GL as three devices in one. It acts as a wireless access point, a four port Ethernet switch, and a whole house (or office) network. The router is very easy to link with other Linksys routers to create an even larger wireless network. The Linksys WRT54GL is also easy to manage because of the onboard software with the router. Just connect it through the management port and make any necessary changes to the wireless network whenever they are needed.
Specifications
Wireless standard: 802.11b/g
Frequency: 2.40 GHz
Max wireless speed: 54 Mbps
---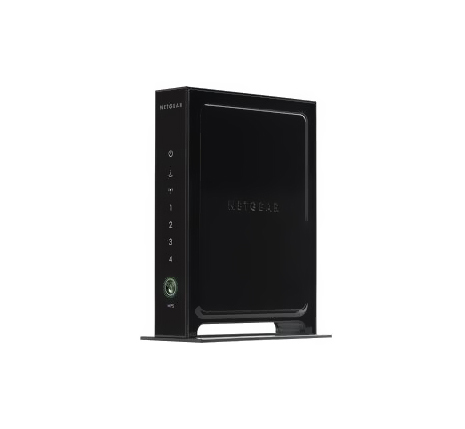 The Netgear N300 is one of the faster wireless routers on the market, especially compared to other devices within its price range. However, to push network speeds even faster, the Netgear N300 also supports simultaneous connections from multiple applications. It is backwards compatible, which makes it easy to upgrade older wireless networks to a newer and faster wireless network using this device.
Specifications
Wireless standard: 802.11n but backwards compatible
Up to 300 Mbps data transfer rates
---
| | |
| --- | --- |
| 3 | Buffalo AirStation N300 Wireless Router |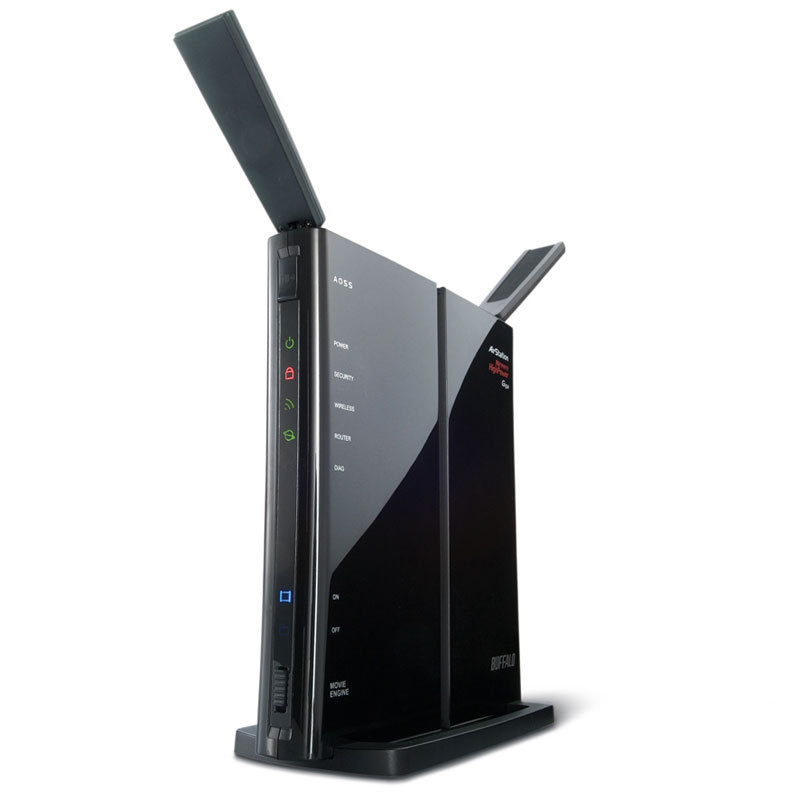 Probably one of the biggest things that stand out about the Buffalo AirStation N300 wireless router is its easy setup, as it comes with a step-by-step wizard that guides network administrators through the short and simple installation process. Another noticeable feature with this particular wireless router is its compatibility. It is designed to be easily upgraded from old wireless G networks to the newer wireless N networks. This is an easy and secure wireless option.
Specifications
Wireless standard: 802.11n but backwards compatible
Reaches speeds of up to 300 Mbps data transfer rates
---
| | |
| --- | --- |
| 4 | Belkin AC 1000 Wireless Router |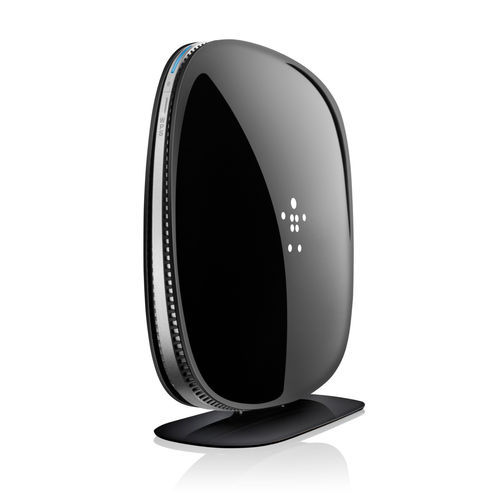 The Belkin AC 1000 wireless router is a dual band AC router. This newer technology is able to transmit larger packets of information through its wireless network that can increase the overall speed of a wireless network by a substantial amount. In fact, the Belkin AC 1000 has been measured at speeds of up to two times faster than standard N wireless networks. This wireless router is optimized to handle amazing speeds from simultaneous connections that will make this a top pick for any network admin looking to build a more complex network.
Specifications
Dual band 802.11ac
Reaches speeds of up to 300 Mbps at 2.4GHz and up to 650 Mbps at 5GHz
Uses an Intellistream Quality of Service (QoS) that automatically prioritizes video and gaming for optimum network speeds
---
| | |
| --- | --- |
| 5 | Western Digital My Net N900 |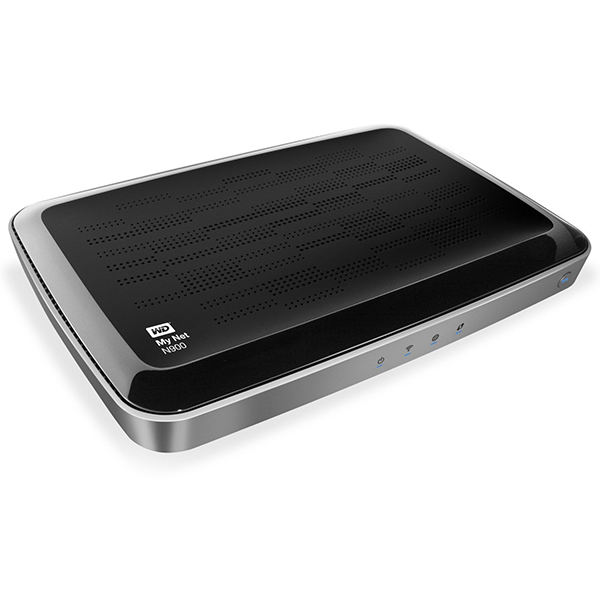 Most people think of storage when they think of Western Digital, but they have also created an impressive wireless router in the Western Digital My Net N900. The My Net N900 is a well built and fast, and it is specifically built to handle a large quantity of streaming content from computers, tablets, televisions, and other Internet devices. The Western Digital My Net N900 is one of the fastest wireless routers in its class, so users should not hesitate to give this company a second look.
Specifications
802.11a/b/g/n Dual-Band Wireless Router
Reaches speeds of up to 450 Mbps
Includes up to seven gigabit Ethernet ports
---
| | |
| --- | --- |
| 6 | Asus RT-N65R Wireless Router |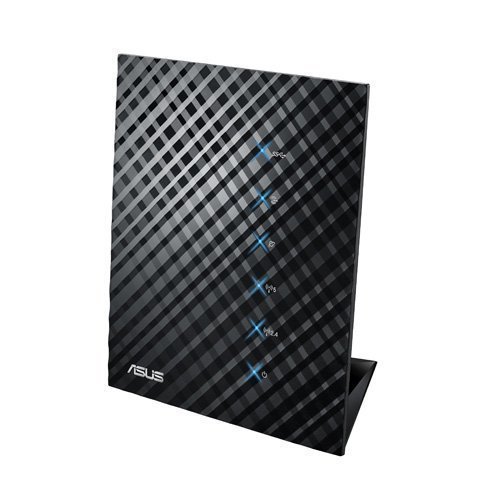 Yet another dual band wireless router, the Asus RT-N65R stands out at first glance thanks to its space aged looking design. However, what goes on inside this router is even more impressive. It offers ultra-fast wireless networking as well as additional built-in security and parental controls. Network admins have complete control what type of content can be accessed via the wireless network, and will have the ability to enhance their network security to unprecedented levels with this device.
Specifications
802.11a/b/g Dual-Band Wireless Router
Reaches wireless speeds of up to 450 Mbps
Has both 64 bit and 128 bit encryption
Also has a 4-port gigabit switch
---
| | |
| --- | --- |
| 7 | Apple AirPort Extreme Wireless Base Station |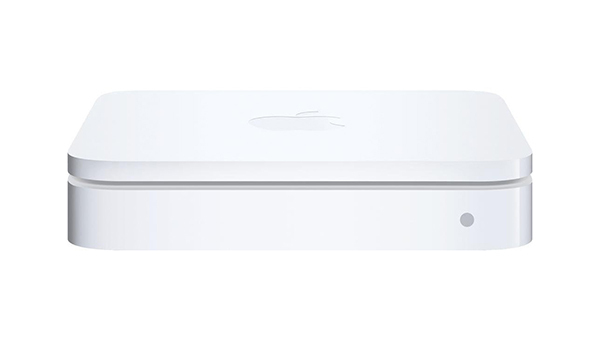 The Airport Extreme wireless base station is yet another very well built and reliable wireless router from Apple. Like other fast network routers, this device features dual band capability. While it is specifically designed to connect and communicate with Apple branded devices, it will still work with most other non-Apple branded products. The built-in firewall offers enhanced security without sacrificing any performance whatsoever.
Specifications
802.11a/b/g/n Dual-Band Wireless Router
Reaches wireless speeds of up to 300 Mbps
Has both 40 bit and 128 bit encryption
Has a USB interface to connect external hard drives
---
| | |
| --- | --- |
| 8 | On Networks N150 Wireless Router |
The On Networks N150 wireless router has a sleek profile, and is designed to stand vertically rather than horizontally. This means much less surface space is needed for this wireless router's set-up. However, it is not its appearance that earns it a recommendation, but its value. It is not one of the fastest wireless routers on the market, though it is fast enough for most normal Internet access needs. It also offers a full range of basic security options. The On Networks N150 is simple to install because no software is needed. Admins can just use a web browser to set up the wireless router.
Specifications
802.11 b.g/n Dual-Band Wireless Router
Reaches wireless speeds of up to 150 Mbps
Browser based setup
Also has three Ethernet ports
---
Finding Wireless Routers on eBay
To find wireless routers on
eBay
, start by determining which type of network is currently being used in one's home or office, and then make sure that the process of upgrading the new device will be simple. For example, 802.11B and 802.11G wireless networks are older when compared to the 802.11N network. Search for an appropriate wireless network by entering in the type of network followed by the key phrase "wireless router." In this example, you would search for an "802.11N wireless router."
The other important thing to look at is wireless network speed. This is measured in megabits per second (Mbps). The higher the number, the faster the network and they are measured in increments of 50 Mbps. This is just one more way to find the right wireless router on eBay.
Always evaluate seller information when
buying a wireless router
on eBay. It can be helpful to search for sellers that have high feedback ratings. Additionally, some sellers offer options such as free shipping and expedited shipping. If many sellers offer a certain item, then buyers have the option to choose the seller that best fits their needs to ensure a smooth transaction.
Conclusion
People expect to be able to connect to the Internet anywhere, anytime, and a wireless router is one way for a home or business to meet that need. Wireless routers are also a necessity at a home or business where multiple computers need to be online at the same time. There are many choices when it comes to buying wireless routers on eBay, but a buyer can find many different routers to fit many different needs.