One distinct feature TVs had when they first became popular was "rabbit ears" or set-top TV dipole antennas. These were necessary to receive TV channels from broadcast stations. However, when TV stations turned digital, different antennas that could pick up the UHF and VHF signals replaced the rabbit ears. These antennas could now pick up the signals broadcast by stations for free network TV. There are different varieties of TV antennas on the market and omnidirectional antennas are one such type.
When looking for omnidirectional antennas, buyers should find the best ones available. A high quality antenna can ensure the picture and sound are clear, without any inference. These antennas are available at big box retail stores, electronics stores, and even outdoor stores. However, purchasing such a device on eBay is more convenient and offers buyers more choices.

Definition of Omnidirectional Antennas
A TV antenna is a device that receives VHF/UHF/FM for digital TV service. An omnidirectional TV antenna receives information from all directions. Other types of antennas, like the unidirectional antenna, can only receive signals when pointed at the source. Previously, people had to install rotors on antennas to change the direction of the antenna in order to get the best signal strength. An omnidirectional antenna is different. It can pick up signals from all directions, regardless of the source's position, without having to move or adjust the device. Not only are signals stronger and the picture quality better, but the user does not need to constantly change the direction of the antenna when he or she changes channels.

Types of Omnidirectional Antennas
There are many different types of omnidirectional antennas from which buyers can choose. All perform well under certain circumstances and buyers can choose among them depending on their needs. The four main types of omnidirectional antennas are, indoor, outdoor, amplified, and nonamplified.
Indoor Omnidirectional Antenna
Homeowners who want to add an antenna inside their home but want to do it discreetly should buy an indoor omnidirectional antenna. These devices are smaller and usually mounted on top of or near the television. Some are even flat and hidden behind paintings or blend right into the wall. Although indoor antennas do not have the same range as outdoors antennas, one advantage is that these antennas receive signals continuously from all directions.
Outdoor Omnidirectional Antenna
Outdoor omnidirectional antennas are ideal for use outside because they are weatherproof. One advantage of the outdoor antenna is its performance. Outdoor antennas, when mounted correctly, can receive signals from far distances. Walls or even interference from common household appliances do not affect these antennas, unlike indoor ones.
Amplified and Nonamplified Omnidirectional Antenna
Omnidirectional antennas may also come amplified or some buyers may want to purchase an additional amplifier to increase the signal. These can help boost antennas through electronic amplification. However, these do have one disadvantage. Amplified antennas can actually make the picture quality worsen as strong signals overdrive the signal, and they can actually end up amplifying the noise along with the information. In many cases, experts recommend that users buy amplified antennas only if they absolutely need one, such as if they live in remote areas.

Top 8 Omnidirectional Antennas
People who want to receive good quality digital TV signals in their home or anywhere need an omnidirectional antenna. There are many things to consider when choosing such a device, such as budget and location. However, whatever their needs, buyers should do research and only choose from among the best on the market to ensure they get a high quality product.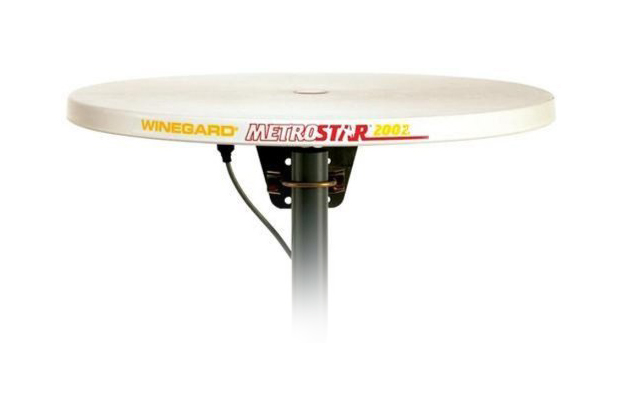 The Winegard MS-2000 is one of the best outdoor omnidirectional antennas on the market. This model has a range of about 35 miles and an amplifier that can further boost its strength. Users on various review sites heap praise on the MS-2000 for its excellent signal quality and ease of installation.
---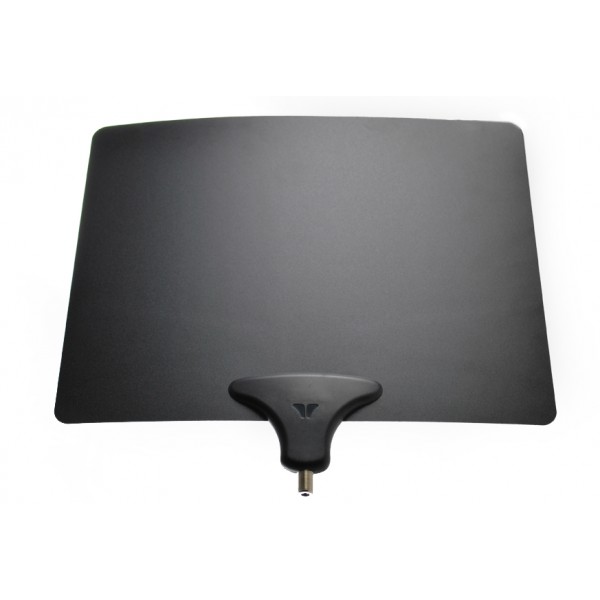 Tech product review site Tech Radar selected the Mohu Leaf antenna as one of its top indoor omnidirectional antennas. It has a long range for an indoor antenna, up to 35 miles, and the amplified version can reach up to 50 miles. One distinct advantage this antenna has is its size. Not only is it paper thin, but the white color can blend in with most walls or painted over, making it almost invisible. Concerned homeowners who do not want to have large distracting antennas sticking out of their TVs should consider this antenna.
---
| | |
| --- | --- |
| 3 | Terk Flat FDTV2A Indoor HDTV Antenna |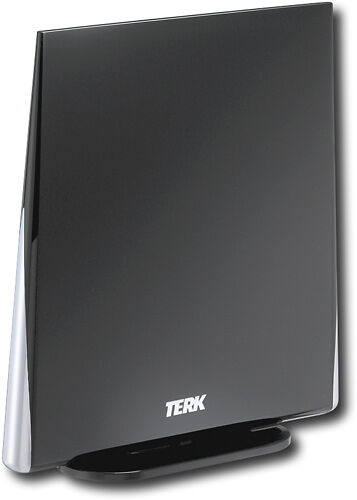 The Terk Flat FDTVA2A Indoor HDTV antenna is a good choice for people who live in remote areas. The HomeTheaterReview website gave this model four out of five stars in terms of performance and value, citing the reliable signal compared to other tested products, as well as its compact size and discreteness.
---
| | |
| --- | --- |
| 4 | Shakespeare SeaWatch 3020 |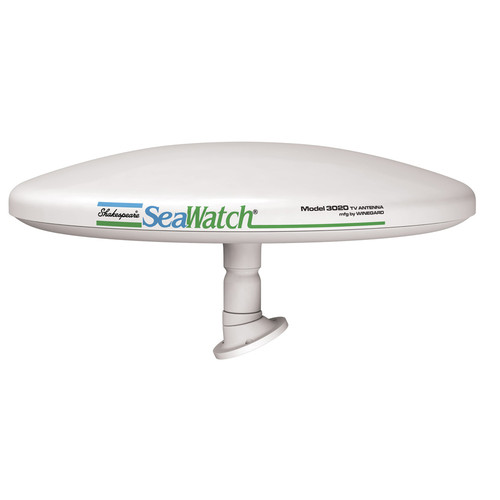 Omnidirectional TV antennas are not just for watching at home, but also for watching TVs onboard boats and RVs. Shakespeare TV antennas, particularly the SeaWatch 3020, is perfect for those people on the go. Users on Cruisers Forum and various review sites give praise to the SeaWatch. This antenna has a 21-inch diameter with a UV-stable housing, an adjustable swivel mount, and can receive HDTV signals.
---
| | |
| --- | --- |
| 5 | Winegard FlatWave FL-5000 Antenna |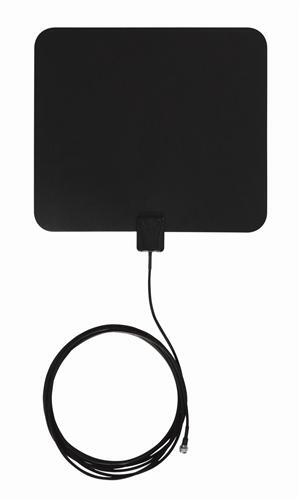 Editors at CNET gave the Winegard FlatWave FL-5000 Antenna an "Excellent" rating, citing its flexibility and thin form factor. This particular antenna is only 0.02 inches thick and black on one side and white on the other so users can decide which is best suited for their space. It performs well in most areas and receives numerous channels.
---
| | |
| --- | --- |
| 6 | AntennaCraft 5MS921 Antenna |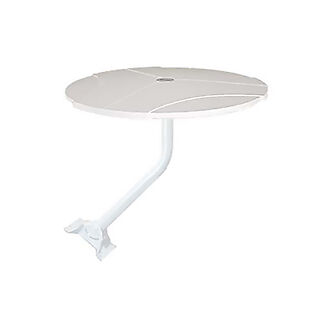 The AntennaCraft 5MS921is another omnidirectional antenna that is great for RVs and boats, but also ideal for suburban homes. Review sites and past buyers give this antenna high praise. Unlike many competitors, this model is ready to install straight from the box.
---
| | |
| --- | --- |
| 7 | Channel Master CM3000 Suburban Antenna |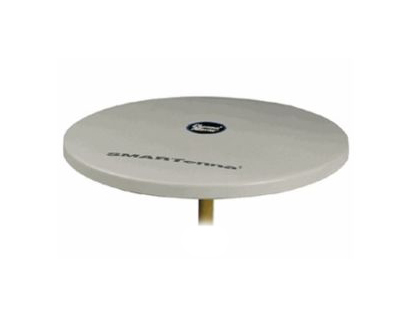 The Channel Master CM3000 is highly rated by users on review sites and forums. It features a range of about 45 miles, plus 20 decibels of gain, and receives most local channels. This Channel Master antenna is also compatible with HDTVs, and has an FM trap.
---
| | |
| --- | --- |
| 8 | Terk FDTVO Flat Outdoor HDTV Antenna |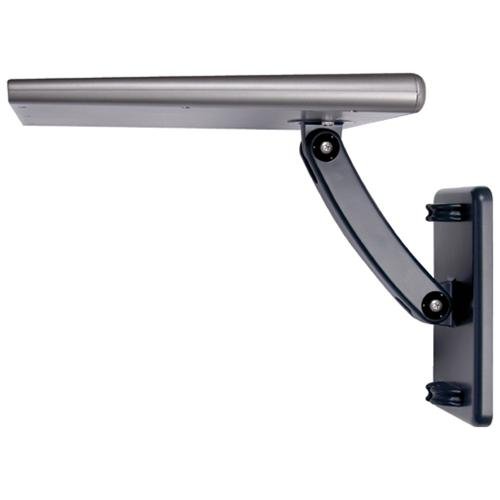 Users give high marks to the Terk Omnidirectional FDTVO flat outdoor HDTV antenna. This model features a low noise amplifier that boosts the signal without disrupting it. It also supports 1080p and 1080i signals along with VHF and UHF signals. This device is best for outdoor use and it can easily blend into the environment.
---
How to Buy Omnidirectional Antennas on eBay
When it comes to omnidirectional antennas, buyers should purchase the best quality models on the market to ensure signal fidelity and durability. Smart shoppers shop on
eBay
for convenience, as well as a wide range of choices. Finding the right antenna on eBay is easy, especially when using the search engine, located on every page.
Using the Right Keywords
Users can choose any keywords that describe the item they want. For example, generic keywords like "
amplified omnidirectional antenna
" are a good choice. However, general keywords often return broader results and not necessarily related to the item you want. If you know what you want, then you should enter exact keywords, like "
Terk antenna
." It is also possible to use the
Advanced Search
option to specify exact parameters for the search.

Conclusion
People who own TVs and want to watch free broadcast TV need digital antennas in order to pick up the signals from networks. There are various types of antennas that suit this purpose and one type that is popular among consumers is the omnidirectional antenna. Since this particular antenna can receive transmissions from all directions, there is no need to angle or move it around in order to get the best reception. Buyers can choose from the different types of omnidirectional antennas, namely, indoor, outdoor, amplified, and nonamplified.
Buying a high quality antenna is important, especially for people who want to see clear pictures and hear crisp sound when watching TV. Buyers should do research and find out which are the top devices in the category. They can then go online to sites like eBay. Using eBay is convenient and they can buy their chosen antenna with no trouble.