Families can enjoy music, home videos, video on demand, social networking, and surfing the Internet when using
home theater system
s. Manufacturers sell complete theater systems in a box for the convenience of households that want a cinema-type experience without walking any farther than the family room. When purchasing a home theater system, viewers can enjoy 2D and 3D HD videos depending on the capabilities of the device. Buyers can purchase home theater in a box systems that contain speakers and other components that include input and output connections and connectivity for Wi-Fi, USB, and other media such as iPods and MP3 players.
| | |
| --- | --- |
| 1 | Philips Blu-ray HTS3306/F7 |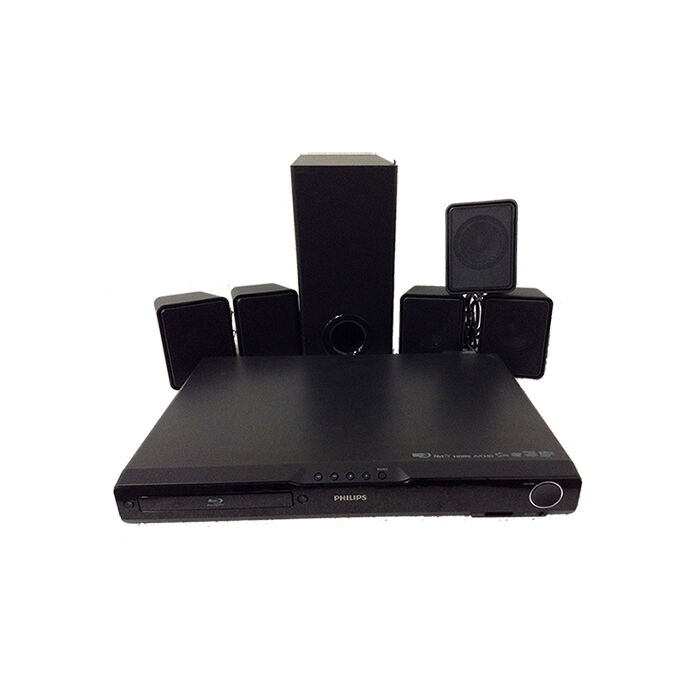 The 1,000 watts of surround sound from the Philips Blu-ray HTS3306/F7 Dolby sound system enhances the video playback. The device features compatibility with DVD, CD, and Blu-ray media content. It supports 720p, 1080i, and 1080p resolution imaging for high definition viewing, and users can connect to the Internet wirelessly for chatting, downloading music and other content, shopping, and gaming. Users can also stream movies from popular online movie membership websites.
---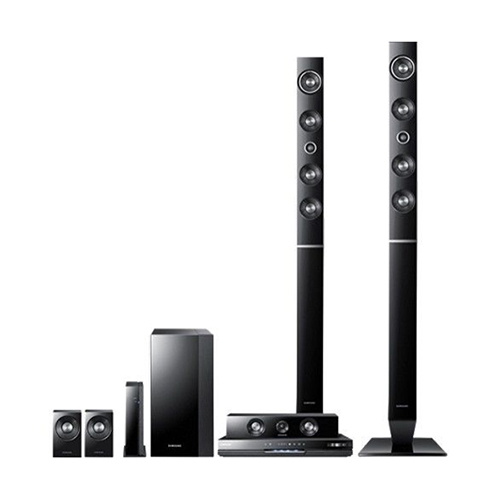 Owners of the Samsung HT-D6730W home theater can view YouTube videos, video on demand movies, and Facebook and Twitter social media pages. Users can connect to the Internet via Wi-Fi for online shopping as well. The tower and rear speakers deliver 1,300 watts of Dolby surround sound with iPod and iPhone connections to play music. The theater supports Blu-ray, DVD, CD, and DIVX media formats and offers HDMI, USB, and wireless LAN connectivity.
---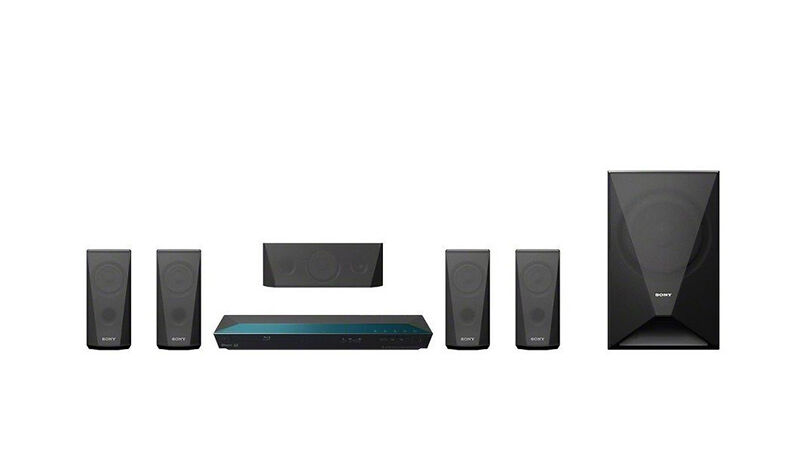 The Sony BDV-E3100 home theater features Bluetooth connectivity to smartphones, tablets, or computers without using a cable. In addition to Bluetooth, the unit has USB, HDMI, Blu-ray, DVD, CD, FM, and TV media connections. Photo support includes JPEG, GIF, and PNG media formats and MP3, MPEG, and other audio formats. In addition, owners can access numerous playback controls, video streaming, Web browser features, and convenience functions with the remote.
---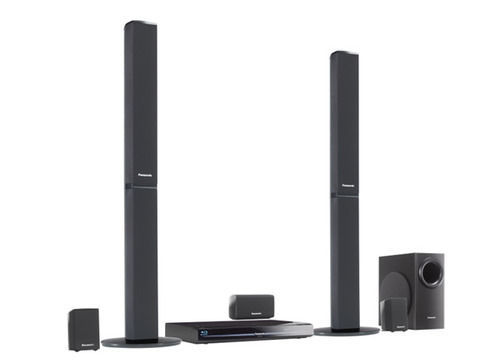 The Panasonic SC-BT330 home theater gives users up to 30 FM stations when listening to the radio on speakers located in the front, center, and surrounding the unit. The unit's subwoofer speaker accentuates deep bass tones when streaming video and music. The system mixes 1,000 watts of power with the Dolby audio processing to create a cinema-like atmosphere for Blu-ray, DVD, and CD playbacks. The system includes Ethernet and Wi-Fi connections as well as a Secure Digital memory card slot.
---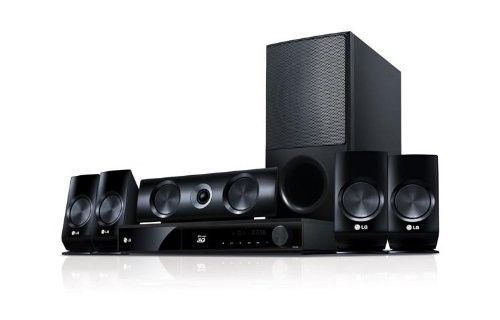 The LG LHB336 features upscaling technology to make standard DVDs appear clearer. In addition, the system includes a 1,100-watt amplifier that produces 5.1 surround sound output. Users can play Blu-ray discs in clear 1080p high definition resolution as long as the TV supports it. In addition, users can view photos, family videos, and enjoy favorite music through the USB connection.
---
The Onkyo HT-S8400 Dolby receiver features 7.1 surround sound channels, and the 1,000-watt tower speakers and subwoofer create a big sound. Owners can select from four gaming modes and four HDMI inputs for 3D video streaming in 1080p resolution. The system has an iPod and iPhone docking station available through a USB port to play music that supports 4th generation iPods as well as iPod Video, Photo, Classic, nano, Touch, and iPhone 3G and 3GS.
---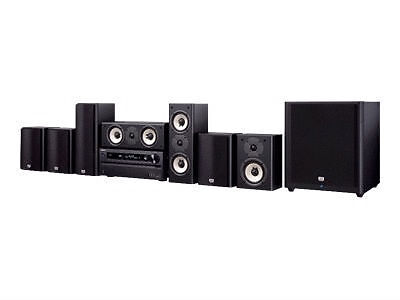 The Onkyo HT-S9400THX theater system has seven speakers and four HDMI inputs. The system features support for music, movies, games, Internet radio, iPod and iPhone audio, and other types of playbacks. Owners can use the interactive screen to monitor volume and sound.
---
Six HDMI inputs and one output allow the Yamaha YHT-895 to interface with a Blu-ray player, high definition TV, DVD player, camcorder, A/V receiver, or a digital camera. Users can access a USB port to use an iPod or iPhone.. The audiovisual receiver upscales video signals to work with 720p, 1080i, and 1080p high-resolution imaging. A microphone built into the system verifies speaker connections and equalizes sound.
---
How To Buy
Buyers can use the Search bar on any
eBay
page to find
home theater systems
in a box with USB. Shoppers can type in keywords such as "home theater systems" or a specific product name, such as "
LG LHB336
" to display search results. Shoppers can further refine the search using filters such as delivery options. Consumers purchasing home theater systems can access various forms of media content without leaving home. Family members can watch a movie together, view the latest YouTube video, shop at favorite online stores, listen to the radio, listen to iPod or iPhone tunes, and connect with friends while on the Internet.