One of the most important decisions that new parents must make is the choice of a high chair. It ranks right alongside the crib and car seat as the places babies and infants spend the most time. It is certainly not the place to cut corners. When it comes to a high chair, most experienced parents would argue heavily in favor of quality. However, good quality does not always mean high pricing. There are some exceptional values available to those who take the time to do a little research. That is doubly important for first time parents who plan to have more than one child.
There is much more to buying a high chair than comparing prices. The range of safety issues for some of these chairs is extensive. Some high chairs have a longer life expectancy than others do. Highlighted below are eight of the top high chair companies in the world with information about the 10 best choices covering most needs. All these and many others are available at department stores, baby stores, and on eBay.
Important High Chair Considerations
The goals for buying the right high chair should include making sure that it lasts as long as needed. That may include several infants over a number of years. Price is always a consideration, but when it comes to any device intended to hold a child, safety comes first.
Safety
Many people have become blind to the potential dangers high chairs can present. They figure that if the product is available for sale in the United States, it must be safe. That is simply not true. Product safety testing in the U.S. like most other countries is subject to budgetary crunches, oversight, and simple human error. Many high chairs offered for sale are prone to tipping or the child can easily slip out from the restraints. Look for the ASTM International certification sticker, indicating that the manufacturer has voluntarily subjected the chair for additional testing. Product websites generally indicate any recalls for upgrades.
One way to avoid making unsafe purchases is to read reviews from previous buyers. Company sponsored websites are poor choices for such information. They seldom publish anything negative. Much more useful feedback is available from unsponsored consumer publications or websites that aggregate just about every manufacturer under one roof.
Price
Product pricing is the number one driver of sales for all consumer goods. Generally expect high chairs to run between $60 and $300; a relatively wide range. There are some good low end high chairs and some substandard expensive ones. Again, research is the best way to uncover the good and the bad with each. Keep in mind that buying a used high chair of top quality is often a better way to go than purchasing a cheaper new one that is unsafe or just frustrating.
Durability
Many parents fail to take into account the potential for other children using the same high chair later. A good quality high chair is useful throughout many years of daily use. On the other hand, some parents are committed to having only one child and do not care about later value. No matter what, the goal should be to buy one high chair only, or two in the case of twins.
Best High Chairs for 2013
The following high chairs are the industry elites that offer a great combination of versatility, safety, and value. The prices range widely, but these ten promise the best available product for the money.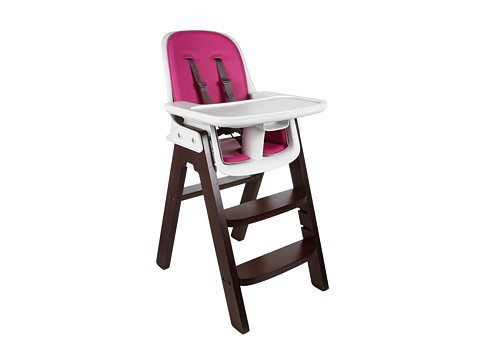 The OXO Sprout appears high on many Top 10 lists as well as on Consumer Reports. While it is not the lowest priced choice, the fact that is durable and safe increases the value considerably. It is easy to remove the seat and tray, essentially converting it into a raised table chair that kids can use through several years, eliminating the need for a booster seat. The company uses single piece molded plastic for both seat and tray, making them easy to clean without having to negotiate corners and other tight spaces. The one negative is that the sturdy wooden frame must remain intact.
---
| | |
| --- | --- |
| 2 | Fisher-Price EZ Clean and Healthy Care |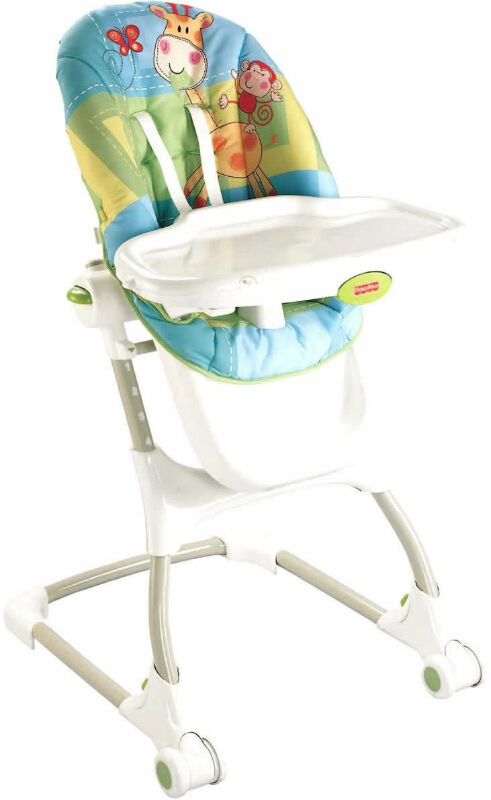 Fisher-Price has built its reputation on its distinctive line of toys, yet manufactures a number of high chair models at very attractive prices. The EZ Clean model has shown itself to be in the same league as chairs priced twice as high. Another winning model from Fisher-Price is the Healthy Care. The harness is the five-point variety that Houdini would find challenging. It is easy to adjust the height and the tray is a snap to clean and fold. This chair provides a great combination of price, safety, and storage.
---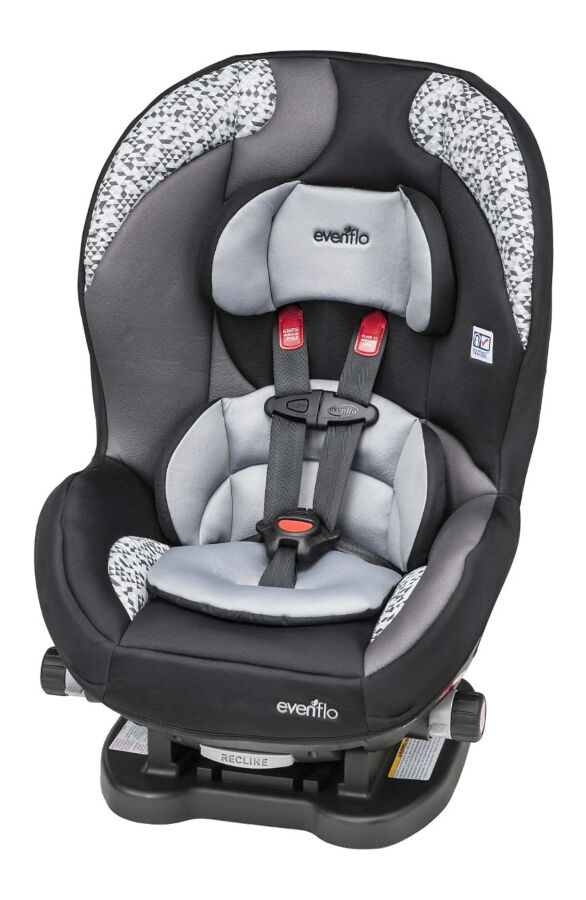 Evenflo is another one of the top manufacturers of all things kids. Its Easy Comfort model is on casters, which can be quite handy, especially in smaller homes. It folds easily making it great for travel. The chair includes a handy set of clips on the rear legs to store the tray.
---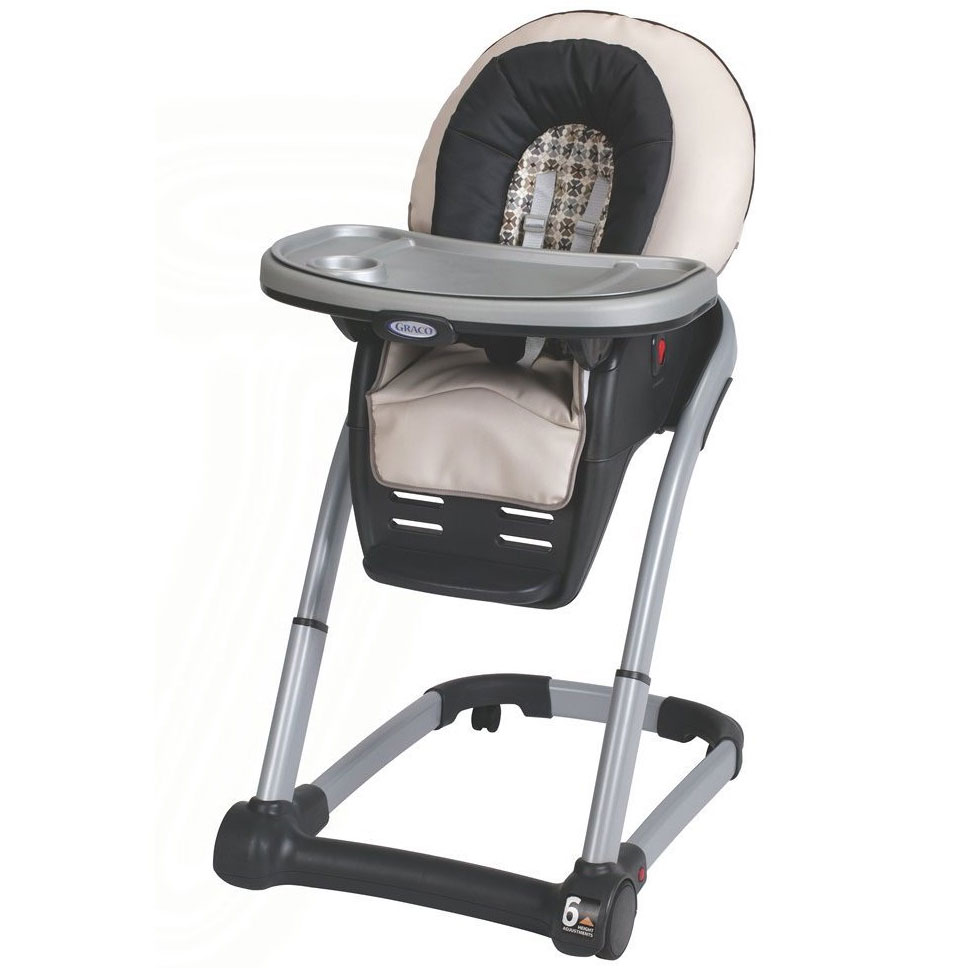 The Graco Blossom seating system is just that; a complete four-in-one package that covers birth to preschool. Unlike most convertible high chairs, the Blossom is capable of providing seating for two simultaneously. While part of it is a high chair, another part can be a booster chair. That is a handy option with two siblings or when a friend visits with another child. Rolling it around is easy, even over carpeting. The tray is dishwasher safe. The only downside is that it does not fold.
---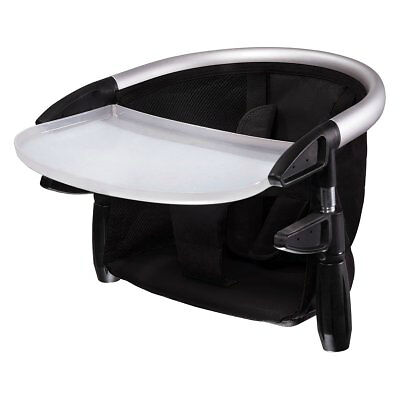 Phil and Teds is a company known for innovative products that offer an exceptional combination of durability and portability. The Lobster is no exception. It is a clip-on style chair that is light and brings the baby right to the table. The light weight of The Lobster makes it easy to transport it to a restaurant or other homes. The fabric part of the seat is removable for easy cleaning and users have the choice whether or not to use the tray.
---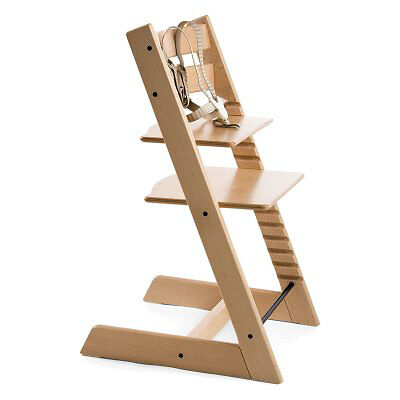 While many high chairs claim to be adaptable to several age groups, the Tripp Trapp takes this flexibility to the ultimate level. With a rated weight value of 300 pounds, it truly can turn out to be an investment. The Tripp Trapp is a trayless design that slides right up to the table. Both seat and footrest are adjustable to accommodate children of any age. Made from solid beech wood and with a five-point safety harness, this chair is more akin to actual furniture than simply a child's high chair.
---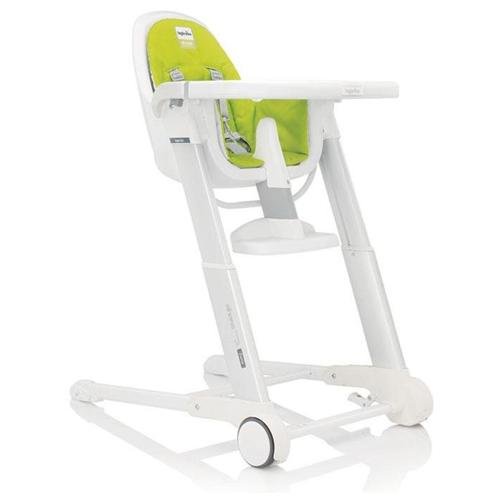 Italian manufacturer Inglesina builds the Zuma, one the most successful chairs in its line. This high chair bases itself on the traditional concept with updated design elements. It offers adjustment for eight seat heights and folds neatly to slide under the table when not in use. It is easy to remove the cushion for washing and tilt the seat to provide comfortable sleeping positions.
---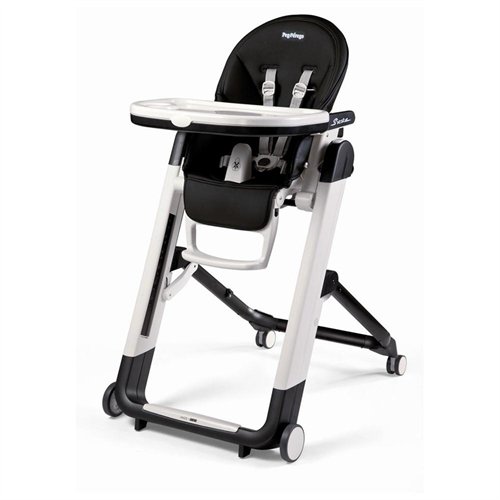 The Peg Perego Siesta is at the upper end of the price range. Buyers cringe a bit at the price, but soon realize the benefits are worth the expense. The tray snaps off and fits easily into a dishwasher. It is possibly the most adjustable high chair on the market with five reclining positions and nine different seat heights that range up to kitchen counters. It is stable, easily folded for travel or storage, and has scratch-proof lockable casters.
---
Find the Best High Chairs on eBay
The first place to look for any highchair is the eBay homepage. From there, it is easy to navigate to any specific chair brand or style. You simply enter the name of a particular high chair into the search bar, such as "Peg Perego Prima Pappa" to land on every eBay listing. Now you can indicate new or used condition, price range, shipping preference, and more to get a more detailed list of results. You may want to look at eBay's Search Tips to get some other suggestions.
eBay Discussion Boards and Groups
Most new parents are happy to have any available resource that can help guide them through the maze of available choices. You want to go to eBay's discussion boards and groups to learn about the experiences of other parents. No matter what your concern may be, chances are good that someone else has posted information about it. If not, submit your question or concern and it is likely someone replies shortly thereafter.
Conclusion
There are seemingly countless purchases to consider any time a baby is on the way. One of the most important is choosing a high chair. The new baby is going to spend a lot of time there on a daily basis for up to several years, depending on the type of high chair selected. The choice depends on how adaptable the chair is to other uses and of course, budget. Additionally, consider whether there is a likelihood that other children may follow. Those committed to a larger family should definitely consider going with top quality now rather than buying another high chair later.
eBay understands all these concerns and has set up the website to make it easy to take care of the entire process with the fewest steps. The days of wandering all over town dealing with pushy salespeople who all sell the same products are a thing of the past. Now, it is easy to research the complete selection of each item, purchase at the lowest prices, place an order, and set up delivery right to the home without stepping foot outside the door.