Many people feel that summer is the best time of the year, as these short months have a wealth of pleasant activities, fun experiences with friends and family, and a wealth of outdoor adventures. However, with all of the time spent outside during summer, consumers are at great risk from overexposure to harmful ultraviolet sunrays. Whether they are going to beach or grilling hamburgers out back, consumers need to take extra measures to protect their skin, and instead of greasing up with layers of sunscreen, they can feel comfortable with the right
summer hat
. Choosing a summer hat that not only provides protection and comfort, but also style as well can be very difficult, as there are many things that consumers need to consider, such as its material and fabrics, its main characteristics, the ultraviolet protection factor, and the style of the hat.
| | |
| --- | --- |
| 1 | Dorfman Pacific Weathered Outback Hat |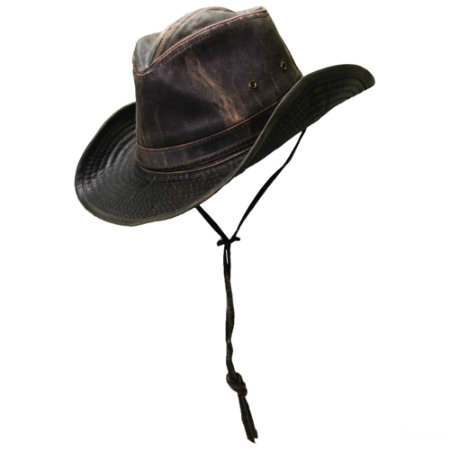 According to Rodale News, a leading health and wellness publication, consumers need a summer hat that covers all of the sensitive skin areas around the face, neck, and shoulders. The Dorfman Pacific Weathered Outback Hat provides consumers with a 360-degree brim that is both broad and shapeable, allowing consumers to receive that full protection for their face, ears, and even the nape of the neck. Additionally, the Dorfman Pacific also sports an over 50 Sun Protection Factor (SPF), which means that is protects consumers against harmful and deadly ultraviolet rays. When the heat is too much, the fabrics of the interior brow absorbs sweat, keeping the head cool, and its smooth surface next to the skin ensures a comfortable fit for the entire day.
In addition to this hat's many features, its weathered cotton gives the hat a rugged, broken-in look, and according to the Village Hat Shop and Hats Unlimited, this hat provides consumers with an adventurous style.
---
| | |
| --- | --- |
| 2 | Tilley TTW2 Tec-wool Hat |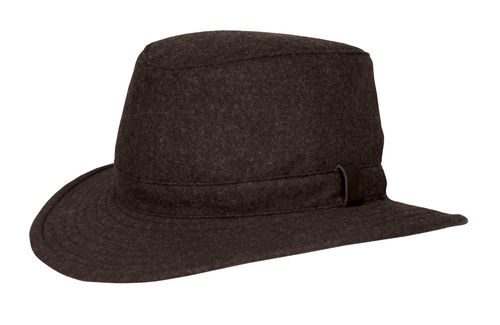 Most manufacturers have not created their summer hats for indoor use, as they are meant to be exposed to vicious sunrays, cool summer rainstorms, high dusty winds, and much more. Therefore, consumers need to consider a summer hat that is durable enough to withstand the natural elements, such as the Tilley TTW2 Tec-wool Hat. In fact, this hat is so durable that Sun Protection Hats guarantees that it does not wear out over time, and due to its many different features and technologies, even National Geographic states that the TTW2 is the perfect hat for cold weather and changeable climates.
In addition to a 50 Ultraviolet Protection Factor (UPF) rating, this hat features a C-change membrane that reacts to changes in body temperature, as the membrane closes when it experiences warm air and opens with cooler air. Additionally, the TTW2 Tec-wool also has tuck away ear warmers, a secret pocket, and lock-stitched seams.
---
| | |
| --- | --- |
| 3 | Sunday Afternoons Adventure Hat |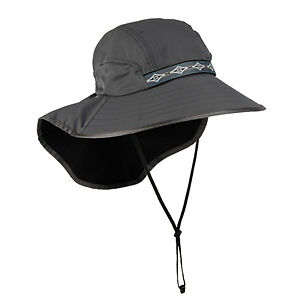 Winner of the Outdoor Gear Lab Editor's Choice award for the best all-around sun hat, the Sunday Afternoons Adventure Hat provides consumers with all of the summer hat technologies they need for a great outdoors adventure. Although this hat is not the most stylish hat, Sunday Afternoons states that it is the most recognizable sun hat on the planet. With a nearly weightless design and UPF 50 sun protection, the Adventure Hat provides shade for the nose, cheeks, lips, eyes, and ears, and with its elongated back veil, protects the nape of the neck. Additionally, Sunday Afternoons manufactured this hat with mesh ventilation in strategic points across the head, allowing hot air to escape, and cool, refreshing air to enter.
---
| | |
| --- | --- |
| 4 | Jaxon Panama Brisa Grade 8 Fedora |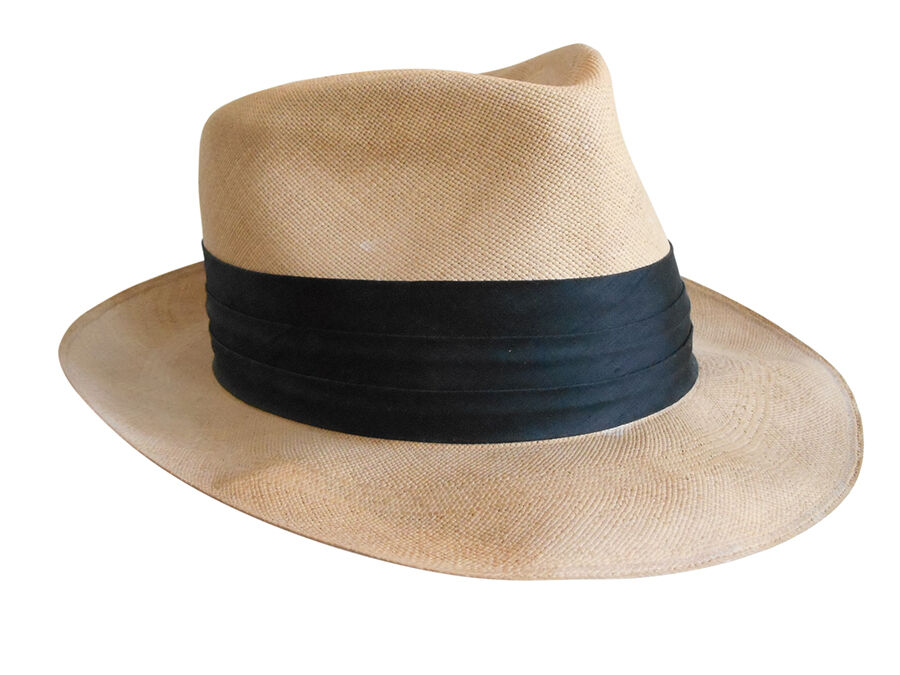 When choosing a summer fedora, Hats in the Belfry states that a stylish hat needs to have simple lines and classic colors, and with the Jaxon Panama Brisa Grade 8 Fedora, consumers can enjoy a stylish fedora with several added features for comfort and protection. This hat is also lightweight, and so consumers can wear it all day without discomfort. The Jaxon Panama Brisa Grade 8 Fedora also works well with different activities, such as going to the beach, enjoying the outdoors, or roaming the city's nightlife. Furthermore, Jaxon manufactured this hat, using grade 8 genuine Panama straw and Ecuadorian hand weaving techniques. With its grosgrain ribbon hatband, this fedora blends summer chic and smooth style that creates a look which Village Hat Shop calls, "pure summer."
---
| | |
| --- | --- |
| 5 | Patagonia Beach Bucket Hat |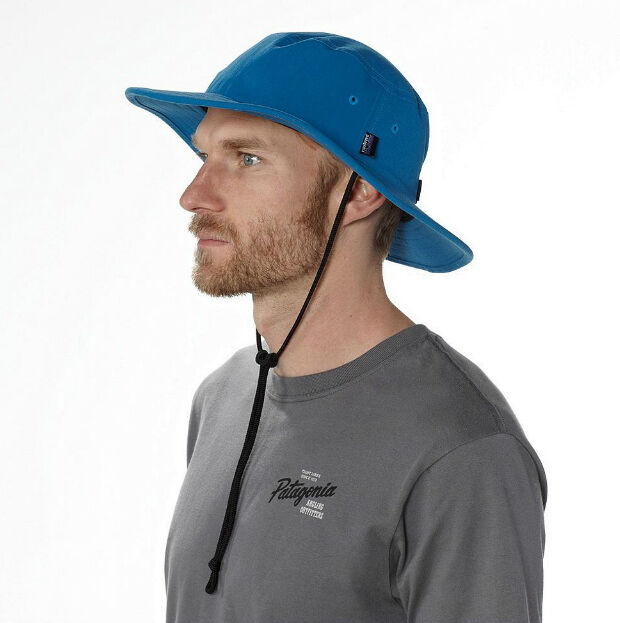 The beach has always been that special summer place; however, with the bearing sun and heat, many beach-goers often leave the beach with painful sunburns. The Patagonia Beach Bucket Hat provides consumers with shade wherever they go, as the 360-degree brim effectively protects the face, eyes, and neck from harmful ultraviolet rays. According to Backcountry.com, the style of this hat is an integral part of the beach bum uniform, but because of its nylon construction and durable water repellent (DWR) finish, the Patagonia Beach Bucket Hat is capable of much more than just looking cool. The fabrics of this hat feature a moisture wicking Coolmax headband to help consumers feel comfortable in the heat and reduce the chance of a heat stroke. Additionally, for the consumers who enjoy water sports, the brim of this hat includes a foam material that floats.
---
| | |
| --- | --- |
| 6 | Outdoor Research Sun Runner Cap |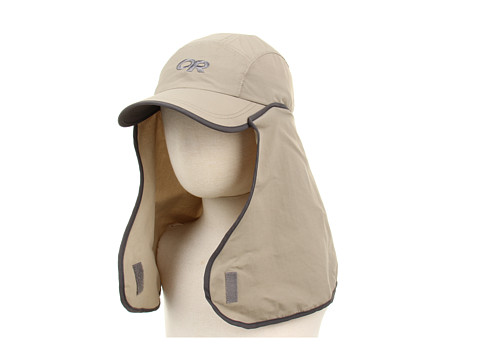 For some outdoor explorers, protection and comfort are much more important than style, and therefore they need a hat that emphasizes sun protection and a lightweight design. Winner of the Outdoor Gear Lab Top Pick award, the Outdoor Research Sun Runner Cap is a versatile hat that features a removable, adjustable skirt that shelters the neck and shoulder from harmful ultraviolet rays. Additionally, since the skirt is removable, consumers can wear this product as a simple baseball hat when they need to. This hat also features a lightweight material that consumers can wear all day long; however, this lightweight material only has a UPF 30 rating. With a Wicking TransAction headband and mesh sides, the Outdoor Research Sun Runner Cap also keeps consumers cool throughout the heat of the day.
---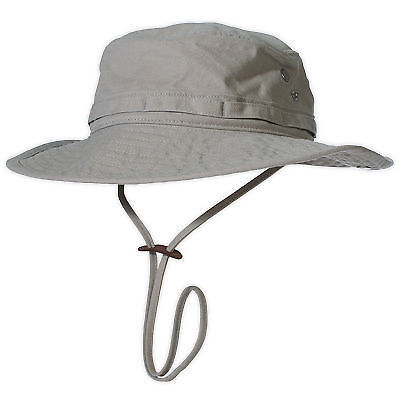 Fishing is a popular summer sport among both men and women; however, there is not too much shade out on the lake, and sunburns can easily occur. Therefore, consumers may find that the REI Paddlers Hat is just the one they need to protect themselves from the sun while enjoying a long day on the water. The brim on this hat provides 360-degree protection from the sun and rain, while its foam inserts keep the hat afloat if it should fall off. In addition to its protection capabilities, the REI Paddlers Hat features a polyester headband to wick away moisture from the consumer's brow and polyester mesh panels to provide ventilation.
---
Comparison of the Top 7 Summer Hats for Men
When choosing a summer hat, men should consider what activities they enjoy, the strength of the sun where they live, and how often they are outside. For example, a person who only goes on a couple camping trips every summer may not want to spend a lot of money on a summer hat built for everyday use. In order for consumers to know which hat is best for them, they should compare and contrast each hat along with their own interests.
Rank

Type of Summer Hat

Characteristics

Hat Style

Materials

Price

1

Interior brow band and lining absorbs sweat

Shapeable brim provides shade and protection for the face, ears, and neck

UPF 50 rating

Adjustable chin straps secure hat in high wind

Safari

52 percent cotton

48 percent polyester

$$

2

C-change membrane reacts to differences in body temperature

UPF 50 rating

Tuck away ear warmers

Repels rain and snow

Dry cleanable

Full brim

75 percent wool

19 percent polyester

6 percent polyurethane

$$$$

3

Mesh ventilation

Internal Coolmax headband

UPF 50 rating

Sun

100 percent nylon body

100 percent polyester mesh ventilation

$$

4

Jaxon Panama Brisa Grade 8 Fedora

Padded cotton sweatband

2-inch brim provides sun protection

Grosgrain ribbon hatband

Fedora

100 percent Grade 8 Panama straw

$$$$$

5

360-degree nylon brim features semi-rigid foam that floats

Moisture wicking Coolmax headband

Dark under bill reduces glare

Bucket

100 percent stretch-woven nylon

Durable water repellent finish

$$

6

Removable skirt provides complete sun protection

UPF 30 rating

Mesh side panels

Wicking TransAction headband

Sun

100 percent nylon

$$

7

REI Paddlers Hat

Nylon brim provides 360-degree protection

Foam inserts keep the hat afloat

Polyester headband removes moisture and speeds evaporation

Sun

100 percent nylon brim

100 percent polyester mesh

$
Fortunately, most summer hats are flexible, especially if the manufacturer has used nylon materials in the brim. Therefore, consumers who pack their hat away in their rucksack or tackle box should not have to worry about broken or bent brims.
How to Buy Summer Hats for Men on eBay
In order to find the right summer hat, you need only go to
eBay
and search through the wide variety of hats available on the market. However, with such a large selection to sift through, it can be quite difficult to find the hat you want without wasting too much time. Simply type in keywords relevant to the hat you want in the search bar found at the top of every page, and eBay's powerful search engine then provides a handful of sellers who are offering the hat you want.
Once you have found the right summer hat, there are several things to consider before you buy it. First, closely examine the product descriptions to make sure that the hat has all the features you want. Additionally, read the
seller's ratings and reviews
to ensure a speedy delivery and quality product. Lastly, if you have any questions, you can always
contact the seller
.
Conclusion
Although consumers need to protect themselves from the sun during summer, they also need to consider the heat as well. Heat stress and heat stroke occur far too often when people spend too much time in the sun, and therefore consumers should always consider how cool their hat keeps them. A think, burly hat is only going to make the consumer profusely sweat, which also plays a role in water loss and dehydration as well. Whether consumers are going camping, hiking, rock climbing, or just working out in the sun all day, a quality sun hat can protect them from both the sun and the heat. Additionally, with the right summer hat, a consumer can look his or her best while still staying safe and healthy in the sun.