Experts say that the sense of smell is the most tied to memory. Whether it is something reminiscent of baking around the holidays or from a family vacation, there are hundreds of smells that can bring most anyone back in time.
Scented candles
are a good way to remind people of years past, or they can simply function to remove odors from kitchens, dens, bathrooms, and more. The ambiance of a lit candle is also an appealing feature. Consumers can purchase scented candles on eBay, at department stores, or in local boutiques. Buyers should consider some of the best scented candles available.
| | |
| --- | --- |
| 1 | Mrs. Meyer's Lavender Scented Soy Candle |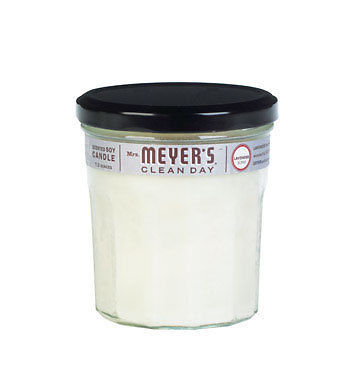 Lavender is famous for its calming effects in candles, detergents, potpourri, and essential oils. Mrs. Meyer's Lavender Scented Soy Candle comes in a decorative jar that looks classy on display, and is reusable. Made of natural ingredients, essential oils, and synthetic fragrances, a 7.2-oz. candle can burn for up to 35 hours providing fragrance use after use. The non-metal and lead-free wick needs trimming after each use to prevent sparks from flying from the glass enclosure.
---
| | |
| --- | --- |
| 2 | Malin+Goetz Vetiver Candle |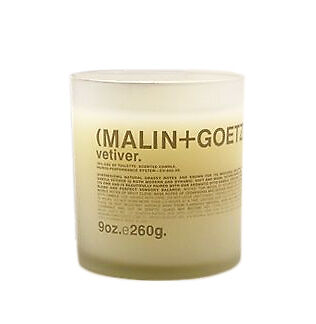 The apothecary and lab of Malin+Goetz brings users the Vetiver Candle. Featuring Earth-friendly ingredients such as natural beeswax, vegetable, and soy wax, the candle has a cleaner burn that others on the market. The candle provides calming earthy scents that bring a sense of comfort to the room. When burning, the candle gives off the smell cedarwood, citrus, clove leaves, and course vetiver. Although the company suggests users not burn it for more than two or three hours at a time, a 9-oz. candle has up to 60 hours of life in it.
---
| | |
| --- | --- |
| 3 | KOBO Champagne Ginger Soy Candles |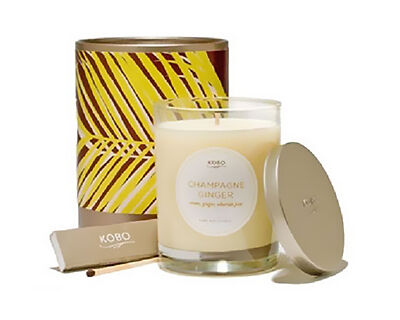 A light ginger scent embodies the KOBO Champagne Ginger Soy Candle. Each candle is hand-poured with top environmentally-friendly ingredients. A self-extinguishing lid hides the black smoke once the candle is out. As with other KOBO scents, Champagne Ginger is mild enough to pair with other scents, much like you would pair food together. Combine Champagne Ginger Soy candles with lemon or Happy and Merry for the holiday season.
---
| | |
| --- | --- |
| 4 | Lafco Master Bedroom Camomile Lavander |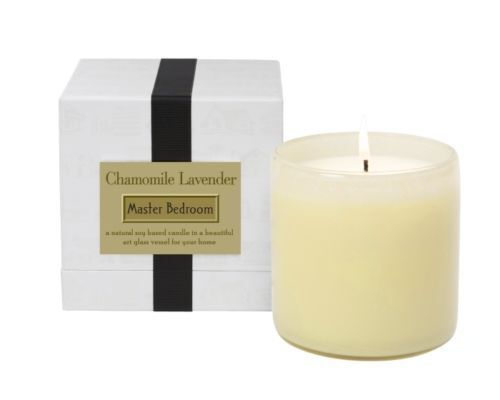 Combining two of the most calming scents available, Lafco Master Bedroom Camomile Lavender candles help users relax at the end of the day, or while lounging on the weekend. Promoting a sense of well-being, the 16-oz. candle burns for up to 90 hours total, or two hours at a time. Poured into a hand-blown art glass vessel, the candle itself looks relaxing as it flickers behind the glass and dances on the wall. The candle is clean-burning because it is soy-based.
---
| | |
| --- | --- |
| 5 | Joe Malone Blackberry & Bay Home Candle |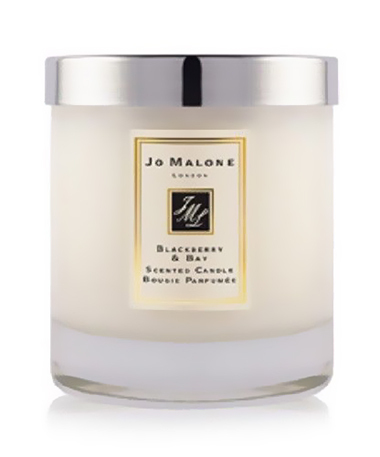 The Jo Malone Blackberry & Bay Home Candle evokes fond childhood memories of berry picking, or berry eating. A hint of bay and brambly woods exists, ensuring that this candle evokes memories from decades ago. This 7-oz. candle burns for up to 45 hours and placing the lid on top extinguishes it.
---
| | |
| --- | --- |
| 6 | Aspen Bay Capri Bay Volcano CB-503-VOL |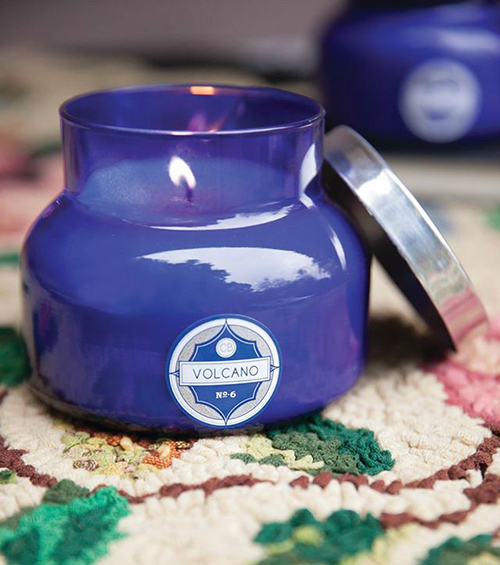 The ebb and flow of waves hitting against the perimeter of Capri is something few travelers experience. However, the Capri Blue Volcano candle brings the ocean to the traveler. Encompassing sugared citrus fruits and tropical fruits, the candle removes any stale air and replaces it with energizing aromas. Burned for two hours at a time, this 20-oz. candle can burn for up to 85 hours in total.
---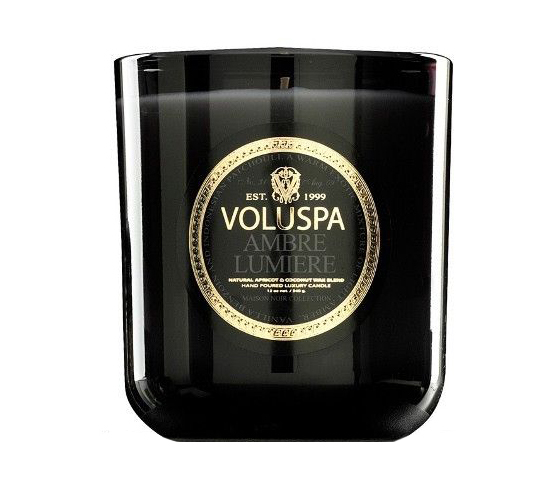 "Modern-luxury" is just one of the phrases consumers use to describe Voluspa Ambre Lumiere candles. Rather than using soy wax, the company uses a clean-burning coconut wax blend. Scents of vanilla and Indonesian patchouli exude from this 12-oz. candle. Poured into what looks like a black glass, users see dancing red flames on the surrounding wall or table as the candle burns. As with most other luxury candles, users should burn this for no more than two hours at a time, but the candle can burn for 100 hours total.
---
How To Buy
Scented candles
, big or small, can have a large impact in the surrounding room. The sense of smell and even sight come to life while burning candles that come in decorative vessels and jars. Choosing the right scent for you, or for a gift, is simply a matter of knowing what fragrances are the most appealing to the palette, as everyone differs. Once you know which scent or brand you want to purchase, input your search on any
eBay
page. Be sure to choose "new" since a pre-used candle does not make for a good present. Lastly, you can select sellers that offer free shipping, which is an added bonus considering the weight of a candle and vessel.