Panasonic makes a wide variety of
televisions
,
DVD players
, and
Blu-ray players
, as well as
audio systems
. Along with its many quality electronic devices, the company provides an array of remote controls. Some are simple and practical, while others have touchpad technology.
Panasonic remote controls
are all quite functional and user friendly. Remote controls usually come with the device purchased, but they can be bought separately in case they are lost, stolen, or misplaced. Deciding which remote to choose, however, can be a challenge. Even after researching an electronic device's model number, there may still be several remote control options. Comparing the controls and their features helps a consumer make an informed decision.
| | |
| --- | --- |
| 1 | Panasonic DMP BDT320 Blu-ray Remote Control |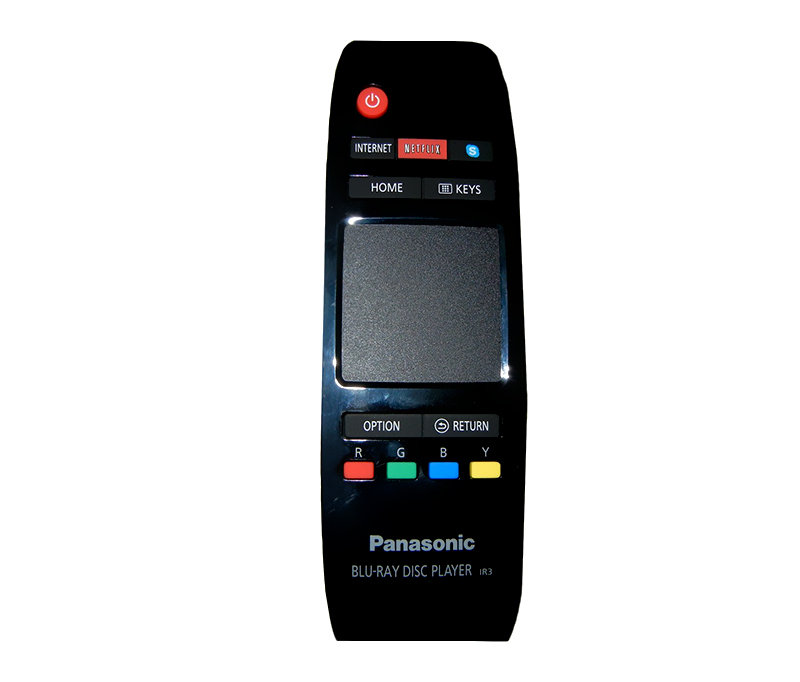 This remote works with the Panasonic DMP BDT320 Blu-ray player. This Blu-ray player, along with its high-tech remote, received five stars from one trusted tech review site. Most of the buttons on the remote have beenreplaced by a touchpad. There is a "keys" button, which must be pressed in order to control video playback on the touchpad. This remote also features a Netflix button that takes consumers directly to their Netflix account to choose a movie or show to watch. The Panasonic DMP BDT320 Blu-ray remote control is very responsive, and the controls are straightforward and easy to use.

---
| | |
| --- | --- |
| 2 | Panasonic VIERA Smart TV Touchpad Remote Control |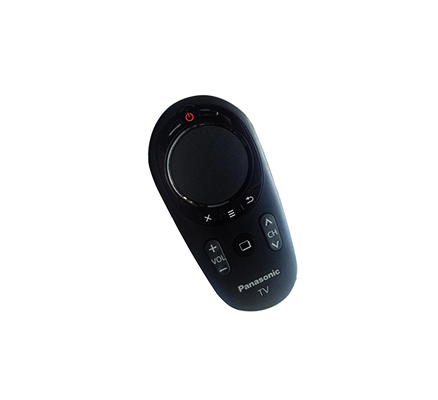 The Panasonic VIERA Smart TV Touchpad remote control is at the top of the list simply for innovation. This touchpad prototype drew much attention at technology shows before its release. Now Panasonic calls it the comfortable and carefree way to navigate the Internet on a smart TV. This touchpad remote control for the Panasonic VIERA Smart TV allows users to navigate the Internet and control their TV using a unique touchpad design. There are buttons specifically designed to take the user straight to Netflix, Skype, and other common entertainment sources. It also features channel and volume buttons outside of the touchpad, but most of the controller's functions are accessed by using the touchpad. In addition, the remote offers a voice control feature, allowing the user to speak commands into the remote to control the TV.

---
| | |
| --- | --- |
| 3 | Panasonic VIERA Plasma TV Remote Control N2QAYB000570 |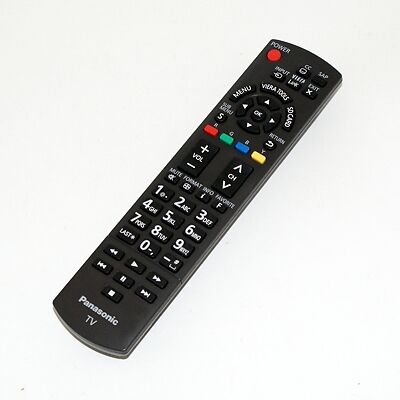 The Panasonic VIERA Plasma TV Remote Control N2QAYB000570 is a straightforward, dependable remote that functions with a variety of Panasonic televisions. It is easy to use, featuring directional buttons with an "OK" selection in the middle. It has large centrally located channel and volume buttons, with number buttons below and playback controls at the bottom. This remote also comes with a VIERA Link operation that allows the user to operate all Panasonic home theater "HDAVI Control" compatible components. This function enables speaker setup and comes with a power on/off link, automatic input switching, and an energy-saving mode. One well-known ecommerce site calls this remote simple and efficient.

---
| | |
| --- | --- |
| 4 | Panasonic VIERA Plasma TV Controller N2QAYB000777S |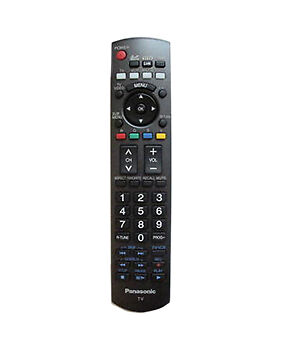 The Panasonic N2QAYB000777S remote control is quite similar to the one mentioned above, with a few useful differences. It too features the VIERA Link operation; it also has a convenient Netflix button. There are black directional buttons with an OK button in the center as well. Right above the directional buttons is a green Internet button that is very easy to find. The rest of the buttons, with a few exceptions, are grey on a black controller body making them easily visible. This controller is both functional and efficient.

---
| | |
| --- | --- |
| 5 | Panasonic LCD HDTV Controller N2QAYB000100 |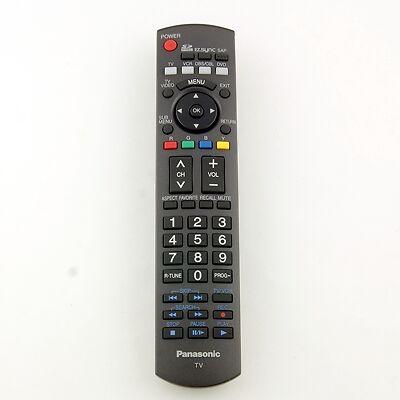 The Panasonic N2QAYB000100 remote control has a similar layout to the two previous remote controls but is designed for Panasonic LCD HDTVs. It does, however, have the same easy-to-use directional and OK buttons. It is versatile and can be used to control TV, DVD, VHS, and cable functions for added convenience. It offers recall and favorite buttons as well. The design is simple, making the remote very user friendly.

---
| | |
| --- | --- |
| 6 | Panasonic Universal Remote Control EUR7722KH0 |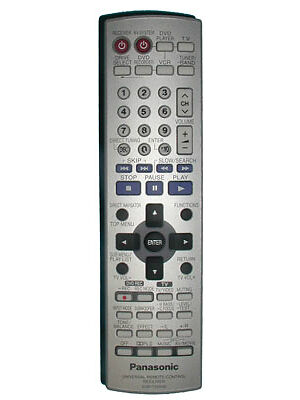 This Panasonic Universal Remote Control EUR7722KH0 is another well-designed model. It is compatible with any SC-HT15 home theater audio systems and SA-HT15 receivers. The buttons are well placed, and it has all the necessary functions for controlling an audio/video system, including DVD recording mode, subwoofer, tone and balance, and playlist controls. It works with DVD players, TVs, and even VHS devices.

---
| | |
| --- | --- |
| 7 | Panasonic TV Remote Control EUR7737Z10 |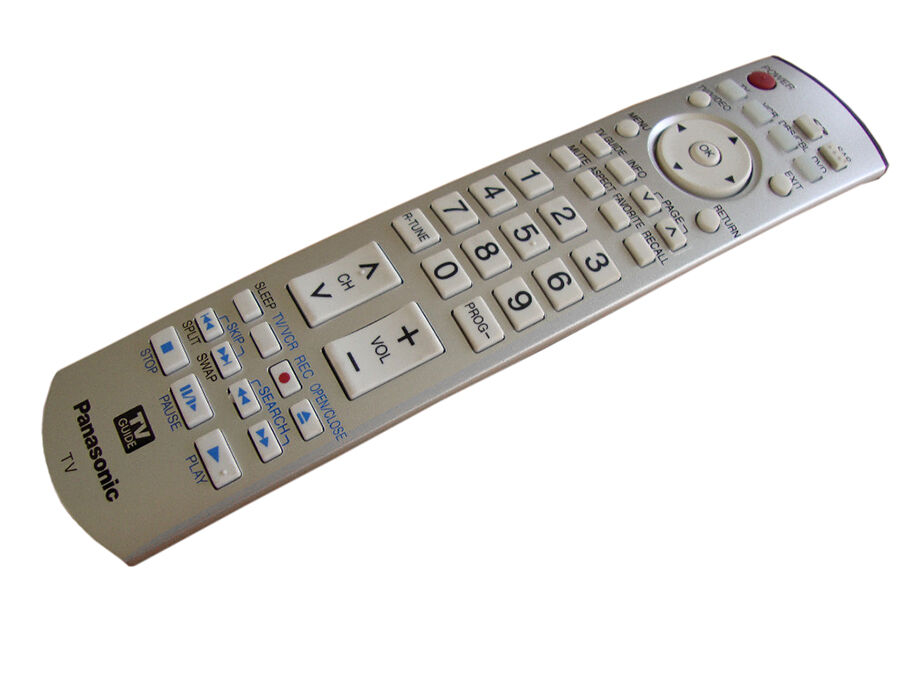 The Panasonic EUR7737Z10 remote control is very simple and efficient. It functions as a basic remote designed for use with TVs, DVD players, VHS players, and cable. This model is compatible with several different Panasonic devices. It has easy-to-use directional buttons and an OK button. It also features number buttons that are very easy to read with playback controls at the bottom of the remote. Furthermore, it offers a TV guide, recall, and favorite button for even easier channel surfing.

---

Comparing Panasonic Remote Control Models
Consumers should choose a compatible remote control for their Panasonic equipment that has all of the features they need and want. Sorting through the options does not need to be problematic. With a little bit of research, consumers can find just the remote they have been looking for.

| Remote Control | Touch Screen | DVD | VHS | Cable | Netflix Button | VIERA Link | Relative Cost |
| --- | --- | --- | --- | --- | --- | --- | --- |
| VIERA Smart TV Touchpad | Yes | Yes | No | Yes | Yes | Yes | |
| DMP BDT320 | Yes | Yes | No | No | Yes | No | |
| VIERA Plasma TV Controller N2QAYB000570 | No | Yes | No | Yes | No | Yes | |
| VIERA Plasma TV Controller N2QAYB000777S | No | Yes | No | Yes | Yes | Yes | |
| LCD HDTV Controller N2QAYB000100 | No | Yes | Yes | Yes | No | No | |
Buying a Panasonic Remote Control on eBay
Buying a Panasonic remote control on eBay is very easy and gives the buyer the convenience of shopping from home. Oftentimes, the consumer can find good deals on new or gently used products. To get results for all Panasonic remotes available, the consumer should type "Panasonic remote control" into the search box. This brings up all Panasonic remote controls available on eBay. To find a remote compatible with a specific device, the buyer should type in a specific remote control model number. Results can be filtered further with the various available categories, such as free shipping. Buyers should consider the seller's information as well. The better a seller's feedback score, the more likely it is the buyer can enjoy a positive purchasing experience.

Conclusion
Panasonic has developed many simple and easy-to-use remote controls for all of its televisions and other electronic devices. The touchpad remote controls for the VIERA Smart TV and the DMP BDT320 Blu-ray player are quite unique and enjoyable to use. The voice control feature on the touchpad control for the VIERA Smart TV is ideal for anyone who cannot easily operate the touchpad or see the buttons. Panasonic's more basic remote controls are also very practical and offer a variety of functions. The Viera Link function and Netflix button are extremely useful features that many buyers appreciate. Consumers should first examine the model number of the device they own and then choose from Panasonic's many quality remote controls. Comparing potential remote controls is one way to make a smart purchasing decision.