Although ever-increasing amounts of documents are now electronic and never need to be printed, most people still need to print a document or two every once in a while. As nearly anyone can attest to, there are few things more inconvenient than finding a print shop when you need one the most. Additionally, printing at an outside print shop is expensive, especially as home printers continue to advance in quality, while the price keeps dropping. These seven are some of the highest-quality, most affordably-priced printers on the market today.
| | |
| --- | --- |
| 1 | Canon PIXMA 3122 Inkjet Photo Printer |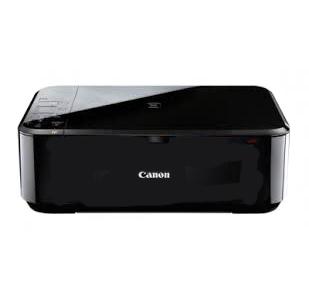 The Canon PIXMA 3122 is a powerful, all-in-one, combination inkjet printer, copier, and scanner. It is an excellent solution for all document needs at home and in the office, but it excels at photo printing. Not only is it able to print high-resolution, photo-quality pictures, but it comes with built-in photo-editing effects, engineered from the ground-up to handle photo paper and the other accessories that photo-quality printing demands.
Specifications
Combination printer/copier/scanner to satisfy all your document processing needs in the home or office.
Wireless LAN enabled for maximum convenience with multiple computers.
Print Speed: 9.2 PPM - Black, 5.0 PPM - Color.
Print Resolution: 600 DPI - Black, 4800x1200 DPI - Color.
---
| | |
| --- | --- |
| 2 | HP OfficeJet Pro 8100 E-Printer |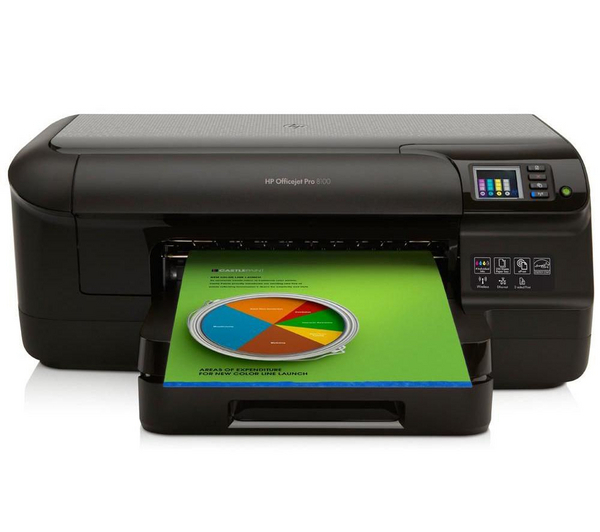 If ever there was a printer built for the home office or small business, it would surely look something like the HP OfficeJet Pro 8100. This workhorse of a printer is built for efficiency with low ink use keeping costs down and speeds up. Additionally, it has among the lowest energy use in its class and automatic double-sided printing means that paper costs are cut in half so it is good for business and for the environment. Best of all, it comes with built-in LAN for easy printing from wireless devices.
Specifications
Built in LAN for ease of printing from multiple devices.
Hi-capacity 250-sheet tray means less time spent managing the printer.
Print Speed: 20 PPM - Black, 16 PPM - Color.
---
| | |
| --- | --- |
| 3 | Brother MFC-F430W All-In-One |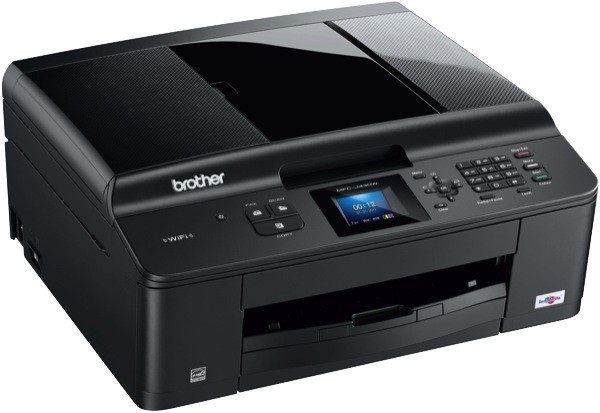 The Brother MFC-F430W is a workhorse of a printer, scanner, and copier, bringing the features that you expect in a professional-grade printer into the home. It provides high-speed printing in both black and color, allowing for unattended scanning and copying of up to 20 documents at a time through a connected feed tray. The 4-cartridge ink system, combined with ink-saving outline modes for draft printer, ensures that it lasts as long as possible between ink cartridge replacements.
Specifications
High end printing, scanning, and copying ability.
Out-of-the-box wireless capability for printing from mobile devices.
Print Speed: 33 PPM - Black, 26 PPM - Color.
Print Resolution: 6000x1200 DPI - Color.
---
| | |
| --- | --- |
| 4 | Epson WorkForce WF-2540 Inkjet Multifunction |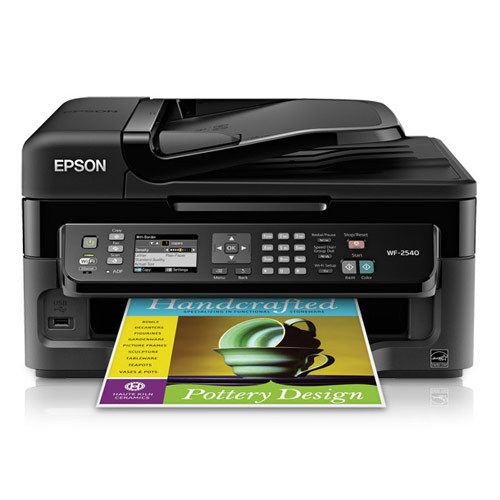 Enhance your productivity with the newest Epson WorkForce WF-2540 Combination Inkjet Printer, Copier, Scanner, and Fax Machine. No matter what your document creation or management needs, this has you covered. Perfect for space constrained homes and offices, it squeezes in at the smallest in its class, yet that doesn't mean it sacrifices on quality. It offers high-resolution, high-speed, and a 30-page document feeder so that you can leave large scanning and copying jobs unattended. Best of all, the large, 2.5" LCD screen makes all these powerful features easy to access and use.
Specifications
Compact design that doesn't compromise.
Out of the box connectivity for wired and wireless devices.
Print Speed: 9 ISO PPM - Black, 4.7 ISO PPM - Color.
---
| | |
| --- | --- |
| 5 | Lexmark Pro715 All in One Wireless Inkjet |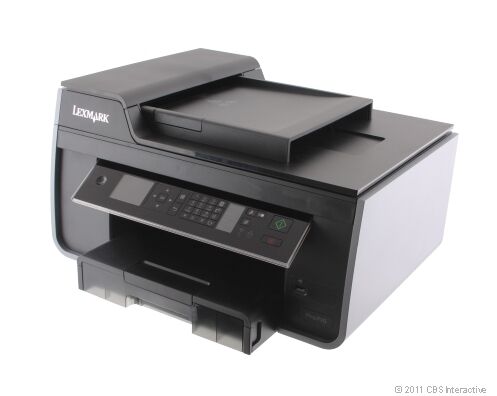 The name says it all. The Lexmark Pro715 All In One Wireless Inkjet really is a pro when it comes to your printing and document management needs. It prints, scans, and copies with the best of them, but it does much more than that. Among the most unique features are built-in, time saving shortcuts like scan to PDF and scan to network, which are accessed directly from the printer. Additionally, Lexmark understands that not all printing is final so has ink and environment saving options like automatic double-sided printing and ink-reduced draft printing to extend the life of your ink cartridge by a factor of three!
Specifications
Built-in time-saving shortcuts.
High yield draft printing option.
Print Speed: 35 PPM - Black, 30 PPM - Color.
Print Resolution: 2400x1200 - Black, 4800x1200 DPI - Color.
---
| | |
| --- | --- |
| 6 | Canon PIXMA MG8220 All-In-One Inkjet Printer |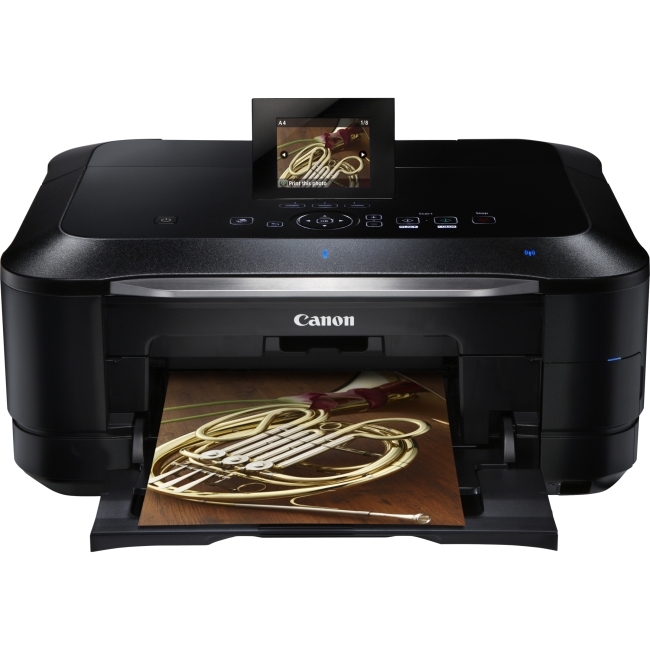 If ever there were a printer that was truly built from the ground up for professional-quality photograph printing, the Canon PIXMA MG8220 would surely be a strong contender. For starters, this model features extremely high color printing resolution, as well as support for a wide variety of professional-level photography paper styles, including matte, glossy, and semi-gloss paper. Even more, it features a high-resolution LCD screen so that you can see what your photo looks like before it prints and has a built-in film adapter unit for the scanning of 35mm film slides.
Specifications
High speed connectivity via USB 2.0 or wireless LAN.
Built in Film Adapter Unit for scanning 35mm film.
Print Speed: 12.5 IPM - Black, 9.3 IPM - Color.
Print Resolution: 600X900 - Black, 9600x2400 DPI - Color.
---
| | |
| --- | --- |
| 7 | HP Deskjet 3512 Multifunction Printer/Copier/Scanner |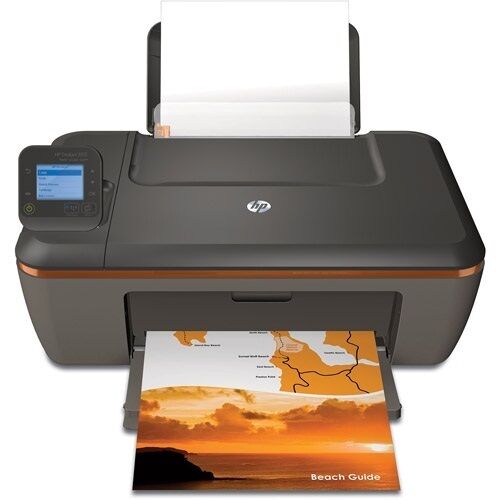 The HP Deskjet 3512 Multifunction Printer/Copier/Scanner gives you everything you need for your home or office in one convenient package. In addition to high-speed, high-resolution printing, it also provides quality scanning and photocopying. Manage all your document needs from one convenient place. It also supports printing from multiple computers with a built in wireless LAN connection so you don't get any cords cluttering up your workspace.
Specifications
Built in wireless LAN for ease of printing.
Compatible with Windows XP and up, Mac OS X.
Print Speed: 20 PPM - Black, 16 PPM - Color.
Print Resolution: 600 DPI - Black, 4800x1200 DPI - Color.
---
Everything You Need to Know about Printers
Like any other item in the technology field, there is a lot to know about printers that most people don't encounter on a day-to-day basis. When you start shopping around for a printer, you need to figure out several things fast.
First of all, you need to learn the jargon. The two most important features of a printer are the printing speed, measured in pages per minutes or PPM and the resolution, measured in dots per square inch or DPI. The term "Pages per minute" is self explanatory enough since it refers to the number of pages that a printer can put out in one minute. This number is typically a bit higher for black and white printing than it is for color printing. Resolution is a bit more esoteric as it refers, essentially, to the amount of individual dots of ink on a given piece of the page with the more dots to make the picture look clearer so fewer dots start making it look blurry. In either case, a higher number is better.
Next, you need to learn the types of printers. For the most part, there are inkjet printers and laser printers, which differ in how they deliver the ink onto the page. Inkjet printers, as the name implies, squirt ink onto the page with a tiny jet. Laser printers, on the other hand, deliver ink via a heated roller. The type that is right for you depends on your needs; Inkjets are typically preferred for the home because they can print color in higher quality and require less upfront investment. Laser printers are more expensive, but print very quickly and at a lower cost-per-page. They are typically used in office environments where users need high volume and speed.
To complicate things slightly, there are only printers which can only print and so-called multi-function printers, which can print in addition to scanning, copying, and sometimes faxing. Multi-function printers are typically more expensive, but are also more valuable if used correctly. If you are considering purchasing a multi-function printer, be sure to check out the eBay guide on how to make the most of a multi-function printer.
Common Printer Accessories
There are a number of accessories that you need to go along with your new printer. When purchasing a printer, make sure to include the value of these accessories along with it as often they are more valuable than the printer itself.
As your printer starts to age, you want to make sure to keep it in good working order. The most common change you'll have to make is to replace your
ink cartridges
as they run out. It is essential that you know how to
replace the ink cartridges
correctly to avoid damaging your printer. Over longer time periods, you also have to change the ribbon as it wears out. Additionally, if you do a lot of specialty printing, you want to look into some
high-quality photo paper
.
Accompanying Software
Depending on what type of use you envision for your printer, you need some software to go with it to make it a bit more effective. If you're looking to upgrade your home office, then you'll probably need some
productivity software
to streamline your document creation and management. If, on the other hand, you're looking for a home printer, then some
quality photo editing software
helps you get the most out of a photo printer.
However, no matter what type of software you're buying, it can be a confusing and unfamiliar experience. Make sure that you take a look at our guide on
buying new software
to ensure that you make the best decision possible.
Buying Printers on eBay
As the price of home printing solutions continues to improve, there is no real reason not to have a quality home office complete with a high-quality printer. Whatever printing needs you have,
eBay
is the place to find what you're looking for. Buying a new printer can be a research-intensive and difficult process. Making the right choice means really sitting down and deciding what your needs are and then working from there. When
choosing a printer
, it is important to take several different factors into consideration from the type of items you will be printing to the speed you need them printed in, and the quantity.
Conclusion
Although email and other forms of electronic document transmission are becoming more and more commonly accepted, there are still times when you need a hard copy of a document. Whether you need an official document printed out or you want to frame some photographs as a present, you need a printer. And with the ever-increasing quality and ever-decreasing prices, there's no real reason not to have a printer in your home or office.
eBay
has fantastic deals and a great selection on printers to match every shopper's budget.