Antivirus software protects your computer from viruses and other types of malware while you are surfing the Web. Whether you just bought a
new computer
and want to make sure that it is protected, or you're worried about all the talk of computer viruses in the news and want to make sure that your protection is up to date, there is no shortage of reasons why you should always keep your
antivirus protection
up to date. As the old saying goes, an ounce of prevention is worth a pound of cure.
| | |
| --- | --- |
| 1 | Norton Internet Security 2013 |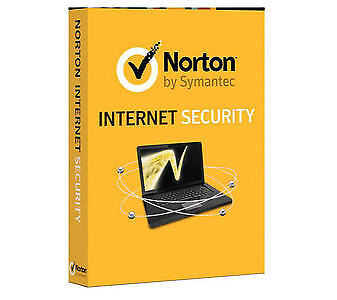 Norton Internet Security 2013 is a comprehensive package that will provide peace of mind for any PC user. Norton advertises its patented system for protecting users from a wide variety of attacks over the Internet. The behavioral threat protection system monitors your computer in real-time to detect fraudulent usage by looking at common sequences of actions, and alerting you if these sequences are broken. Moreover, it features a comprehensive system to store and protect passwords, often one of the weakest points of Internet security regimes. The latest version of Norton Internet Security even blocks phishing attacks by blocking fraudulent Web sites that attempt to steal your passwords and other private information.
Specifications
* Behavioral threat protection system that constantly monitors your PC for suspicious behavior
* Cloud-based controls for remote maintenance and management
* Comprehensive Internet password management system
---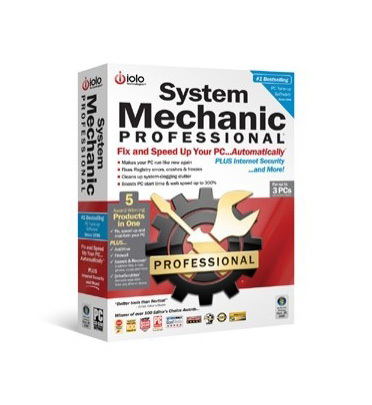 System Mechanic Pro,, from quality security-software purveyor iolo®, takes a more comprehensive approach to security than many similar pieces of software by providing a suite of features that combine to keep your PC running like a new machine. Not only does System Mechanic Pro protect your computer from contracting viruses and other infections, it also adds a host of other features such as data backup and recovery, and secure permanent file deletion.
Specifications
* Capabilities for military-grade permanent file deletion
* Automatic updates from iolo Labs
* Advanced data-recovery features
---
| | |
| --- | --- |
| 3 | Kaspersky Internet Security 2013 |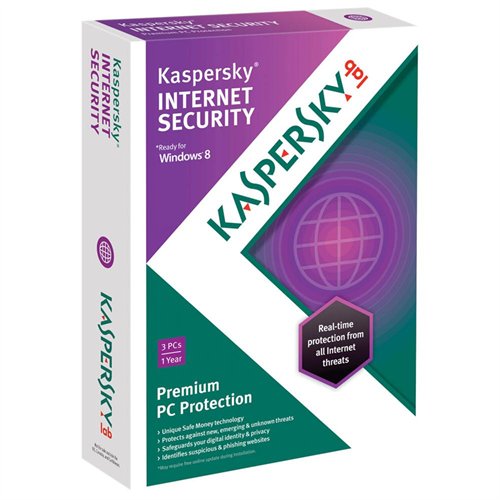 Kaspersky Internet Security 2013 provides a host of smart features for the modern Internet user. The award-winning Kaspersky has been optimized for each operating system, which means that your data is always going to be secure and protected. As Internet users more frequently transmit sensitive personal and financial data over smartphones and tablets, such protection is increasingly important. Stay ahead of the game with this excellent piece of software from Kaspersky.
Specifications
* Available for up to 5 devices, including desktops, laptops, tablets, and smartphones
* Real-time threat protection
* Anti-theft protection system for smartphones
---
| | |
| --- | --- |
| 4 | AVG AntiVirus with PC TuneUp |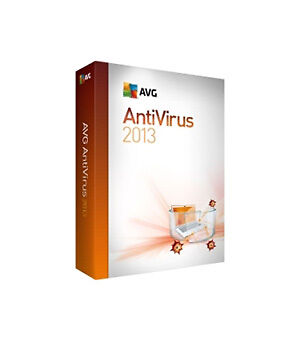 If you regularly transmit or store sensitive personal information on your laptop or smartphone, or are an avid user of social networking, then AVG AntiVirus with PC TuneUp is the perfect antivirus software program for you. This state-of-the-art protection program features advanced proactive protection capabilities, which prevent viruses from entering your computer in the first place. It checks all your files for threats before you open them, and scans your social networking feeds for suspicious looking links and downloads. As an added bonus, it comes with six months of LoJack, a sophisticated computer tracking system that you can activate in case your laptop is stolen.
Specifications
* Sophisticated proactive virus-detection capabilities
* In-browser security management
* Includes 6-month license for Computrace LoJack..
---
| | |
| --- | --- |
| 5 | Trend Micro Titanium Maximum Security Premium 2013 |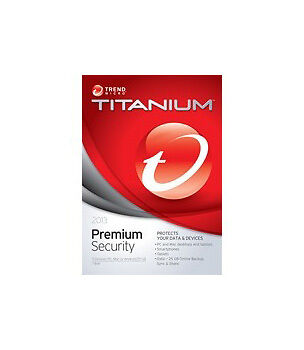 The latest version of Trend Micro Titanium Maximum Security Premium provides a professional level of protection at a price point for the casual user. This powerful antivirus program from Trend Micro provides an incredible set of features to help make your Internet browsing experience safer and more secure, while securing your most sensitive data. The program will run on a wide variety of operating systems, and one copy of the software will protect up to five devices, so that you can rest soundly knowing that your laptops, tablets, and phones are all protected from threats. The Trend Micro Titanium also provides security for social networking, and will scan your social feeds to look for suspicious links and downloads.
Specifications
* Works on multiple operating systems, including Windows, Mac OS, and Android
* Social networking security scans popular social networking and alerts you to suspicious links
* Provides 25 GB of secure online storage
* Proprietary Secure Erase File Shredder allows you to permanently delete sensitive files
* Protect up to 5 devices, including computers, tablets, and phones
---
| | |
| --- | --- |
| 6 | Bitdefender Sphere 2013 Total Internet Security |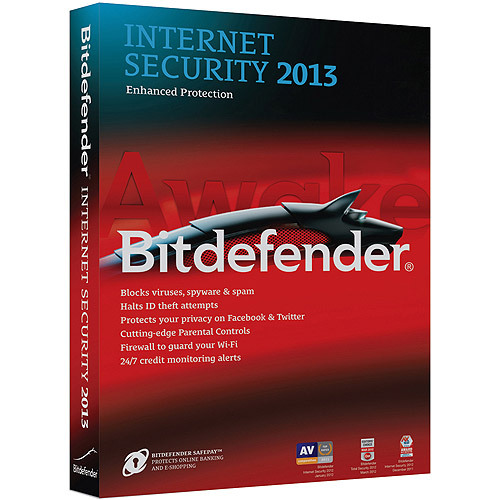 Bitdefender Sphere 2013 Total Internet Security provides everything you need for Internet security in one comprehensive package. Like many other leading Internet security options, Bitdefender provides the best in proactive virus protection, alerting you to suspicious files that you encounter while surfing the Web , reading your email, or checking your social networking feeds. In addition, it provides a number of a features to help protect your family, such as an options to block inappropriate content or to limit the amount of time that users can spend connected to the Internet .
Specifications
* Real-time protection from viruses and other malware
* Comprehensive family-security features
* Includes advanced anti-spyware features
---
| | |
| --- | --- |
| 7 | McAfee Total Protection 2013 |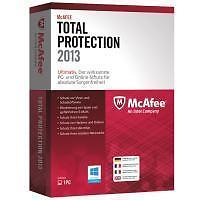 McAfee has been a household name in the antivirus and PC security industry for years, and with McAfee Total Protection 2013 they yet again deliver a solid product that lives up to the brand. McAfee delivers a product that offers professional-grade security for the whole family in a package that is packed full of family-security features. Parental controls let you manage the content that your children can view on the Internet and can then generate reports to let you see exactly what they have been up to on your computer. Moreover, it scans all Web sites and social networks in real-time so that you can see if a link is safe before you click it.
Specifications
* High-efficiency virus scanner keeps your PC safe without compromising battery life or performance
* Family-security features let you block inappropriate content from reaching young children
* Build custom reports to see what your kids have been up to on the computer
---
Additional Information
There are certain ways in which antivirus software is slightly different from other types of software. For one, the price listed is typically a one-year subscription price, rather than a purchase price. The reason for this is that antivirus software is not useful unless it is continually tweaked and updated to account for new viruses and malware.
As antivirus software is more of a subscription service, you will also want to look for the number of devices that are valid on the license. Some programs are only available for one PC, while others will work on two, five, or sometimes even an unlimited number of smartphones, tablets, and laptops. Ensure that you take note of this number when comparing software. With just a little research you can be sure to
find the right security software for your needs
.
Additional Security Software
Although a quality piece of antivirus software like the ones featured above will go a long way toward protecting your computer from viruses, there are additional steps that you can take to protect your computer even further.
For protection from spyware and malware, programs designed to track what you are doing online, you may want to consider investing in a suite of
anti-spyware software
. Or to get your PC running like new again following trouble with viruses, you might want to look into
pc tune-up software
.
No matter what type of software you're buying, you'll have to make decisions about a wide variety of technical specifications. Take a quick look at the guide on
buying new software
to help you make the best decision in what can often be a somewhat confusing process.
Buying Antivirus Software on eBay
With computer viruses becoming more and more prevalent every day, there is never a wrong time to make sure that your data is adequately protected. Whatever your antivirus software needs,
eBay
is the perfect place to find what you are looking for. Just head to the "Software" section and then to "Antivirus and Security." You can choose a brand, among other options, on the side of the page. This makes finding the right item very easy.
Conclusion
As more and more of the world gets online, and as more people store ever-increasing amounts of their personal data on their computers and on the Internet, computer security is becoming more important than ever before. Fortunately, a simple piece of antivirus software will go a long way toward ensuring that your data is safe and protected.