Spyware, and its close relative adware, are malicious types of software that secretly load themselves onto unprotected computers through websites, email attachments, and file downloads. Once installed on a computer, they play all kinds of nasty tricks, including but not limited to website request redirects, unauthorized data collection, and popup ads. Adware tends to be more annoying than downright harmful, but spyware can legitimately compromise your most valued data. In any case, all types of malware, as the files are collectively known, will severely damage you browsing experience while slowing your computer to a crawl.
The two most effective methods for eliminating spyware from your computer are dedicated spyware scanning programs, which are constantly on the lookout for compromised files on your system, and full-featured
anti-virus programs
, also dealing with spyware. Although there is considerable overlap between these types of programs, it is important to note that not all anti-virus programs will protect you from spyware, nor will anti-spyware programs necessarily protect you from viruses. There are many reasons
why you should invest in security software
; the trick is finding the right software for your needs.
| | |
| --- | --- |
| 1 | eMonster Internet Security Software Pack |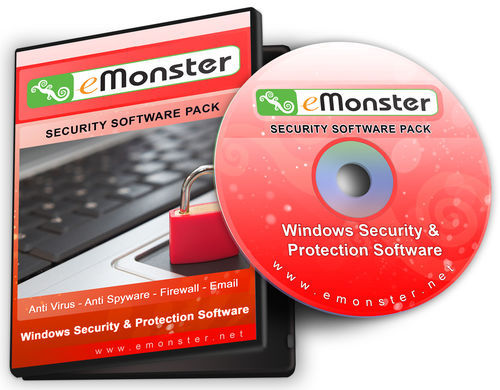 The eMonster Internet Security Software Pack is a compact little program to keep you safe from a wide variety of internet threats. In addition to blocking viruses and spyware, it will also keep you safe from malicious programs like Trojans and keyloggers and even gives you the ability to block adult or inappropriate content in order to protect your family and loved ones.
Specifications
Family security with filters for inappropriate content
Automatic updates for life
State-of-the-art spam blocker
---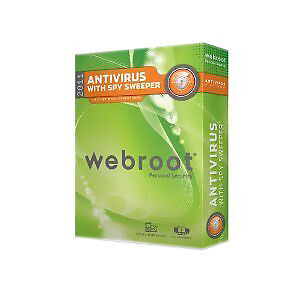 Although AntiVirus and AntiSpy is a bit of a newcomer in the PC security field, this program promises to more than make up for that with the extra features it has packed into the latest edition. This program offers protection from all variety of online threats including spyware, malware, viruses, Trojans, and spam. Additionally, it allows the user to block inappropriate content. On top of this, it provides online support and automatic updating to stay on top of the newest threats.
Specifications
Compatible with XP and up
Real-time proactive virus scanning
Automatically scans all emails and downloaded files
---
| | |
| --- | --- |
| 3 | Computer Associates eTrust Pest Patrol |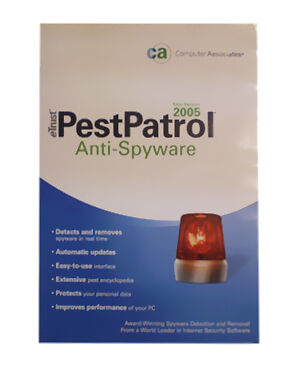 Pest Patrol is a serious piece of software at an entry-level price. At a fraction of the cost of more heavily featured antivirus programs, pest patrol still manages to pack in everything that you need to effectively manage spyware. Pest Patrol scans your computer for a wide variety of adware and spyware, and will safeguard your computer by constantly updating itself with new research from the spyware research group. This software will keep your computer running clean and fast.
Specifications
Advanced scheduling features allow you to do full computer scans during off-peak hours
Automatic updates keep pest patrol up-to-date on the newest pieces of Spyware, to track down and eliminate
Keeps your computer free of Sypware, Malware, and a wide range of other non-virus threats
---
| | |
| --- | --- |
| 4 | Symantec Norton Anti-Virus with Anti-Spyware 2012 |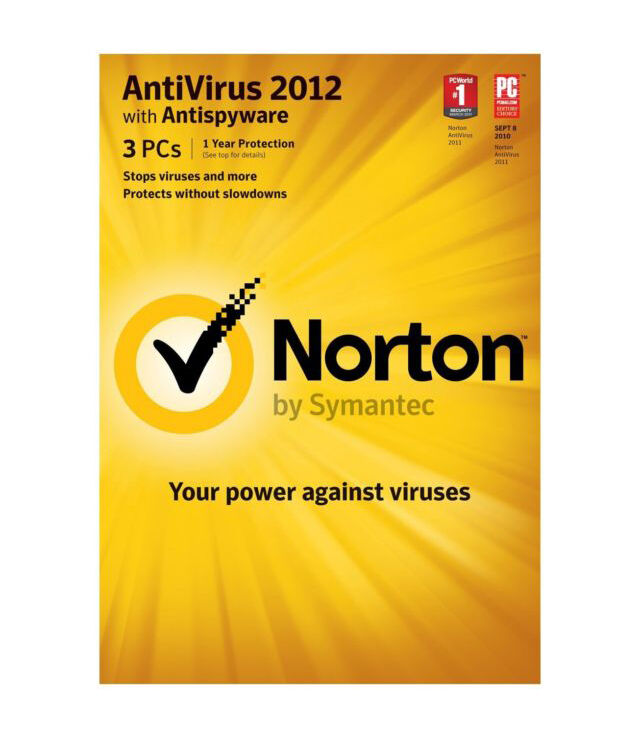 Symantec Norton Anti-Virus with Anti-Spyware 2012 is a quality anti-spyware program from a name that you can really trust. Currently ranked number one in the security software field, Norton provides a range of quality security features that will preserve your data and the data of your loved ones, safe from prying eyes. In addition to protecting users from viruses and spyware, Norton also scans social networks in real-time to provide an additional layer of protection. Best of all, this software has been engineered to make minimal demands on your processing power so you'll be able to keep your PC safe without slowing it down.
Specifications
Live 24/7 proactive threat monitoring
One-click installation takes less than one minute
Continually scans existing files as well as all potential links and downloads in order to provide maximum security
---
| | |
| --- | --- |
| 5 | Lavasoft: Ad-Aware Plus |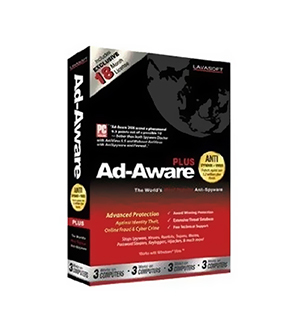 Although it hasn't been updated as much recently, Ad-Aware Plus from Lavasoft is generally considered to be the industry standard in identifying and eliminating spyware, malware, and all other types of threats that your computer might pick up while browsing the Internet. A feature-light version is available free of charge on Lavasoft's website, but it pales in comparison to the full-featured version. Ad-aware excels at tracking down and eliminating both adware that is already installed on your computer and at preventing you from picking up more while browsing the Internet.
Specifications
Compatible with all versions of Windows from 2000 on but not yet available for Mac OS or mobile operating systems
Advanced Internet browser privacy capabilities—lets you control where you leave tracks while surfing the web
Family security controls prevent your children from accessing unwanted content on the Internet
---
| | |
| --- | --- |
| 6 | Computer Associates Anti-Virus Plus Anti-Spyware |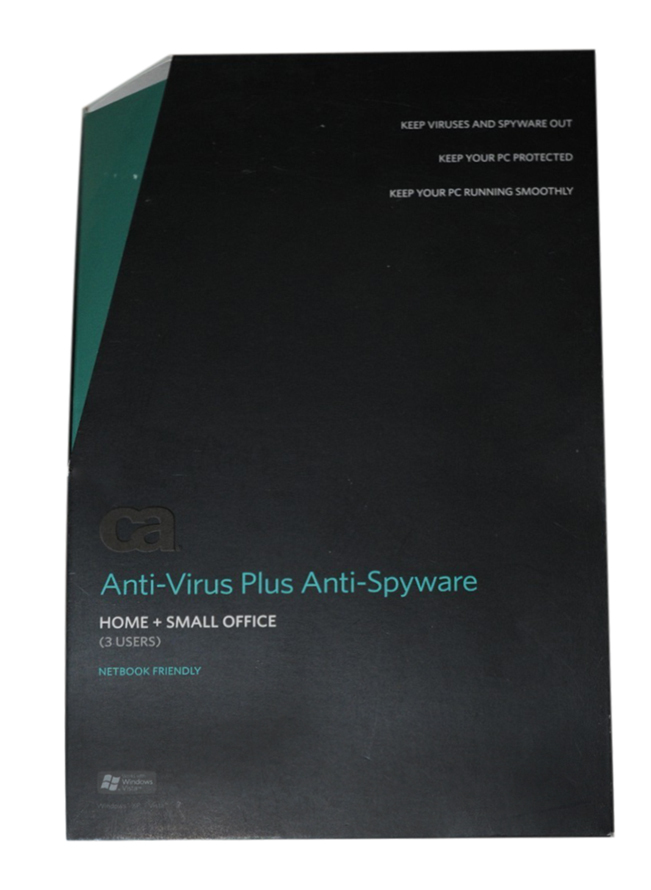 Computer Associates Anti-Virus Plus Anti-Spyware provides you with everything you need to keep your Internet browsing experience free of all types of harmful programs. Not only will it protect you from malicious viruses that can invade your computer, modify or delete your files and steal your data, but it will also protect you from even more malicious spyware—the clandestine programs which can force you to endure random webpage switching and unauthorized data collection.
Specifications
Real-time protection from both viruses and spyware
Engineered for minimal use of system resources, keeping your computer running smoothly
Automatic updates retain your continued protection
---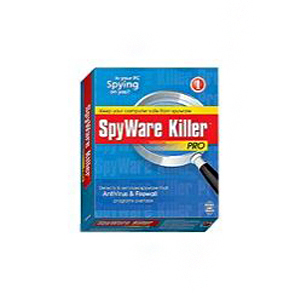 Spyware Killer Pro is a lightweight, dedicated, anti-spyware program. Additionally, it is bundled with the IC Spyware Anti Phishing Suite, guaranteeing your safety from phishing attacks, one of the most dangerous types of computer fraud attacks. Spyware Killer Pro also comes with a host of extra features designed to make your computer run faster and generally improve your Internet browsing experience. It will help you delete unwanted files and manage which files automatically open when you start your computer. In terms of Internet security, it blocks the download of known threats, while hiding your computer address from malicious sites. All in all, it packs a lot of serious security features into one program.
Specifications
Dedicated anti-spyware program
Comes with extra features to improve computer performance
Constant updates to stay on top of evolving threats
Bundled with anti-phishing software
---
Additional Security and Performance Software
Protecting your computer from Spyware and Malware is an excellent first step to securing your personal data; however, it is important to recognize that in many cases, it is only a first step.
For most users, computer viruses and worms are an even more significant threat than spyware. While spyware will definitely make your Internet surfing less pleasant, viruses may actually delete your data or compromise your personal security. For these reasons, it is also a good idea to keep your computer up-to-date with the latest
anti-virus software
.
On the other hand, if your computer is fully protected from viruses and spyware, but still seems to be running slowly, you might simply be in need of some
PC tune-up software
. Over time, computers tend to collect unneeded file fragments and particles which, as they accumulate, can seriously start to slow down the processor. A quick tune-up should get it up and running like new.
Whether you're looking at antivirus software, tune-up software, or some other type of software altogether, there are always a few best practices you should follow when you're looking to buy a computer program over the Internet. Learn everything you can about
buying new software
for your computer to ensure that you are making the best decision possible.
Buying Antispyware Software on eBay
With the reality of spyware constantly hanging over our Internet browsers, there is no reason not to be fully protected every time you venture online. Whatever your antispyware software needs,
eBay
is the perfect place to find what you need. Remember that there is a lot of overlap in the field of PC security, so take some time to browse before you commit to anything. To see everything that eBay has to offer, look through the "Anti-Virus and Security" section of
Computer Software
. Try and narrow your search by using keywords, not only for the specific type of security you want but for other features that are important to you. Look through all of the options, and read the product descriptions to help you determine whether or not it will be a good fit for your computer.
Conclusion
It's an unfortunate reality of the Internet that we need to take security so seriously. But just as you wouldn't leave an unlocked car in the middle of a city street, neither is it safe to use an unprotected computer to browse the Web. Even if you take precautions and only visit the most trustworthy sites, the simple reality is that your computer will quickly start to accumulate spyware and adware which, at best, will diminish your Internet browsing, and at worst, could do much, much more.