Whether you are a businessperson, a student, or simply someone who often needs a way to share documents, movies, and music with friends, it is likely you are going to need a
USB flash drive
to transport and transfer all your most important files. These drives are relatively easy to purchase; however, those who want or need superior protection for their files will want more than the standard USB flash drive is capable of offering them.
A large number of USB flash drives now come with waterproof protection. That means that even if you are caught in the biggest storm of the year with your USB flash drive in your pocket, you can rest easy knowing that your files will still be safe and uncorrupted when it is time to transfer them onto a computer. It is no surprise that
waterproof flash drives
are among the most sought-after flash drives on the market, and more of them are being produced every year; however, some do stand out in the crowd. Any of them would be a great buy for any individual searching for a flash drive.
| | |
| --- | --- |
| 1 | Orcia Waterproof 4GB USB Flash Drive Keychain |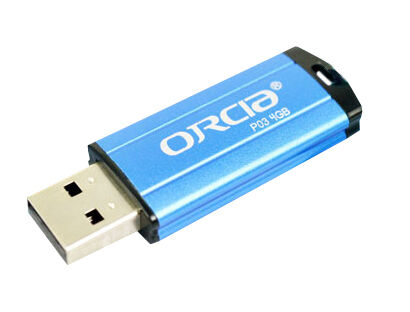 Users on the go who do not need a lot of data storage on their USB flash drive will love this Orcia waterproof USB flash drive. It offers a superior amount of protection in a small package that is built to be tough enough to withstand everyday wear and tear, including a little bit of moisture every now and then. It comes with a lanyard attached, so you can easily hook it onto your keychain, your laptop bag, or anywhere else you need to keep it to ensure that you always have a flash drive on hand. In addition to waterproofing, the body of this Orcia flash drive will also protect it from vibration and electromagnetic interference, so you can be sure your files are safe.
---
| | |
| --- | --- |
| 2 | Verbatim 32GB TUFF-'N'-TINY USB Flash Drive |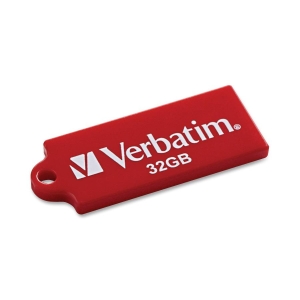 The Verbatim Tuff 'n' Tiny lives up to its name, providing users with a small package that can protect the sensitive information inside from big damage. That is important, as this USB flash drive offers up to 32GB of storage space, more than enough to store all the files you need, in addition to most of your music and movie collection. Though the biggest draw of this flash drive is its waterproofing protection, it will also protect data from dust and regular wear and tear. For a little extra protection against not-so-natural disasters, the Verbatim Tuff 'n' Tiny also offers password protection, so nobody will be able to access your files unless they are meant to.
---
| | |
| --- | --- |
| 3 | Patriot FLEX 32GB USB 2.0 Flash Drive |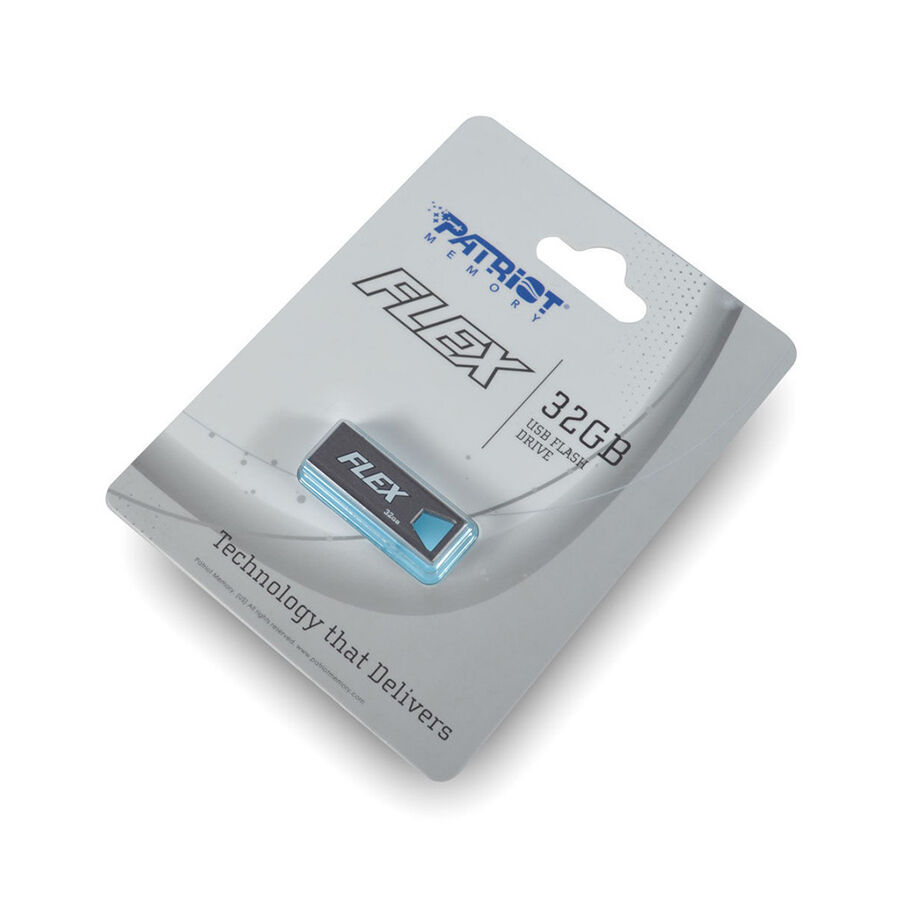 The Patriot FLEX offers 32GB worth of storage space and a lot of protection for your sensitive data. Another extremely tough flash drive in a surprisingly small package, this item measures under 1.5 inches long, yet it is still able to withstand water damage as well as potential damage from static discharge. This is possible due to its COB (chip-on-board) design, indicating that all of the electrical components of this device are totally encapsulated and protected from potential damage. It requires no additional setup and functions as a completely plug-and-play device, making it simple to use. Those interested in the Patriot FLEX but who need more (or less) than the 32GB this drive offers will be pleased to know that a number of other storage capacities are offered with this device.
---
| | |
| --- | --- |
| 4 | LaCie PetiteKey 32GB Flash Drive |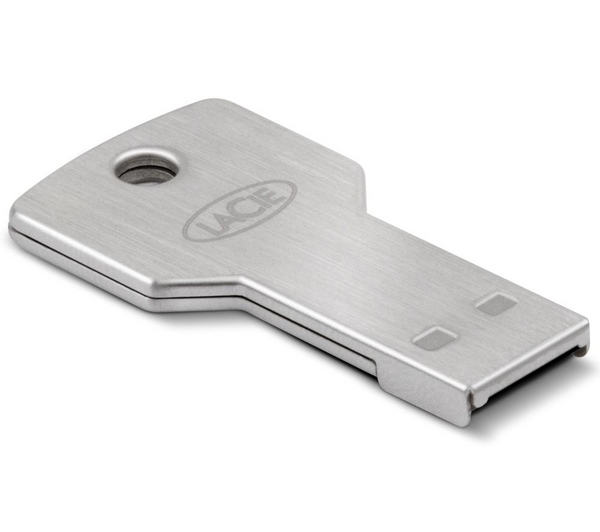 For something a little bit more advanced that still offers powerful protection for your files, the LaCie PetiteKey is a great choice. Not only is it able to attach to your keychain, it is made to fit there, with a stainless steel design that means it is protected from water up to a depth of 100 meters as well as everyday wear and tear. The inconspicuous key design will also help it blend in and keep potential data thieves from attempting to access your information. The 32GB of storage space will hold all your most important data, while the impressive 480Mb/s transfer rate means you will not be stuck waiting at the computer waiting for your files to read and write.
---
| | |
| --- | --- |
| 5 | ADATA USB 3.0 32GB Flash Drive |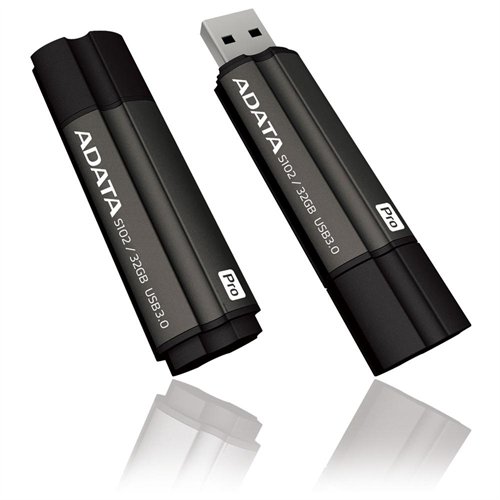 Everything about this ADATA USB 3.0 flash drive is engineered to protect it from the elements. It is made to military grade standards, with a rubberized casing that will completely prevent it from being damaged by water when the cap is sealed. You never have to worry about losing your cap either, as the tail end of the drive includes a slot for you to store it when the ADATA flash drive is in use. It will absorb static shock and impact, and when you are ready to transfer your files, it will do so lightning-fast, utilizing USB 3.0 technology to read files at 100Mb/s and to write them at 50 Mb/s, up to three times faster than is possible with USB 2.0 technology.
---
| | |
| --- | --- |
| 6 | Centon 64GB DataStick Waterproof USB 2.0 Flash Drive |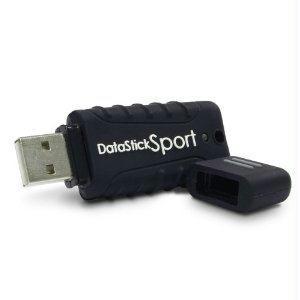 For an optimal amount of storage space paired with the optimal amount of protection, it would be hard to do better than the Centon 64GB DataStick. It can hold everything from your complete music collection to all the files from your computer, along with a movie or two for good measure. The hard rubberized casing will work overtime to protect all these important files from potential damage, and it can protect your items whether you drop the flash drive in a puddle or take it with you into the rain. In addition to that, the hard casing will also protect the flash drive from any impacts, static charges, or any other rough and tumble activity that might arise.
---
Other Media Storage Devices
While a waterproof USB flash drive is a great way to ensure that your sensitive information is not lost due to water damage, it is still not the best method of backup for your important documents and information. There are a multitude of media storage devices available, and having a variety of them on hand for different media needs can ensure that you will never be lost without something important, whether it is a treasured family photograph or your favorite video game.
| Item | Description |
| --- | --- |
| | The external hard drive that you choose will essentially function as the backup of all your main computer files. Choose one that is a little bit on the larger size to ensure that even if the information on your flash drive or computer is lost, you will always be able to recover and restore that information. |
| | Your flash drive is capable of transferring vast quantities of information, but it is still not able to connect to most digital cameras and photo frames. An SD card is necessary for handling these types of files. Be sure to pick up one with a large storage capacity so you will never be without room for these important images. |
| | While most people think that blank media storage devices are obsolete in today's world, it can still be a good idea to have them on hand for extra backup in case of an emergency, or simply in case you want to share a favorite song, video, or document with a friend and do not have a spare flash drive available. |
Buying Waterproof USB Flash Drives on eBay
If you are looking to
buy a flash drive
on eBay and have decided waterproofing is one of the most important features you need, it can be tempting to buy the first item that turns up in your search. However, it would be prudent to research your options and read the descriptions thoroughly, as not all types of waterproof USB flash drives are the same.Waterproof devices with the same
amount of storage space
may have very varied levels of waterproofing, depending on how they are built.
Different designs of waterproof USB flash drives offer different amounts of protection. The most basic items will have just enough protection to protect against accidental spills, but may not be able to withstand being submerged or soaked. While they are a good option for many buyers, and are the most affordable of the waterproof USB flash drive options, they may not offer enough protection for some people or very valuable data.
Keep in mind the way you will use the device to determine your waterproofing needs. Will you be walking on a busy street or across a college campus in the rain? Do you live in a rainy community? Will you be boating or rafting? Do you live in an area with the potential for flooding? All of these factors should be taken into consideration as you set out to make your purchase.
Conclusion
A waterproof USB flash drive is an incredibly helpful tool in your tech arsenal. It will allow you to quickly and easily transport all your most important documents without worry that they will be subjected to damage along the way. Remember to do a little research in order to figure out what USB flash drive will best suit your needs. It is important to know the
size of USB flash drive you need
, as well as what features you should look for in order to purchase the perfect device.