Over the years, footwear has evolved to include many different types of styles, shapes, and purposes. Sneakers are one of the largest groups of footwear, from being casual and comfortable all the way to highly specific in function. Sneakers generally feature rubber soles, and have a low or high cut. They are made out of leather, suede, or synthetic upper portions. The term "
sneaker
" allegedly gets its name from the fact that the rubber sole allows the user to be rather quiet while walking, enabling the person to "sneak" up on someone as compared to leather soled shoes.
The design of the sneakers changes to fit many different sports. For example, hi-tops are for basketball shoes, and runners prefer lightweight shoes. The casual type of sneaker usually invokes a design from a sport specific shoe, and ties it in with everyday comfort. Most shoes are available through local and online retailers, and also on sites such as
eBay
.
| | |
| --- | --- |
| 1 | Converse Chuck Taylor All Star Core Ox |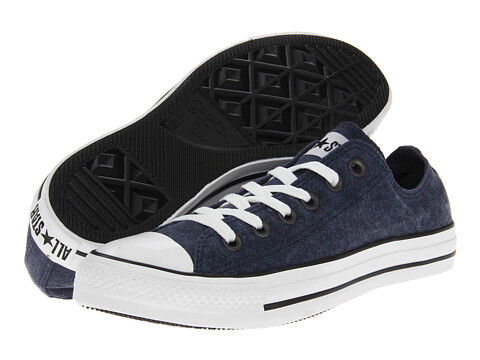 The Converse Chuck Taylor All Star has been around for decades, and has long been a favorite for casual comfort with a classic style. Converse starting making shoes in the early 1900s, and began making Chuck Taylor All Stars in the 1920s. Commonly referred to as "Chucks," these sneakers were an improved version of a standard Converse model. Chuck Taylor was a basketball player and shoe salesman who modified the shoes and as a result had his name put on the ankle patches. Originally only sold as a hi-top shoe, the Chuck Taylor All Stars were given a sister model in the form of an ankle cut shoe. The Oxford, or Ox model, as Converse called it, was as popular and retained most of the design of the original. The All Star Core Ox has a canvas upper with canvas liner and a rubber sole and outsole. With a design that has not changed much over the years, this Converse shoe gets high ratings on top Internet shoe stores and is considered one of the most popular basketball shoes ever.
---
| | |
| --- | --- |
| 2 | Vans Old Skool Core Classic |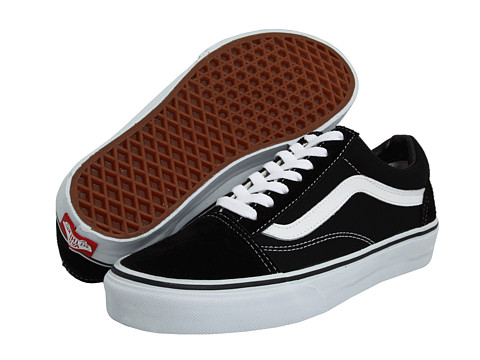 Vans began making shoes in the 1960s. They originally offered basic shoes, consisting of a simple rubber sole with a canvas upper in an ankle cut design. As business began to grow, they also produced rubber lined canvas products as well as waterproof boots for the US military. While not yet a major player in the mainstream, they grew in popularity with southern California's emerging skateboarding scene. These athletes enjoyed the flexibility of the low-cut design, and the sticky rubber sole worked well for gripping their skateboards.
The Vans Old Skool Core Classic is a continuation of the original Vans skateboarding shoe. With a rubber sole, EVA, or ethylene vinyl acetate, footbed, and extra padding on the inner liner, this shoe has all the style of the classic shoe but with comfortable features. The upper material is available in suede or canvas (or a combination of the two), giving the buyer a choice in styles. This sneaker rated well on popular Internet shopping sites.
---
| | |
| --- | --- |
| 3 | Salomon Speedcross 3 Trail Running Shoe |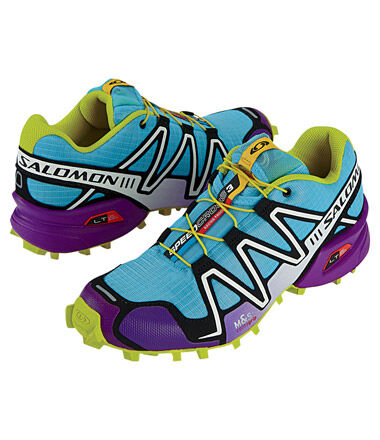 The Salomon Speedcross 3 Trail Running Shoe is a lightweight, high performance, and relatively expensive shoe. The price comes with plenty of features, however, and it is a top choice based on top Internet shopping sites. The sole includes an increased grip on snowy, icy, or muddy terrain. This sneaker also has Salomon's Quicklace feature, which allows the runner to quickly tighten their shoes, and it includes a pouch for the section of laces that are left slack after tightening. The upper is made from mesh and synthetic textile, while the lightweight sole comes from injection molded EVA.
---
| | |
| --- | --- |
| 4 | Merrell Jungle Moc Nubuck Slip-on Shoes |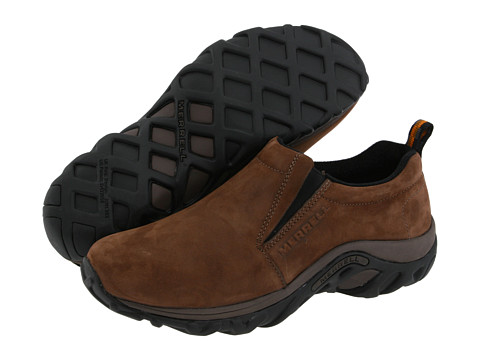 Merrell has made shoes since the early 1980s, with the intentions of making high-quality hiking shoes. Since then, they have expanded to offer more types of footwear, all with an emphasis on hiking or outdoor use performance. Invented in the late 1990s, the Jungle Moc is a slip-on, lightweight and comfortable hiking/trail shoe. By 2009, the company had sold over 10 million pairs of this model.
The Jungle Moc Nubuck Slip-on Shoe has a nubuck suede upper with a compression molded EVA sole. The sole features an aggressive design for enhanced grip in slippery trail conditions, and the suede upper is water resistant and keeps out moisture while hiking. As stated earlier, this model has historically been rather popular and scored well based on consumer reviews on top shoe shopping sites.
---
| | |
| --- | --- |
| 5 | Merrell Men's Barefoot Trail Glove |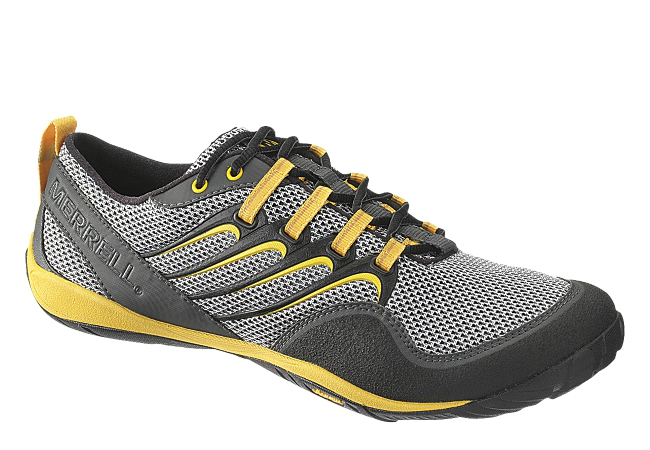 The Barefoot Trail Glove is one of Merrell's lighter sneakers, with a mesh upper and synthetic sole with EVA footbed. The name of this shoe implies a tight fit, which comes from a very low profile design. The Barefoot Trail Glove allows the runner to traverse through trails with enough protection to avoid injury to the foot, but maintaining a minimalist barefoot feel. This model scored well with popular Internet shopping sites.
---
| | |
| --- | --- |
| 6 | Reebok ZigActivate Running Shoe |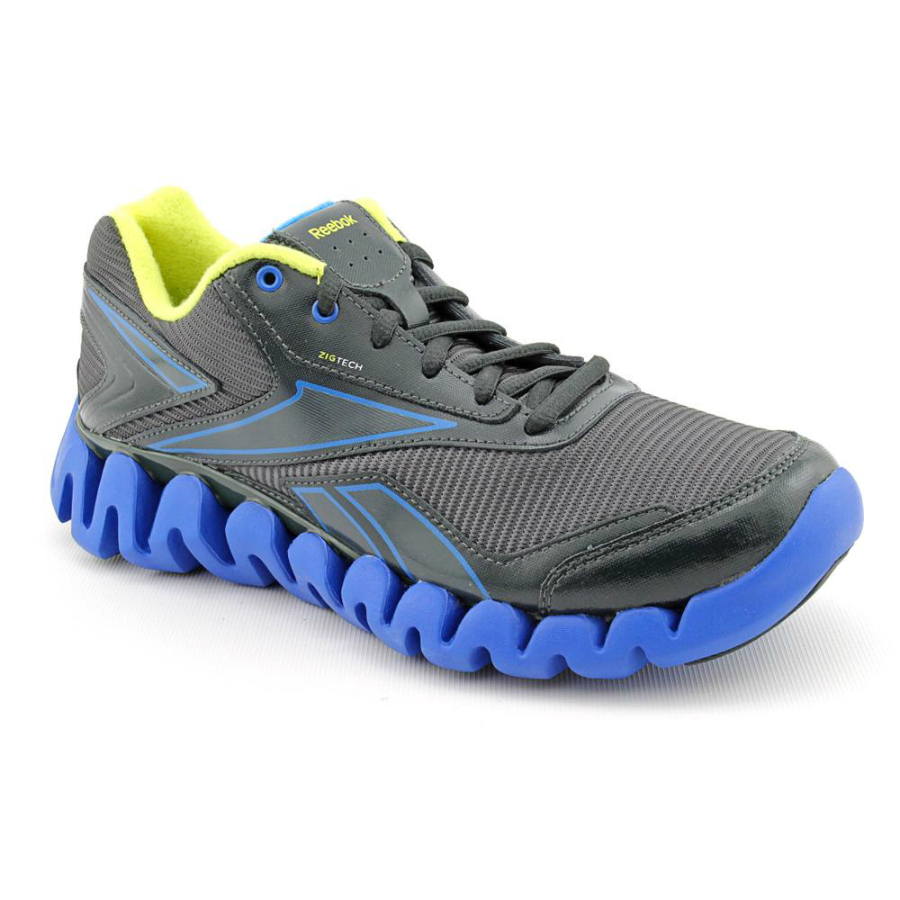 Reebok has participated in the footwear business since the 1950s. Originally based in the UK, it was acquired in the early 2000s by shoemaker Adidas. The ZigActivate Running shoe is one of Reebok's more technical running shoe designs. A breathable textile upper allows cooling for hot feet and a removable sock liner enables the runner to accommodate orthotic inserts. The pattern on the sole is designed with maneuverability in mind, hence the reason for "zig" in ZigActivate. This shoe scored high with consumers on top Internet stores shoe departments.
---
Sneaker Comparison Chart
Using a chart to compare models is a helpful way for buyers to determine if the shoes have what they want. The apparent trend shows an increase in cost for high performance athletic shoes, while the classic designs seem to have lower prices associated with them.
Model

Relative Price

Features

Converse Chuck Taylor All Star Core Ox

$

Classic design

Rubber sole

Canvas upper

Vans Old Skool Core Classic

$

Original skateboarder style

Ankle cut for flexibility

Rubber sole

Suede or canvas upper

Salomon Speedcross 3 Trail Running Shoe

$$

Lightweight

Textile upper

EVA sole with aggressive tread

Quicklace feature with lace storage pouch

Merrell Jungle Moc Nubuck Slip-on Shoes

$

Water resistant nubuck suede upper

Aggressive EVA sole

Ankle cut trail shoe

Merrell Men's Barefoot Trail Glove

$$

Relatively lightweight

Minimalist design

Trail running shoe with limited foot protection

Reebok ZigActivate Running Shoe

$$

Breathable upper

Unique and grippy sole design

Can accommodate orthotic inserts
As with any piece of clothing or outerwear, it is important to make sure the items fit before use. Find out if shoes run large or small before ordering in order to make the right decision for size.
How to Buy Men's Sneakers on eBay
Browsing on
eBay
for shoes offers shoppers a convenient and safe way to find the shoe that they are looking for. A perusal through search results for specific terms, such as sneakers, basketball shoes, etc., is a good way to start. Look for seals that indicate
top rated sellers
because that is an easy way to help ensure the transaction goes through a reputable source. These are sellers that have a good business practice history with eBay and received positive customer feedback. If the listing does not show enough information, the buyer can "
ask a question
" by clicking on the link on the listing. A page on eBay then guides the buyer by determining if the information needed is not already in the listing, and if it is missing, the buyer can proceed with his or her own question.
Conclusion
Men's shoes
come in many different varieties, ranging from very athletic types to very casual styles. Sneakers evolved from the need for a more athletic-oriented shoe. The term "sneakers" are applied to most sports-related shoes, such as basketball or tennis shoes. Some have stayed true to that paradigm, with improved technology and performance for the athlete, while other types have shifted towards a more comfortable role with an athletic appeal. The list of top six men's sneakers contains examples from this range with casual models and high performance running shoes. Most shoes are available through local and online retailers, and on sites such as eBay. eBay provides a broader range of choices while potentially saving time and money while shopping.