Until the 1940s,
walking sticks
and
canes
were a common sight in society. Used as important tools to aid in balance and as fashion statements, canes were symbols of social status, of refinement, and of wealth. Although canes and walking sticks often carry the connotation of being necessary rather than as fashionable and beautiful, their recent appearance in a number of popular movies has piqued the interest of the public. As a result, collectors seek out these canes and walking sticks as collectible items and mementos, and by conducting some research, it is easy to find movie-inspired walking sticks and canes for sale.
For those interested in purchasing them, there are many movie-inspired walking sticks and canes available on the market. Online specialty stores that sell movie props are great sources for the collector, and there are also many movie-inspired walking sticks and canes for sale on
eBay
.
History of Walking Sticks and Canes
For nearly three centuries, canes were an important part of a man's wardrobe. Carried not because of an injury or disability, canes were an ornament and an indication of status and wealth. Typically, a gentleman would have more than one cane. Rustic canes made of a sturdy ash wood were for a leisurely walk, while a formal, unadorned, well-made cane was for the office. A lighter cane, perhaps made of exotic redwood with a tortoise shell handle, was specifically for dinner engagements. In the 17th century, men stopped carrying swords and started carrying canes instead, and this tradition continued until the 1940s, at which time canes began to fall out of fashion.
There are a few distinct types of canes.
Defense canes
were carried as a means by which to conceal a weapon, while shepherds and farmers made and used
folk art canes
. Sailors frequently used whalebone as material made
marine canes
, and automation canes took the form of a bulldog or duck. The mouth of the carved animal could even open to hold the owner's gloves.
Early canes had long brass ferrules to protect the end of the cane from mud and from rough roads, and their handles were often made of ivory and adorned with silver. Canes served as an indication of wealth during the
Victorian age
and during the Industrial Revolution, and men often kept an extensive collection of intricately decorated canes in rotation. The Art Deco period produced some of the
most exquisite canes
, as some of the materials used included
amber
and jade.
White Canes
For centuries, canes and walking sticks served primarily as a tool for travel. In the 1930s, the BBC suggested that the white stick serve as an indication that the person using it was blind. After World War II, the
white cane
became a symbol of blind independence, as people with impaired vision often used a long white cane to identify obstacles and to make motorists aware that they could not see. In addition, soldiers returning from war who lost their sight used longer white canes as a mobility tool. Shortly thereafter, lawmakers introduced laws that granted special protections and right-of-way to blind pedestrians who carried a white cane. Additionally, October 15th is "White Cane Day" in the United States and serves as a day to raise awareness about blind independence.
Movie-Inspired Walking Sticks and Canes
As walking sticks and canes became a more prevalent part of society, so too did they begin to appear in popular movies, quickly becoming items that collectors enjoyed adding to their collections to demonstrate their appreciation for these particular films.
| | |
| --- | --- |
| 1 | The Lord of the Rings Trilogy |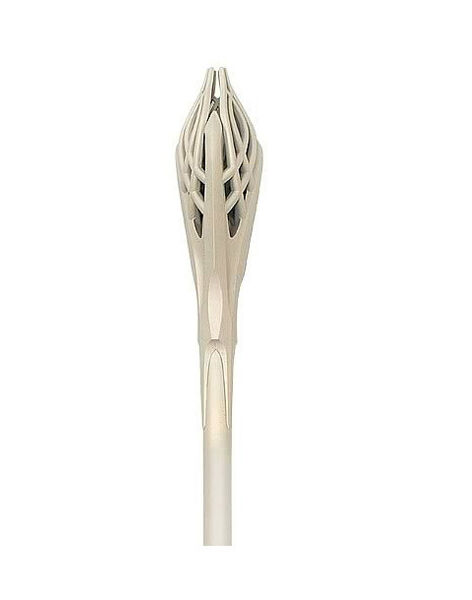 The "Lord of the Rings" novel series by author J.R.R. Tolkien spawned an immensely popular movie trilogy in the early 2000s, in which the popular wizard character known as Gandalf, played by actor Ian McKellen, carries four different staffs throughout director Peter Jackson's trilogy of films. With a walking stick described by the production team as an opening flower, Gandalf the Grey is seen with an intricately designed walking stick and two rough wooden staffs at various times during the films, while the iconic staff that Gandalf wields in "The Fellowship of the Ring" holds a crystal.
---
The gnarled "magic" walking stick used by actress Emma Thompson in her role as Nanny McPhee in the "Nanny McPhee" films is highly sought after by many collectors. Several artists (including Keith Pickering, who made the original cane used in the 2005 movie "Nanny McPhee") produce replicas of this particular style of cane. This full-sized walking stick is unadorned and appears as gnarled wood with a substantial handle and a tapered end.
---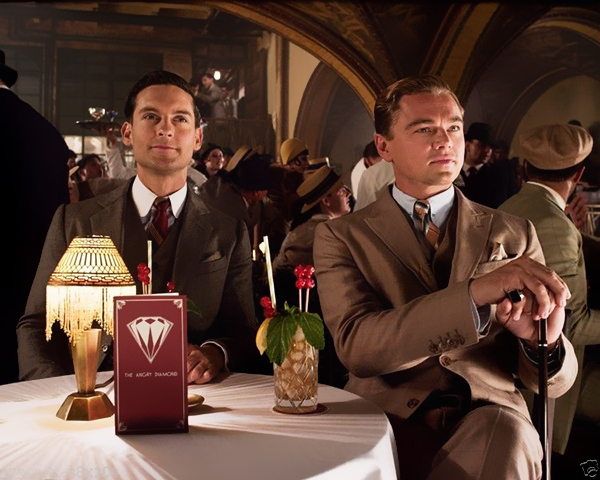 In the 2013 adaptation of F. Scott Fitzgerald's legendary novel, "The Great Gatsby," actor Leonardo DiCaprio carries a cane as Jay Gatsby with panache. Costume designers created many iconic props for "The Great Gatsby," including the silver handle of Gatsby's cane. The cane contains his signature monogram of a daisy, representing the woman he loves and signifying his motivation for acquiring wealth, embedded in the handle. Production designer Catherine Martin carefully researched both the wardrobe and the props used by DiCaprio in the film, and later, she collaborated with Brooks Brothers on a Gatsby-inspired line that also features this famous cane.
---
In the comic book "Daredevil," Matt Murdock lost his sight when he saved an elderly man from a truck's path, as radioactive waste from the truck's load splashed into the character's eyes and caused him to lose his sight. His loss of sight augmented his ability to perceive the world around him, making him a superhero in the process. Adorned with a devil's head, the extendable white cane used by actor Ben Affleck as Matt Murdock in the 2003 film "Daredevil" is highly sought after among the movie's fans. This film adaptation of the popular Marvel Comics series brought the cane that appeared in the comics to the big screen, making this white cane a highly collectable item.
---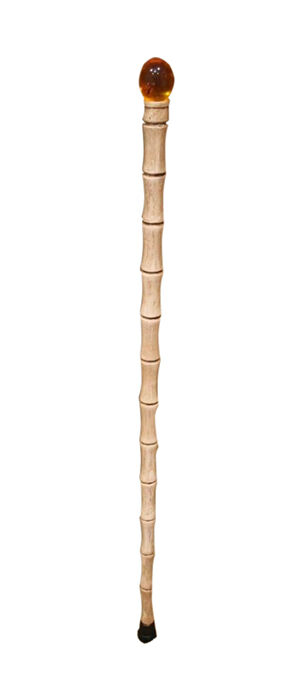 The mosquito amber cane used by "Jurassic Park" character John Hammond (played by actor Richard Attenborough) in the 1993 film mimics a column of dinosaur bones. In addition, the egg-shaped amber piece on top of the cane seems to contain a large mosquito, while the cane itself is nearly 3 feet long and is useable as well as collectable. Quality replicas of this cane used in "Jurassic Park" contain steel reinforcement to add to their sturdiness.
---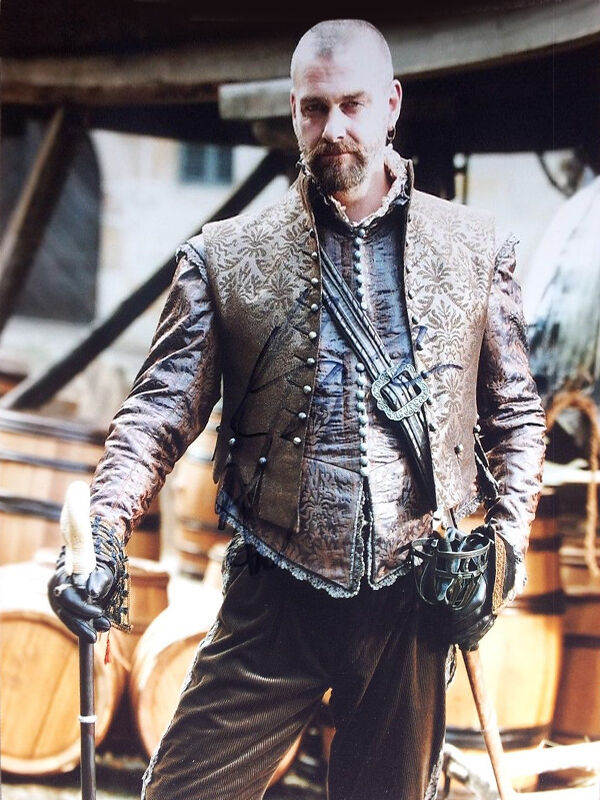 The brown wooden cane used by the character of Porthos in the 2011 film version of "The Three Musketeers" is highly sought after by fans of the movie. Its substantially-sized cream-colored duck-head handle mimics ivory, and the cane is complete with a metal bottom. Additionally, at 45 inches long, this cane is a useable item, as well as serving as a collectable for fans of the movie.
---
How to Buy Movie-inspired Walking Sticks and Canes on eBay
There are many movie-inspired
walking sticks
and
canes
for sale on
eBay
. To find them, you can conduct a simple search by typing a search term into the search box located on every page of the eBay website. If you enjoy browsing while shopping,
eBay Stores
are a great place to see many similar items grouped together in an online retail space. You should also pay special attention to the shipping policies of the eBay Store that you are browsing, particularly since sellers often combine or reduce shipping charges when you purchase more than one item from their store.
Feedback Scores
When reading the listing of a specific item, it is important to note the seller's
feedback score
.
Comments left
by previous customers can give you a good idea about how specific sellers conduct themselves in the eBay marketplace. These clues can also help you to decide whether you want to do business with a particular seller.
Conclusion
A
cane
or
walking stick
can be an important part of an outfit. When used for walking and hiking, the stick or cane should be sturdy enough to provide support to the user. Many canes come from fine woods and have decorative handles in gold, silver, or brass, though canes made from carbon fiber polymers are especially well suited for use because they are incredibly stiff and durable.
Movie-inspired walking sticks and canes are highly collectable and become sought-after items by film enthusiasts all over the world. As the public becomes aware of the cane as a fashion accessory, the popularity of these beautiful statement accessories rises all the more. It is easy to find movie-inspired walking sticks and canes for sale in specialty boutiques and directly from collectors of film props. In addition,
eBay
also has many movie-inspired walking sticks and canes for sale by individual collectors and in
eBay Stores
.