Solid-state drives surpass regular hard disk drives in terms of speed and overall performance. They are often more expensive than standard hard drives, but they also offer a longer lifespan, higher responsiveness, greater reliability, and resistance to damage from impact. One solid state drive manufacturer, Kingston, produces a selection of popular drives that offer buyers a balance between affordability and premium quality. Buyers can find these top
Kingston solid-state drives
in some brick and mortar computer stores as well as online through websites such as eBay and its shopping areas,
eBay Deals
and eBay Stores.
| | |
| --- | --- |
| 1 | Kingston SV300S37A/240G |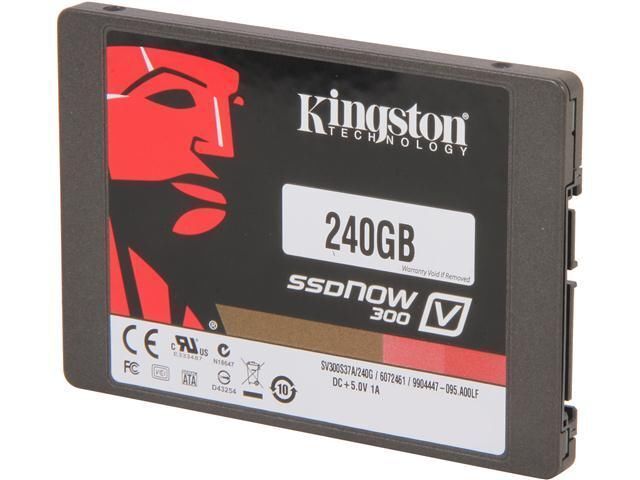 The Kingston SV300S37A, or Kingston Digital SSDNow V300, is a 240 GB solid-state drive for personal desktop computers. As a solid-state device, it lacks any internal moving parts and thus offers natural protection against shock and impact. The drive also dramatically increases the computer's speed, enabling the operating system, the programs, and the applications to complete tasks much more quickly. The drive comes in a 7.0-mm form factor but includes a special adapter that allows it to work in a 9.5-mm system. The Kingston Digital SSDNow V300 supplies fairly high storage capacity for a reasonable price.
---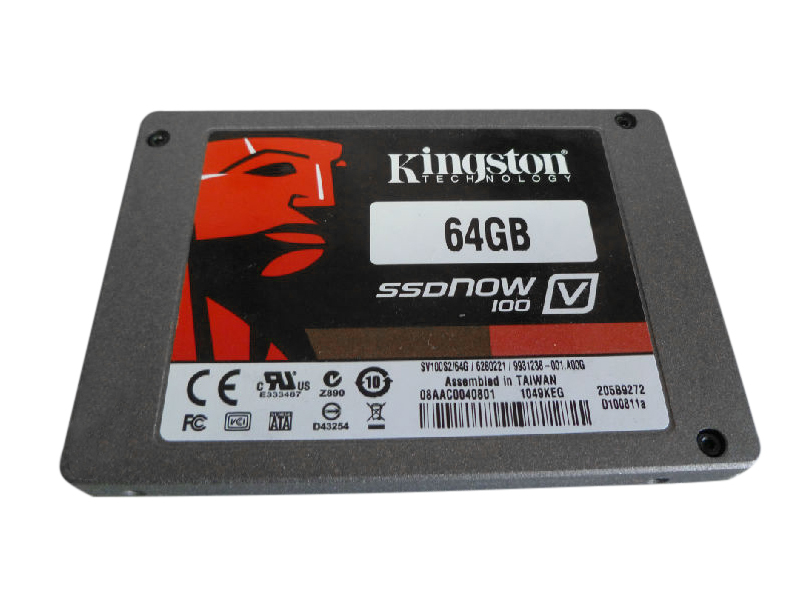 The Kingston SVP180S2/64G includes 64 GB of storage space. The smaller size means a lower price. Compatible with notebooks, netbooks, tablet PCs, and similar devices, the Kingston SSDNow V+ 180 speeds up the machine's performance noticeably from the very first use. Tablet or notebook owners who use their devices for work should find the improvement especially helpful. It reads at a maximum of 230 MBps and writes at speeds of up to 180 MBps.
---
| | |
| --- | --- |
| 3 | Kingston SV300S3N7A/240G |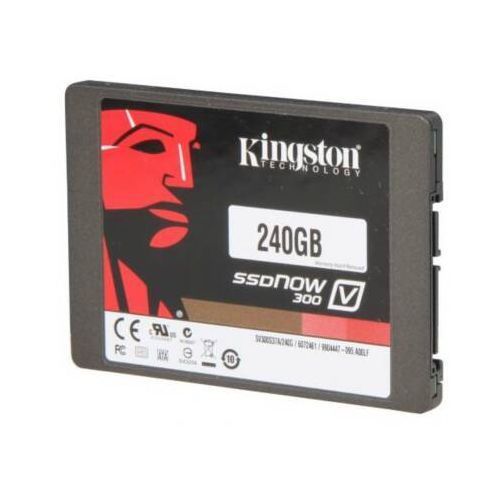 The Kingston SV300S3N7A/240G, or the Kingston Digital 240GB SSDNow V300 SATA 3, comes as a notebook bundle kit, designed to allow users to swap the hard drive in their notebook for a much faster solid-state drive. This 2.5-inch drive is easy to put in, especially since all the necessary software, brackets, cables, enclosures, and adapters come in the package. The adapter allows users to implement the solid-state drive in either a 7-mm or a 9.5-mm system. Quiet, efficient, and resistant to overheating, this drive also includes optimization for flash memory to make it compatible with new machines.
---
| | |
| --- | --- |
| 4 | Kingston SV300S3D7/240G |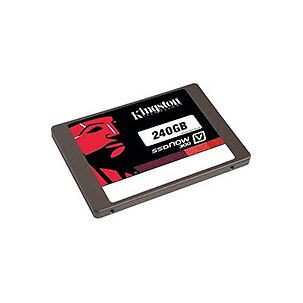 At 240 GB with a 2.5-inch form factor, the Kingston SSDNow SV300S3D7/240G SATA III internal solid-state drive fits into personal desktop computers, replacing the old hard drive. As soon as they install the new drive, users should notice an incredible leap in responsiveness and speed. Simply swapping out the hard drive with a solid-state drive provides owners with the performance boost they need without necessitating the investment in an entirely new system. Kingston optimizes its solid-state drives for use with flash memory, making them compatible with the top memory modules.
---
| | |
| --- | --- |
| 5 | Kingston SNV125-S2BD/64GB |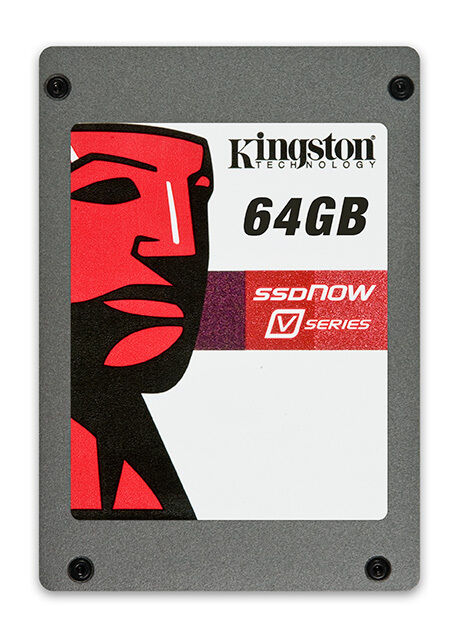 The Kingston SSDNow V-Series includes the Kingston SNV125-S2BD/64GB. It supplies 64 GB of space for owners' files and programs. In the package, buyers should find mounting kit brackets to facilitate installation in a 3.5-inch computer drive bay. One key feature is its high read and write speeds. It supports up to a 3 GBps transfer rate. In addition, owners have the option to use hot-pluggable, point-to-point connections and Native Command Queuing. With the wear-leveling technology incorporated into the solid-state drive, owners can expect a long life of service.
---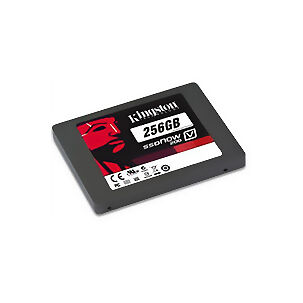 The Kingston SV200S3/256G offers rapid bootup and swift application response. Read speeds approach 300 MBps and write speeds go up to 190 MBps, which should thrill computer owners who are used to slower hard drives. The product supports SATA Rev 3.0 and features a 2.5-inch form factor with a height of 7 mm. Buyers should ensure that the solid-state drive includes all the components necessary for installation, such as brackets, cloning software, an enclosure, cables, and instructions.
---
How To Buy
When you are ready to upgrade from a standard hard disk drive to a solid-state drive, start your search on eBay. Every page of
eBay's
website includes a search bar so you can begin or alter a search no matter where you are. eBay also marks listings from its Top-rated Plus sellers so that you know which merchants have the best reputations among eBay customers. Check for sellers with bundles, package deals, or free shipping offers that bring even more value to the transaction. Once you replace your old hard drive with a brand-new
Kingston solid-state drive
, you should notice an immediate difference in the way your system responds. Remember that solid state drives are much more durable and resistant to damage from drops. Enhanced speed, performance, and reliability are just a few benefits that solid state drives bring to your machine.