Billions of malicious programs lurk on the Internet to infect your computer, ranging from virus to worms, as well as malware and spyware. Hackers rely on these threats to cause damage to computer functionality and steal vital data that ranges from personal to financial details and vital business secrets. With each passing day, the number of online and offline digital threats are multiplying and becoming more sophisticated.
Getting access to top-of-the-line
firewall software
can protect your computer from these threats and ensure that your personal and professional data are safe from unauthorized access. Millions of users all over the world rely on several popular firewall software applications to protect their data.
| | |
| --- | --- |
| 1 | AVG Internet Security 2013 |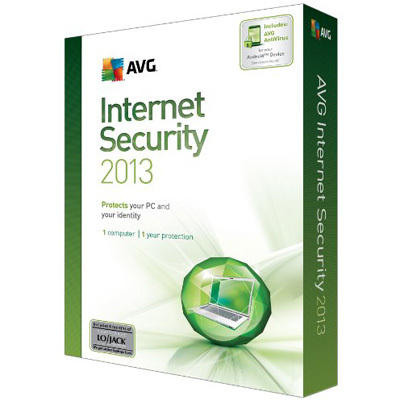 AVG Internet Security 2013 provides complete protection for all your online web activities, including web surfing, banking, shopping, file uploads, and file downloads. It comes with an effective spam filtering engine that keeps your email and social media network inboxes free of spam and clutter.
AVG Internet Security 2013 prevents you from visiting malicious websites and web links by blacklisting them and warning you before you click on them. It is built with the most sophisticated technologies to ensure the latest online threats, ranging from viruses to worms and spyware, are easily detected and eliminated from your computer.
Specifications
Detects sophisticated web threats such as viruses, spyware, and malware
Protects you from online identity theft during banking or shopping
Protects against online spam
Boosts video streaming speed and scans
Windows 8/7/Vista/XP
---
| | |
| --- | --- |
| 2 | System Mechanic Professional Version 11 |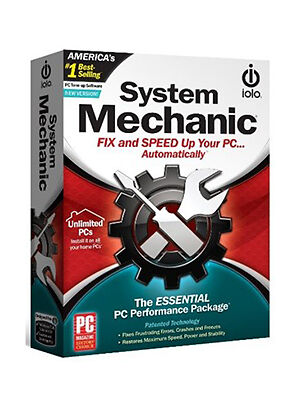 System Mechanic Professional provides complete Internet security for your computer and sets it up to ensure you derive maximum performance. It consists of various technologies that identify inconsistencies, such as errors, fixes them automatically, and refreshes your computer to boost its performance.
System Mechanic Professional makes use of a foolproof firewall system that protects your computer files from hackers and other unauthorized users. It identifies and blocks all forms of online threats and comes with an advanced recovery functionality to help you recover deleted files, pictures, videos, and so on. The firewall software boosts the speed of your computer up to three times.
Specifications
Gets rid of viruses, malware, spyware, and rootkits
Protects your computer from hackers and identity thieves
Automatically identifies and fixes computer errors
Automatically backs up your files
Windows 8/7/Vista/XP
---
| | |
| --- | --- |
| 3 | Quickstart Personal Firewall XP |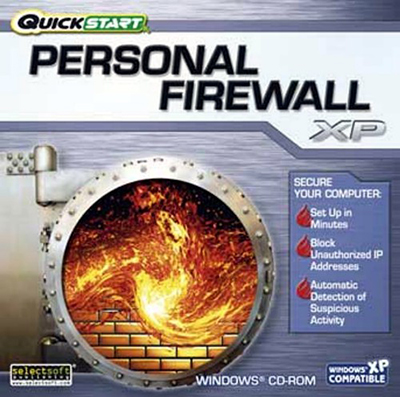 Quickstart Personal Firewall delivers premium computer protection from a wide range of threats online and offline. Additionally, this software protects your computer from remote unauthorized access and downloading of your professional or private documents. It also protects against unauthorized remote monitoring of your computer activities.
Unlike other firewall applications available on the market, Quickstart Personal Firewall is built with simple graphical user interfaces that make it easy to install and configure, even for non-technology savvy users.
Quickstart Personal Firewall can be used to blacklist unauthorized or malicious IP addresses while giving users an overview of current port connections at any point in time. Users get access to WHOIS (a computer command) IP information to help them track and identify unauthorized users trying to gain access to their computer.
Specifications
Real-time reports of suspicious access attempts
Creates blacklists of IP addresses to be prevented from accessing your computer
Track and identify malicious persons
Easy to configure
Windows 7/Vista/XP
---
| | |
| --- | --- |
| 4 | Kaspersky Internet Security 2013 |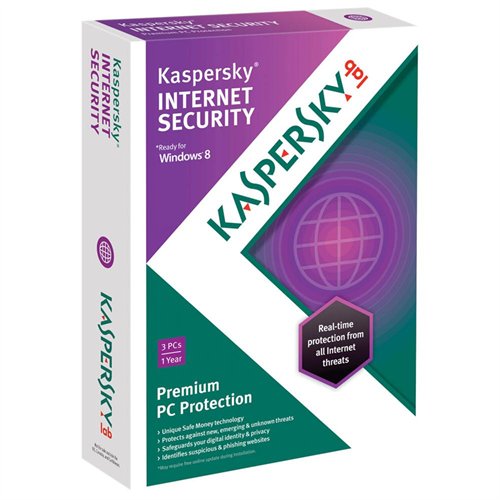 Kaspersky Internet Security 2013 keeps computer users safe from common as well as emerging and unknown threats, thanks to a wide range of complex and proactive cloud technologies. Kaspersky contains advanced technologies such as Secure Keyboard and Safe Money, which keep you out of the reach of malicious programs when web surfing, shopping, banking, or working online. All these benefits are enjoyed without compromising your Internet connection speed or computer performance.
The iSwift technology ensures that your computer's guard is never let down as it ensures intelligent, world-class scanning to identify and eradicate the latest threats. Kaspersky Internet Security 2013 comes with automated download and installation functionalities, which ensure your computer gets up-to-date protection while you focus on important tasks.
Specifications
Identifies and safeguards against viruses and online threats
Maximum security for web shopping and banking
Ensures children's safety online
Automatic download and installation of the latest virus and online threat definitions
Windows 8/7/Vista/XP
---
| | |
| --- | --- |
| 5 | McAfee Internet Security 2013 |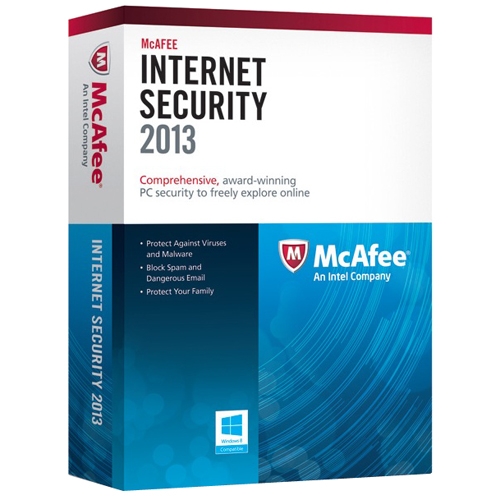 McAfee Internet Security is built with a next-generation scanning engine that provides excellent levels of protection against the most advanced viruses, malware, spyware, Trojans, rootkits, and all types of threats both online and offline. Unlike other types of firewall applications, this software provides high-level protection without causing any adverse effects on your computer's performance or laptop battery life.
McAfee Internet Security 2013 ensures that users only log onto threat-free websites, thanks to its sophisticated Safe searching technology. Additionally, it gives users detailed information about why a website or web link may not be safe to visit. With the popularity of threat-laden attractive ads on the web, MacAfee keeps users safe by automatically blacklisting threatening ads.
Specifications
Sophisticated scanning engine to protect the computer from advanced viruses
Enhanced scanner that ensures the computer is always receiving the best protection
Enhance Safe searching and shopping
Offers top protection without affecting battery life or computer performance
Windows 7/ Vista/XP
---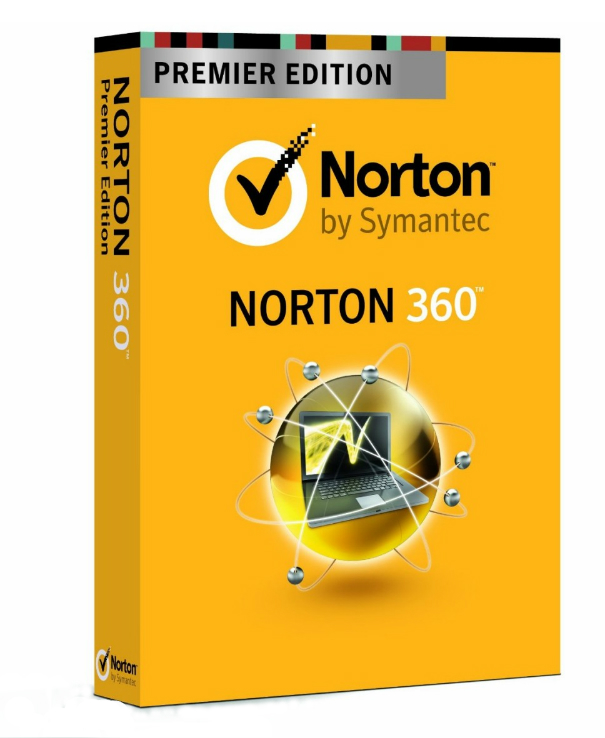 Norton 360 2013 Premier provides a comprehensive real-time protection against all sorts of online threats ranging from viruses to spyware, as well as spam, malware, and phishing scams. With the popularity of social networking sites such as Facebook and Twitter, many hackers are targeting people through these sites, presenting a new threat to users. This firewall software ensures that users are able to connect to the rest of the world without the risk of getting their files stolen or infected by extremely difficult-to-remove malicious programs.
Norton 360 comes with a wide range of performance enhancing tools that ensures your computer runs at its best every time you log on. It provides five sophisticated layers of protection and eliminates all threats even before you are exposed to them. The software also identifies and blacklists hard-to-remove online infections from websites and other applications you download or share.
Specifications
Extremely fast network defense layer that blacklists threats before they get access to the computer
Browser protection to prevent getting exposed to phishing websites
Searches and finds malicious programs from your social network feeds
Sophisticated threat-removal layer that prevents false alarms
Windows 8/7/ Vista/ XP
---
System Requirements
Before purchasing firewall software, it is important to check the system requirements to ensure compatibility with your desktop or laptop.
| Operating System | Description |
| --- | --- |
| | Eight generation of the Microsoft OS |
| | Runs on Apple gadgets such as MacBook Pro, iMac and MacBook Air |
| | Seventh generation of the Microsoft OS |
| | Previous generation of fthe Microsoft OS before Windows 7 |
Finding Firewall Software on eBay
Firewall software applications can be found in abundance under the "Antivirus and Security" subcategory of Computers/Tablets and Networking. You can find any of the software listed here by locating the
eBay search bar
from the main Antivirus and Security web page. This search bar can also be used to find product listings of any items you may be looking for. Detailed browsing of these listings will help you find the specific items you may be looking for.
Having a firewall software guide helps mitigate trial and error, giving you enough information to make informed choices. The good news is that you can find several of them at
affordable prices
on eBay.
Conclusion
Effective firewall software gives you the ability to conduct your favorite activities on the web without worrying about your security being compromised. These applications also help tune up your computer for improving performance. Make sure you purchase highly effective firewall software to ensure you get the maximum protection for your computer, whether you are online or offline.