The world of
flashlights
is a confusing one. There are all kinds of considerations to keep in mind, such as the type of flashlight, the life of the battery, how bright it is, how it operates, the beam color, the size, and more. All in all, it boils down to what the shopper needs. Someone who just wants a flashlight for around the house does not need a spotlight. However, those in a professional field such as law enforcement may want a tactical light that has a flashing or black-light feature.
Dorcy
has a large range of flashlight products, and its LED lights are a good option because they are energy efficient and bright. Consider one of the top six
Dorcy LED flashlights
.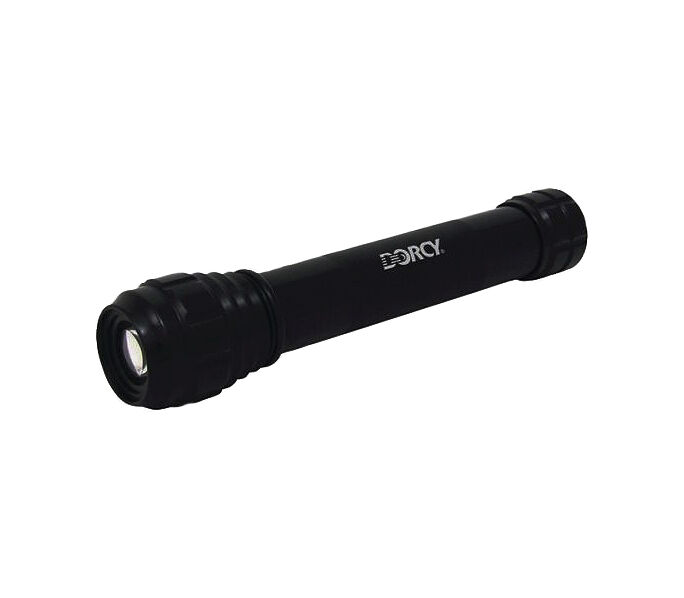 The 41-4416">Dorcy 41-4416 is an excellent choice for those who need a ton of light in a compact flashlight. It has 200 lumens in a small, 7.5-inch-long housing. It comes with the True Spot optic lens technology that allows users to focus the beam and see up to 130 meters away. This means that the light either floods a close area or illuminates a smaller area further up ahead. Clicking the 41-4416 on and off is also easy with the push button in the back. The battery lasts for up to three hours of continual use, and the package comes with three AA batteries.
---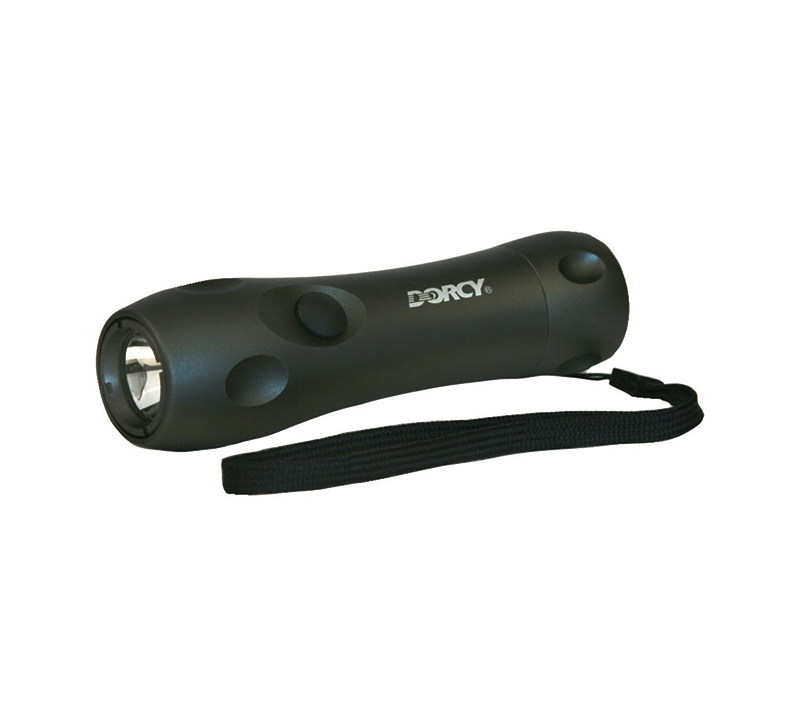 The Dorcy 41-4263 has a high-powered LED diode that produces 110 lumens. It is smaller than the 41-4416 at only 4.85 inches, but it is almost just as bright. In addition, it comes with a True Spot reflector that increases its brightness and still allows it to penetrate darkness up to 130 meters away. The on and off button is located on the side, and there is a button on the tail cap that activates four red LED emergency lights. At the end there is also a wrist strap, so that users can keep the flashlight nearby while having use of their hands. The Dorcy 41-4263 comes with three AAA batteries that last up to three hours.
---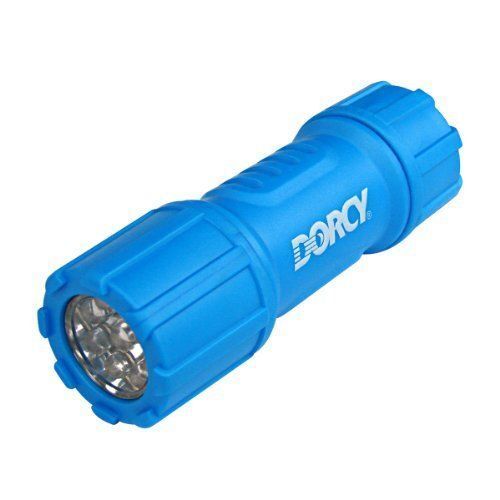 For an inexpensive flashlight that still gets the job done, try the 41-4240">Dorcy 41-4240. It has nine LED bulbs that combine to produce 28 lumens. There is a push button on the end cap to turn it on and off, and the rubber casing is weather resistant. The flashlight is available in yellow, teal, blue, or red, and it comes with three AAA batteries that last an impressive 15 hours. As a bonus, the 41-4240 comes with a wrist lanyard attached to the end cap.
---
The Dorcy 41-4289 is a no-nonsense flashlight that features a high-powered Cree Q5 solid-state diode. This is one of the brightest LED bulbs available. The parabolic reflector maximizes its light output even further, and the flashlight boasts a 190-lumen output. There are two ways to use the flashlight. The power button either temporarily turns the light on, or if held down, it keeps the light on even after the user is no longer pressing it. This means that owners can set the flashlight down and still have it on. The batteries last up to three hours, and the Dorcy 41-4289 can operate in a climate range of 30 degrees F below 0 to 130 degrees F.
---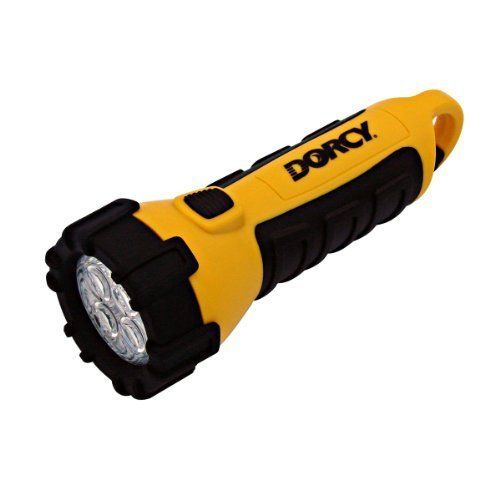 The 41-2510">Dorcy 41-2510 is a unique and durable flashlight. It is not only waterproof, but it also floats and comes in a bright-yellow plastic casing that is easy to spot. It has four ultra-bright LED bulbs that produce 32 lumens and can produce a beam up to 100 feet long. The plastic and rubber casing is shock absorbent, and it has a loop on the tail end so that people can clip the flashlight to their belt buckles. The 41-2510 comes with three AA batteries that last for 20 hours, and the flashlight is only 6.5 inches in length.
---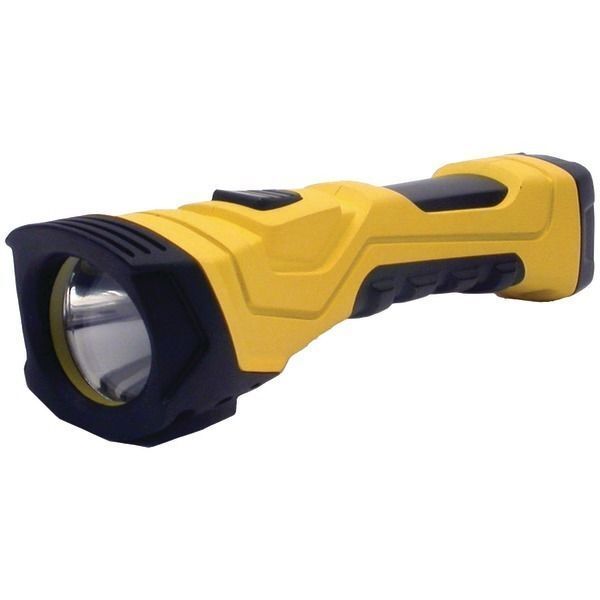 For an affordable yet bright and durable flashlight, check out the Dorcy 41-4750. It comes with high-flux LED bulbs that are ultra bright and produce 190 lumens. The True Spot reflector also increases the brightness and gives users a 1000-foot beam of light. The yellow plastic and rubber casing is shock absorbent and tested on drops of up to 8 feet high.
---
How to Buy
Flashlights
make it possible to fumble around in the dark when no other light source is available. Most can fit into your pocket, so they are easy to carry around, and the LED ones last a long time without needing new batteries. Any of the
Dorcy LED flashlights
are a good buy, but choose one that fits your needs and your budget. They are all available on
eBay
, and some models are even available in packs of four. Find the model you want by typing the product name into the search bar. Then find a seller with good reviews that offers a good price.