The way people save important documents, pictures, and other information has evolved over the years. It used to be if you wanted to save a piece of information from your computer without cluttering up your computer's internal memory, you would save it onto a floppy disk. In a more technologically advanced era, saving the same information onto a CD is easier, and it often provides more storage space than a floppy disk. The only thing you will need is a
CD-RW drive
. These drives also allow users to watch videos, play games, and listen to music right from their computers.
| | |
| --- | --- |
| 1 | Dell PD01S External CD-RW Drive |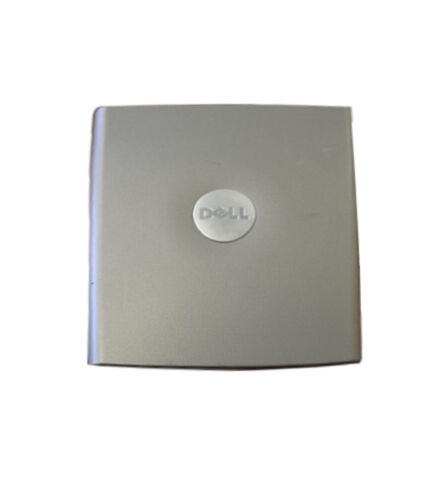 Compatible with many Dell laptop and desktop computers, the Dell PD01S external CD-RW drive offers three-in-one functionality. It can read virtually any CD or DVD format, as well as write CD-R/RWs. This fully functional model allows users to get the most enjoyment and use out of their computer.
Features
Reads: DVD-ROM, DVD-R, DVD-RW, DVD+RW, CD-R/RW, CD-ROM Mode 1, 2, CD-DA, CD-I/FMV, CD-XA, Mixed Mode, CD-Extra, CD-Audio, CD-Plus, CD-Text, Photo-CD, Video CD
Writes: CD-R/RW
Compatible with Dell Laptops: Inspiron 300M, Inspiron 9100, InspironXPS, Latitude D400, D410, D420, X300, D800
---
| | |
| --- | --- |
| 2 | Samsung SM-308 Internal CD-RW Drive |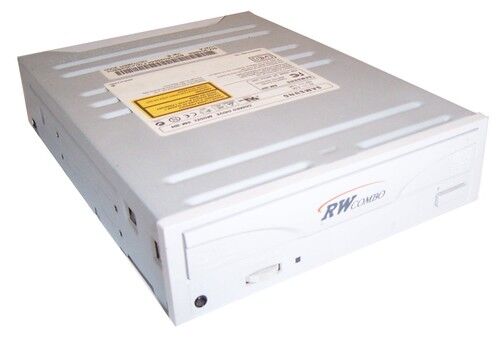 Praised for its lightning fast download and burning speed, the Samsung SM-308 internal CD-RW drive is a multi-functioning CD drive that can read and write many standard formats. It can also read CD and DVD titles, it supports DMA and Ultra DMA, and it can be mounted vertically or horizontally. It includes a two-plug IDE connector, screws, PowerDVD, Easy CD Creator, and an owner's manual. This drive is great for people who enjoy watching movies, playing games, and listening to music on their computer.
Features
Writes: CD-Recordable 8X and CD-Rewritable 4X discs
Reads CD titles 32X
Reads DVD titles 8X
Burst transfer rate PIO mode 4: 16.6 MB/second
DMA Mode 2: 16.6 MB/second
Ultra DMA supported
Average access time: CD: 120ms, DVD: 140ms
Supported Discs: DVD-ROM, DVD-R, DVD-Video, CD-ROM, CD-R, CD-RW, CD-DA, CD-ROM/XA, Video-CD, CD-I/FMV, Multisession Photo CD, Extra CD, MixedCD, CD Text
Buffer memory: 2MB
Flash memory: 512KB
Multiple writing methods
---
| | |
| --- | --- |
| 3 | LG 24X Internal DVD and CD-RW Drive |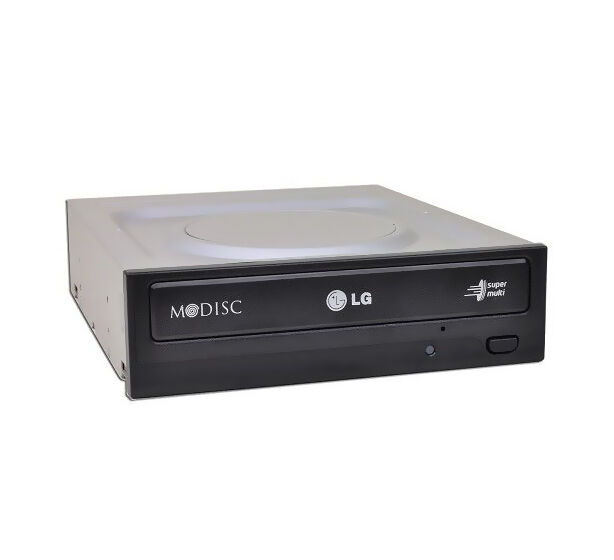 With the LG 24X CD-RW drive, users have the ability to read and write both CDs and DVDs with one unit. Loading your disc into the tray to burn or play is fast and whisper-quiet. It's compatible with virtually all readable and writable media formats. This unit weighs only 1.54 pounds, making it very easy to use and carry during long trips.
Features
Interface type: SATA
Internal drive Enclosure
Writes: CD-R, CD-RW, DVD+R, DVD-RAM, DVD+RW, DVD-R, DVD+R DL, DVD-R DL, DVD-RW
Formats supported: CD-DA, CD-R, CD-ROM, CD-RW, DVD+R, DVD-RAM, DVD-ROM, Video CD, DVD+RW, DVD-R, DVD+R DL, DVD-R DL, DVD-RW, DVD+R SL, M-DISC, DVD-ROM SL, DVD-ROM DL, DVD-R SL
---
| | |
| --- | --- |
| 4 | Lite-On eNau108-111 CD-RW Drive |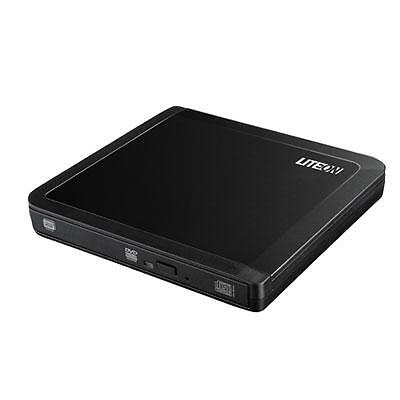 Ultra-thin and lightweight, the Lite-On eNAU108-111 CD-RW drive can quickly and quietly play and burn nearly any disc available. The slim design lets you carry it in your laptop bag or purse, allowing you to use the unit anywhere. This unit is great for professionals as well as people who enjoy watching movies and listening to music.
Features
Slim
Portable
Lightweight
External drive
Connects by USB
Compatible with all CD and DVD formats
Smart-Burn technology included
Immediately integrates to your desktop or laptop device
---
| | |
| --- | --- |
| 5 | ASUS DRW-24B1ST Internal CD-RW Drive |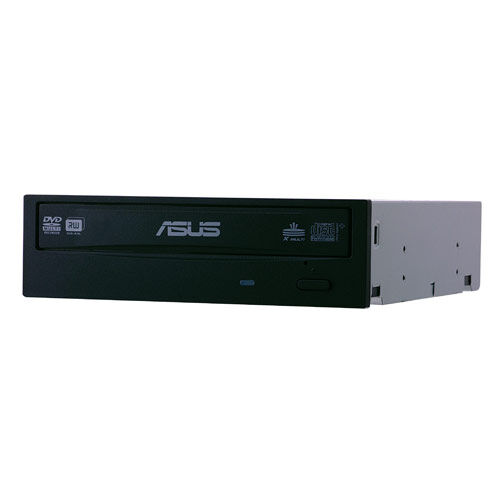 Save energy and file space with the ASUS DRW-24B1ST internal CD-RW drives. Featuring E-Green Engine Technology, this device helps you conserve energy by automatically closing any drive applications that are not being used. The built-in AVRS technology reduces the vibration of internal components. This helps to make the unit run quieter while increasing its readability and play-ability. In addition, the Optical Tuning Strategy technology automatically performs a routine test to ensure the unit burns information to discs with the best performance and quality.
Features
CD-ROM access time: 150ms
DVD-ROM access time: 150ms
Writes: CD-R, CD-RW, DVD+R, DVD+RW, DVD-R, DVD+R DL, DVD-R DL, DVD-RAM
Reads: CD-ROM, DVD-ROM
Compatible: Windows 2000, Windows NT, XP, Vista
---
| | |
| --- | --- |
| 6 | LG 8X Dual Layer External CD-RW Drive |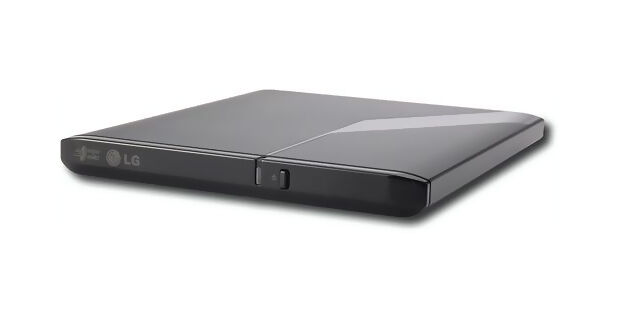 Save more information on a single disc with the LG 8X dual-layer external CD-RW drive. The dual-layer feature allows you to burn information on both sides of a disc, reducing the number cluttering up your office space. It supports a wide variety of formats, including DV-RW and CD-RW, and it easily connects to your desktop or laptop using the included USB cord.
Features
Quickly reads, writes, and rewrites information
Compatible with most formats
USB 2.0 connection cord
Weighs 9.3 ounces
Portable
---
Computer Accessories
In addition to CD-RW drives, you may also want to consider purchasing additional accessories for your desktop or laptop computer. These accessories may include computer components such as graphics cards or memory cards, but they can also include accessory items such as laptop cases and USB hubs.
Accessory

Function

Upgrading improves graphic quality

Allows more information storage space

Cools computer components to allow computer to operate properly

Provides additional USB ports

Cools the CPU unit

Many types of CPU coolers available

Additional external storage

Stores more data than most other storage options
Buying CD-RW Drives on eBay
To search for CD-RW drives on eBay, type into the search bar the brand you want. For instance, if you want a
Dell external CD RW drive
, you would type "Dell external CD RW drive" into the search bar. Then, scroll through the list of available drives, and click on the one you want. This will direct you to that item's listing page, where you can read more information about the item.
Read through the product description thoroughly. Sometimes, sellers will list an item as a bundle special, including additional items for one price. This allows you to purchase several accessories you may be interested in while saving money. You should also look for the shipping rate, seller's return policy, and seller's feedback score. While you are reading all of this information, if you have any additional questions about the item, you may click on the "Ask a Question" link to contact the seller.
Conclusion
There is a large variety of CD-RW drives available on the market with many different features. Some are portable, while others you can place inside your desktop or laptop computer. When purchasing a new optical drive, you should consider a few key features. First, determine whether you want an internal or external drive. External drives connect to any computer by using a USB port, while internal drives need to be placed within your computer in order to function properly.
Next, you need to decide how fast you want the drive to read and write CD-RWs. Each drive offers different read and write speeds, as well as buffer speeds. These speeds are often mentioned in the drive's specifications list. The buffer speed determines how long the device will take to recognize and load the disc before it begins playing.
Lastly, you want to consider what formats you will need the drive to be able to read and write. Many drives are compatible with several formats and can write on a variety of discs, including DVD-RWs. A device that writes on DVD-RWs allows you to burn feature films on one disk. There are also many drives that can write on both sides of the disk, allowing you to save money and increase the amount of information saved on each disk. You can find CD-RW drives at many local and online stores, including
eBay
.