Solid state drives are famous for being exceptionally fast and leading to an increase in the overall system performance of computers they are integrated into. These innovatively designed hard drives come in different storage capacities for any price range.
A 1TB
internal solid state drive
is perfect for those who want not only to overhaul the performance parameters of their desktop or laptop computers, but also want to stretch the storage capacities of their computer systems to their limits. If finding a quality 1TB solid state had drive has become problematic, there are a handful of them that truly deliver.
| | |
| --- | --- |
| 1 | OCZ Octane 1TB Solid State Drive |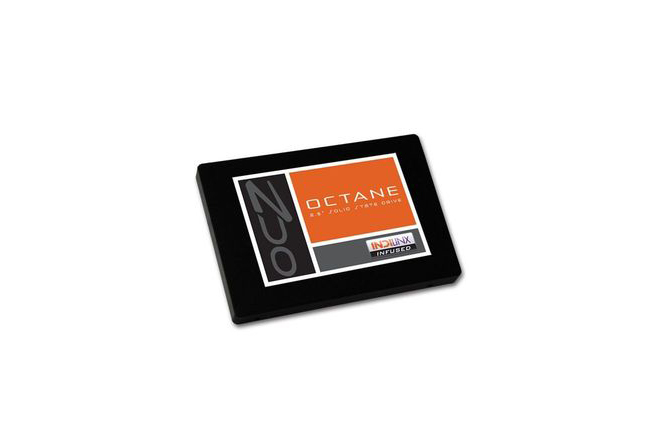 The OCZ Octane 1TB is perfect for enterprise applications and networks that require blazing speed and unlimited storage space to survive. This internal solid state drive comes with a wide range of technologies sure to delight hardware enthusiasts and high-end enterprise system administrators as well as hobbyists.
It is a perfect solution for upgrading an enterprise network and comes with a step-by-step installation guide to help you quickly maximize its capabilities in your system. It gives ample storage for business applications as well as movies, MP3 tracks, videos, and software utilities, without any effects on the performance of the computer system.
It comes with robust hardware that will deliver maximum benefits from this solid state drive for many years to come, without any fear of mechanical failure.
Specifications
* Blazing speeds
* Robust hardware to guard against unexpected mechanical failure
* 2.5-inch Solid State Hard Drive
* Compatible with Windows/Mac
---
| | |
| --- | --- |
| 2 | Super Talent RAIDDrive II 1TB PCI Express Solid State |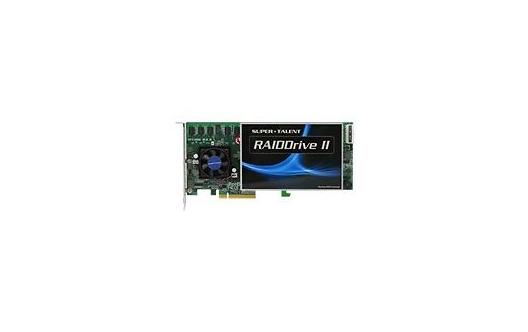 The RAIDDrive II by Super Talent comes with a customizable RAID Level 0 or 5 technology to fit right into the storage needs of servers, storage networks, and other enterprise computer applications.
This powerful SSD is instantly available once installed and comes with a minimum data retention period of a decade. It delivers supercharged read and write speeds of 2.4 gigabytes per second and 2.8 gigabytes per second, respectively.
This SSD enhances the security of your data through a host of innovative technologies, including a pre-configured leveling algorithm as well as enhanced data error detection and correction. It also comes with customizable firmware that can be easily upgraded to meet the needs of the field in which it is being implemented. It is compatible with every major operating system on the market, including Windows, Mac OS X, Solaris, and Linux.
Specifications
* Data retention of at least 10 years
* 2.4 GB/s read speed and 2.8GB/s write speed
* Customizable RAID Level 0 or 5
* Compatible with Windows, Mac OS X, Solaris, Linux, etc.
---
| | |
| --- | --- |
| 3 | LaCie LAC9000350 1TB LBD TBolt SSD 9000350 |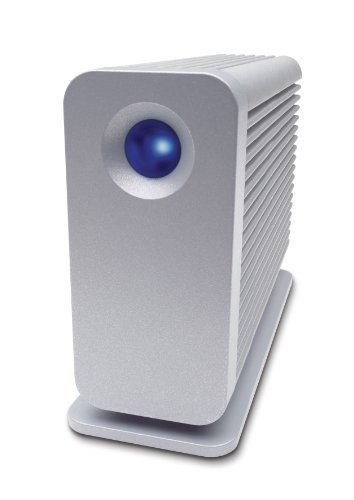 The LaCie Thunderbolt Little Big Disk is the future of high-end solid state drives in terms of storage performance. It comes with a 10 gigabyte per second Thunderbolt interface that delivers unimaginable transfer rates, thanks to a RAID 0 striped set that has been pre-configured to be easily integrated with additional solid state or hard disk drives.
It comes with the latest technologies in the storage drive industry, including an impressive range of SATA III solid state drives, making it approximately 35 percent quicker than its predecessors. This hard disk gives you speeds that can reach 635 MB/s, culminating in more storage and fiber channel rack mount capacities one would ever expect to actually need.
Specifications
* SATA III interface with amazing 635 MB/s speeds
* Compact and suitable for high-end storage networks
* Dual Thunderbolt ports
---
| | |
| --- | --- |
| 4 | OCZ R2 P88 Z-drive 1TB (OCZSSDPXZD2P881T) SSD |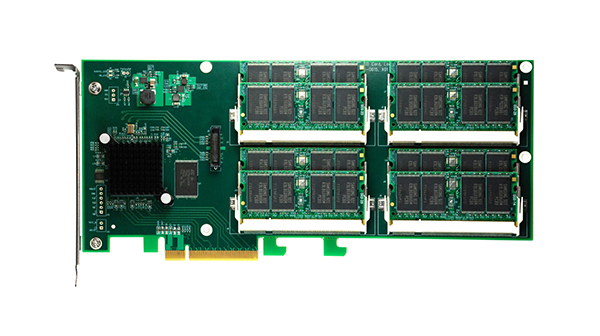 The Z-Drive p88 SSD is a top-level solid state drive, built to deliver unhinged performance, thanks to a range of technologies that circumvent the SATA interface problem. Instead, it relies on the high-speed and reliable performance levels of the PCI-Express interface.
The Z-Drive comes with eight PCI-E lanes in addition to an eight-way RAID 0 configuration, which boosts performance and makes this SSD perfect for various enterprise applications which would otherwise have been affected by the limitations of traditional hard disk drives. The Z-Drive stands tall among rivals due to the fact that it is actually bootable.
If you are looking for an innovative solid state drive to ensure optimum performance for high-end systems such as Storage Area Networks, workstations and academic or business servers, the Z-Drive will be hard to ignore.

Specifications
* PCI-Express backed interface
* Perfect for enterprise storage environments
* 512MB Local Cache
* 8 SATA controllers
---
| | |
| --- | --- |
| 5 | KingSpec PCIe 1TB MultiCore Solid State Storage Card |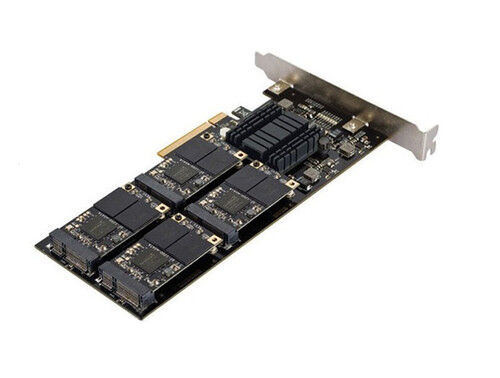 The KingSpec MultiCore PCI Express SSD cards deliver optimum level computer performance that is immediately noticeable to even the most sophisticated computer user. This SSD card comes with performance levels a step ahead of several SSDs on the market at the moment.
The KingSpec MultiCore gets around the SATA interface issues with RAID environments by utilizing 8 lanes to interact directly with the PCI 2.0 Express bus, leading to unbelievable 4GB/s speeds. It uses controller chips optimized by SandForce technology to thrive in RAID and other performance-critical environments.
This makes this SSD card recommended for any computer system that requires the highest levels of reliability and performance.
Specifications
* Innovative PCI Express design, which eliminates SATA 6GBps issues with standard solid state drives
* Consistent read/write speeds of up to 2 gigabytes per second
* Enhanced for resource-demanding workstations and servers
* Comes with 2 gigabytes per second bandwidth
---
| | |
| --- | --- |
| 6 | Seagate 1TB Solid State Hybrid Drive |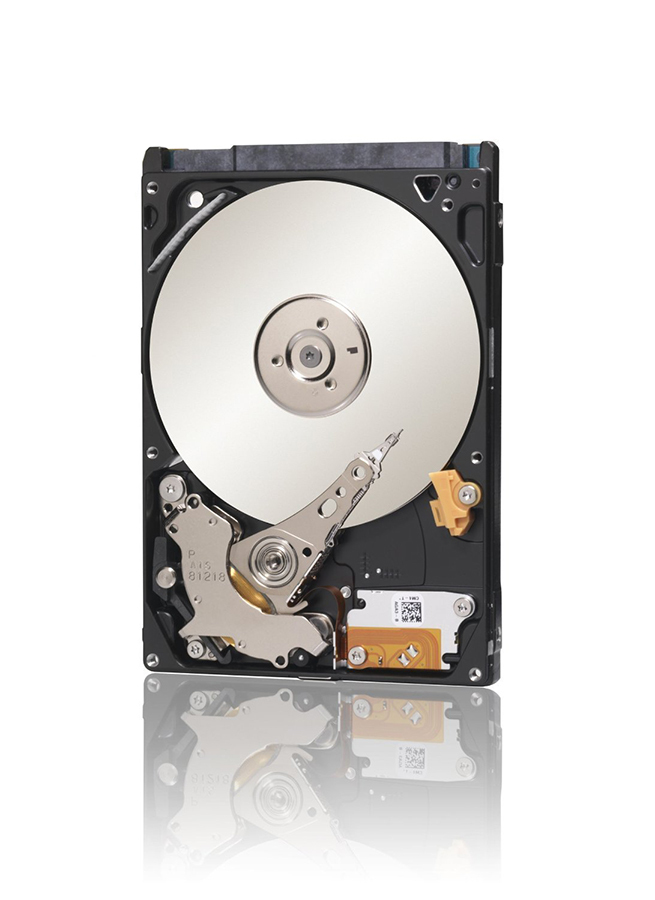 Seagate has delivered once again with this Seagate 1TB laptop SSHD that that delivers exciting levels of performance for every computing need. It gives you the benefit of exploring the capabilities of a solid state hard drive at just a fraction of the cost. It combines a traditional hard drive with a powerful solid state drive that ensures a foolproof computer system
SSD-like performance is guaranteed by this laptop SSHD, thanks to the innovative Seagate Flash Management technology. This drive also takes advantage of the full compliments of the NAND Flash technology to deliver the performance functionalities of SSDs. This culminates in a drive that is four times faster than traditional 7200 RPM hard drives.
Specifications
* Traditional hard drive blends with NAND Flash technology to boost performance
* Designed for seamless integration into all laptops
* Four times faster than traditional 7200 RPM hard drives
* Extremely fast boot-ups and improves overall system performance
---
1TB solid state hard drives Accessories
There are many accessories available for a 1TB solid state drive to ensure its peak performance.
| Accessory | Description |
| --- | --- |
| | * Necessary for protecting solid state drives in laptops or desktops |
| | * Required for disintegrating computer system prior to installation of your SSD |
| | * Connects SSD to motherboard |
| | * Required for mounting solid state drive |
Finding 1TB Solid State Hard Drives on eBay
Finding 1TB solid state hard drives on
eBay
is very easy and can be completed within a few minutes after landing on the site. eBay removes the need to browse through tons of product categories and subcategories to find your solid state hard drive of choice, through a powerful search functionality that allows you to conduct quality searches on any page of the website. eBay search terms such as "1TB solid state hard drives" will return amazing results that you can easily sort through to find a product that meets your needs.
Conclusion
1TB solid state drives are perfect for private and enterprise computing needs. They come with enormous advantages, including the ability to supercharge a computer to impressive speeds as well as providing significantly more storage space for multimedia such as movies, videos, software applications, and critical business documents. These drives are built to be robust and the fact that they do not spin like traditional hard drives means you can expect quality performance in an ultra cool environment.