A 1,000 megabits per second, or 1,000 Mbps, data speed may seem like a tremendously high connection rate. Regular Ethernet runs at the more standard 100 Mbps, but the number of companies offering faster gigabit Ethernet service is steadily increasing, and some companies offer router models that can switch from 10/100/1,000 Mbps depending on connectivity. From single-band to dual-band to broadband, Internet speeds are becoming lightning-fast. To take advantage of these ultra-fast Internet connection speeds, it is important to have a
wireless router
capable of handling this high amount of data transfer. A router is only as fast as an ISP, and an ISP is only as powerful as its router, which means that a 1,000 Mbps data plan is impeded by a less powerful gigabit router, and a high-speed 1,000 Mbps router needs a high-speed data plan to go with it.
A number of companies now make wireless routers meeting the faster 802.11ac specification that can handle a high capacity, from TP-Link to TRENDnet to ASUS, and having so many choices can make it difficult to choose a device. In order to buy the router that best meets your specifications, it is important to understand and analyze the various combinations of power and features available in different
1,000 Mbps wireless routers
. Prioritize add-ons and consider whether you want a router with a detachable antenna, a guest wireless network, or a traffic meter.
| | |
| --- | --- |
| 1 | TRENDnet TEW-812DRU 1000 Mbps Wireless Router |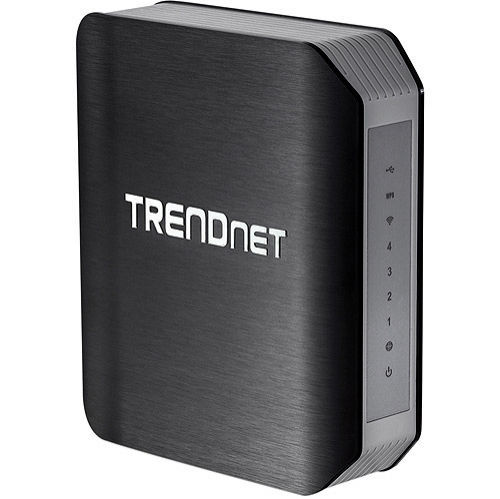 The 1,000 Mbps TRENDnet TEW-812DRU is capable of both wired and wireless 1,000 Mbps transfer rates. This particular wireless router can exceed the 1,000 Mbps wireless threshold. In fact, using the AC band on the wireless router, the router clocks in at a speedy 1,300 Mbps. This is more than enough speed to stream high-definition videos instantaneously and without video delays. Another thing that stands out about this wireless router is that it has guest network access, so an admin can create guest settings that are different from the regular home network access. The TRENDnet also has parental controls to simplify a parent's ability to restrict certain content from displaying.

Specifications
* IEEE 802.11ac, IEEE 802.11n, IEEE 802.11g, IEEE 802.11b, 802.11a
* Comes with a USB share port where USB peripherals can be connected and shared through the wireless network
* Has a gigabit wired port for even faster connection rates
* One-touch connection to the wireless router with the WPS
---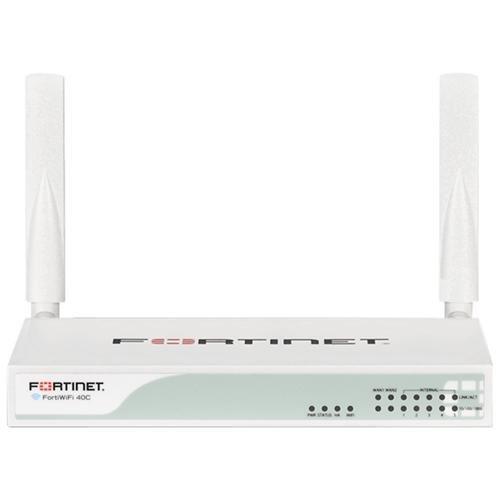 The Fortinet FWF-40C-US is capable of both wired and wireless transmission speeds of up to 1,000 Mbps. This powerful router can support a heavy amount of traffic: up to 40,000 simultaneous connections at once. This Fortinet router uses dual antennas for wireless communications, which helps boost the signal strength so that there are no dropped signals within the coverage area. Lastly, it has an extra 4GB of storage built into it.

Specifications
* 802.11a/b/g/n network
* 4GB of internal storage
* Has two WAN interfaces and five internal switching ports
* Provides multi-threat protection
---
| | |
| --- | --- |
| 3 | ASUS RT-AC66U Wireless Router |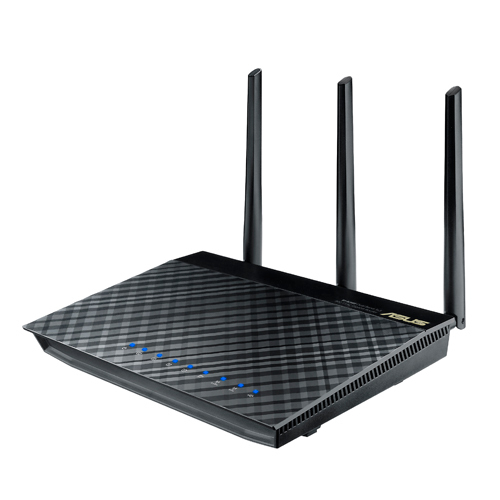 The ASUS RT-AC66U 1,000 Mbps wireless router has received several good reviews in high-performance tests conducted by third-party reviewers. This ASUS 1,000 Mbps router is promoted as being up to five times faster than the previous generation of wireless routers. This is made possible with dual-band technology, which is built into this wireless router. It is capable of handling up to 300,000 concurrent Internet sessions and includes a built-in printer server, which makes it easy to connect a printer
to your wireless network.

Specifications
* 802.11a/b/g/n network
* USB support to connect peripherals to the wireless network
* Has an FTP service which allows for retrieval of documents outside the network
* BitTorrent technology to provide even faster download speeds
---
| | |
| --- | --- |
| 4 | Netgear R6300 AC1750 1000 MBPS Wireless Router |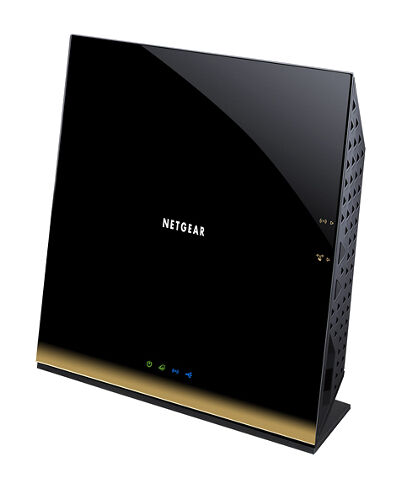 For network administrators who want wireless connection speeds in excess of 1,000 Mbps, the Netgear R6300 router is worth researching. This Netgear wireless router can achieve wireless transmission speeds of up to a blazing 1,750 Mbps when combining the dual-band technology. It also has an extra-long transmission range and a reliable wireless connection with beam forming technology. Netgear also includes the Genie App, which is a dashboard to monitor all your network functions, allowing you to manage and repair your network from your smartphone. All of this speed combines to create a fast and secure Internet connection for your computers, smartphones, and gaming and video devices.

Specifications
* 802.11ac/a/b/g/n network
* USB port to connect peripherals to the wireless network
* Has an optional guest network access
* Advanced QoS for optimized Internet connection speeds
* Provides both gigabit wired and gigabit wireless connection
---
| | |
| --- | --- |
| 5 | Linksys EA6500 Wireless Router |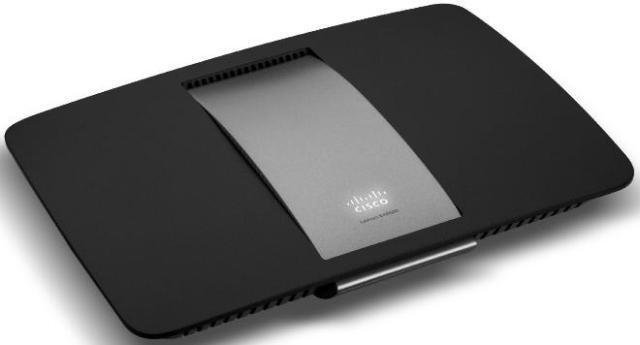 The Linksys EA6500 wireless router is one of the fastest wireless routers available to consumers. It uses a dual-band technology to reach wireless transmission speeds of up to 1,750 Mbps. It has won many awards for its performance, including the Editor's Choice Award from PC Magazine multiple times. This wireless router is regularly praised for both its power and its security. It is optimized to handle high amounts of bandwidth for services like high-definition streaming, device monitoring for optimized transmission speeds, and much more. Linksys EA9200 uses smart Wi-Fi and has a detachable antenna.
Specifications
* 802.11ac network with backwards compatibility
* Two USB ports to connect peripherals to the wireless network
* Has a separate guest network access option
* Has Netproofer software to block certain network accesses
* Built-in parental controls
---
| | |
| --- | --- |
| 6 | Netgear SRXN3205-100NAS 1000 Mbps Wireless Router |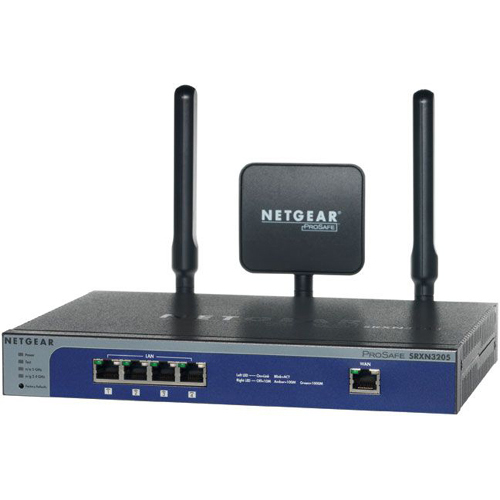 This Netgear SRXN3205-100NAS is fully equipped with all of the bells and whistles that any network administrator could possibly want in a wireless network router. It supports multiple types of security technologies, making it very secure. The wireless access is advanced for its class, and touted as offering 10 times the coverage of comparable wireless networks. It is very easy to use, as it comes complete with an intuitive installation guide that can help network administrators set up their wireless network within minutes.

Specifications
* 802.11a/b/g and 802.11n network support
* Firewall that supports virtual private network (VPN) tunnels, Secure Sockets Layer (SSL), and IP security (IPsec)
* Auto detection Internet connection for fast setup
* Comes with a lifetime warranty
---
Finding 1000 Mbps Wireless Routers on eBay
To find the right 1,000 Mbps wireless router on
eBay
, it is important that you expand your search query beyond the initial 1,000 Mbps search parameter. The reason for this is that some product listings could be for a wired transmission speed or a wireless transmission speed. Most new
wired routers
are capable of transmitting 1,000 Mbps or more, but just a few routers can transmit at that speed through a wireless network. To find a router that can wirelessly transmit at those speeds, be sure to type "1,000 Mbps WAN wireless router" into the search box. Make sure you include "WAN," because it refers to the specific technology used to transmit the data signals wirelessly.
If you include the features you want in your wireless router, you can type those features into the search to narrow down your results. There are a variety of features available, so it boils down the particular needs of your situation and the preferences of your network administrator. Some wireless routers are more intuitive or user-friendly than others, with a graphical interface that makes setup a breeze. Other wireless routers focus on additional features, such as built-in storage. Another feature that is popular with network administrators is a USB port, which allows a peripheral to connect directly to the wireless router so that it can be shared across the entire wireless network. Examples of peripherals you can connect to a router include an additional storage device or a shared printer. Just perform a search for each of these specific features while you are looking for your 1,000 Mbps wireless router on eBay.
Conclusion
Buying a wireless router can be a daunting task, considering that there are many different choices available with a wide range of capabilities and features. As Internet technologies continue to improve, Internet service providers (ISPs) are offering faster and richer connections, and more routers are being built to handle these higher Internet connection speeds. Once you have determined which devices are the most reliable, which devices have the speed you need, and which have the features you prefer, you can be confident your new 1,000 Mbps wireless router suits your network properly.