Water ionizers
help users to enjoy safe, clean, and healthy water, and since they come designed to raise the pH of drinking water via ionization, these home appliances help drinkers to bring their tissue back to an alkaline state. Many claim that they also help users to enjoy a variety of health benefits, including the prevention of disease, protection against nuclear fallout, and the ability to slow aging. When purchasing a water ionizer at brick and mortar stores or retailers such as
eBay
, buyers should familiarize themselves with the top models as determined by reputable source reviews, as these models earn favor for their ionization performance, water quality, and usability.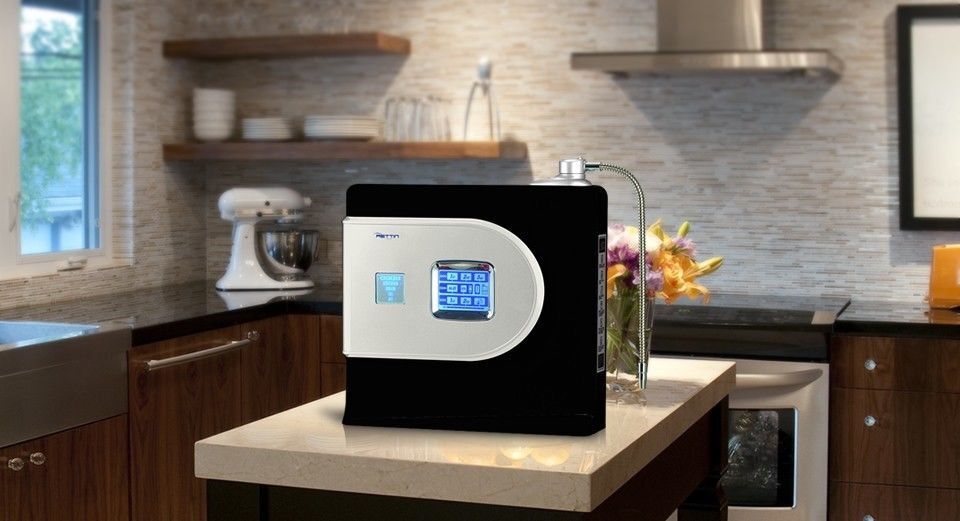 1
Enagic LeveLuk SD 501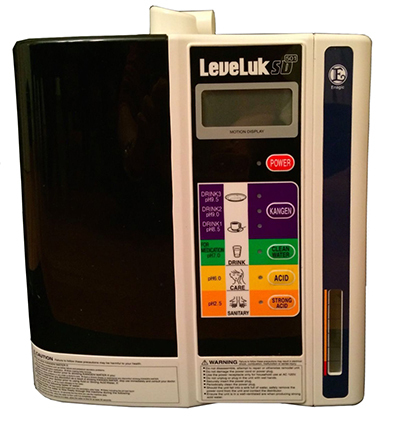 The Enagic LeveLuk SD 501 produces a pH range up to 10.8 and up to a -578 ORP. Appreciated for its fast flow rate, this unit is WQA-certified lead-free. In addition to its carbon-based internal filter, this ionized water generator system comes fully equipped with a large LCD panel, clear voice prompts, and a built-in electrolysis chamber comprised of seven platinum-plated titanium plates. The Enagic LeveLuk SD 501 also has 230 watts of power and is capable of producing five types of water, including kangen water, clean water, acidic water, strong kangen water, and strong acidic water.
---
2
Life Ionizer Next Generation M13 C
The Life Ionizer Next Generation M13 C produces healthy, optimized water at the perfect pH for daily drinking and features a 13-plate design. It also includes Heavy-Duty GRID Plate Technology with MAX Plate, which is eight layers of platinum over industrial titanium. Equipped with a large capacity inflow and outflow manifold for the quick filling of large containers, this unit boasts a high flow rate of 5 to 6 liters per minute. In addition, dual internal filters and BPA-free tubing add to the ionizer's appeal.
---
3
Life Ionizer Next Generation M11 C
The Life Ionizer Next Generation M11 C supplies healthy optimized water for those who are serious about their health. Renowned for its high antioxidant potential and acid-fighting power, this unit is able to reach up to a pH of 12. In addition to its two internal filters and BPA-free tubing, it comes with a pre-filter system for scale and heavy metals. It also features laser light technology for ultimate water optimization, as well as Heavy-Duty GRID Plate Technology with MAX Plate.
---
4
Life Ionizer Next Generation M9 C
The Life Ionizer Next Generation M9 C comes designed for those looking to improve or maintain their health. Appreciated for its power and efficiency, this unit utilizes cutting-edge technology to enhance drinking water. In addition to the UV Disinfecting Light Filter, which addresses harmful bacteria, it also features Vitamin C Ceramic Block Filtration technology for chlorine and chloramines reduction. It also includes an automated self-diagnostic system to help to maintain peak performance, as well as the choice between flat electrodes and option MESH MAX plates, which can increase the pH and ORP performance by as much as 15 percent.
---
5
Jupiter Athena
The Jupiter Athena comes with two internal filters to better purify the drinking water up to 99-percent free of contaminants. It also incorporates a pre-filter and the revolutionary Biostone Filtration System. Equipped with five platinum and titanium plates and 85 watts of power, this unit has a reputation for its reliability and ease of installation. While mesh electrodes effectively increase its surface area, a calcium port lets users add extra calcium to their ionizer. The ionizer attaches to the faucet, though as an alternative, users can install the unit under the sink using an optional kit.
---
How to Buy a Water Ionizer on eBay
When purchasing a
water ionizer
, you can begin your search on any
eBay
page, where you can use the search bar to enter any key terms related to the specific ionizer you need. You also have the option to use eBay's
advanced search
feature to further narrow your results by condition or by price. As you shop, be sure to check each seller's
feedback rating
and look for the site's
top-rated sellers
. When attached to a kitchen faucet, you can use a water ionizer to treat your tap water with minerals and an electrical current in order to positively benefit the health of everyone who drinks it.