Vintage headphones
are a great way to indulge in nostalgia and experience music in a new way. Some newer headphones may have better performance, but it is also possible to pick up great pairs of vintage headphones that work as well as new models. Plus, vintage headphones provide a distinct character in the sounds they produce. Some audio enthusiasts may simply want to add these vintage headphones to a collection of other era equipment. Although vintage sets can be found at flea markets and thrift shops, shoppers can also turn to the online marketplace
eBay
, which has a large selection of new and vintage electronics, including headphones.
What to Consider when Buying Vintage Headphones
First and foremost, consumers should know what qualifies as "vintage." Most people use the term to refer to items that are more than 20 years old. However, do not be misled by replicas of pieces from earlier eras, as some electronics may have a "retro" style influenced by earlier pieces despite the fact that they are actually very new.
Second, the condition of a vintage piece is important. For headphones, verify that they are still functional and in good shape. It is also possible to do some basic repairs to headphones, or to have a professional do so. Replacement parts and equipment, such as ear pads or drivers, can also be found online through eBay. However, this means that the buyer must make an additional investment beyond the purchase price. Some previous owners may have made modifications or replaced parts, so some shoppers may want to verify what components are original and which ones have been repaired or replaced. Finally, some items can be found with the original packaging and paperwork, while others may not be.
The Best of Vintage Headphones
The five sets of vintage headphones listed here, in no particular order, vary considerably in their technology, age, and design. They are generally highly regarded among audio enthusiasts, but remember that individual listening preferences vary and that some types of music sound better on some devices than others. In addition to the headphones themselves, shoppers may also have to pick up a dedicated
amplifier
or adaptors.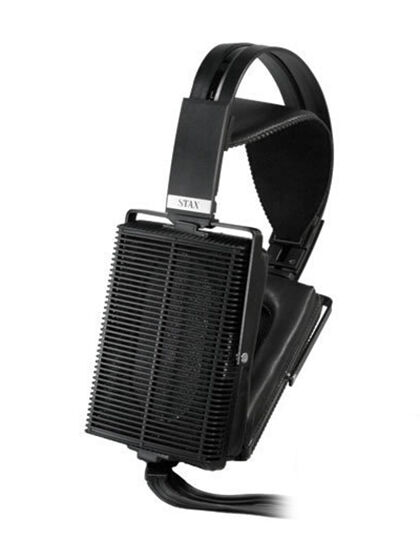 The original Stax SR-Lambdas appeared in 1979. They have distinctive rectangular shaped ear pads with a horizontal black grill. However, Stax went on to produce several more entries in the series. Vintage models include the SR-Lambda Pro, Signature, and Pro Classic. Other entries in the series are the Lambda Spirit, Nova Basic, Nova Classic, and Nova Signature. Stax Lambda headphones are noteworthy for the fact that they are electrostatic, which gives them a distinct sound. Electrostatic headphones differ from the traditional headphones, which are electrodynamic, in the mechanism used to create sound. Electrodynamic headphones use an electromagnetic coil that creates movement. Electrostatic headphones use an electric field and very thin diaphragms that are moved by the static that builds up as a result of the field. Note that for the Lambdas, consumers need to purchase a compatible adaptor as well as a dedicated amplifier.
---
| | |
| --- | --- |
| 2. | Koss Pro4AAs and Pro4AAAs |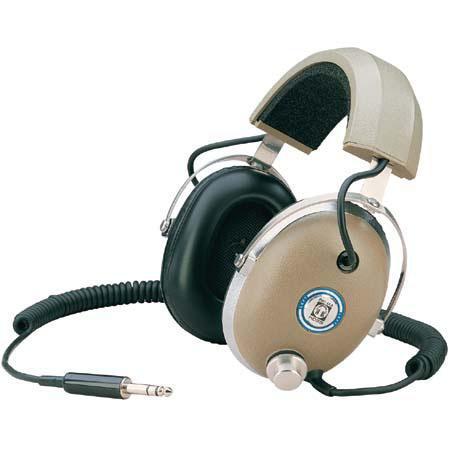 The Koss Pro4AA and Pro4AAA headphones are two separate models of headphones in the same series. The Pro4AAs were introduced in 1970 and remained in production until the late 1980s; after they were retired, they were quickly brought back thanks to their popularity, according to the Koss website. The company introduced the Koss Pro4AAAs in 1977 and kept them in production until the latter part of the 1980s. These Koss headphones are noteworthy because they are the first dynamic headphones to deliver full frequency response and high-fidelity sound reproduction; they also have sound-isolating capabilities. One common repair that is often needed on these headphones is the replacement of the fluid-filled earpads, but this can be done easily.
---
The Pioneer Monitor 10 headphones appeared in the latter half of the 1970s. Although heavy, they also have a stylish black and metal design that is sure to please design-conscious users. The headphones feature faux leather ear cups that swivel for flexibility and comfort and a solid leather headband with metal accents. The closed design also helps with sound isolation. These electrodynamic headphones' high-powered design and high sensitivity gives them an excellent soundstage for listening sessions. However, the Monitor 10s should not be confused with the Monitor 10iis or Monitor 10Rs, both of which came later.
---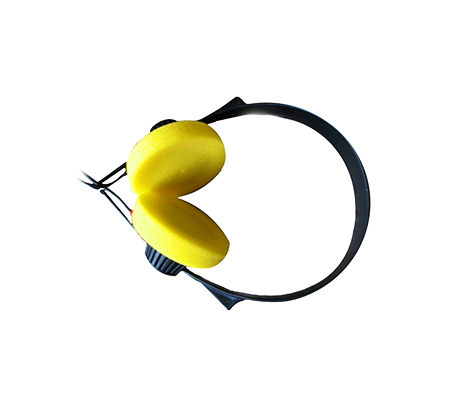 First appearing in 1968, the Sennheiser HD414s differ from other headphones of the era in their design. Whereas other models have an around-the-ear, closed-back design, the HD414s have an on-ear, open design. The result is a lightweight set of headphones clocking in at less than 3 oz, or less than 1/4 of a pound, which is much less than its competitors. Nevertheless, they still provide great audio. Sennheiser claims that with more than 10 million units sold, the headphones are among the best-selling of all time. These headphones may need the ear pads replaced from time to time, but this can be easily and cheaply done. These headphones come in several iterations, including a special edition released in 1995 for the 50th anniversary of Sennheiser.
---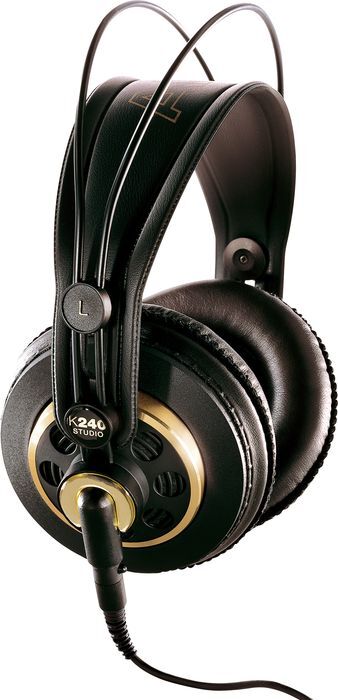 AKG K240 headphones first appeared in the mid 1970s and evolved into several versions over the decades. The original K240 is also known as the K240 Sextett, named for six passive radiators built into the headphones and surrounding the driver. These radiators help to control the bass response and keep it at a natural-sounding level. The 240DF appeared in 1984, named for the "diffuse field" equalization technique used to give the headphones a neutral sound. It was later renamed to the AKG240 Monitor. A 50th-anniversary edition was released in 1995, dubbed the K240M. Production of this line continued until 2006, so it may take some research to verify how old the headphones are. As high-powered as these headphones are, consumers also need to pick up a compatible amplifier to enjoy music.
---
How to Buy Vintage Headphones on eBay
eBay is a great place to shop for vintage electronics such as headphones. You can browse items by product category, or search by keyword for whatever you are looking for. You can start with a general keyword, such as "
vintage headphones
," or go more specific with brands or specific models. Plus, you can use eBay's refinement filters to further narrow down your search and even specify a price range that you are willing to consider.
Starting Out on eBay
If you have never shopped on eBay before, take a few minutes and familiarize yourself with the process. To complete your purchase, you have to
register for an account
. You can also visit the Help Center to learn more about
buying basics
and
choosing a payment method
. You should also familiarize yourself with eBay's feedback system as buyers rely on this process to evaluate sellers' trustworthiness and customer service.
Conclusion
Vintage
headphones
are great for collectors as well as audiophiles who enjoy the nostalgia and unique sound that these devices deliver. All headphones vary in their sound quality and what sounds good to someone also depends on the type of music and personal preferences, so there is no one "must-have" set of headphones. Instead, each set should be evaluated on its own merits, and people who are still new to the vintage scene may need to try a few pairs of headphones before they find the perfect choice. The five vintage headphones listed here are all great places to start. Consumers can turn to
eBay
to find all sorts of vintage electronics, from headphones to amplifiers and everything else needed to create an authentic sound system setup.