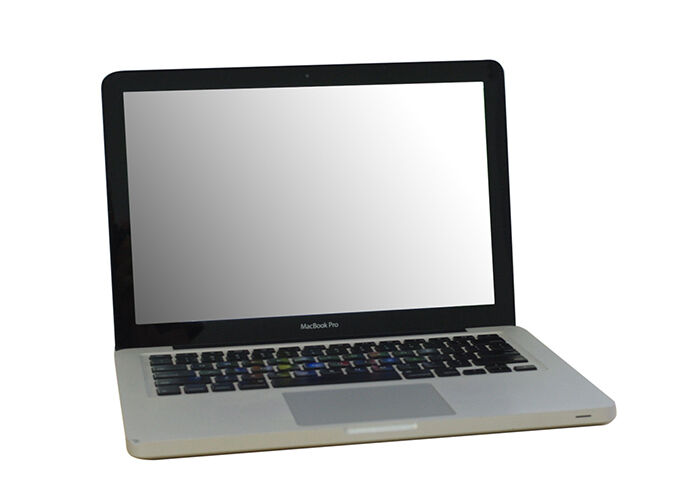 Buying a computer is a process fraught with uncertainty. How can you know which computer to buy? Answering that question is a simple matter of progressing through even more questions until you get to the answers of which computer is right for you. For many people, that right computer is the 13-inch Macbook Pro, and here are five reasons why you should put it at the top of your list. Computers are tools, and the measure of a good tool is its suitability to the task. This Apple laptop combines performance, portability, and battery life in a single package that is flexible enough to meet almost any computing need. Here are the top five reasons to purchase one.
1. The Retina Display
The first thing you notice when you look at a computer is the screen, and the 13-inch Macbook Pro Retina is no different. It has a 13.3-inch 2560 by 1600 pixel LED screen that produces crystal clear images. The whole point to the Macbook Pro Retina display is that the resolution is so high that the human eye, or retina, cannot discern the individual pixels. One result of this is that the user sees the entire image, without the jagged edges that are common to lower resolution displays. You spend a lot of time looking at the screen when you use a computer, having a very good one makes the experience that much better.
2. Long Battery Life
One of the reasons why laptops in general have become so much more popular than desktops is that you can take them anywhere. The 13-inch Macbook Pro has a 71.8 Watt-hour lithium-polymer battery that is good for up to 9 hours of moderate use such as web browsing or iTunes playback. This makes it easy to leave the charger at home most days, and just take the computer when you leave the house. You may not run your laptop on the battery often, but it is always good to know that you can when the situation calls for it.
3. Portability
All the battery life in the world does very little good if your computer is too large and heavy to take anywhere. At less than 3.5 lbs, the smaller Macbook Pro is light enough to carry almost anywhere, and because it only measures 12.35 by 8.62 by 0.71 inches when closed, you can put it in even the smallest backpack or bookbag. It is a full pound lighter than the 15-inch Macbook Pro, and while that may not sound like much, when it comes to portable devices the pounds really add up quickly. It makes it a great choice for students, who have to fit a computer in the same bag as all their textbooks.
4. Performance
No matter how portable a computer might be, you still need performance to get any work done. The 13-inch Macbook Pro comes with a dual-core i5 or i7 processor that can handle up to four simultaneous threads thanks to Intel's Hyper-Threading technology. In addition to Hyper-Threading, the Pro also offers Turbo Boost that runs a single core at a higher speed for when you need a single task done immediately. It is more powerful than the Macbook Air, making it a great choice for serious work. Performance is more than just the processor; the Macbook Pro also uses Intel Iris graphics for improved gaming and overall video performance.
5. The OS X Operating System
Every Macbook Pro comes with Apple's OS X operating system, which is for use with Apple hardware. Unlike Windows Laptops, Apple products run on a UNIX foundation, giving them the same kind of reliability found in server rooms. It combines high performance with energy-saving features that extend your battery life without compromising performance. This operating system meets the needs of both power and home users, balancing advanced features with ease of use so that you can spend your time using your Macbook rather than trying to figure out how to make it do something that should be simple.
How to Buy a 13-inch Macbook Pro on eBay
The best place to buy a 13-inch Macbook Pro is eBay. A quick look shows all the Macbooks anyone could want, and its user-friendly search and filtering tools let you get the results you need from every page. Just put your requirements in the ubiquitous search box, there is one on every page, and check out the laptops. The 13-inch Macbook Pro is a perfect fit for anyone who needs both power and mobility in one computer. It is light enough to go anywhere, but powerful enough to handle whatever loads you give it. There are far more than five reasons to choose this Macbook Pro.