Philips
is well-known name when it comes to consumer electronics. They produce high quality
headphones
at different abilities and price ranges. When shopping, buyers should consider where they use the headphones. Many Philips types offer great sound isolation while others work better in quieter circumstances. Some of the higher end headphones that Philips offers are good enough for audio engineering and critical listening while others are better for casual listening and portable music players. These headphones are available at some electronics stores, but consumers can find the widest selection at online sites such as eBay.
These headphones have an elegant black and silver design for a classic on-ear look. Feeling lightweight and sturdy, this set features a frequency response of 15 Hz to 14 KHz, 106 dB sensitivity, an impedance of 16 Ohms, and a maximum power input of 150 megawatts. The Philips Fidelio M1 headphones are high fidelity but compact enough to use on the go. Philips boasts that expert engineering provides intense noise isolation, completely absorbing the user into the music wherever they may be. This set is compatible with a number of iPhone and iPod devices. The Fidelio M1 headphones are also the recipient of four awards for product design and quality.
---
| | |
| --- | --- |
| 2 | Philips O'Neill The Crash SHO9207 |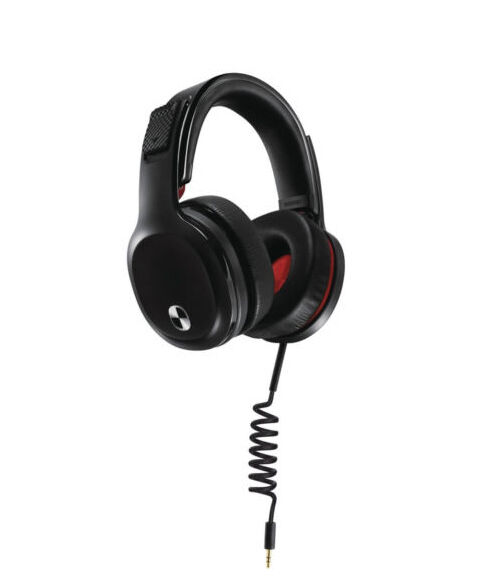 The Philips O'Neill The Crash headphones are among the most expensive and high quality that Philips has to offer. These over-the-ear headphones have a classic black look with a padded headband and are "virtually indestructible," according to Philips. They can withstand 1.5 tons of static force and deliver mind-blowing high fidelity sound. This set features an inline microphone, a remote, and inline iPhone control. They come with a 40-mm neodymium driver, delivering a frequency response of 12 Hz to 24 KHz and a sensitivity of 105 dB.
---
| | |
| --- | --- |
| 3 | Philips O'Neill The Stretch SHO9560 |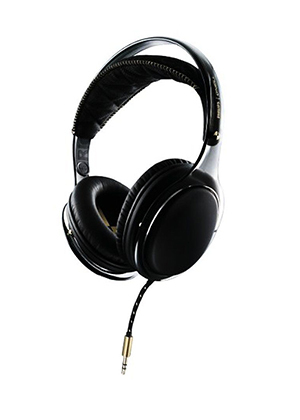 These headphones are more affordable but still offer high quality sound and a decent level of durability. The Philips O'Neill The Stretch headphones boast an open acoustic sound system, a neodymium magnet, a CCAW voice coil, and a Mylar dome diaphragm. This results in 32 Ohms of impedance, 105 dB sensitivity, a 40-mm speaker diameter, and frequency response of 12 Hz to 24 KHz. These padded, black headphones have an auto-fit design that is extremely flexible and allows for long-term comfort with the cushioned headband.
---
| | |
| --- | --- |
| 4 | Philips Uptown CitiScape SHL5905 |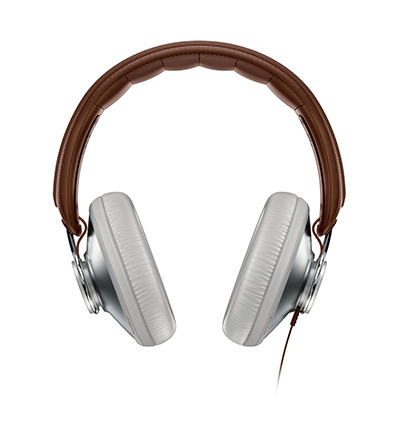 The Philips Uptown CitiScape headphones are both large and sleek. They feature a stylish brown, white, and platinum design and utilize an air-filled, quilted headband for comfort. The MusicSeal technology seals all of the sound inside the over-the-ear headphones, allowing the user to have complete sound isolation. These phones are at a reasonable price, especially in comparison to other high fidelity headphones. The quality sound pumps through high-end 40-mm drivers, and these headphones feature an inline microphone and volume control. This set has frequency range of 12 Hz to 23.5 KHz, impedance of 32 Ohms, and a sensitivity of 103 dB.
---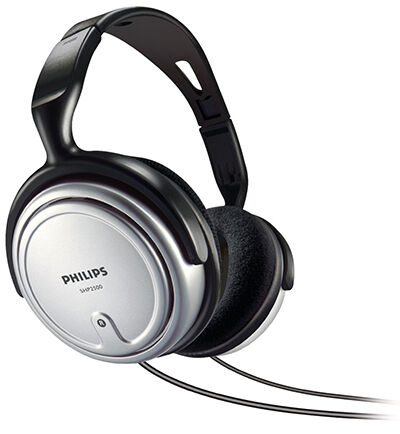 These silver and black headphones cover the entire ear and feature an acoustic reflector that improves bass performance. The large ergonomic design has the user's comfort in mind, and as a result, the buyer can wear these headphones for hours without any discomfort. The SHP2500 headphones have a 6 m cable and inline volume control for extra convenience. It also features a Mylar dome diaphragm, a Ferrite magnet, and a copper voice coil. This results in 32 Ohms of impedance, 106 dB sensitivity, and a frequency range of 15 Hz to 22 KHz. Philips labels these as "TV Headphones," but the superior quality makes them a great buy for any high fidelity listening experience.
---
How To Buy
Headphones are generally not difficult to find, but online marketplaces such as
eBay
offer the best variety. Buying a pair of
Philips headphones
is simple. Find the search bar located on any eBay page and enter keywords such as the brand name. The result yields a number of Philips headphones, but the buyer can then narrow the results by making choices on price range, earpiece design, and other factors. Owning the right set of headphones largely involves how you plan to use them and what your budget is. Those sets with higher quality ultimately cost more, but Philips produces a number of great affordable headphones. With the information provided by eBay sellers, you can easily find a set that fits your price range and still provides excellent audio output.