For professional carpenters or do-it-yourselfers, the Milwaukee brand offers power tools that deliver durability and effectiveness, including
drill bits
. In addition, with technology like Milwaukee's Thunderbolt web feature, users can take advantage of faster drill times and longer bit life. This manufacturer's product options include 1/4-inch hex drive drill bits, 1/8-inch black oxide bits, and 1/4-inch diameter wood boring drill bits, among many others. Designed for most applications, including metal, plastic, and wood, Milwaukee's drill bits feature reduced wobble, protection against side-load breakage, and a secure-grip shank that keeps the bit from slipping in the drill chuck. To begin searching for Milwaukee drill bits and other
drill accessories
, shoppers can check local hardware stores or
eBay
.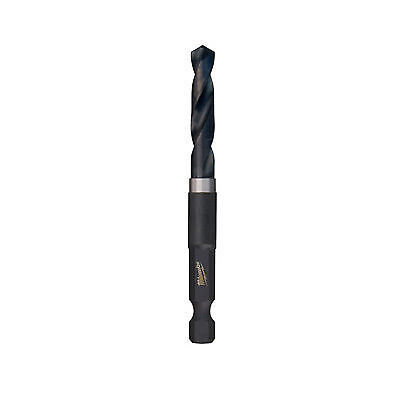 The Milwaukee 48-89-4401 Shockwave Impact Duty 1/4-inch hex drive drill bits use proprietary steel and heat treating to manipulate hardness. These bits feature Milwaukee's Thunderbolt tapered web and parabolic flute that enhances durability and chip removal. The part's taper-fit construction allows for a stronger bit that generates less wobble. The bit's 135-degree split point allows it to start on contact while eliminating walking. Designed for heavy-duty applications, these drill bits help users accomplish a wide range of drilling and fastening needs for metal, plastic, or woodworking. The Milwaukee 48-89-4401 twist drill bits feature a 1/4-inch hex shank, black oxide coating, a length of 2.25 inches, and width of 1/16 inch.
---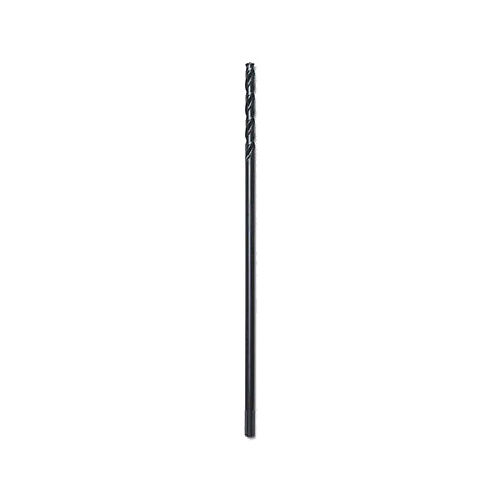 For those who need extended-length drill bits, the Milwaukee 48-89-2770 1/8-inch bit is 12 inches long. This aircraft-length, black oxide drill bit works for deep drilling and extra-reach applications in plastic, metal, and wood. Its 135-degree split point tip allows it to start fast and accurately while avoid any walking. It also comes with a thick core, which helps give it extra protection against side-load breakage. With durable black oxide construction and round shank, this twisted drill bit works well for drilling on curved surfaces. The 1 5/8-inch parabolic flute helps clear debris, keeping the bit cool. The manufacturer's Thunderbolt web technology leads to faster drill times and a longer bit life.
---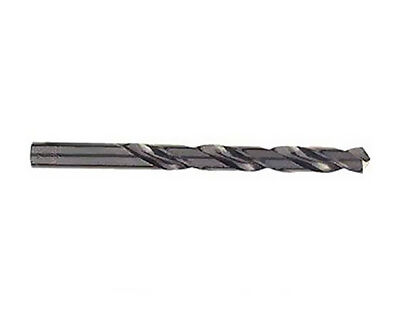 The Milwaukee 48-89-2733 27/64-inch Thunderbolt black oxide drill bit offers a thicker core compared to a standard drill bit, which protects against side-load breakage. In addition, the parabolic flute form helps clear chips fast and the bit's precision start allows for fast and accurate holes. Highly recommended for use with portable drills, this product works well for drilling on curved surfaces. Other features include a 3-Flat Secure-Grip shank that does not slip in the drill chuck. The reduced shank diameter allows for use in 3/8-inch chucks, and these twist drill bits run 5 3/8 inches long with a flute length of 3 15/16-inches. The bits work well with metal, wood, and plastic applications.
---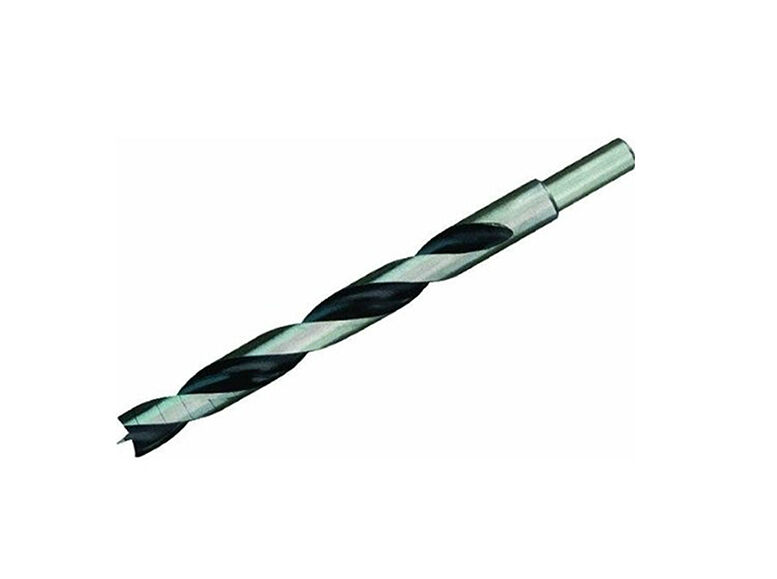 For carpenters and do-it-yourselfers who need accurate, clean holes, the Milwaukee 48-15-0250 Brad Point 1/4-inch diameter wood boring drill bit features a length of 4 inches. With depth marks for quick visual reference while drilling, these precision-machined bits provide high-quality, reliable, and fast performance. The Milwaukee Brad Point Collection also includes 1/8-, 3/16-, 5/16-, 3/8-, 7/16-, and 1/2-inch bit options, allowing users to select the best bit size for the job. Remember to select the proper bit size based on the task and the drill type and size.
---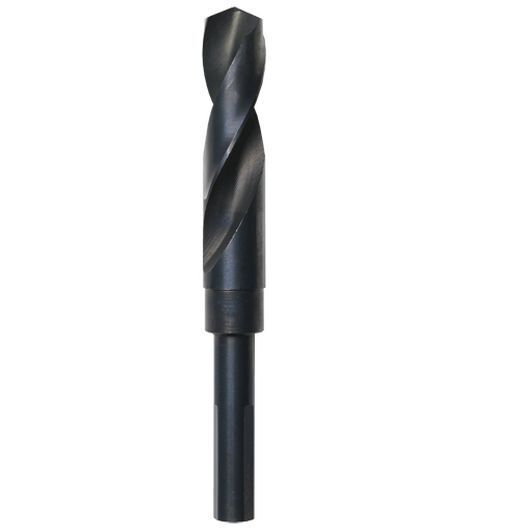 The Milwaukee 48-89-2739 17/32-inch S&D black oxide drill bit features a 1/2-inch reduced shank, 6-inch length, and a flute length of 3 inches. The Milwaukee 48-89-2739 features a Thunderbolt web design, making for a thicker core than most standard drill bits and protecting against side-load breakage. It works with most applications, including plastic, wood, and metal. Other features include a 135-degree split point for a precise start, 3-Flat Secure-Grip shank to avoid slippage in the drill chuck, and effective drilling on curved surfaces.
---
How to Buy
Start searching for drill bits by typing product terms into the Search bar on any
eBay
page. When reviewing available bits, read the product listing for important specifications like size, weight, product features, and performance capabilities. Remember to ask the seller any questions not addressed in the listing by clicking the
Ask a Question link
on the item page.
For those looking for Milwaukee drill bits, they should remember to choose the size and features required to get the job done quickly and efficiently. Whether drilling in wood, metal, plastic, or another application, the Milwaukee brand offers a variety of drill bits to achieve the desired results.