When shopping for the man in your life, it's important to consider his interests, personality, and style. A holiday gift given to a male recipient should be something that he will enjoy, which also shows that you put some thought into it. Is he sporty? Does he love video games? Is he a technology buff? Once this is narrowed down, it's easy and less time-consuming to pick the perfect gift from many popular products on the market.
For the man who loves experimenting with technology, the Apple iPad Air will let him take it wherever he goes. At just one pound, the iPad Air is more lightweight than previous models. This product is stocked with lots of features, including a Retina display, Wi-Fi and cellular data capability for Internet access anywhere, camera with video recorder, and the popular App Store for games and apps. He can take his movies, music, and data anywhere he goes with this sleek device.
| | |
| --- | --- |
| Weight | 1 pound |
| Dimensions | Height: 9.4 inches, Width: 6.6 inches, Depth: 0.29 inch |
| Operating system | iOS 7 |
| Colors | Space Gray, Silver |
| Capacity | 16GB, 32GB, 64GB, 128GB |
---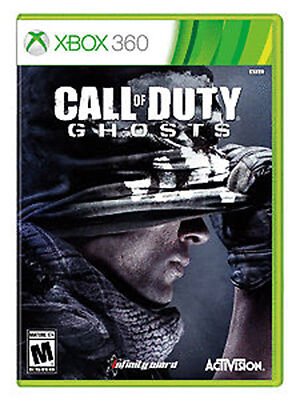 A man that is a hardcore gamer will love receiving "Call of Duty: Ghosts", the tenth installment in the "Call of Duty" franchise. This first-person shooting game has all of the action a player could want for hours of fun. The game is available for multiple platforms, so no matter what console he owns, he can enjoy this fast-paced, exciting game. Available platforms include Windows, Wii U, Xbox 360, Xbox One, PlayStation 3, and PlayStation 4.
---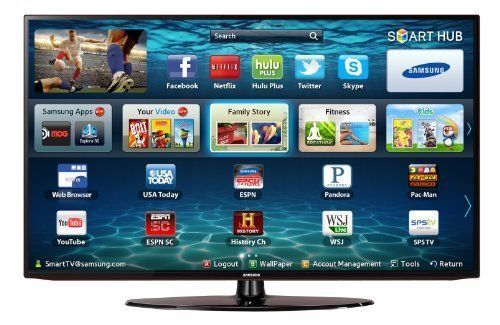 TVs have become smarter than ever, thanks to advances in technology. The newest Smart TVs make viewing his favorite movies and programs more enjoyable than ever. For the guy who loves to kick back and tune in, a Smart TV makes a great gift idea for the holidays. In addition to having a crisp, clear 1080p high-definition picture, Samsung Smart HDTVs also have built-in Wi-Fi. This allows a user to surf the Internet, use interactive apps, and even stream movies and shows from services like Netflix or Hulu without additional equipment. Smart TVs are available in many different sizes so they can look great when placed in any room.
---
Every man needs a quality wallet in which to keep his personal items, like cash, credit cards, and personal identification. A wallet that is created with the best materials is stylish and will last for years. Coach is a brand that creates quality wallets that make excellent gifts. The Crosby Slim Card Case is a thin wallet that is ideal for holding a few credit cards and a driver's license. For the man who carries more around with him, the Bleecker Legacy Double Billfold Wallet offers more space, while still remaining small enough to easily slide into a back pocket. Coach wallets come in many different colors and materials, including leather and crocodile, for a stylish yet classic look. Other high-quality designers that create wallets for men include Louis Vuitton and Gucci. A designer wallet is the perfect choice for a man who wants a functional accessory that still shows off his own personal style.
---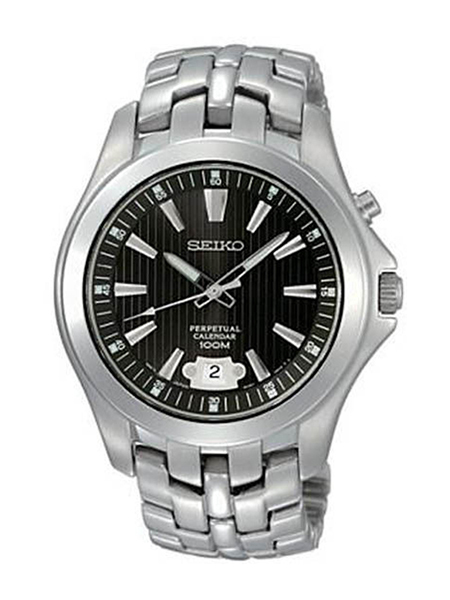 A watch is not only a functional gift, it is also the perfect finishing touch for any look. A great watch can be worn with casual clothing, but it can also easily transition to the office. Seiko is a reputable brand that is known for quality and style. The Seiko SNQ101 is a great model that is versatile enough for daily wear. This model features a stainless steel band and case with a black and silver dial that goes with anything. It is water-resistant up to 100 meters and features perpetual calendar movement. Seiko watches can easily retain their beauty for many years, and they make perfect gifts for dads, sons, husbands, and other loved ones during the holiday season.
---
Buying from eBay
When deciding on the perfect gift for him, there is no better place to shop than eBay. eBay has many of the most popular items for men to make holiday shopping more fun and less of a chore. No matter who a shopper is looking for, eBay has the perfect holiday gift ideas that fit any budget. Men's shoes, accessories, jewelry, and electronics are all available to make it simple to find the perfect holiday gift for any man. Searching eBay for quality and affordable gifts for him is easy, thanks to the robust search feature and customizable filters.