Headphones are becoming more and more popular for music lovers, TV watchers, and cell phone users. With headphones, people can listen to audio and hear it better without disturbing those around them. However, deciding what kind of headphones to purchase is easily overwhelming because there are so many varieties from which to choose.
One of the new features that manufacturers are starting to incorporate into their headphones is playback control. With this, users can control when the music stops, plays, and goes forwards or backwards to the next track on the device. Since this feature is not overly common yet, it can be hard to find a good pair of headphones that has it. A good way to select a satisfactory one is to choose a pair of headphones that has been rated as one of the best sets on the market.
Although the playback feature is certainly highly desirable, there are other things to look for in a headset as well. Experts like the ones at Macworld suggest choosing headphones by looking at things such as sound quality, comfort, and, of course, playback controls.
Frequency Response
It has been suggested that shoppers ignore the manufacturer's specifications all together, particularly the frequency response ratings. This is because there is no standard testing for frequency response, so the manufacturers often exaggerate the specifications. In addition, the frequency does not really indicate the sound quality of the headphones. Speakers have to have a good balance between the treble, midrange, and bass frequencies, but since the speakers in headphones are so small, it can be difficult to produce the bass frequency. Therefore, it is better to disregard these specifications and go off of other people's reviews regarding how the speakers sound.
Playback Controls
Playback controls came into existence due to the popularity of cell phones. Originally, the controls were located on the headset cable and included a small microphone and buttons to control the call, such as the ability to hang up. The earbud headphones still have the controls located on the wire because they are too small to put buttons on, but the larger headsets now have control buttons located on the headphones and are used for things like media playback and volume control.
Fit and Comfort
Since users tend to wear headphones for a long period of time, it is vital that they fit well and are comfortable. Smaller in-ear headphones need to stay inside the ear canals without causing the ears to ache, and the larger headsets should be lightweight and not too tight. Since everyone is different, it is hard to determine which headphones are comfortable solely based upon reviews from other users. However, if the majority of past buyers think that the set was comfortable, then there is a good chance that it is for most people.
Types of Headphones
No expert can tell people what type of headphones to purchase because each has its own set of advantages, and shoppers should choose for themselves which kind would be best for them.
Type of Headphone

Description

In-ear headphones, also called earbuds, are small and simple in design

Fit into the ear canal and are effective at blocking out all external sounds

Speakers are tiny and may not always have the best sound quality

On-ear headphones are larger than earbuds, and sit on the outside of the ears

They do not block out sound well

Less damaging to the ears since they do not go inside the ear canals.

Over-ear headphones have the best sound quality and noise-cancellation abilities because they sit over the ears and completely cover them, blocking out external noises

Most expensive to purchase

Larger speakers suggest they are capable of producing the best sound quality
Most people choose the type of headphones to get based on their lifestyle. For example, the earbuds are very portable and ideal for those who like to listen to their music on the go. Music enthusiasts who are listening to their tunes in one location tend to go for the higher quality over-ear headsets.
All of the following recommended headphones by Macworld have playback controls, superior sound quality, and are considered to be comfortable by most users.
| | |
| --- | --- |
| 1 | Etymotic Research mc3 Headset In-Ear Headphones |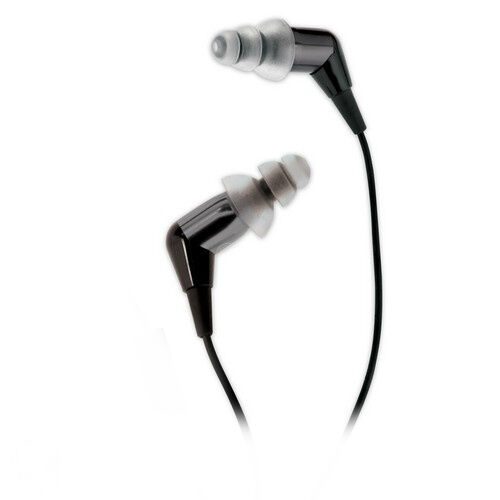 The mc3 in-ear headphones were chosen for their high quality and fairly low cost. The design was a result of the Etymotic company's desire to produce high-performance in-ear headphones that did not cost as much as the others. The buds are built with moving coil drivers that cost less but are are similar in performance to the higher-cost devices.
The Research mc3 headphones go deeper into the ear canal than many other in-ear headsets, and they are built to block out external noises. The trouble with headsets like this is that it is hard to get them to fit right. However, these are built with flexible materials to make them more comfortable and easy to fit.
---
| | |
| --- | --- |
| 2 | Westone UM2 True-Fit Dual-Driver In-Ear Headphones |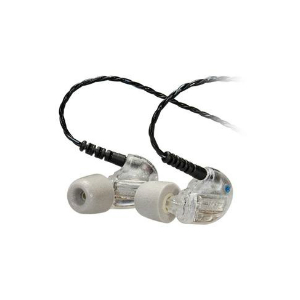 CNET gave the Westone UM2 True-Fit Dual-Driver a four-out-of-five star rating for its superb design with exclusive True-Fit technology. The company has more than 40 years of experience in headphone productions, and it used all of that knowledge to produce these True-Fit headphones. Granted, they come with a high price tag, but they offer a truly sophisticated audio experience.
The complaint that CNET had about the earphones is that they are slightly larger than most of the other earbuds on the market. So anyone with a smaller ear canal may find these to be uncomfortable. However, they have a slick look and a twisted cord that is convenient to use.
---
| | |
| --- | --- |
| 3 | Porta Pro On-Ear Headphones |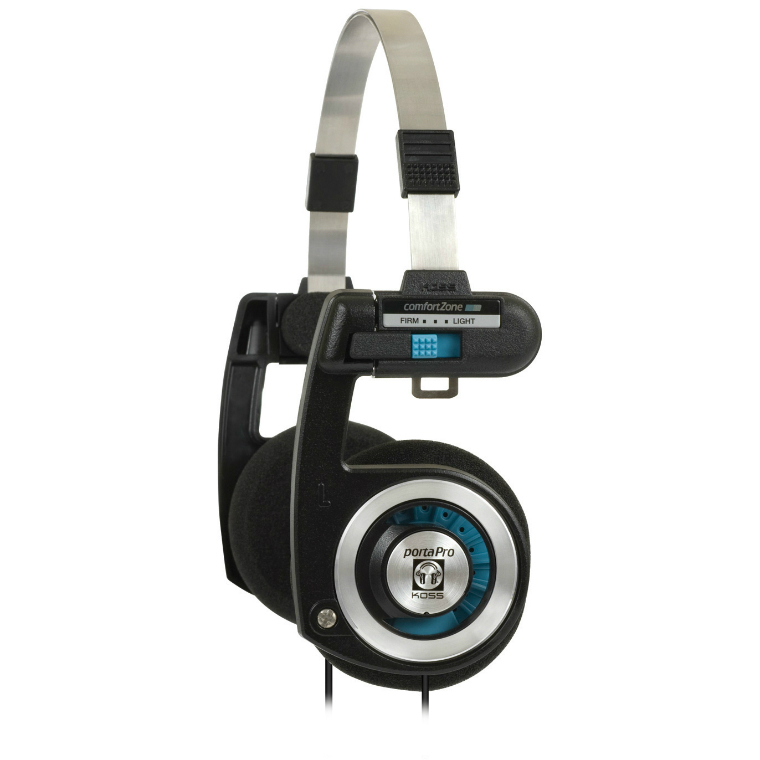 The Porta Pro headphones are known for being lightweight and are made out of mylar. The material is ideal for rich bass sounds. They are portable with a collapsible headband, are comfortable, and come with a carrying case. The majority of the reviews that the Porta Pro on-ear headphones receive are four out of five stars.
---
| | |
| --- | --- |
| 4 | Beyerdynamic DT 235 Over-Ear Headphones |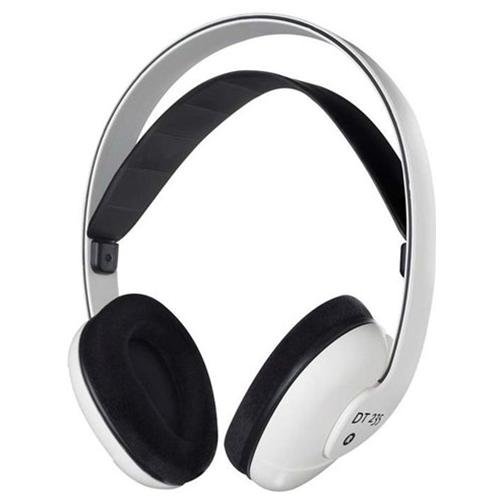 The Beyerdynamic DT 235 headphones might look simple, but as the folks from HeadRoom say, they are far from being unsophisticated. For a very low price, the DT 235s do an excellent job of blocking exterior sounds, and they have balanced sound frequencies with clear bass sounds. When compared to other over-ear headphones, these are fairly compact and portable.
---
| | |
| --- | --- |
| 5 | Denon AH-D1001 Over-Ear Headphones |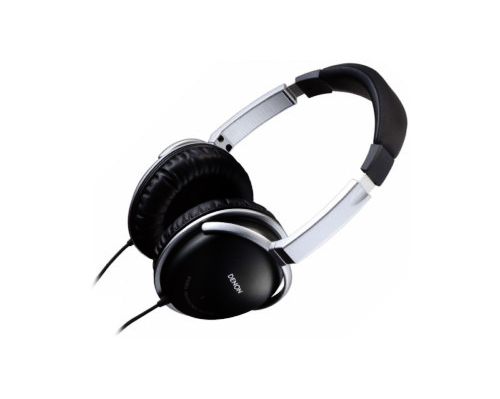 What makes the Denon AH-D1001 stand out is its microfiber diaphragm technology that consists of a lightweight construction that allows for a frequency range that extends above what the human ear can hear. Put simply, the audio is clear and crisp. In addition, it has an acoustic optimizer design to make the sounds more natural and unaffected by ambient noises.
It comes with an adjustable headband and soft ear pads so that it can fit more people comfortably. The headphones weigh in at a mere 6.3 ounces, so they can be worn for hours without causing a headache. Unfortunately, these do come at a higher cost than some other headphones, but the price is still more reasonable than many other models.
---
How to Buy Headphones on eBay
Any of the best-selling headphones can be found easily on
eBay
by simply entering the name of the model into the search bar. For example, you can search for the "
Denon AH-D1001
" on the eBay web page. After you do so, a list of all the sellers who have this particular headset for sale appears. Begin looking through the listings, and if you feel overwhelmed by how many there are to sort through, eliminate some of the products by entering specifications, such as your price range and whether or not you want new or used products. As you shop, you can also add the ones you are interested in to your Watch List so that you do not lose track of them.
Conclusion
Headphones are a fantastic way to listen to music without bothering other people. They have continually become more popular every year, which means that more and more brands and models are available. Having too many options can be frustrating and confusing; however, purchasing headphones that have been rated as being the best on the market ensures that buyers have a higher chance of being more satisfied with their selection. These headphones are built with high-quality materials, are made to fit comfortably, and are designed to deliver the best sound quality possible. By looking through the top-rated products first, shoppers can eliminate having to do all the research on their own.