You've finally splurged on that big screen TV, set up a man cave or home entertainment system for the kiddies and now that pesky manual is telling you you need a set of HDMI cables to connect your TiVo, Blu-ray player and other gear to your home receiver. Fear not, you can learn the ins and outs of HDMI, an electronics industry acronym for high-definition multimedia interface.

Think of the HDMI cable like a handshake; it's loaded with technology that let two devices meet up and exchange information and it helps prevent piracy because without it you exchange information from one machine, say a digital camera, to another (TVs or a computer). Even better, HDMI helps eliminate tangles of cord by also delivering high-quality sound at high speed through the same single cable.

You'll hear and see a lot about the different versions of HDMI. Versions labeled "HDMI 1.*" were manufactured for full HD 1080p TVs and devices that connect to them. But when the media and consumer electronics industry began working on 4K resolution, or 2160p, TVs that can show video at four times the clarity of a 1080p TV, they needed a cable that could handle more data, more efficiently. That spawned the cable you see labelled "HDMI 2.0," or high speed HDMI.

Though you'll be safer purchasing HDMI 2.0, buying an older HDMI 1.4 (the last update to HDMI 1.*) is perfectly fine. If you check and see that you in the past few months purchased new HDMI 2.0-compliant equipment, like 4K resolution TV and a 4K Blu-ray player, spring for the high speed HDMI 2.0 cable.
Here's a list of some top HDMI cable manufacturers. They include Dynex, Insignia, Best Buy's Rocketfish brand and Monster, the maker of headphones and other electronics. Don't get too hung up on whether the cable is cheap or expensive; all HDMI cables must meet minimum specifications. You don't need to overpay.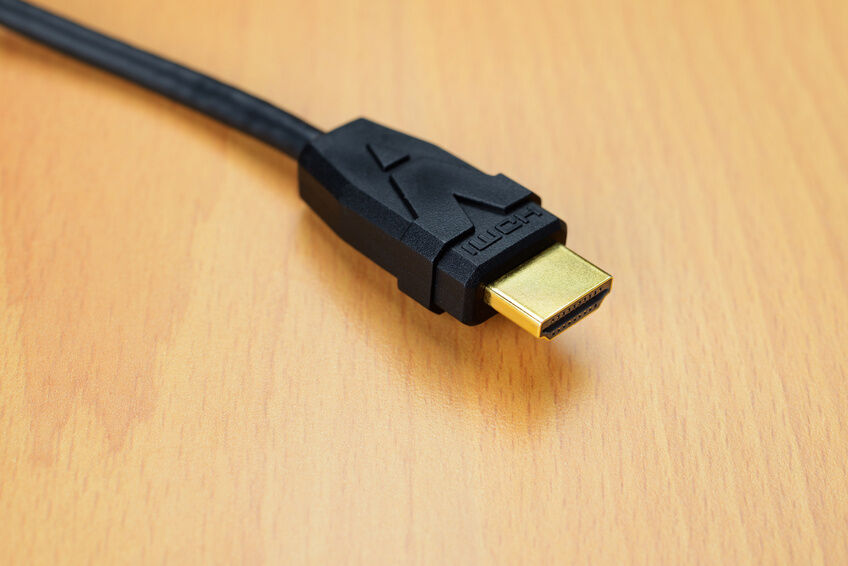 1
Dynex HDMI Cables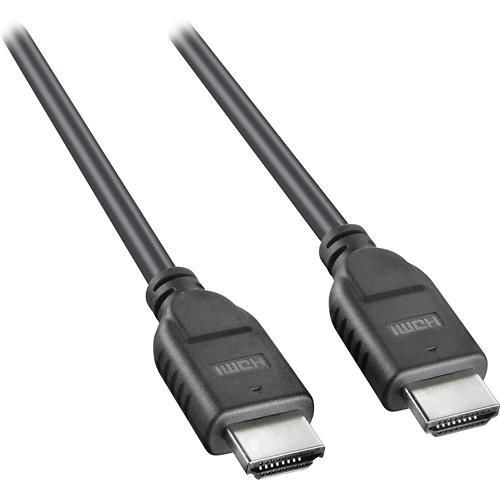 Available in a standard 6-foot length and longer, the Dynex line of HDMI cables are excellent for high-definition television, DVD and Blu-ray home theater components. These cables handle 1080p video resolution easily and provide viewers with an 8-bit color depth that facilitates a clear and bright picture on screen. While some audiophiles choose to invest a good portion of their home entertainment budget in cables, many others prefer a good quality basic HDMI cable. Dynex HDMI cables are highly rated for their reliability, overall quality and their ability to support Dolby 7.1-surround sound. They tend to be relatively cheap compared with big brands who try to sell you on premium features like the ability to improve picture quality. For the record, most people don't notice very subtle differences in TV picture quality.
---
2
Insignia HDMI Cables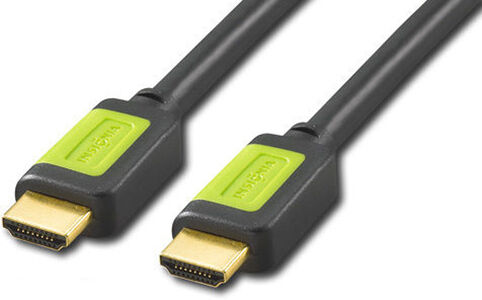 Insignia HDMI cables are another solid choice. The company touts its gold-plated connectors as ensuring maximum data transfer performance and limiting electrical interference (signal noise). In other words, expect a decent picture with not too much screen judder during fast-moving TV watching times, like during a sporting event. High speed HDMI connects to a device with a micro HDMI interface to a device with an HDMI interface that lets you easily connect your compatible cell phone, tablet, digital cameras or camcorders to your full HD 1080p TVs, LCD monitor or projector. Like most cable, the Insignia cables support Dolby 7.1-surround sound.
---
3
Rocketfish Advanced HDMI Cables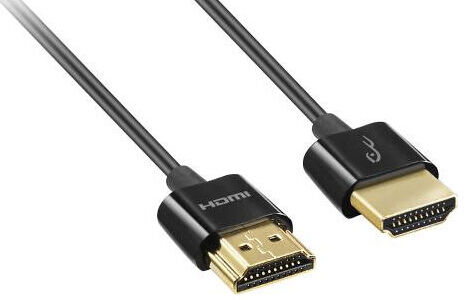 While most HDMI 1-version cables readily support 1080p video resolution, Rocketfish Advanced HDMI cables use the HDMI 1.4 standard to support video up to 4000 by 2000. That's not quite 4K resolution, but pretty close. HDMI 2.0 systems can transfer data at up to 18Gbps, up from 10.2Gbps in HDMI 1.4. This Rocketfish cable advertises transfer speeds of 13.8Gps and TVs with fast screen refresh rates for watching fast-moving scenes of 120Hz. The gold-plated connectors offer corrosion resistance, durability and excellent conductivity. It's compatible with HDMI-enabled devices including DVD and Blu-ray players, HD gaming systems like the Sony PlayStation 4, satellite and cable boxes, LCD and plasma HDTVs and A/V receiver boxes.
---
4
Monster 700 Series HDMI Cables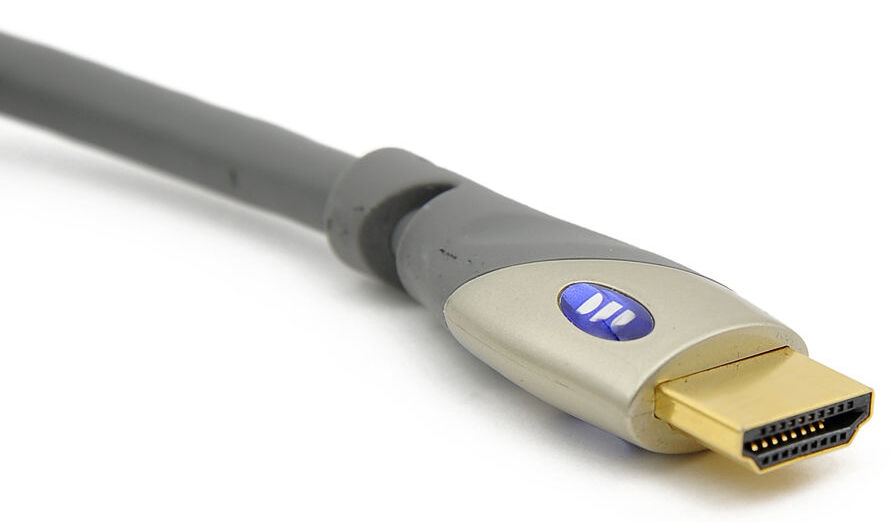 The Monster 700 Series line-up of HDMI cables suits users who have a basic home theater and enjoy a quality listening and watching experience. Rated for 1080p video resolution, these cables are compatible with most system configurations, as they are available in five lengths between 4 and 35 feet. A 13.8 Gbps speed rating handles movies, music and high-definition formats with ease at 120 Hz. Moreover, the high-density triple layer shielding offers maximum noise reduction without sacrificing clarity and quality. Monster HDMI cables also support Automatic Lip Sync, which helps users avoid distracting disparities between sound and screen. It's an important goodie, as some really cheap cables often have this problem.
---
5
Monster 1000 Series HDMI Cables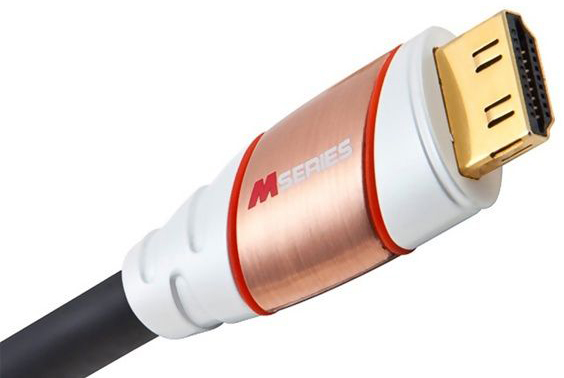 With a 15.8 Gbps speed rating and the ability to transmit 1080p+ with ease, the Monster 1000 Series earn high marks among audiophiles who prefer feature-rich HDMI cables in their home theaters. With one of the widest ranges of available lengths, they conform to any theater set-up. Choose from lengths of 4, 8, 12, 16 and 35 feet to fit into your setup. Rated for in-wall use and complete with high-density triple layer shielding, the Monster brand's top-of-the-line HDMI cables are a natural choice for users who want to insure that their carefully curated, high-end home theater equipment performs at its potential.
---
How to Buy HDMI Cables on eBay
Achieving the goal of replacing or upgrading HDMI cables to maximize the both the audio and video potential of a home entertainment system is a simple process. Execute a search on eBay by typing in the desired model or brand name into the search bar and refine the results, if necessary. Getting the most out of an entertainment set-up makes watching movies and television at home a pleasure. Carefully choosing the right HDMI cables with the right specific feature support is critical, as is following the recommended safety and quality standards for in-wall installation of these important cables.

Conclusion
HDMI cables pack a lot of goodness into a single cord. For users, it cuts down on cord clutter by eliminating the need for separate cables to transmit picture and audio between TVs and peripheral devices such as set-top boxes, printers, cameras and other tech devices that transmit gobs of data at a high speed. Movie and TV makers love them because they include a security feature known as HDCP, or high-definition copy protection. With HDCP, they can focus on high quality without worrying about piracy tech getting the best of them. Before you buy a new HDMI cable, though, you should check whether your devices support HDMI 2.0, or HDCP 2.0. A good rule of thumb is that if you've since 2015 purchased a 4K resolution TV (aka 2160p) and a new 4K A/V receiver from your favorite electronics outlet, you should also buy an HDMI 2.0 cable. You should also check the distance between the HDMI connector on your 4K resolution TV and peripheral electronics device. Because manufacturers place HDMI inputs in different places on the back of a TV, sometimes a 6-foot HDMI cable is too short.