When it comes to headsets and headphones , there are plenty of options. It's one thing to use a headset while sitting at home in front of a computer and another to use one while out and about. In the latter case, a streamlined option is usually the best one. Earbud headsets are popular for that very reason. Earbuds slip inside the ears, so they are lightweight and inconspicuous. Tiny microphones are built into the wires that stretch down to connector jacks. The best models offer remarkable clarity and comfort.
Things to Consider when Shopping for Earbud Headsets
| | |
| --- | --- |
| Earbud Quantity | Most earbud headsets include two earbuds so that there is one for each ear. This design is ideal for listening to music, watching music, and doing other things in which the viewer or listener wants an immersive experience. One-earbud headsets are less popular, but they are suitable for situations in which one ear needs to remain "free." Being out on a bicycle is a prime example. Cyclists need to still be able to hear what is going on around them but may also want to enjoy music, audiobooks, podcasts, and other forms of entertainment. One-ear headsets are also suitable for making phone calls. |
| Microphone | Microphones on earbud headsets are typically located on the wires that extend down toward the jack that plugs into whichever device is being used. In this case, they are referred to as in-line microphones. They are usually very compact and barely noticeable. Ideally, they should also be extremely lightweight. That's especially important for runners and others who want to use their headsets while engaging in strenuous activities. A bulky microphone would continually bounce against a person's chest, which would be uncomfortable and distracting. |
| Noise Cancellation | Ideally, earbud headsets should have excellent noise-cancellation capabilities. The earbuds themselves should be designed to cancel out extraneous noises. This is typically accomplished with soft inserts that fit snugly inside ears. As long as they fit correctly, these inserts should be able to block out outside noises to allow the user to enjoy whatever audio is being played. Noise cancellation also comes into play with microphones. The best microphones use special technologies to produce crisp, clear sounds. It's well worth it to spend a little more in order to get an earbud headset that has a noise-cancelling microphone. |
| Controls | People often use earbud headsets while they're on the go. Whether they're just walking from point A to point B or engaging in more strenuous activities, they don't usually want to stop and pause in order to adjust the volume, answer calls, or perform other tasks. That's where top-notch controls come in handy. As simple as they may appear, many earbud headsets feature sophisticated controls that put users in the driver's seat. These controls are usually located on the microphone, but they may also be found elsewhere on the cord or on the outsides of the earbuds themselves. Controls for adjusting the volume, answering and ending calls, and performing other tasks are available. |
| Compatibility | Some earbud headsets are specifically marketed for certain devices. However, the vast majority of them technically work with numerous products. Just because a headset has a particular logo on it doesn't mean that it can't be used with other devices. The key is to consider the connector that's being used. The most standard connection is the 3.5-millimeter jack. Any earbud headset that has one can work with just about any compatible device. It's convenient to buy earbuds that can be used with many devices because people don't usually need to buy new ones whenever they buy new phones, MP3 players, and other products. |
| Tips | Comfort is a major concern for most people. In fact, some people refuse to use earbuds at all because they can't seem to find models that are comfortable to wear. The best way to find an earbud headset that is comfortable is by purchasing one that has interchangeable tips. If the tip that's on the earbud initially is too large or too small, another one can be put on instead. The material that is used matters too. Silicon is generally agreed to be the most comfortable, but any soft material should work fine. |
| Cases | Even if an earbud headset is durable and designed well, it won't last very long if it's mistreated. When not in use, it's smart to keep a headset in a case. The best headsets come with cases, so there's no need to buy them separately. There are soft cases, but they may not offer the right level of protection. Hard cases are better, but they need to be slim and compact enough to slip comfortably into purses, pockets, and other tight spaces. By using a case, it's easier to protect earbud headsets to ensure that they last a long time. |
| Clips | Interestingly enough, many people buy earbud headsets and then hardly ever use the microphone. Those who use the microphone regularly often complain about keeping it in place. This issue is eliminated when a clip is included, and most of the top earbud headsets have clips. The clip is usually located on the back of the microphone, and it can be used to secure it to a lapel, collar, or other part of a shirt for superior clarity. It's sometimes necessary to try a few different spots before finding the right configuration. |
For seemingly simple devices, there are many features to consider with earbud headsets. A great way to cut to the chase is by doing research about today's most popular earbud headsets. These headsets generally offer the most advanced features, and they also tend to be the most comfortable.
| | |
| --- | --- |
| 1 | GoGroove audiOHM HF Earphones |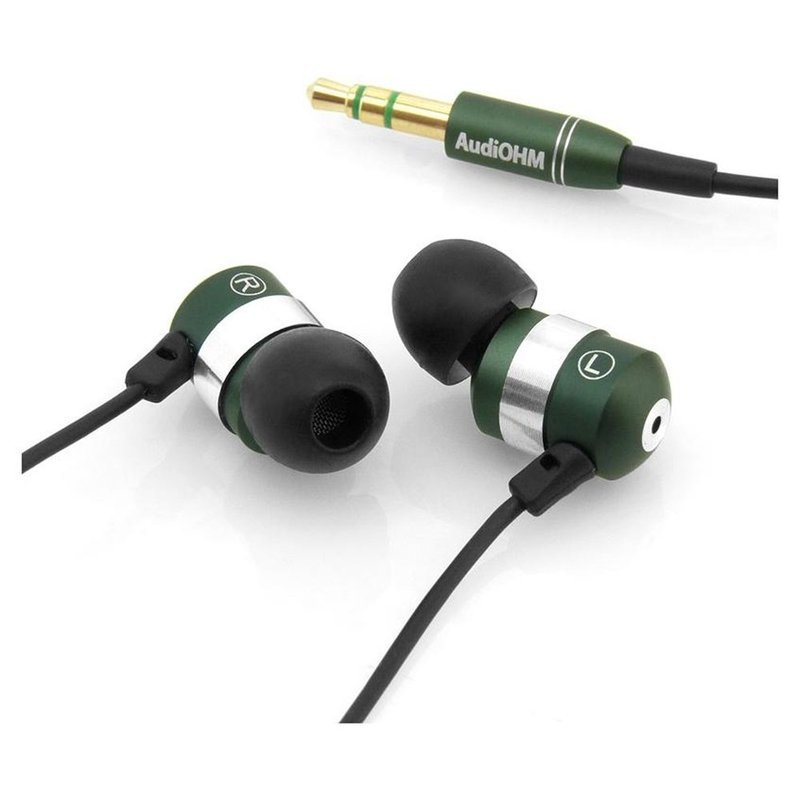 Audiophiles are especially fond of this headset, which offers remarkably deep bass tones. For that reason, these earbuds are ideal for listening to music. Three gel inserts are included, which makes it a snap to find the perfect fit. For added comfort, each earbud has an angled design. When they are inserted correctly, they seal flush for exceptional noise isolation. The sleek microphone has an answer key and enhanced voice detection. A velvet bag is included.
---
| | |
| --- | --- |
| 2 | Samsung Wired Stereo EH360 Earbud Headset |
Although this headset is generally used in conjunction with smartphones, it has a 3.5-millimeter jack that makes it compatible with a huge array of devices. However, it is clearly designed with hands-free calling and answering in mind. The in-line microphone has a simple answer control that is activated with the touch of a button. Comfortable ear gels are included.
---
| | |
| --- | --- |
| 3 | Apple Earphones with Microphone and Remote MB770G |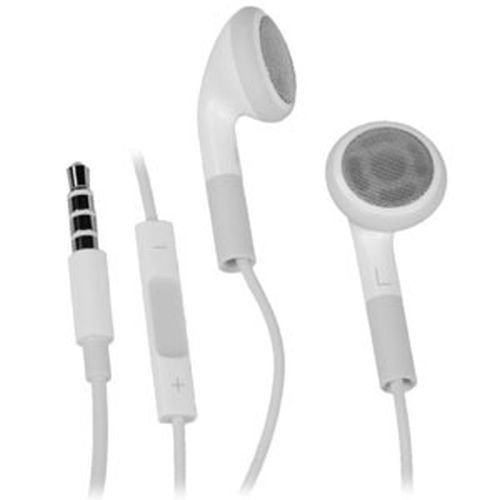 Although these earbuds are marketed for use with Apple products, they can probably be used with other devices as well. However, the remote control, which is included on the in-line microphone, works best with devices like iPhones, iPads, and iPods. It can be used to adjust the volume and to skip through songs. Another button can be used to record voice memos and to answer or end calls.
---
| | |
| --- | --- |
| 4 | Logitech H165 Notebook Headset |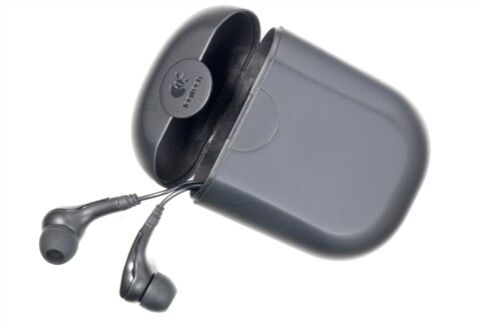 This earbud headset is advertised for use with notebooks, but it has a 3.5-mm jack that allows it to be used with just about any device. The mute function can be used to reduce background noise during phone calls. If the other party is speaking, for instance, the mute button can be pushed to enhance call clarity. A travel case is also included and should be used to keep the headset safe.
---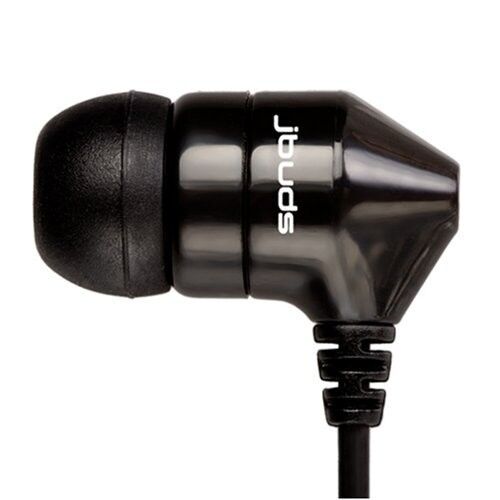 Unlike the other earbud headsets on this list, this set only has one earbud. It's designed for people who only want to have audio going to one ear. For instance, a single earbud makes sense for people making phone calls and for those who are out running, cycling, and engaging in other activities where it's important to stay alert to background noises. It boasts an ergonomic design that's enhanced by soft silicon inserts, which are offered in four sizes.
---
Finding Earbud Headsets on eBay
A huge selection of earbud headsets is available on eBay. Many can be found by clicking on the
Portable Audio &
Headphones
category and continuing to the Headphones section. By using the drop-down menu, shoppers can search for
earbud headphones
. Results can be filtered even more by using the check boxes on the side of the screen. It's also possible to find headsets in the
iPod & Audio Player Accessories
category and similar categories.
Conclusion
Earbuds are convenient because they go in the ears and are lightweight. If having the ability to make calls or to otherwise use a microphone is important,
earbud headsets
are optimal solutions. The best ones include a dizzying array of convenient features, so it's well worth it to do a little research before making a purchase.