Today's ear pad headsets are more elaborate than ever. The days of having just a few options to choose from are long over. Many people focus almost exclusively on price while shopping for these accessories, but the truth is that all kinds of incredible features are available at nearly all price points. With that in mind, it pays to do a little research and to learn about today's most popular models before making a purchase.
Features to Consider when Buying Ear Pad Headsets
| | |
| --- | --- |
| Comfort | Most people keep their ear pad headsets on for long periods of time, so comfort is a major concern. Without the right padding and materials, a headset will cause discomfort. For optimal comfort, the headband itself should be adjustable. Otherwise, it may fit too snugly or could even be too loose. The ear cups should be lined with soft, pliable material. When too little cushioning is used, the cups can dig into a user's ears. Many headsets' headbands are also padded, which ups the comfort ante significantly. Various materials may be used, but memory foam tends to offer the highest degree of comfort. |
| Connectors | The vast majority of computers, laptops, tablets, MP3 players, and other electronic devices have the same kinds of audio jacks. The 3.5-millimeter connector jack is fairly ubiquitous, so it's what is typically used on the most popular ear pad headsets. Still, shoppers should confirm that their devices are compatible with specific headsets before making their purchases. In addition to having standard 3.5-millimeter jacks, many headsets have USB connectors as well. This is usually done to ensure optimal audio quality because USB connections relay digital signals more clearly. Even if a USB connector is present, it doesn't necessarily have to be used. |
| Controls | People who mostly plan to use their headsets for listening to music and watching movies aren't usually too concerned about having the ability to quickly adjust the volume or to tweak settings in other ways. Those who plan to use headsets for gaming, however, tend to place a top priority on finding models that offer the most convenient controls. Some headsets have in-line volume and microphone controls, which means that they are located on the wire that extends from the jack to the ear cups. Others have controls on the ear cups themselves. Some models even have programmable buttons, which come in handy while playing fast-paced online games. |
| Wired vs. Wireless | There's a lot of debate out there about whether wireless headsets are worthwhile. The consensus seems to be that wired headsets work perfectly fine for most people. Those who need more mobility, however, are wise to invest in decent wireless headsets. The important thing here is to select a model that has a decent wireless range and that offers clear, consistent audio quality. The microphone needs to work reliably too, or the headset will be virtually worthless. |
| Charging | Wired headsets are always plugged into computers and other devices, so there's no need to use batteries or to charge them. Wireless models, of course, are a whole other story. When looking for a wireless headset, shoppers should pay attention to charging options. Many inexpensive headsets operate strictly off of AA or AAA batteries. It's possible to buy rechargeable batteries, of course, but swapping them out regularly can be a nuisance. The best wireless headsets come with charging docks. Many can even be used while they are charging, which is an especially nice feature. As long as a headset remains charged for long periods of time and is easy to recharge, it should be worth it. |
| Speakers | When most people think of speakers, the kind that sit next to computers and that are included in surround sound systems come to mind. Ear pad headsets also have speakers, though; they are located inside the ear cups and are very small. Sound quality largely relies on the quality of the speakers, so it's crucial to pay attention to them when shopping for these peripherals. Some of the best speakers are capable of offering true surround sound. Angled speakers tend to deliver the most realistic and immersive sound, so they are wildly popular with gamers. |
| Microphone | The only reason to buy a headset as opposed to basic headphones is to have the ability to speak to others online or over the phone. When buying a headset, then, it's important to pay attention to the design and quality of the microphone. High-quality models have microphones that are positioned on flexible booms, which allows users to place them as near or close to their mouths as necessary. There are also concealed microphones, which offer a sleeker and less conspicuous look. The most important feature to insist on is noise cancellation, which helps to muffle out background noises. |
| Software and Compatibility | It's easy to assume that a headset will work with just about any device, but that's often not the case. While most headsets have 3.5-millimeter jacks, they may include software that only works with certain operating systems. Before buying a headset, a shopper should confirm that it will actually work properly with the device with which it will be used. Even if a headset technically works, it may be impossible to derive all of its benefits if the software can't be installed. Many headsets strictly work with Windows PCs while others are specifically designed to popular game consoles like the PlayStation 3. |
Today's Top 5 Ear Pad Headsets
After learning about the most sought-after features for ear pad headsets, shoppers should peruse today's top-selling models. This makes it much easier to zero in on the perfect solution.
| | |
| --- | --- |
| 1 | Plantronics GameCon 780 Headset |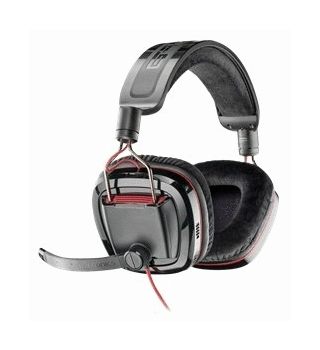 This headset is strictly designed for Windows machines, so those with Macs and other devices should look elsewhere. Thanks to spin joints, this set can be folded flat for easy storage. It has a 3.5-mm connector along with a USB connector, which helps to enhance digital clarity. A variety of on-ear controls is offered as well, including a microphone-muting function and a volume-adjusting wheel. Thick padding on the headband and ear pads makes this headset remarkably comfortable. It's not a wireless set, but its cord is a very generous 6.5 feet in length.
---
| | |
| --- | --- |
| 2 | Pulse Elite Edition Wireless Stereo Headset |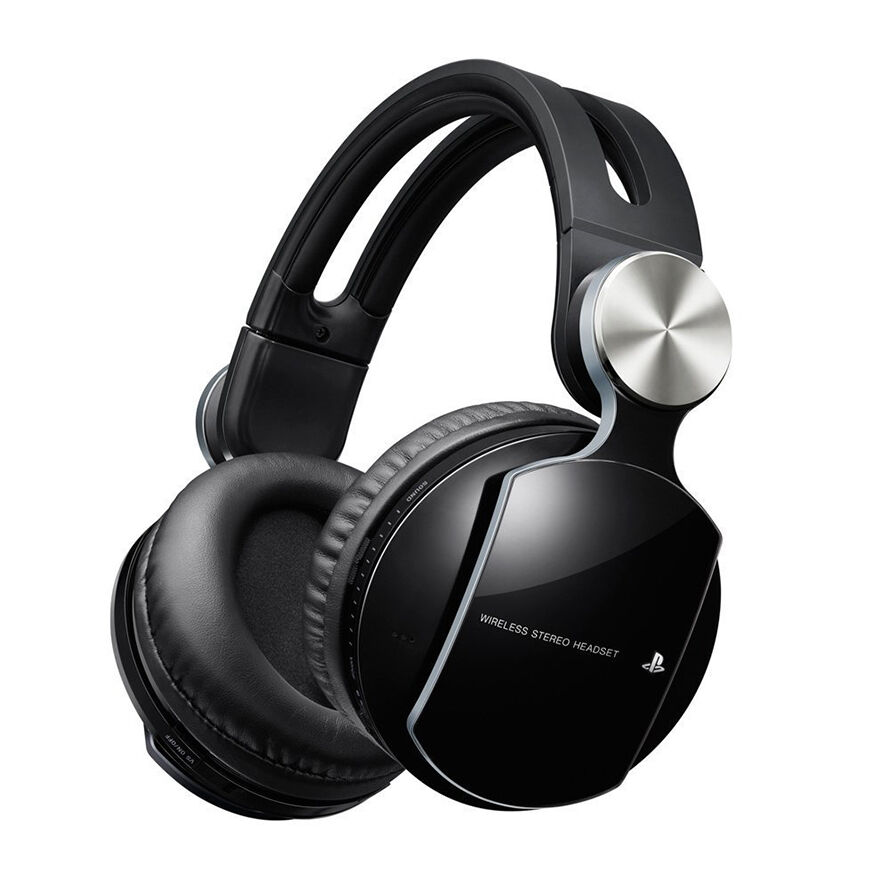 Gamers and music lovers alike tend to place a top priority on sound quality. For such audiophiles, this first-rate headset should do the trick nicely. Exceptional bass technology and triggered pulsing make for a truly immersive experience, and the hidden, noise-canceling microphone ensures crystal-clear clarity at all times. It is compatible with the PS3, Windows, and Mac, and it offers a nice assortment of quick-access controls.
---
| | |
| --- | --- |
| 3 | Yapster Universal PC/Stereo Gaming Headset |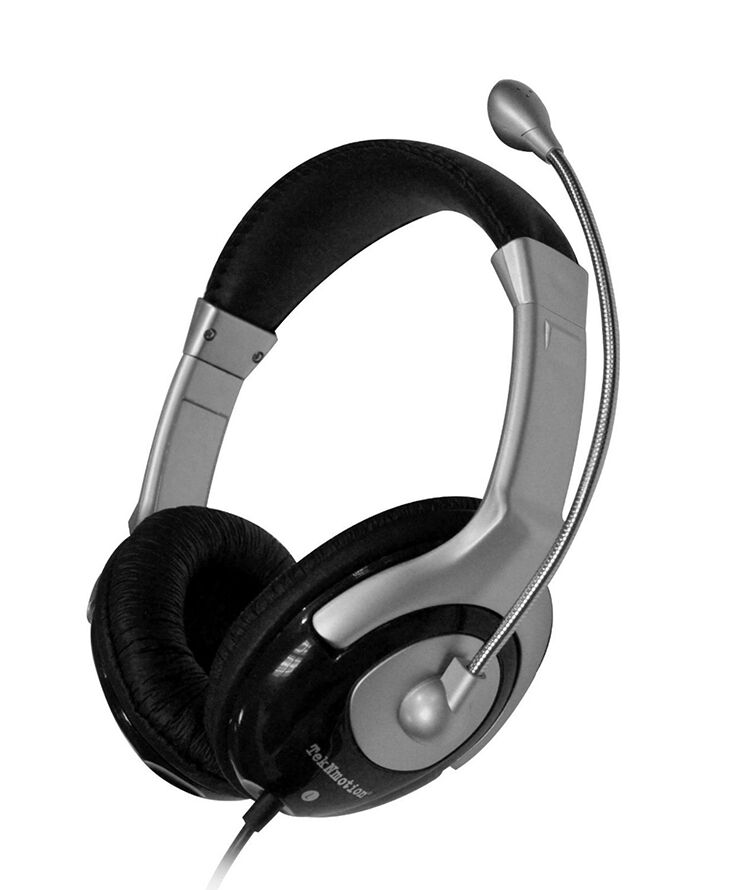 With its low price and exceptional compatibility, this headset is a must-have for cost-conscious consumers who have multiple devices. It offers true stereo sound, and it has an in-line volume control and mute button that are sure to come in handy on many occasions. The padded headband ensures that the set doesn't dig into people's heads, and the flexible, drop-down boom microphone can be adjusted in many clever ways.
---
| | |
| --- | --- |
| 4 | Logitech Wireless Gaming Headset G930 |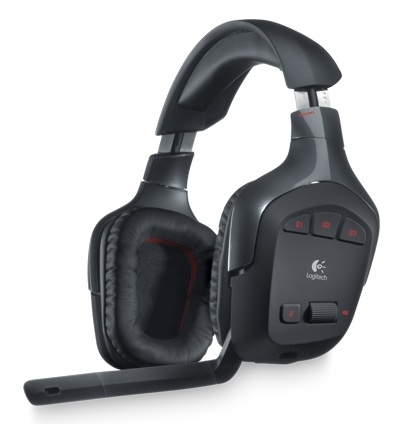 Many gamers and other computer users appreciate having the ability to get up and move around while continuing to use their headsets. Many ear pad headsets have long cords, but they may not be quite long enough. This nice wireless set by Logitech offers wireless capabilities with a range of up to 40 feet. Its recharging base has a USB connection and can be used to charge the headset during game play. Memory foam lines the headband to ensure optimal comfort, and the ear pads are remarkably plush as well.
---
| | |
| --- | --- |
| 5 | Turtle Beach Ear Force Z11 Headset |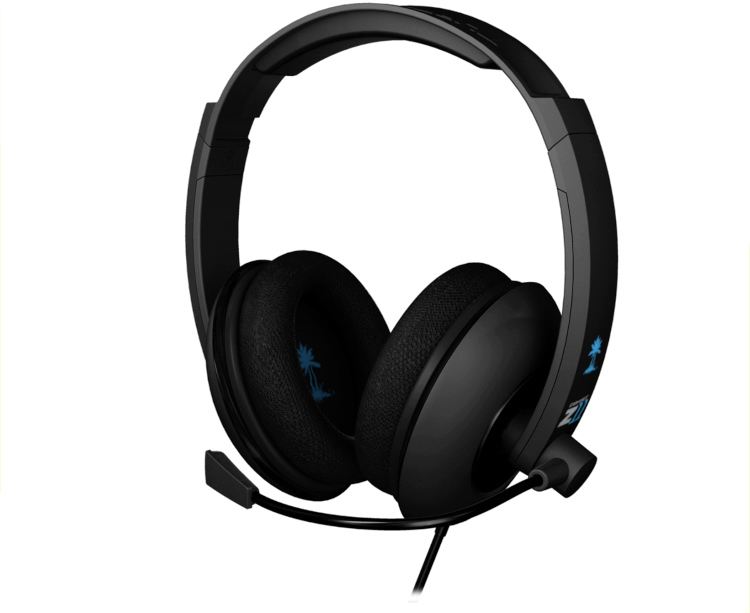 One of the best things about this high-quality headset is its superior compatibility. It comes with a four-pole connector and an adapter for PCs and laptops, so it works with a variety of devices. Angled speakers deliver impeccable sound quality, and the in-line volume control is a nice, convenient touch.
---
Finding Ear Pad Headsets on eBay
Find
ear pad headsets
on eBay by starting in the
Electronics
category. From there, continue to the
Portable Audio&
Headphones
subcategory, and then click over to the Headphones section. There are drop-down menus that help to narrow the search to ear pad headsets.
Conclusion
Many people strictly need headphones to make the most of their computers and other devices. For those who need to communicate with others online, however, headsets with microphones are the way to go. While some people prefer earbuds and other designs,
ear pads
tend to be the most popular. They deliver superior comfort, and many models have exceptional controls for added convenience. By browsing the offerings on eBay, it's a breeze to find high-quality ear pad headsets with all of the best features.