Produced by a manufacturer known around the world for providing superior cleaning power,
Dyson bagless vacuum cleaners
come in several styles to tackle tough messes ranging from crumbs to pet hair. Each type of vacuum features a different color scheme to designate its purpose within the Dyson lineup, such as yellow for full-sized general vacuums and a light purple for the specialty pet styles, and all include the patented cyclonic action that traps debris for a deep-down clean. Whether the vacuum comes from a local home goods store or online at
eBay
, comparing each of the top Dyson bagless vacuum cleaners side by side allows the shopper to pick the ideal model for their needs with patented Dyson power.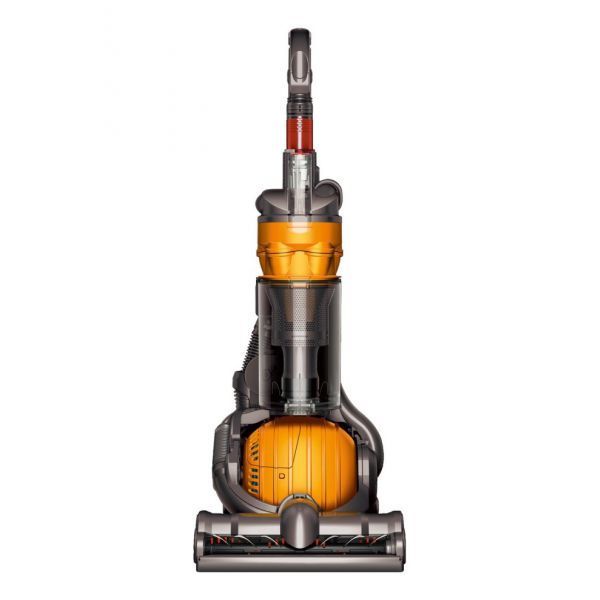 Suitable for all flooring and square footages, the Dyson DC24 upright bagless vacuum cleaner features Dyson ball technology for easier gliding, effortless turns, and the ability to stretch out flat for more efficient cleaning under beds and furniture. This yellow and grey vacuum proves effective for high and low pile carpet as well as tile, standard and exotic hardwoods, and laminate. It moves with ease from surface to surface without necessitating a break for setting changes. The included HEPA filter meets all federal requirements for allergen capture and the patented Root Cyclone technology works overtime to reduce clogs, loss of suction, and inefficient cleaning.
---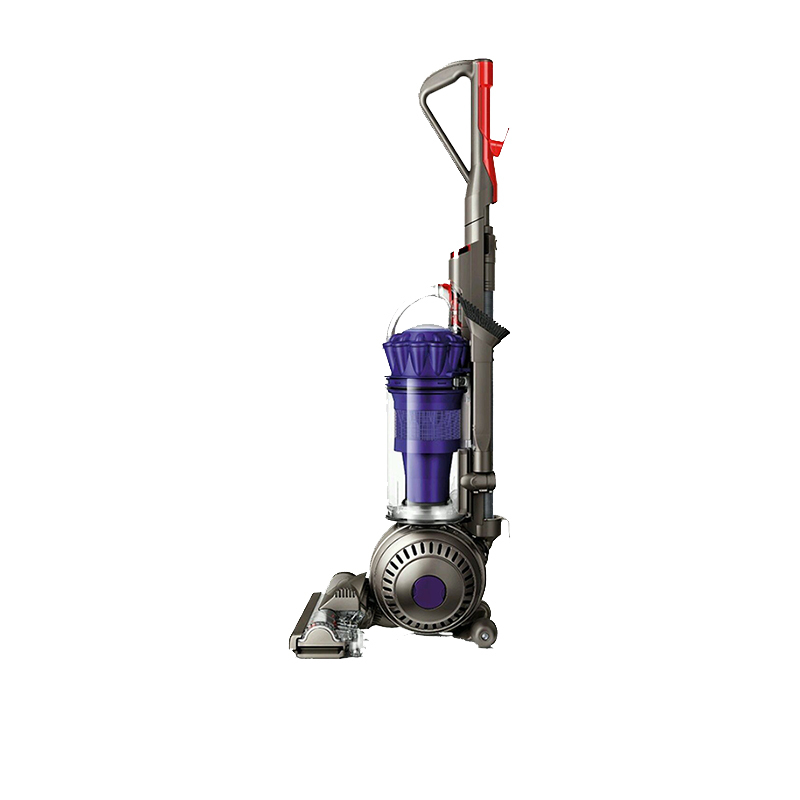 Also known as the Animal Upright and differentiated by the purple and silver color scheme, the Dyson DC41 comes outfitted with hard working Dyson features like the proprietary ball technology, Root Cyclone technology, and self-adjusting bar that works well for all surfaces. The extra attachments like the mini turbine head, combination tool, stair tool, and debris nozzle also work hard to power through tough pet hair as well as general hard-to-reach dirt lurking in corners, along draperies, in the crevices of furniture, and in high places. This bagless upright vacuum also comes recommended by the Asthma and Allergy Foundation of America because of its high-powered HEPA filter and efficient mode of operation.
---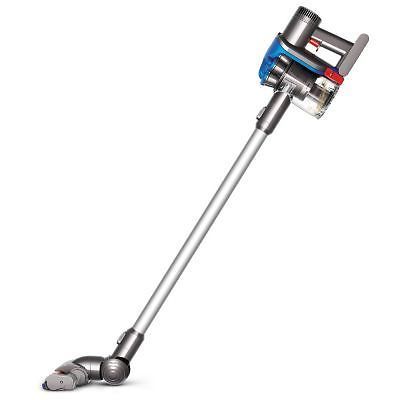 Ideal for small places or an upper floor of the home, the Dyson DC35 bagless vacuum looks like part upright and part handheld canister. Also known as the Digital Slim, the vacuum's motorized floor tool cleans even hard to remove dirt and grime and the 22.2-volt rechargeable lithium ion battery works continuously for over an hour and recharges up to three times faster than other combination vacuum cleaners in its class.
---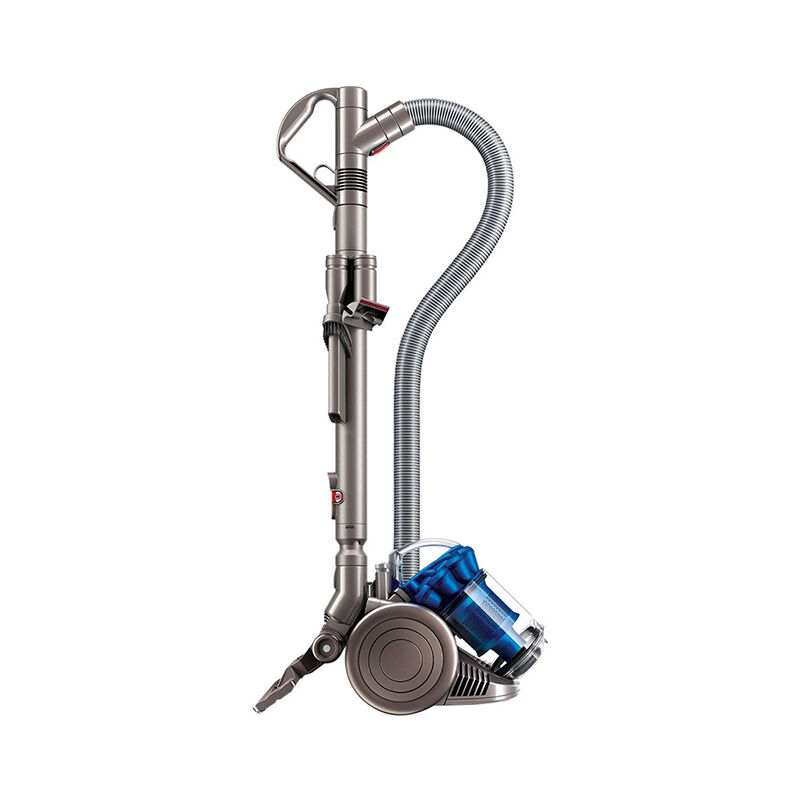 Convenient and versatile, the Dyson DC25 compact canister vacuum pulls double duty by operating as a standard upright vac as well as a portable and handheld canister system. Dyson's patented Root Cyclone Technology captures even microscopic dirt and dust particles and directs them straight to the easy to empty dirt cup while also removing mold, mildew, and other allergens from the air. As one of the smallest bagless vacuum cleaners produced by the brand, the DC26 operates easily with just one hand and comes with washable filters to not only reduce landfill waste, but also to prove more economical for the owner year after year.
---
One of the members of the brand's upright all-in-ones also known as the Origin, the Dyson DC40 multi-floor bagless vacuum cleaner cleans deep down dirt on the floor and many other areas around the house. This vacuum comes equipped with an effortless transition bar that enables the vac to go from carpet to hardwood to tile with no breaks or adjustments required, saving the user effort as well as time. The onboard attachments and the extendable cleaning wand take care of debris up high or under beds and furniture, and keeps it locked inside the dirt cup thanks to the proprietary Radial Root Cyclone technology feature. Similarly to many other vacuums in the Dyson family, the filter captures particles as small as 0.5 microns to help alleviate allergies and make the surfaces as clean as possible.
---
How to Buy
Whether you require a hard working pet vacuum or a robust all-in-one machine, find any style and model of Dyson bagless vacuum cleaners to fit your cleaning needs on eBay. Instead of using a generic term like "vacuum cleaner," plug in more detailed keyword phrases such as "Dyson DC40 upright bagless vacuum" or "Dyson DC26 upright canister vac" when querying the search bar found on each page of the site. This search method saves time and money and also facilitates a quicker purchase and more rapid delivery. After unpacking your vacuum, put it to use immediately to bust through tough dirt and debris and make pet hair problems a thing of the past.