Webcams are some of the most useful electronic communication gadgets to join the computer world. They allow people to have virtual face-to-face meetings and interviews even if they are thousands of miles apart. These devices also make it possible for friends or families living in different countries to keep in touch. Clip-on webcams are popular for their affordable cost and portability. People who own multiple
computers
can use a clip-on webcam instead of spending extra to purchase different computers with built-in cams. When choosing a webcam, it is important to pick one that meets individual needs for business or personal use.
| | |
| --- | --- |
| 1 | Logitech HD Pro Webcam C920 |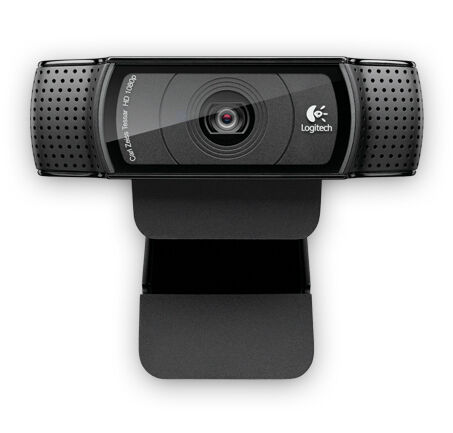 This clip-on camera provides high image quality with a variety of live chat and video conference programs. It is an ideal choice for people who want a budget-friendly option for home business use. There is also a screw attachment at the bottom of the camera, which allows it to fit on a tripod. This is beneficial for people who want to place the camera further away from the computer or in a location where there is better lighting. The webcam also has the ability to capture still images.

Features:
1080p
Dual stereo microphones
Autofocus
HD video recording capabilities
15 megapixel camera for capturing still images
Compatible with Windows, OS X, and Linux
---
| | |
| --- | --- |
| 2 | Microsoft Lifecam Cinema |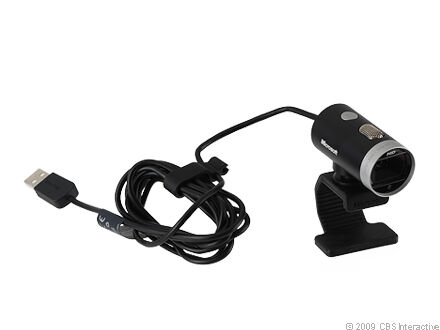 This camera comes with several combined features that are not commonly found together in other webcams. It features a swivel neck, which allows it to be moved easily without being taken off the monitor. There is also a wide-band microphone, and the device has an automatic focus feature to eliminate the need for constant adjusting. With its sound-capturing capabilities, the device can pick up a person's voice while filtering out most distracting background noises. Video calling and photos can be captured in HD with the Microsoft Lifecam Cinema.

Features:
720p HD
High-precision glass element for sharper image quality
Automatic exposure control for optimal video quality
Compatible with Windows and OS X
Optimized for Microsoft Linc, Windows 8, and Skype
---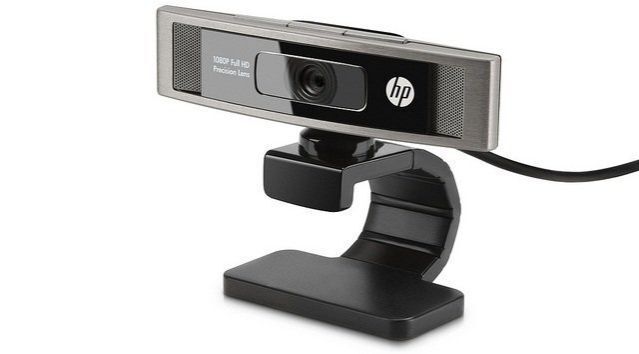 This award-winning webcam offers high-quality images and video. With 13 megapixels, still images are crisp and clear. The 5x digital zoom capability allows the device to be placed far away from the person or video subject while still maintaining good picture quality. This camera is a good choice for business use or those who require very smooth video streaming. The setup process for this camera is designed to be user friendly, so it is a device that nearly any person can use. There are also three quick-launch buttons for easy startup.
Features:
1080p at 30fps
Noise and echo reduction for optimal sound quality
Automatic light exposure technology for high-quality video and pictures
Swivel clip is able to be mounted almost anywhere
Compatible with Windows XP, SP2/Vista, 7, and 8
---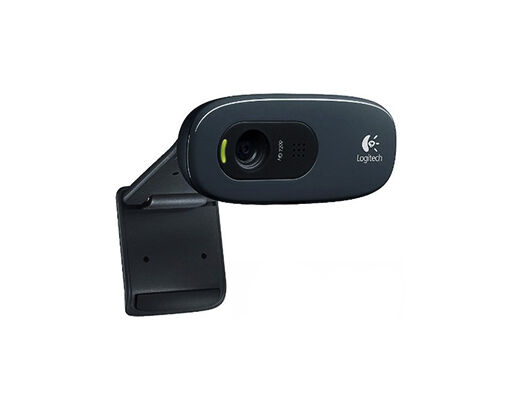 This is one of the simplest but most practical webcams on the market. For those who want something that is easy to set up and easy to use, this is a good choice. Its capabilities are mostly limited to still-image capturing and video calling. There is a simple rubberized clip that allows the device to attach to nearly any monitor. Another benefit about this webcam is that there is no need to install additional drivers. People who want a camera to use to talk with friends or family without breaking the bank may benefit from this webcam.
Features:
720p
Three megapixels
Automatic noise isolation feature on microphone for optimal sound quality
Automatic light adjustment for better video quality in low or bright light
Compatible with Windows and OS X
---
| | |
| --- | --- |
| 5 | Microsoft LifeCam HD-5000 |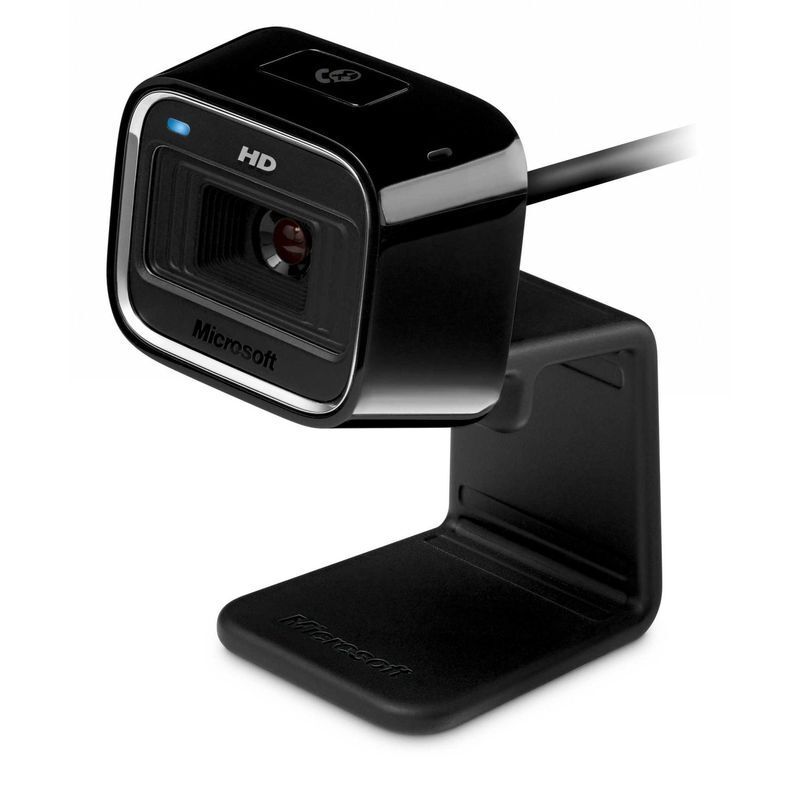 While this camera may not have as many features as some of the others previously mentioned, it does have enough features to make it desirable. However, its simplicity puts it in the category of affordable. It is optimal for people who want a webcam for personal use. One of the more attractive features of this device is its face-tracking abilities. When the person in front of the camera moves, the device uses a special technology to track face movement. This results in clearer focus during a video call. The camera is portable and can be placed on top of a monitor or on a flat surface.
Features:
720p HD
TrueColor technology for enhanced picture and video quality
Automatically adjusts for bright or low light
Compatible with Windows XP or higher, excluding XP 64-bit
Minimum Intel Dual-Core 1.6 GHz or 1 GB of RAM recommended
720p
Three megapixels
Automatic noise isolation feature on microphone for optimal sound quality
Automatic light adjustment for better video quality in low or bright light
Compatible with Windows and OS X
---
Choosing the Right Clip-On Webcam
There are several important issues to think about when choosing a webcam. While it is crucial to make sure the device is supported by the computer's specifications and
operating system
, it is also important to make sure the camera meets individual needs in five important areas.
Lens Quality
People who need the highest possible image quality should always choose a webcam with a glass lens. A plastic lens does not deliver the best quality.
Megapixels
These are tiny specks of color that make up an image when they are grouped together. A higher megapixel number means a sharper and more detailed image. A minimum of 720p is a good choice for high-quality images. People who require the best possible quality should look for cameras with more than 1,000p. This consideration is especially important for people who plan to take still images with their webcams.
Frame Rate
As megapixels are vital to still images, the frame rate is vital to video quality. This is the rate of images sent per second. About 60fps is a good frame rate for high-quality streaming, and any device with this frame rate or higher should deliver smooth video quality. People who plan to use their cameras for business purposes should especially take this into consideration.
Low-Light Quality
For those who plan to use their webcams in offices with little natural light or in darker rooms at night, this is an important consideration. Some webcams offer low-light capabilities that include a red light on the device. This helps images stay clearer despite a lack of overhead light and the haze reflecting from the monitor's light.
Autofocus
Most of today's webcams offer this feature. However, it is an important one to verify. If a camera does not have autofocus, the user will have to sit still to maintain a clearer image. Most people move somewhat or make gestures during a video call, so a camera with autofocus will eliminate the need to adjust the camera frequently.
Finding Clip-On Webcams on eBay
There are many types of clip-on webcams available on eBay. To browse them, start on eBay's main page. Click on the link titled
Electronics
. Select the
Computers, Tablets & Networking
subcategory. Click on the option labeled "All Categories." Next, select the link for
Webcams
under the
Laptop & Desktop Accessories
list. This will show all the available options. Use the search bar on the top of the page to look for a specific model, or use the sorting options on the left side of the page to customize the results further. Check eBay's
Daily Deals
page for current webcam sales.
Conclusion
Finding the right webcam will be a unique experience for each person. Every individual has different needs for speed and quality. Whether the device will be used for business or personal communications, it is important to invest time to research each option before making a purchase. A good webcam may last for several years if it is maintained properly.