There are only a few things that are considered as "old school" as cassettes. These days, it is hard to get one's hands on cassettes, but for those who already have a big collection of
cassette tapes
from decades past, having a player in their car is definitely worth the investment. There are several brands that still sell
car cassette players
, but the buyer should research the available types before jumping into a purchase. It is important to choose the right one for the best listening experience, and these five brands represent some of the best machines on the market. Some of these car cassette players are no longer produced, but the buyer can still purchase refurbished versions at online sites such as eBay.
| | |
| --- | --- |
| 1 | Pioneer KEH-P2030 Cassette Receiver |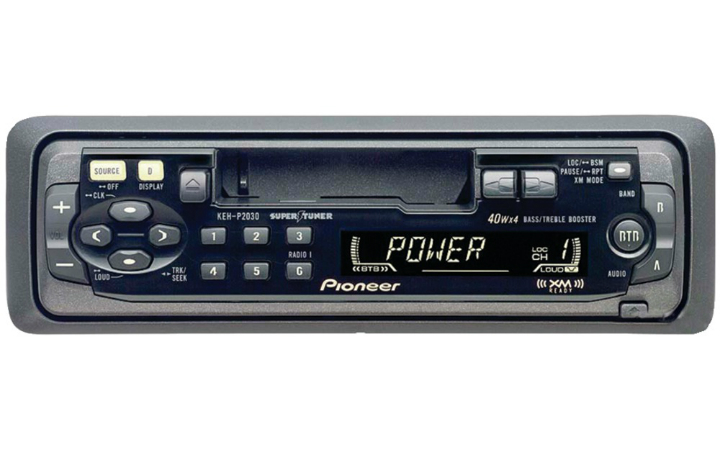 The Pioneer KEH-P2030 is a basic but excellent cassette receiver, which includes sound enhancers to give the recordings a livelier sound. It has 18 FM and six AM presets, along with also being satellite radio ready with an additional antenna. The device has an FM sensitivity of 11 dB, which is good enough for clear listening. It also comes with five settings for Bass Treble Boost to customize the sound output. The Pioneer KEH-P2030 features a detachable faceplate and two loudness levels for volume change, which means the buyer can set it to high and the volume change is more significant than if the unit set to low. Inserting a cassette into the deck automatically turns on the receiver, and it also functions as a CD changer. The KEH-P2030 is highly rated by audiophiles on the Internet for its good sound reproduction.
---
| | |
| --- | --- |
| 2 | Clarion ADB340MP CD/MP3/Cassette Receiver |
The Clarion ADB340MP is a great option if the buyer has CDs and cassette and wants a receiver that can play both. It looks just like a CD receiver but has a fold-down faceplate that reveals a cassette slot. It also features Clarion's MagiTune technology, which seeks out all local radio stations and broadcasts them with crystal clear quality. The unit includes 18 FM and six AM presets and a Magna Bass EX setting that, when switched on, provides a low-frequency boost. Additionally, buyers can also play MP3s with this receiver as it has a rear auxiliary input jack to connect to portable media players. Overall, this is a great receiver if the buyer wants a multi-functional in-dash unit. Consumers prefer this system over others because it offers a lot of options for entertainment.
---
| | |
| --- | --- |
| 3 | Pyle PLRCS19U Chassis Auto-Stop Cassette Receiver |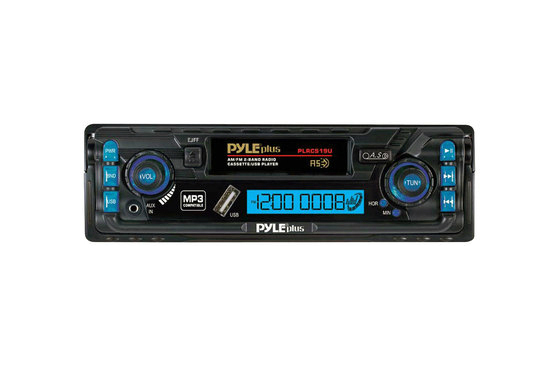 The Pyle PLRCS19U is a cassette receiver with an AM/FM tuner, USB port, and a front auxiliary input to play MP3s from an external media player. It includes a digital display that comes with night illumination. The PLRCS19U also has a special anti-theft pullout system, a USB port, and a four-channel output. It is a basic traditional cassette deck that can also play MP3s, but for some buyers, this may be more than enough. Consumers give high ratings to this machine because of its retro look and easy installation.
---
| | |
| --- | --- |
| 4 | Legacy LCDCS93MP Double DIN CD/MP3 Player with Remote |
The LCDCS93MP from Legacy is another quality cassette player that allows buyers to play CDs, MP3s, and cassettes all from one player. This car stereo has an anti-theft detachable faceplate, and even comes with a remote control. It has a 30-station preset ability: 18 for FM stations, and 12 for AM stations. The Legacy LCDCS93MP features a colorful display, and it is even compatible with European frequencies. This player is suitable for buyers looking for a multi-purpose car stereo that can store many different radio stations. It comes with a remote control for easy access even from the back seat. This device receives praises in reviews on the Internet because it is so versatile for an entertainment system.
---
| | |
| --- | --- |
| 5 | Sony XR-CA350 In-Dash Tape Deck |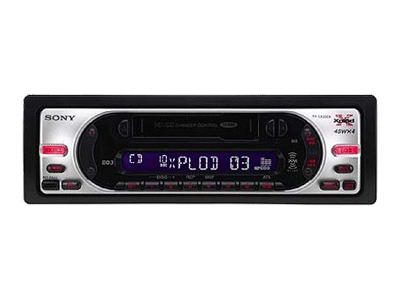 The Sony XR-CA350 is a very basic car stereo component that plays cassettes and features Sony's SSIR-EX tuner technology with a 30-station memory. This in-dash cassette player has a 9-dB FM sensitivity, which is excellent for picking up radio signals. The three-band equalizer helps smooth out the sound output. With some add-ons, this cassette deck is capable of playing satellite radio as well. If buyers purchase the Sony CD Changer, they can also use this stereo unit to play CDs as it already has the controls built-in. This cassette player receives good reviews on the Internet because consumers like the easy to use functionality of the player.
---
A Comparison of the Top Five Car Cassette Players
Since technology has developed beyond audio cassettes, not many places sell cassette players anymore. Therefore, if buyers want to purchase a car cassette player, the first step would be to decide on which model of cassette player best suits their needs. After comparing different models, they should at least narrow down three or four possible models.

Model

MP3 Support

CD Support

Radio Station Presets

USB Port/ AUX Input

Satellite Radio Support with Add-On

Pioneer KEH-P2030

No

Yes, with CD changer

18 FM

6 AM

No

Yes

Clarion ADB340MP

Yes

Yes

18 FM

6 AM

Yes, rear AUX input

No

Pyle PLRCS19U

Yes

No

Unknown

Yes, USB port and AUX input

No

Legacy LCDCS93MP

Yes

Yes

18 FM

12 AM

Yes, AUX input

No

Sony XR-CA350

No

Yes, with CD changer

18 FM

12 AM

No

Yes

After that, the buyer should look for a place to shop for the car cassette player. There are many brick-and-mortar and online car audio electronics stores that sell refurbished or used car cassette players, including eBay. If the buyer is lucky, getting a new car cassette player unit is sometimes possible. However, shoppers should browse around and compare prices from different sellers in order to get the best deal for their purchase.

Buying Car Cassette Players on eBay
If you are looking for a one-stop place to shop for car cassette players, then
eBay
is certainly it. Here you can easily compare prices from different sellers around the country. Some sellers feature brand-new units for sale, while others may offer refurbished or used devices. If you are interested in shopping on eBay, go to the website and type in "car cassette player" into the search bar. Try to make your search term specific to get better search results. For example, "
Pioneer KEH-P2030
" would yield better results than just "
Pioneer car cassette player
."
After clicking on "search," a page that features all relevant listings related to your search term pops up. You can then browse around to see which listing matches your needs and budget. To purchase an item or get more information about it, just click on the listing to see the item page. If you have a question, simply click on the "Ask a Question" link and you can email the seller for more information.
Conclusion
Car cassette players
are not commonly used anymore, but that does not mean the buyer must throw away all of his or her old cassettes. It is still possible to purchase older used or refurbished models of car cassette players, and these five are among the best devices that are still available. The Pioneer KEH-P2030, Clarion ADB340MP, Pyle PLRCS19U, Legacy LCDCS93MP, and Sony XR-CA350 all have different features and capabilities, and chances are at least one type can suit the buyer's needs. Before purchasing a car cassette player, the consumer should compare different models in order to narrow down their preferences, and find a device that fits their budget. One of the best places to shop for a car cassette player is on eBay, because it has many of listings for car stereo systems including new, refurbished, and used units.