A
wallet
is an everyday accessory that is usually an afterthought. There are many occasions when a man must dress to impress from head to toe. He feels confident and looks great, until he brings out his wallet to pay for dinner. A worn or cheaply made billfold lowers a man's style factor significantly, and can embarrass him in crucial social situations.
To make a good impression when he accesses his cash, cards, or identification, a man should consider some important factors. He should check out magazines or online sources to find the best value in a stylish, durable wallet that is well suited for his specific needs. Fine retailers everywhere sell well-made wallets, and
eBay
is a convenient source of quality products as well.
| | |
| --- | --- |
| 1 | Coach Heritage Limited Edition Baseball Glove Wallet |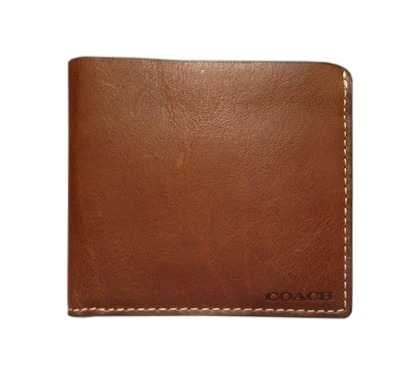 These wallets are reminiscent of the legends of baseball, America's favorite pastime. The well-known American company Coach spent a year gathering baseball gloves that were over 70 years old. From these aged pieces of leather, their artisans produced a few hundred unique bifold wallets. These are limited edition wallets that are very collectible. Since they sold out soon after their release, one must look online to find one of these treasures. This wallet has six card slots and a compartment for cash. Even though the leather is vintage, it is treated and refinished to last for years to come.
---
| | |
| --- | --- |
| 2 | Ralph Lauren Purple Label Alligator Hipster Wallet |
For those guys that are not afraid to make a significant investment, this bifold wallet is highly recommended. Aside from the top quality alligator skin on the outside, it has one bill compartment, two side pockets, and eight card slots. The fully lined twill interior sports an embossed Ralph Lauren logo. Made in Italy, this wallet certainly has the potential to last for many years of high style use. Although the retail cost is somewhat high, a shopper can sometimes find this masterpiece online at a significant savings. One should not necessarily shy away from a used one, due to the quality and durability of this particular wallet.
---
| | |
| --- | --- |
| 3 | Christian Louboutin Paros Spikes Wallet |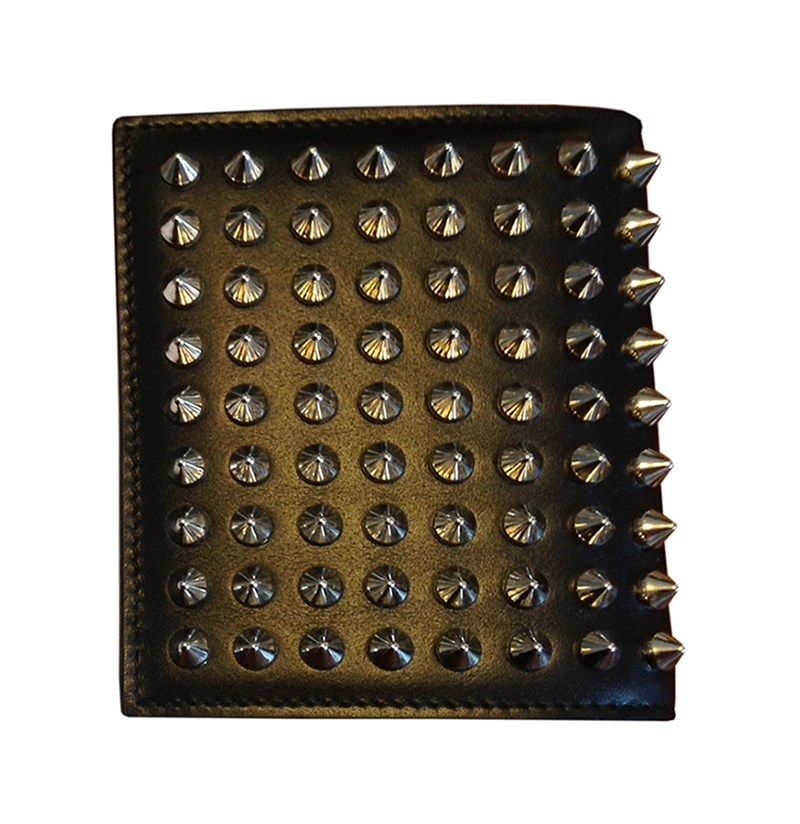 Known throughout the world for those highly sought-after shoes with the signature red soles, Christian Louboutin is a daring designer. He pushes the envelope and creates some unique products, and most people do not realize that he has also made some men's wallets. If a man desires to own a wallet that sets him apart from the ordinary, the Paros Spikes wallet is a good choice. It has one bill compartment, four card slots, and a change pocket with a button closure. This leather bifold with metal spikes adds a real edge to a man's style.
---
| | |
| --- | --- |
| 4 | Dr. Koffer Slim Breast Pocket Wallet |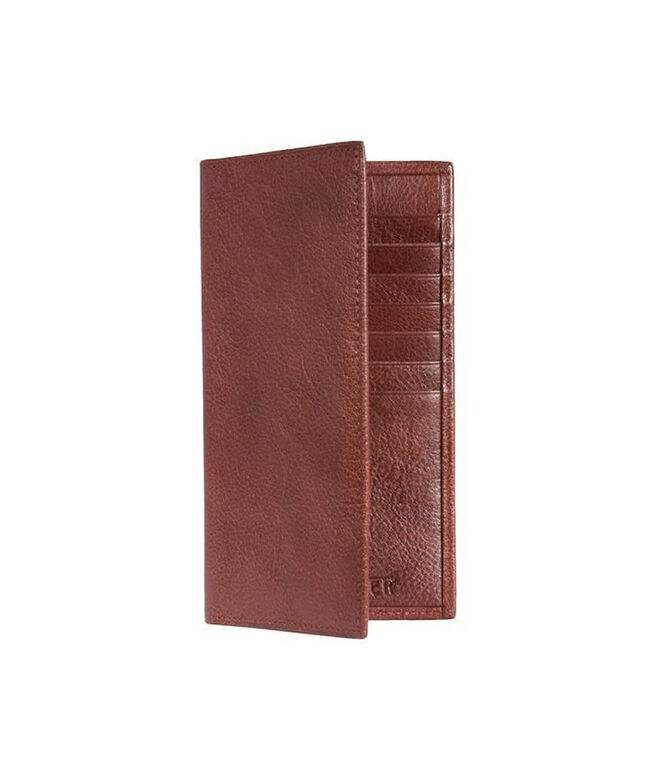 For men who wear suits every day, a breast pocket wallet is a feasible purchase. It is not only classy, but it is also actually more secure from those who want to help themselves to your wallet. Originating in Germany, Dr. Koffer leather products are popular worldwide. Natural vegetable-tanned Venetian leather makes up the construction of the Slim Breast Pocket Wallet. The classic pebble grain texture provides a good grip. It has a currency compartment, an ID window, and seven card slots. This is an elegant choice for guys who wear a suit or sport coat on a regular basis. Its affordability is also a big plus, especially for shoppers on a budget.
---
| | |
| --- | --- |
| 5 | The Mighty Wallet by Dynomighty |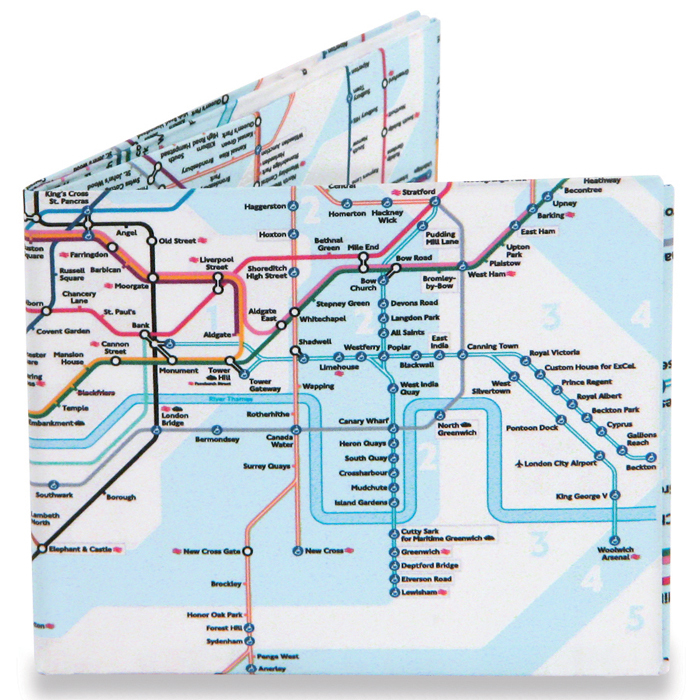 One might think this wallet is simply a novelty item, but in reality it is a truly innovative approach to carrying the daily essentials. There are several things that make The Mighty Wallet unique, but, above all, it is a slim, durable, and affordable wallet, which is what most men seek. It is the original Tyvek wallet from which many copies have sprung up in the marketplace.
Made from a single sheet of water-resistant and highly tear-resistant Tyvek, this wallet is quite durable. There are two cash compartments, side pockets for cards, and even quick access to one's business cards or driver's license via the pockets on each end. It can expand to accommodate up to 16 credit cards. There are tons of eye-catching designs from which the buyer can choose. There is also a Mini Mighty Wallet for those who want an ultra slim front pocket wallet that still has eight pockets for their essentials.
---
Comparison of Top Bifold Wallet Features
Every shopper decides on a wallet based on his own personal preferences. Color, size, thickness, material, and capacity are just a few of the factors to consider in the purchase of a wallet.
Wallet

Description

Unique colors

Vintage cowhide leather

One cash compartment, six card slots

Green, red, black, creme brulee, honey

3.5 inches by 4.3 inches by .5 inches

Genuine alligator skin

One cash compartment, eight card slots, two side pockets

Various colors

3.0 inches by 4.0 inches

Leather

One cash compartment, three card slots, change pocket

Black, brown, cognac

6.75 inches by 3.5 inches

Venetian leather

One cash compartment, seven card slots, ID window

Numerous artistic designs

3.25 inches by 4.0 inches by 0.25 inches

Tyvek

Two cash compartments, two side pockets, two end pockets, expandable to 16 cards

Based on the use and care by the owner, various wallet materials last for various lengths of time. Leathers come in many different levels of quality and durability. One factor that affects the durability of a wallet is the quality of the stitching. A consumer should consider these things before making a purchase.
How to Buy Bifold Wallets on eBay
Trusted online sellers often use
eBay
as an outlet for their products. A positive feedback rating is a good indicator of a seller's integrity and commitment to customer service. When browsing eBay, one finds numerous choices, from top-of-the-line designer
wallets
to simple, moderately priced billfolds and everything in between. If a shopper does not find what he or she is looking for today, it may very well show up on eBay tomorrow. If you are looking for a particular bifold wallet, you should check back frequently.
A shopper finds plenty of wallets for sale on eBay by simply typing "wallets" in the search bar on any eBay page. While a general search produces many results, one may find it easier to refine his search by the use of more specific terms. A shopper can find results more tailored to his needs, for example, by typing "
leather bifold wallets
" into a search bar.
Conclusion
Buying a new wallet can be an exciting experience, even though most men do not like to admit it. It is challenging to make the right purchase choice when there are so many possibilities. Just as with any other product, a man wants to get the best wallet for his hard-earned money. While some guys have several wallets for various occasions, most men probably only have one wallet at a time.
These often-neglected accessories serve an important function; namely, carrying and safeguarding one's cash, credit cards, necessary identification, and business cards. All of that is beside the fact that a man should always make a good impression, whether in a business setting, a romantic dinner with that special someone, or even a night out with the guys. People respond to quality, and
a man's wallet
should reflect the fact that he knows and appreciates quality.