Back in the "old days," the best baby movement monitors were parents' ears. Crying heard in the other room would alert you that your baby or toddler needs a little attention. Battery and rechargeable battery safe-sleeping products have eased parents' fears and are now a staple in most nurseries. Many big brands such as Philips, Withings, Nest and Snuza, not only listen for sound but include video monitoring. They can be programmed to sound various alarms, and many are portable enough to take on the go. Some even can be set to keep track of the babysitter's movements while you're out. Take a look at some of the quality baby movement monitors of 2013.
| | |
| --- | --- |
| 1 | Snuza Hero Baby Movement Monitor |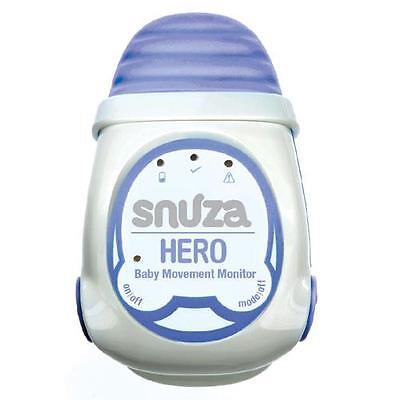 The Snuza Hero Baby Movement Monitor is a portable baby movement monitor that attaches to a child's diaper and senses movement through a contact attached near the baby's navel area. The Snuza Here, which uses a proprietary battery, is designed to gently vibrate and encourage baby movement if none is detected in 15 seconds. The unit can be programmed to sound an alarm at certain intervals if the baby still doesn't move.

While many baby movement monitors work in conjunction with an under-the-mattress pad, the Snuza Hero provides added convenience because it is simply attached to the diaper. This makes it convenient for travel and nap time anywhere. The Snuza Hero does not send or receive radio frequency signals and can be left attached and activated at all times without worry. It is recommended for use on children up to 1-year-old.

---
| | |
| --- | --- |
| 2 | Angelcare Baby Video Sound and Movement Baby Monitor System AC1100 |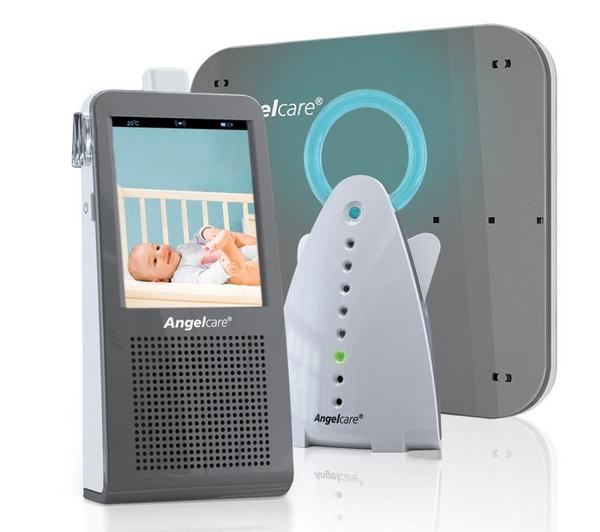 The Angelcare AC1100 Monitor System is ideal for parents looking for a movement monitor and a baby video/sound monitor. The movement monitor consists of an under-mattress sensor pad that notifies parents if no movement is detected for 20 seconds. The live baby monitor nursing unit allows parents to see their child in real time and in color from the parent unit. These two units can also function as a two-way radio, so parents can soothe the baby with lullabies even from a different room. The parent unit also comes equipped with a temperature display and an audio tic feature.

The Angelcare AC1100 also has added features for safety and convenience. The sensor pad is fully adjustable so parents can select their desired sensitivity level. Furthermore, a timer on the unit keeps track of baby's sleep time and awake time. The live baby monitor camera angle is also fully adjustable and has a zoom-in and zoom-out feature. Nighttime viewing is made possible with the infrared camera option as well. Finally, the entire unit is fully portable and rechargeable.

---
| | |
| --- | --- |
| 3 | BabySense Infant Movement Monitor |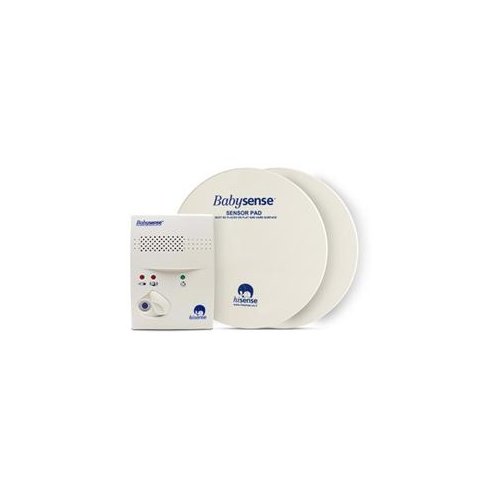 The two transmitting pads included in the BabySense Infant Movement Monitor double the safety and security a parent might seek. The sensor pads can be placed under the pillow and the mattress to better monitor baby's movements, including breathing. If the baby sleeps in two different areas, one sensor pad can be used in each location. If at any point the unit senses a reduction in movement for more than 20 seconds, the corresponding monitor alerts parents through an alarm and a red light. This allows parents to act quickly and without hesitation. Alternatively, if movement is normal and consistent, a green light flashes.

The BabySense Infant Movement Monitor is simple to use and activate. Once the sensor pads have been placed under the mattress or pillow, the unit only requires a press of a button to begin the monitoring process. No harmful radiation is emitted at any time, and a low-battery indicator light clearly indicates when the batteries need to be replaced.
---
| | |
| --- | --- |
| 4 | Safe to Sleep: Sleep and Breathing Monitor |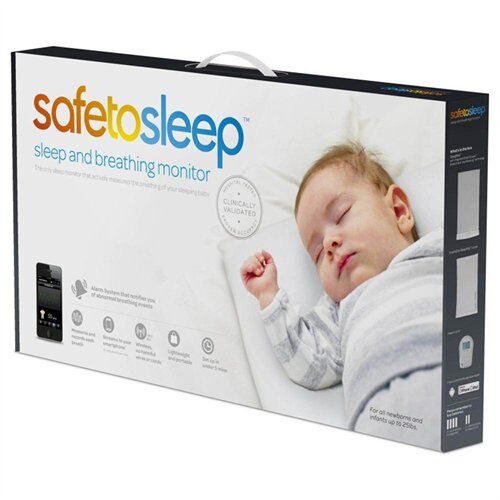 For parents with smartphones, the Safe to Sleep monitor is an investment worth making. The unit can be easily connected to a smartphone or the included parent unit to track a baby's movements throughout the night. The SleepMat, which can hold infants up to 25 lbs., is completely water resistant and made of anti-microbial fabric. The mat accurately monitors the baby's breathing and movements and then transmits the information directly to the smartphone or parent unit. A real-time breath wave appears on the device, and an alarm sounds when there is a change in breathing rate or cessation of breathing. There are four different alarm settings, giving nervous parents peace of mind about their baby's safety.

Parents can also determine baby's sleep cycles using the Safe to Sleep technology. The SleepLog tracks sleeping time, while also creating a comprehensive report of sleep quality. Music can be directly streamed to the SleepMat as well, which can lull the baby to sleep quicker. The unit is also portable and completely wireless, making it an ideal baby monitor for people on the go.
---
| | |
| --- | --- |
| 5 | Tommee Tippee Closer to Nature DECT Digital Sensor Pad Monitor |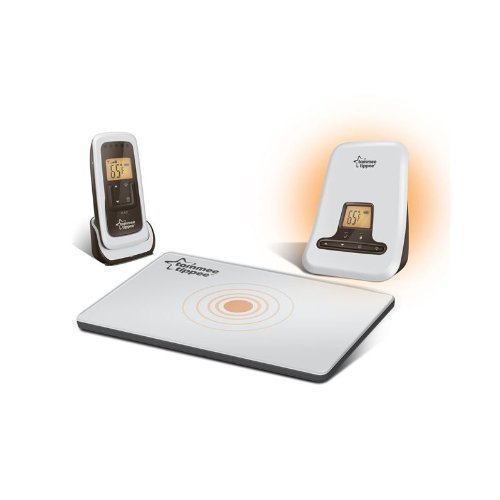 The Tommee Tippee Closer to Nature DECT Monitor offers parents peace of mind as they put their child down to sleep. The unit utilizes interference-free monitoring to inform parents about baby's movements. The Sensisleep pad can be easily placed under baby's mattress and provides direct correspondence to the parent unit. If 20 seconds pass and no movement is sensed, the pad sends a signal to the parent unit and an alarm sounds. The included audio monitor can be employed throughout the night as well to transmit any sounds and crying. Furthermore, the nursery monitor determines the temperature in the baby's room and displays it on the parent unit. A night light is also equipped on the nursery monitor and can be remotely controlled from the parent unit.
For added ease, the parent unit contains a talk-back feature so the baby can hear mom or dad's voice without the parent even entering the room. A belt clip ensures that the parents unit is always on hand. However, if the parent unit does go missing, a button on the nursing unit can be used to quickly locate the parent unit.
---
Overview of the Top 5 Baby Movement Monitors of 2013
In order to choose the right baby movement monitor to meet their needs, parents should be aware of the various features each one comes equipped with. This allows for a more informed decision and greater satisfaction with the purchase.
| Baby Movement Monitor | Notable Features |
| --- | --- |
| Snuza Hero Baby Movement Monitor | Portable, attaches to the diaper, alarm sounds 5 seconds after trying to rouse child with vibration after 15 seconds of no movement |
| Angelcare Baby Video Sound and Movement Baby Monitor System AC1100 | Under-mattress sensor pad alerts parents after 20 seconds of no movement, live video monitor displays child with adjustable camera options, unit functions as two-way radio |
| BabySense Infant Movement Monitor | Two transmitting under-mattress pads for added convenience, alarm sounds and red light flashes after 20 seconds of reduced movement, one-press activation to use |
| Safe to Sleep: Sleep and Breathing Monitor | Smartphone friendly, water-resistant sensor pad sends alarm to phone if changes in breathing occur, sleep quality reports created, music can be streamed to sensor pad |
| Tommee Tippee Closer to Nature DECT Digital Sensor Pad Monitor | Interference-free monitoring, alarm sounds after 20 seconds of reduced movement, audio monitor can transmit child's cries, unit can be used as a two-way radio |
All of the devices outlined provide specific features and advantages to make baby movement monitoring simpler and more convenient. To further determine what each monitor offers, review the manufacturer's guidelines of each.
Buying Baby Movement Monitors on eBay
By utilizing eBay Baby, you can find an extensive listing of baby monitors from the likes of Philips, Samsung, Suza and others. To find an individual monitor, enter a descriptive phrase in the search box found on any page. Examples include "BabySense Infant Movement Monitor" or "Snuza Hero Baby Movement Monitor." Once the results have loaded, you can easily narrow the monitor listings according to format, condition, price, and location. To see items that offer free shipping, simply choose the free shipping option from the refinements list.
Once you have found a baby movement monitor that best meets your needs, review the product description and the seller's information. The product description should thoroughly review the monitor, as well as provide pictures. It is also imperative to consider the seller's feedback and overall rating. This allows you to determine if the seller is reliable and reputable.
Conclusion
Baby movement monitors are a sensible addition to any nursery. They can provide parents with the peace of mind of knowing their child is sleeping soundly, or sound the alarm in the event that a change in movement or breathing is sensed. They free up a parent during the day to do work in another room, and their sensitivity typically can be adjusted to provide safety that wasn't available before. Given the importance of the subject, baby movement monitors run the gamut from audio-only, video monitors, video and audio and high-tech medical alarms for a baby at risk for Sudden Infant Death Syndrome.
Baby monitors are especially appropriate for infants born prematurely, since they have higher incidences of apnea, or breathing cessation, that requires them to be moved more frequently. Battery-powered and cordless baby monitors tend to have good battery life; many are rechargeable.

This list of the top baby monitoring devices of 2013 provides a good starting point for parents to begin their research. Parents can quickly consider which features they require to help determine which movement monitor is right for them. Then parents can read reviews from other parents to see what others have to say about the monitor. This helps parents choose the best monitor for their needs.