Ever since James Cameron released the film Avatar in 2009, 3D technology has become the new must-have feature for televisions.With so many models of
3D televisions
, it is hard to know where to begin searching. One way to begin is to select the size of screen that is right for the room that houses the television. Sizes can range between the large-scale 92-inch screens right down to 27-inch screens.
3D televisions are available in plasma, LED/LCD, and rear projection. All standard 3D televisions require the viewer to wear special 3D glasses, but not all televisions come with the glasses that a viewer needs. Before buying a 3D television, users need some knowledge to find the right television due to the range of different technologies available.
The Mitsubishi WD-92840 92 comes with a 92-inch screen, making it a status symbol for anyone who likes to entertain. This rear projection television is too big to mount on the wall, but users often mount it on a stand. Users must have a great deal of space to keep a television this large and to keep it well-ventilated. At 194 lbs, this television needs a permanent place and is not a television to move around.
The sound is exceptional, with Dolby surround technology and 16 loudspeaker drivers powered by an internal 32-watt amplifier. The picture quality is sharp, producing images that are crisp and colours that are vibrant even in 2D. In 3D, an internal emitter syncs with the 3D glasses, allowing the viewer to watch the Mitsubishi from any angle. The Mitsubishi does use a lamp to enhance the vision; however, replacement lamps are relatively inexpensive. According to expert reviewers, the impressive 92-inch screen makes this television a great purchase.
---
| | |
| --- | --- |
| 2 | SHARP Quattron LC-60C8470U |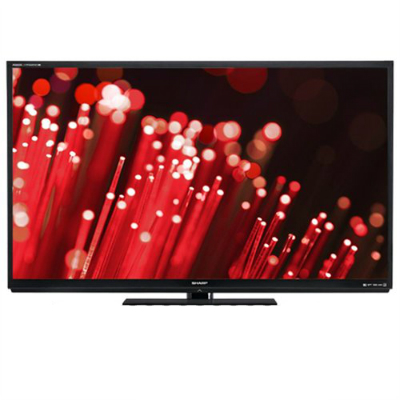 The 60-inch screen on the Sharp Quattron LC-60C8470U makes it perfect for family viewing. The excellent picture utilizes AquoMotion technology, which gives a crisp, sharp image with vivid colors. The viewer is able to enjoy a 3D sensation, produced by Full HD Active 3D with the glasses that come with the TV. This smart TV is also compatible with iPhone and Android smart phones. The smart TV streaming allows the viewer to enjoy most popular apps including Netflix, VUDU, Skype, YouTube, Facebook, and many more.
One attractive feature of this television is the fact that it mounts on the wall. Wall-mounted televisions save space and give optimum viewing angles, and wall brackets secure the television safely. These wall brackets are cheap to buy and many are tiltable to assist in creating the perfect viewing angle. This television is perfect for consumers who enjoy internet services as well as watching TV on their television set. Specialist bloggers explain that this television offers a great online experience for the consumer and is a great overall value.
---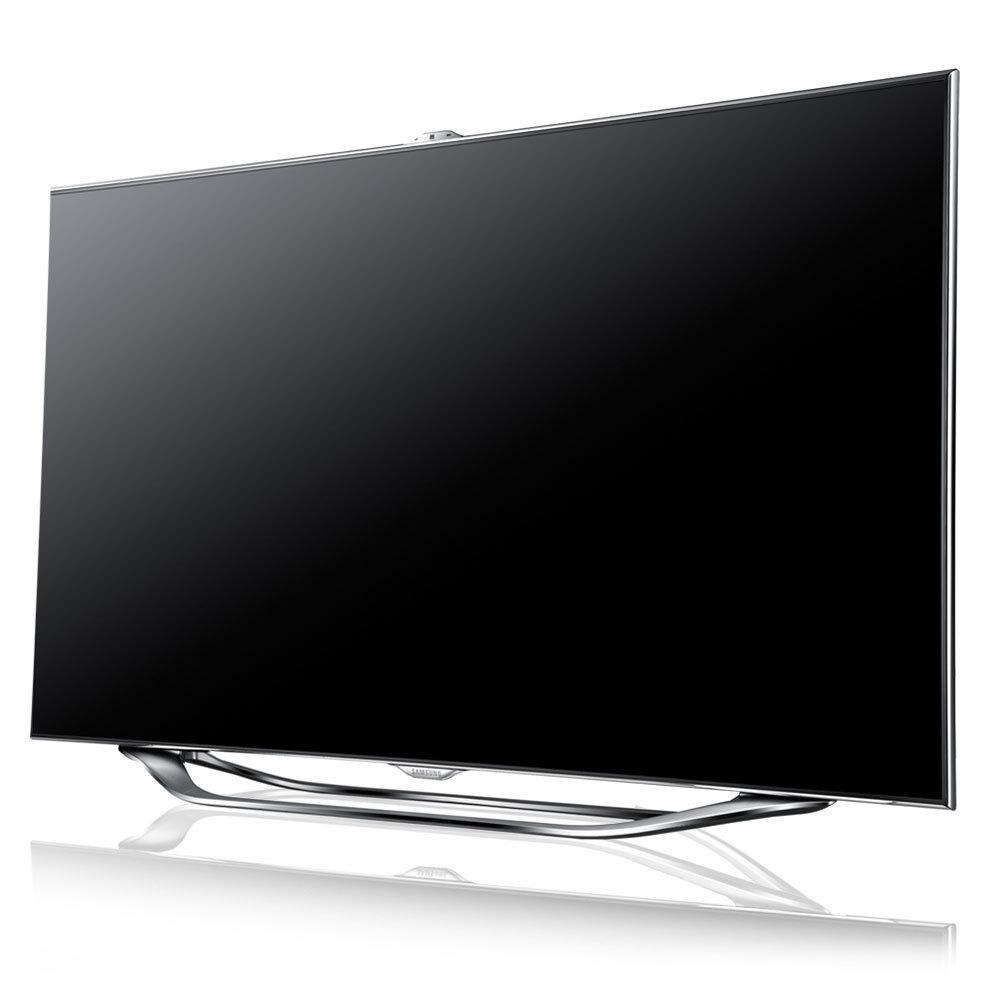 With a screen size of 55 inches, this television is another good all-around family television. The Samsung UN55ES8000 offers parents great control over what their children watch. Samsung also offers much child-friendly entertainment on their smart TV, so children are never bored. The smart TV also allows for multitasking, so users do not have to exit one page in order to look on another. The qwerty-style remote control is easier for online typing, making using the online features a pleasant experience. Facial recognition, voice recognition, and motion control are additional features that make this an exciting television to control. This family television also boasts features such as writing a to-do list and the ability to manage personal exercise regimes. Samsung has included the Micro Dimming Ultimate Panel Package in their Samsung UN55ES8000, providing a light-dimming feature that sharpens the picture in any room.
Colors appear bright and vivid with the right setting. The 3D display offers a crisp and in-depth image that has been missing from previous models. A wall mount comes included, so there is no need to search for an additional wall bracket to mount it to the wall. Specialist buyer guides suggest that the Samsung UN55ES8000 boasts more features than most other televisions have to offer in its price class.
---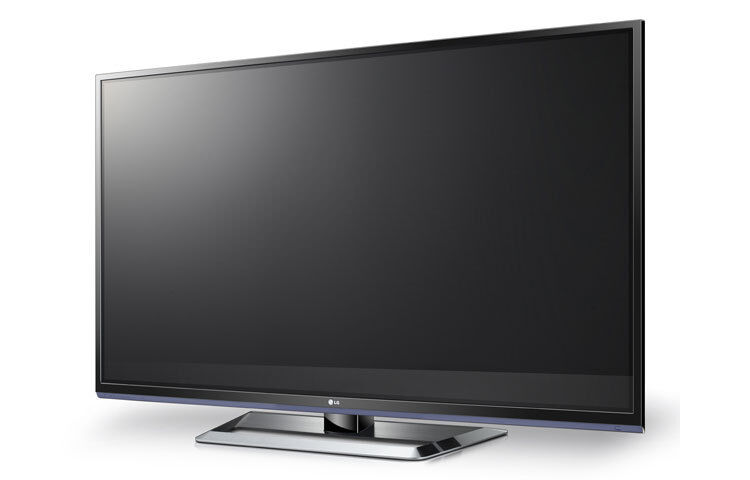 The LG 50PM4700 offers great value for the money. This 50-inch screen is economical and suits most family needs; however, the 50 inches is also ideal for watching movies and sports programs. The low resolution of 720 pixels is a common feature in plasma televisions and yet this does not affect the quality of the picture it gives, allowing for the viewer to enjoy a crisp image.
Full internet access is available through LG Smart TV with access to many popular apps and thousands of movies. This model also comes with light sensor technology that makes setting it up to the right light and contrast an easy task. The price tag is much lower than some televisions of this size, making this a good quality television at an affordable price. Reviewers claim that it is a great television for budget consumers.
---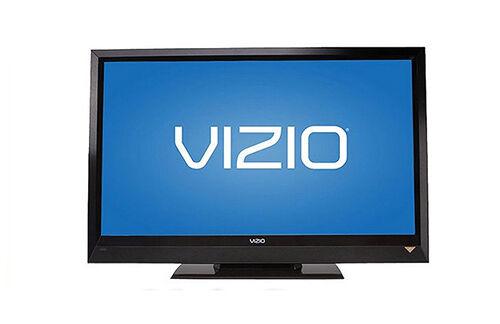 The smaller screen of the 32-inch Vizio E3D320VX makes this the perfect television for any smaller room, such as a bedroom or an office. Setting up this television requires basic calibration. Once calibrated, the television shows good quality images with vibrant colour, both in 2D and 3D. It is a basic television and yet it still boasts some of the features that bigger televisions offer. Smart TV allows the viewer to download popular apps such as Facebook and Netflix.
The high resolution of 1080 pixels is the same as the bigger 3D televisions, allowing good quality images to show on a smaller screen. Vizio's Theater 3D technology allows the viewer to enjoy 3D images by wearing cinema's RealD glasses, so there is no need to go out and buy extra glasses to watch this television. Expert reviewers claim that this television boasts a 3D quality that is better than televisions with active 3D technology.
---
Getting the Right HDMI Ports for a 3D Television
All 3D televisions have HDMI ports so that it is possible to connect additional accessories, such as DVD players. Some televisions have more ports than others. The number of ports required depends on the number of accessories that a homeowner wishes to connect. If a family has games consoles as well as DVD and Blu-ray players, they may want to look for a model with more ports.
| Model | Screen size | Pixels | HDMI Ports | Type |
| --- | --- | --- | --- | --- |
| | 92-inch | 1080 | 4 | Rear projection HD |
| | 60-inch | 1080 | 4 | LED/LCD |
| | 55-inch | 1080 | 4 | LED/LCD |
| | 50-inch | 720 | 1 | Plasma |
| | 32-inch | 1080 | 3 | LCD |

Buyers need to find a 3D television that has enough ports, the right kind of screen, and a high enough resolution. Each brand and model offers slightly different combinations, so it is important to get a good idea of what is available before committing to a purchase.
Unless the HDMI connectors need to be regularly plugged and unplugged and long cables with higher bandwidth are a necessity, most standard HDMI cables work for a typical audio-video system. Before making any purchase, buyers should first check what features they need.
How to Buy a 3D Television on eBay
eBay has a number of television options. If you have decided on a model, then type its name into the search bar to bring up the exact model that you seek. However, if you have not yet selected the model, then searching for the right television is still an easy task. Simply type the search words "3D televisions" into the search bar to bring up relevant options. If you know the size screen that you want, you can filter for that as well. Other options include the brand and type of technology that you desire. After selecting an item that meets your needs, read the item description to ensure that all the parts are in good working order.
Conclusion
The size of the screen is an important factor in choosing the right television because there are televisions of many sizes. Other considerations include price and value. There are televisions to suit every budget, from the inexpensive Vizio right through to the expensive Mitsubishi. It is possible to find new and used 3D televisions on
eBay
.
Most televisions are no longer just a stationery box users watch, but instead they are an interactive station for all basic internet wants and needs, allowing the family to play and learn, as well as watch television together. Apps such as Netflix allow the consumer to enjoy thousands of films at the touch of a button, and apps such as Facebook allow users to interact with friends and family. A quality 3D television lets the consumer use these and other features from the comfort of their home.