Guide to Finding the Right 3 TB Hard Drive
There are many important properties to consider before purchasing a 3 TB hard drive. For example, the speed of the data transfer and the encryption properties are important, but these decisions are made according to specific consumer priorities.
Overview of 3 TB Hard Drives
Digital information is stored on a series of hard drives,, and 3 TB hard drives offer a large amount of space. Some of these drives can be installed inside of the computer, but most 3 TB drives are external drives.. Selecting the right hard drive for the specific priority is often a balancing act.
Important Considerations for 3 TB Hard Drives
Individuals and business owners make decisions regarding computer equipment based on specific needs. The size of the external storage is important only when a lot of storage space is required. When a large amount of storage is a priority, a 3 TB hard drive will be a good solution. However, there are other important issues to consider as well. A short list of some most important items are listed below.
| | |
| --- | --- |
| Data Encryption | Adequate data security on external storage devices is essential. There are many encryption technologies available, including 256-Encryption and drive lock encryption. |
| Compatibility | Some external hard drives are specifically designed to work exclusively with either a PC or a Mac, but many external drives work equally well on both platforms. |
| Automatic Back-Up Systems | Back-up and restore features are considered mandatory for many external hard drives, but some external discs still do not have this feature. |
| Data Transfer Rates | Data transfer rates refer to the speed at which a hard drive is able to transfer data to another device. Several factors affect the total time, but this intrinsic rate is expressed in MB per second. |
| Buffer Size | The buffer refers to a temporary memory storage space, which allows the drive to write at constant speeds. The 32 MB buffer size is the numerical equivalent of a moderate data transfer rate. Other drives may have as little as 8 MB, and 16 MB is fairly common. Certain devices may use as much as 64 MB. Several additional factors will determine the final speed for reading and writing. |
| Rotation Speed, or RPM | The rotation speed of the external storage drive is an important property because these devices are normally mechanical drives, not solid-state drives. Hard drives with fast rotation speeds require more power than hard drives with slow rotation speeds. Therefore, the speed of 7,200 rates per minute (rpm) is better suited to a PC than a laptop, which often runs solely from battery power. Laptop users may prefer drives with 5,400 rpm. |
| | |
| --- | --- |
| 1 | Seagate 3 TB External Hard Drive |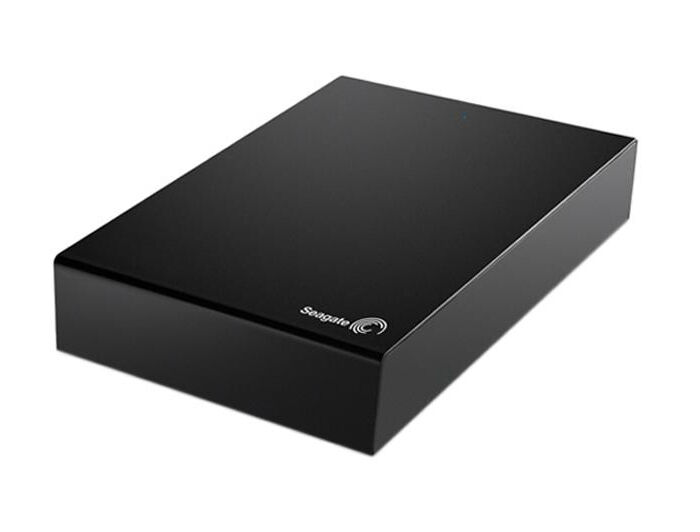 The Seagate 3 TB hard drive offers a variety of desirable features. It has a 64-megabyte cache, and it uses a 3.5-inch drive. It provides a fast reading speed of 7,200 rpm, and the S.M.A.R.T. architecture anticipates potential drive failure. This permits the computer user a chance to back-up their critical information before any failure occurs. The interface can accommodate USB 2.0 and USB 3.0. This device is compatible with both the Mac and PC. This lightweight drive is small enough to fit in small carrying cases. It is only 2.38 pounds, and the data transfer rate of this Seagate drive is 5 GB per second.
Features
3.5-inch form factor
Mac and PC compatible
5 Gbps data transfer speed
---
| | |
| --- | --- |
| 2 | LaCie 3 TB External Hard Drive |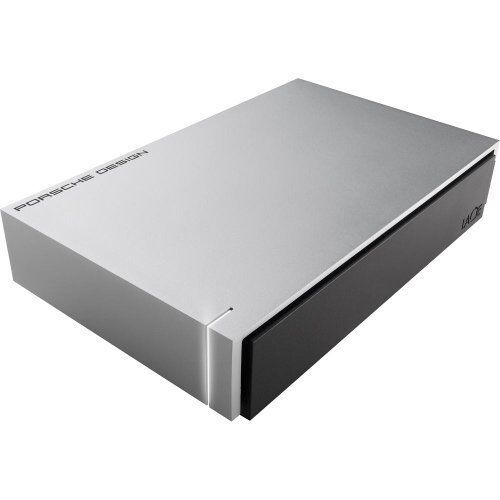 The 3 TB LaCie external hard drive offers an external data transfer rate of 640 MB per second. The drive weighs 3.7 pounds, and it has multiple output ports. The hard drive has options for USB 3.0 as well as Firewire. The quick restoration features provide an efficient back-up solution. The buffer size of 32 MB facilitates the transfer of information. Some external drives only work with Macs or PCs. This device works equally well on both platforms. This device strikes a balance between the need for security and the need for storage space. The back-up and restore features provide continuous updates on security, which increases the reliability of the information contained within the storage unit. This model may be particularly relevant to the unique needs of small businesses.
Features
D2 Quadra model
Rotation speed of 7,200 RPM
Shock absorption technology
Latency of 4.14 milliseconds
---
| | |
| --- | --- |
| 3 | Toshiba 3 TB Canvio Hard Drive |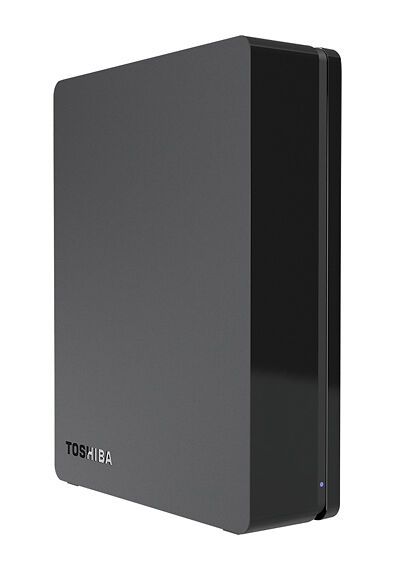 The Toshiba 3 TB hard drive incorporates the USB 3.0 protocol into the internal architecture of the device. This dramatically improves the relative performance of bulk file transfers, particularly when moving uncompressed media files. The rotational speed is lower than the industry standard of 7,200 rpm, which means that it has a slower rate of data transfer; however, this feature is more relevant to mobile device and laptop users than to owners of desktop computers. The lightness of the device and its small surface encourage portability. The installation and initial connection process is fast. Even new computer users may find the setup process to be reasonable.
Features
Internal USB 3.0 interface
Rotational speed of 5,700 RPM
Data transfer rate of 640 Mbps
Unit weight of 2.2 pounds
---
| | |
| --- | --- |
| 4 | Western Digital My Book Essential 3 TB Storage Drive |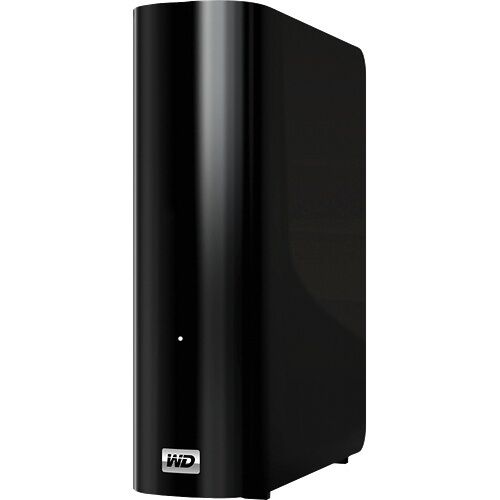 The Western Digital 3 TB storage drive can use either the USB 2.0 and 3.0 interface to transmit information between the device and the computer. The USB 3.0 option increases the transmission speed up to three times over USB 2.0, but this hard drive will accommodate both options. The Western Digital storage drive uses advanced encryption technology, and the password-protection feature offers an additional layer of security. It has an automatic back-up feature as well. This 3 TB external storage device provides a complete solution for storing sensitive information. It is compatible with both the PC and the Mac.
Features
Continuous back-up
WD SmartWare software included
Eco-friendly design
---
| | |
| --- | --- |
| 5 | Toshiba Hitachi 3 TB Drive |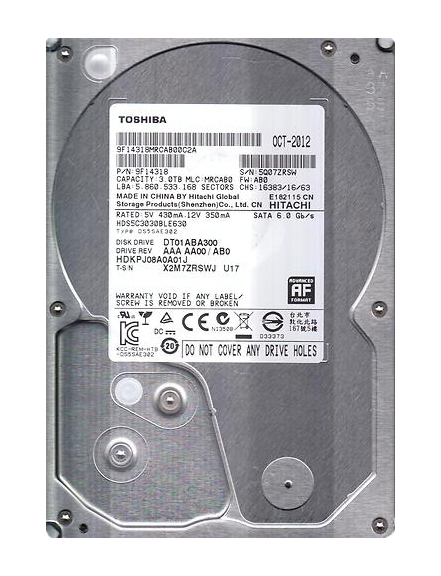 The Toshiba Hitachi 3 TB external drive uses a Serial ATA 3.0 drive interface for speed and performance. This technology is designed to expedite the transfer of information across the external storage device and the computer's internal disc drive. The fast rotation speed of 7,200 rpm is known to increase performance, but a side effect is the amount of vibration produced by this speed. This issue is addressed within the architecture of the Toshiba Hitachi model. It has several internal features that work to address the dual potential problems of shock and vibration. It also automatically regulates the internal temperature during operating and non-operating states.
Features
Rotation speed of 7,200 RPM
Buffer size of 64 MB
SATA3 and SATA 6.0 Gbps
Weight of 680 grams
---
Finding 3 TB Hard Drives on eBay
To find an external
storage drive
on eBay, go to the eBay homepage. At the top of the page, click on the triangle next to the All Categories field. Scroll down, and select Computers, Tablets & Networking. Enter the name of the 3 TB storage drive into the main search box at the top of the page. After the page results load, review the items to determine if the external hard drive is adequate. If not, simply return to the top of the page, and click on the Advanced link. This link is located to the right of the blue Search button. Fill out as much information on this page as possible, for this is one of the best methods for refining any search on eBay. Always use specific keywords, and omit any extra words from the search box. To find the perfect 3TB hard drive on a budget, search for the exact item through the process described above. On the Advanced search page, restrict the search results to the desired price range. Repeat this process until the results are satisfactory.
Conclusion
External storage drives expand the memory capacity of any computer. These drives normally communicate through the use of a cable, and the speed of the cable determines how fast information can transfer between the two devices. Most external hard drives are mechanical, and the rate of rotation also affects the transfer speed. The amount of storage offered by 3 TB external hard drives is significant. They can handle large media files like uncompressed video and audio. These devices are often used to backup important information, and data security is facilitated. Return periodically, and review the latest additions to the eBay inventory.