Learning about the different kinds of
boombox and stereo accessories
, including their features and their limitations, is the first step in designing a stereo system that meets a user's listening expectations and personal needs. The user's lifestyle, personal habits, taste, and listening style all greatly affect which boombox and stereo accessories create the most useful and high performing listening system.
A wide array of top-rated boombox and stereo accessories, including headphones, amplifiers, preamplifiers, and many different kinds of speakers are available at local big box retail stores and online at specialty retailers. Listeners can also find a large selection of top boombox and stereo accessories for sale through
eBay
, both from individual sellers and in
eBay Stores
.
| | |
| --- | --- |
| 1 | V-Moda Crossfade LP2 Headphones |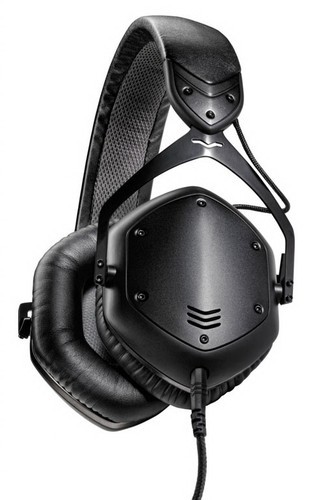 The highly rated V-Moda Crossfade LP2 headphones are a top pick at a popular technology website. The audio that emanates from these headphones is clear and vibrant with an immersive element, and its Kevlar-covered audio cables are fully detachable, while the ear pads offer a comfortable fit. Ear shields are also customizable with any design or logo.
---
| | |
| --- | --- |
| 2 | Sony STR-DH130 Stereo Receiver |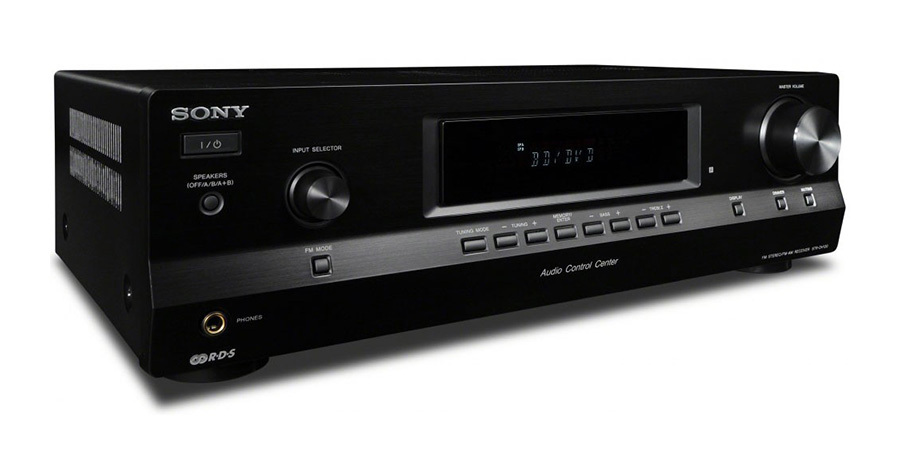 Smooth, low distortion sound with 90 watts of amplification make the Sony STR-DH130 stereo receiver a top pick among audiophile reviewers. Five audio inputs, a full-sized headphone jack, a remote control, and 30 AM and FM radio presets make this an essential addition to any home stereo system.
---
| | |
| --- | --- |
| 3 | Classe CP-800 Stereo Preamp Processor |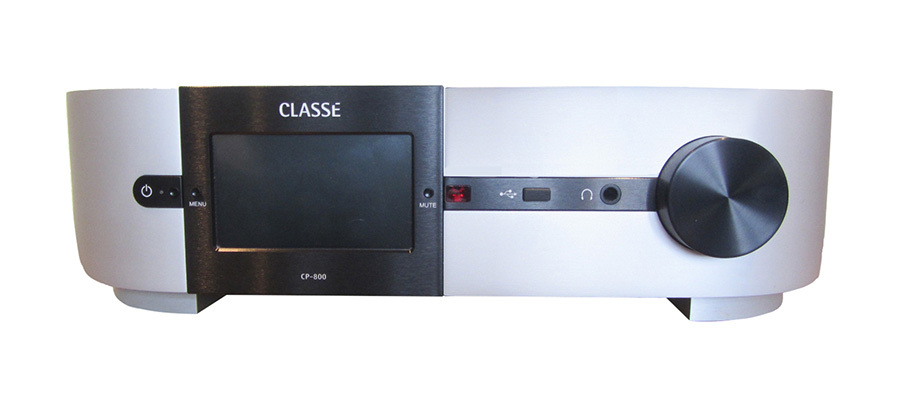 With touchscreen controls and white facade, the Classe CP-800 Stereo Preamp Processor has a modern architectural design that makes it unique in the realm of high-end audio components. The CP-800 is a preamp processor that has nine audio inputs, four optical inputs, three coaxial inputs, and one AES/EBU input plus a second USB input. As a completely user-configurable unit, the CP-800 also has five analog audio inputs. Connected USB devices can charge while plugged in, and the CP-800 is also an Apple-certified device.
---
| | |
| --- | --- |
| 4 | Logitech Harmony Touch Universal Remote Control |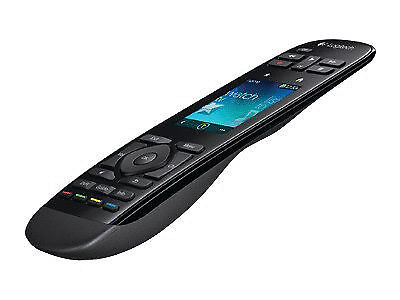 The Logitech Harmony Touch Universal remote control can easily control up to 15 devices (including stereos), and the setup wizard is user friendly and quick. With an integrated help button, it is easy to detect the state of all programmed devices and the remote walks users through steps to locate and easily correct any problems. In addition, its touchscreen is fully customizable with the MyHarmony program.
---
| | |
| --- | --- |
| 5 | RBH SX-1212P/R Powered Subwoofer | At 18 inches wide, 22 inches deep, and 39 inches tall, the RBH SX-1212P/R Powered Subwoofer is a substantial physical presence as a high-end stereo accessory, as the tastefully designed cabinet has an overall oval shape. Essential for rounding out the sound of a well-appointed home stereo system, this subwoofer has two 12-inch silver aluminum woofers covered by a standard grille.
---
| | |
| --- | --- |
| 6 | Vizio S4251w-B4 Soundbar and Wireless Sub |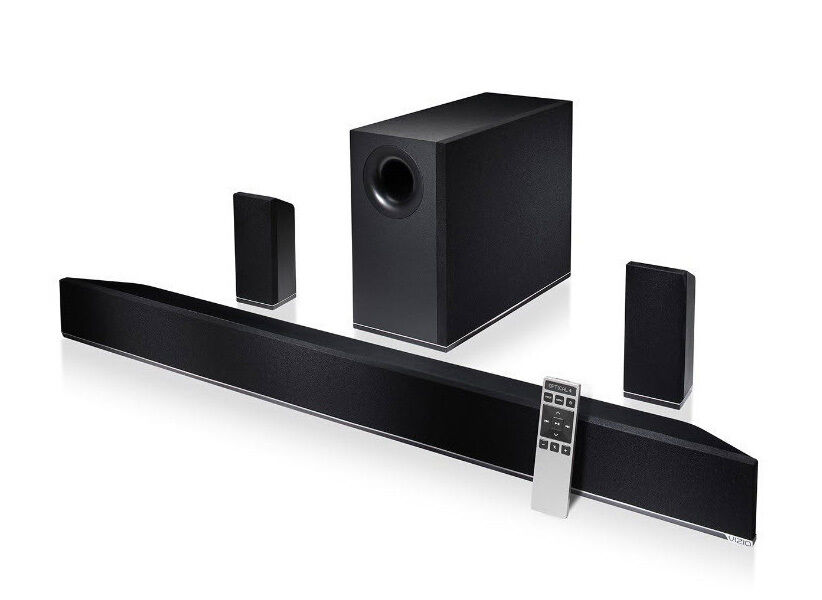 The Vizio S4251w-B4 Soundbar and Wireless Sub has a narrow profile and wall-mounting brackets, while Bluetooth connectivity makes it possible to pair the device with smartphones and tablets. The system comes with a powerful remote control with an LCD menu window at the top and the ability to learn the IR commands for volume control and mute from the TV remote control. This device is a solid performer, making it a favorite on consumer review websites.
---
| | |
| --- | --- |
| 7 | GoldenEar Triton Three Floorstanding Loudspeaker | As one of the top picks for stereo accessories at a popular technology website, the GoldenEar Triton Three Floorstanding Loudspeaker is a smart investment. The Triton Three is floorstanding loudspeaker that has a single high velocity folded ribbon tweeter mated to a 4.5-inch bass driver and a 5-inch by 9-inch throw subwoofer bass driver. Two 6.75-inch by 8-inch infrasonic radiators give the Triton Three its solid frequency response. A powered subwoofer also makes this loudspeaker a full range high-end device.
---
| | |
| --- | --- |
| 8 | Transparent PowerWave 10 Power Conditioner | Consistently excellent performance earns the Transparent PowerWave 10 Power Conditioner high ratings on popular electronics websites, as substantial bracing and heavy-duty aluminum casing control vibration. As a power conditioner that features 10 high current, noise-filtering surge protected outlets, the Transparent PowerWave 10 Power Conditioner comes equipped with a high current PowerLink Plus power cord. Lowering noise across the board and improving detail, the Transparent PowerWave 10 Power Conditioner is an essential addition to any high-end stereo system.
---
| | |
| --- | --- |
| 9 | Sanus Component Series AV Racks |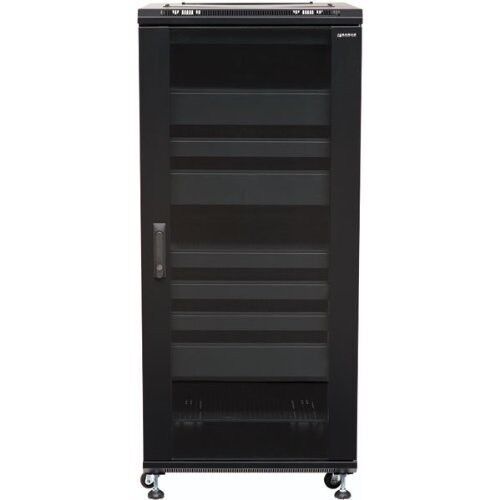 The Sanus Component Series AV Rack is decor-friendly entertainment furniture made for high-end audio components. A great choice for holding stereo systems and accessories, the Sanus Component Series AV Rack comes in four sizes. All Sanus racks include blanking panels, which are strips of aluminum created to bridge the gap between the faces of electronic components. The heavy gauge steel rack features quick-release side and rear doors, while the lockable tempered glass door swings right or left. Stanus racks come fully assembled and receive high ratings among audiophiles.
---
| | |
| --- | --- |
| 10 | EMP Tek E5Bi Bookshelf Speaker | Bookshelf speakers, when paired with a decent subwoofer, can rival tower speakers in sound quality. The EMP Tek E5Bi Bookshelf Speaker offers balanced, high quality two-way sound in a compact package. This bookshelf speaker measures 7 inches by 12.75 inches and is 8 inches deep. The high gloss finish complements other stereo accessories and is available in red or black.
---
| | |
| --- | --- |
| 11 | Wisdom Audio L75m On-Wall Loudspeaker | The Wisdom Audio L75m On-Wall Loudspeaker provides a quality sound that most on-wall loudspeakerss do not deliver. With the kind of sound that is usually only found in a high sensitivity loudspeaker, this on-wall loudspeaker receives high marks from experts and consumers alike. The bass tones are well defined enough to forgo a subwoofer for those that are not huge fans of heavy bass, and even at high volume, the Wisdom Audio L75m On-Wall Loudspeaker provides undistorted sound.
---
| | |
| --- | --- |
| 12 | Parasound Halo JC 2 Preamplifier |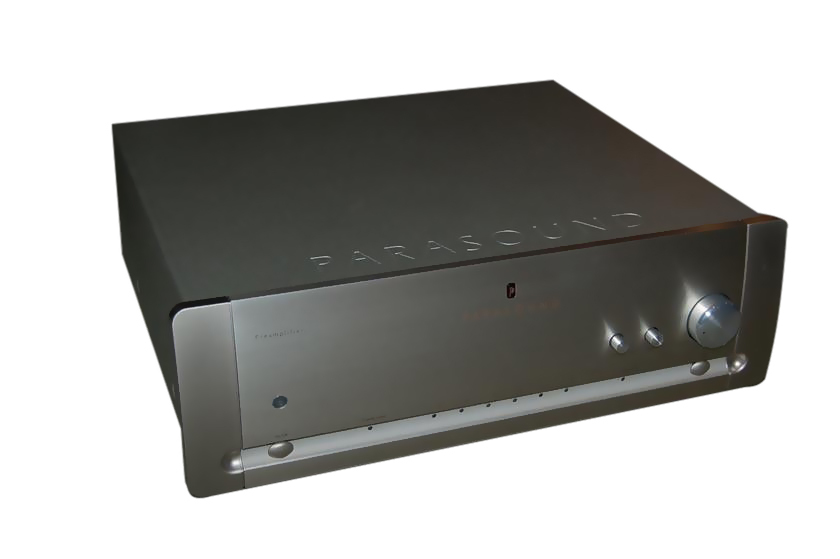 A favorite among audiophile reviewers at a top technology website, the Parasound Halo JC 2 Preamplifier is well equipped and easy to operate. A large master volume knob between two left and right channel volume trimmers are the only features on the front panel, keeping the look of the unit clean and minimalist. The preamp sounds neither heavy nor light, making it a perfect addition to the true audiophile's stereo system. With an evenly balanced sound, detailed bass tones, and extended treble, this preamp rates among the top stereo accessories.
---
How to Buy Boombox and Stereo Accessories on eBay
On the eBay website, it is easy to find the high-end boombox and stereo accessories to complement a listening system. You can also browse eBay Stores to see a variety of products arranged in an online retail space. To find your boombox or stereo accessory of choice, you can enter a specific search term in the search box located on any page of the eBay site and a number of listings, or a list of stores that offer that product, if you are browsing on eBay Stores, appears.
Examining Listings and Sellers
Pay special attention to the listing details of a specific product, and take note of the seller's accepted payment methods, shipping policies, and feedback score as you shop. By reading the comments left by previous customers, you can learn about how the seller has conducted business in the eBay marketplace in the past. If any details of the listing are unclear, you can ask the seller a question directly by clicking on the "Ask the Seller a Question" link.
Conclusion
There are many different types of boombox and stereo accessories to help users complete their listening system. Some of the most popular and
well-rated components
are essential to adding convenience and sound quality to a boombox or stereo. For instance, good quality set of headphones can make sealing out ambient noise simple, while decent speakers that are well suited to a particular boombox or stereo can enrich a user's listening experience and can help them to get the most out of their stereo.
Online shopping makes finding the perfect boombox and stereo accessories easy, because there are many different kinds of high-end accessories available on eBay. With a little bit of research, putting together an ideal listening system that meets the needs of almost any user can be easy.