A pair of basketball shoes tailored to a player's style and performance preferences can help take any game to the next level. Designed to give an extra boost to players on hardwood or asphalt surfaces, basketball shoes are able to add speed, springiness, and quick pivoting to meet players' needs. A designer of premium
sporting goods
for decades, the top 10 Adidas basketball shoes can provide players with enhanced stability and durability to last season after season.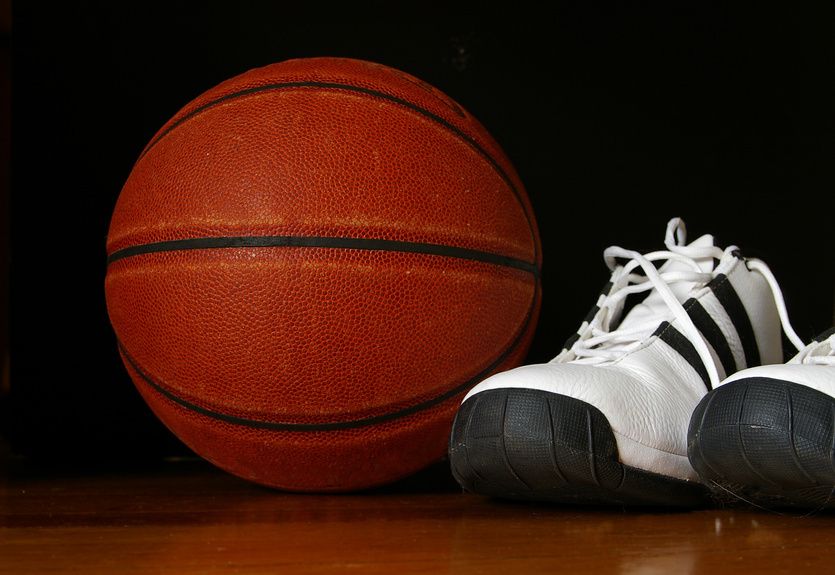 1
Futurestar Boost
The follow up to Adidas' popular Superstar line, the Futurestar Boost basketball shoe is a classic that brings a player's game back to the court. This shoe features a classic shell toe and inner bootee for a secure fit on the hardwood or off the court.
---
2
D Rose 5 Boost Superstar
Designed to improve the sinkability of any player's shot, D Rose 5 Boost Superstar basketball shoes are available in multiple colors and materials to suit differing tastes. Incorporating boost's energy-boosting properties and an endless supply of light energy, these shoes help keep players moving with the action of the game.
---
3
J Wall 1
Designed with FITFRAME to cushion and support the heel, the J Wall 1 basketball shoe provides players with superior traction and jumping ability. As stylish as they are functional, these basketball shoes are available in a variety of colors to match team uniforms or wearers' personal style.
---
4
Crazy 2.0
Built with a lightweight synthetic upper and a Torsion System for improved midfoot integrity, the Crazy 2.0 basketball shoe keeps players light on their feet for movement across the court. This shoe also features points along the sole for ease of maneuverability and pivoting action on the ground.
---
5
D Lillard 1
The D Lillard 1 basketball shoe includes SPRINTFRAME construction to provide athletes with stability and speed by utilizing different power points throughout the foot. This shoe also features Adidas' own TECHFIT and ADIPRENE technologies built right in for a soft cushioned interior that keeps players on their feet all day.
---
6
Electrify TD
Featuring a synthetic upper and a perforated mesh tongue, Electrify TD basketball shoes are ultra breathable and lightweight to keep players cool on their feet. With an ADIPRENE midsole and cushioning throughout, these shoes provide enough stability to balance out their lightweight build.
---
7
D Rose Lakeshore Mid
A fantastic shoe for styling on the court or with a pair of jeans, the D Rose Lakeshore Mid basketball shoe is a stylish nod to basketball-inspired fashion. Designed with fun D Rose details and a map of Chicago along the tread, these shoes are able to impress even the best-dressed basketball aficionado.
---
8
NXT LVL SPD 3
A true basketball shoe, the NXT LVL SPD 3 features a non-skid sole and collar fit feature for extra comfort. This pair of shoes also incorporates a bottom-loaded Torsion System plate to provide flexibility and stability on the court for hours of play.
---
9
Title Run
Featuring a blend of materials and Adidas' own technologies incorporated throughout, the Title Run shoe is a fantastic shoe for basketball and many other athletic endeavors. Built on SPRINTFRAME for lightweight action with ADIPRENE cushioning and a padded collar, these shoes give players the speed and agility that they need to achieve peak performance.
---
10
Crazy 8
A stylish shoe available in multiple colors to appeal to a wide variety of athletes, the Crazy 8 basketball shoe provides fun and function both on the court and off. With a textured upper, comfortable textile lining, and EVA outsole for comfort, this shoe is both comfortable and durable enough to handle the rigors of any game.
---
How to Buy Adidas Basketball Shoes on eBay
Purchasing Adidas basketball shoes on
eBay
is a simple and rewarding shopping experience for the basketball player or enthusiast. To find a pair you like, simply utilize the search feature by entering "Adidas" and other keywords to access pages of available seller inventory. Once you have selected a pair of shoes in your size and preferred style, complete your purchase and prepare to take your game to the next level in your stellar new shoes.