Televisions are sold with a remote control. In the most basic sense, being able to use a remote control is a convenience, as it helps users avoid getting up and walking over to the TV every time they want to switch the channel or change the volume.
Unfortunately, TVs are not the only device sold with a remote control. As buyers grow their home-theater setup, what started as a single remote for the TV can quickly turn into a collection of remote controls, each with a different set of functions and buttons. Some remotes can control a couple of devices, but most are dedicated to a single electronics component only. It can become overwhelming to have to find and use a different remote for each device. Nowadays, the family room can have a TV, a DVD player, a home-stereo receiver, surround-sound speakers, and a cable-TV or satellite-TV DVR box. Some homes may even have an old VCR for playing VHS tapes that have not yet been converted to or replaced by DVDs. Add gaming systems, such as PlayStations, Xboxes, and Nintendos, and on-demand entertainment boxes, such as a Rokus, Chromecasts, Apple TVs, TiVos, and the assortment of remotes continues to grow.
Universal Remote Controls
It is confusing and complicated having multiple remote controls, so many people choose to simplify things by purchasing a universal remote control, or "URC." It is called a universal remote because it is intended to be universally compatible with all sorts of devices. Universal remote controls are programmable, allowing people to consolidate their home electronics under one easy-to-use remote control, and they can be reprogrammed as people add additional components to their setup.
Top Universal Remotes
There are many popular universal remote controls made today, and there is a great deal of variety in the features offered by each. Here are some of the 10 best universal remotes that are available to purchase.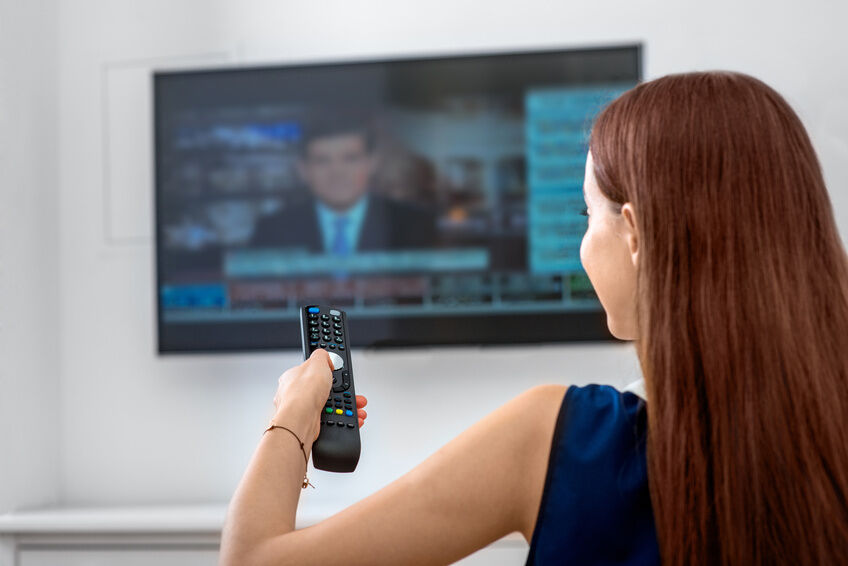 1
Logitech Harmony Touch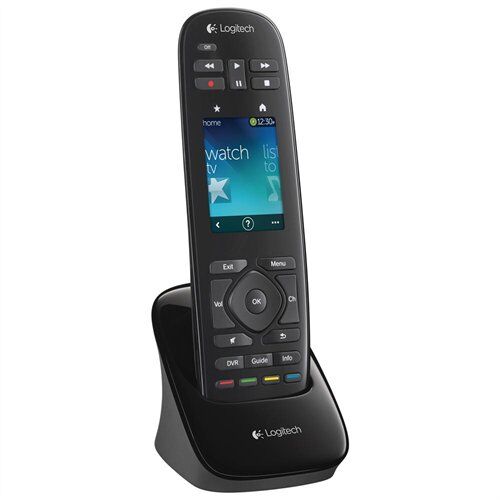 The Logitech Harmony Touch universal remote control is compatible with over 5,000 brands and is extremely easy to use. The Harmony Touch has an innovative design with a bright, stylish display screen. Impressively modern, the Harmony Touch display includes touch-screen capabilities, allowing the buyer to navigate the menu and preference options quickly and easily. This universal remote can be programmed to replace up to 15 different devices' remote controls. It also includes a rechargeable battery and charging dock, eliminating the need for costly alkaline batteries. A powerful remote with a sleek look and comfortable feel, the Logitech Harmony Touch combines an efficient URC layout with a design based in simplicity.
---
2
Logitech Harmony 900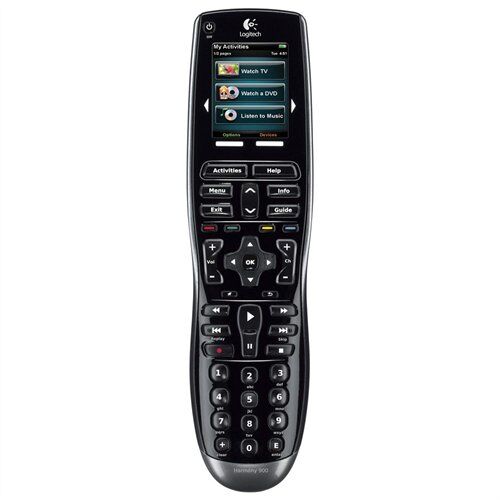 Equipped with a rechargeable battery and charging-dock station, a radio-frequency option, and a high-resolution touchscreen, the Logitech Harmony 900 is the ultimate in universal remote controls. A top-of-the-line remote, the Harmony 900 offers myriad features that more than make up for the bigger price tag. For starters, the Logitech Harmony 900 is designed to be forward-compatible with new devices, which is ideal for shoppers planning to continue purchasing additional electronic components and add them to the remote. Most importantly, the Logitech Harmony 900 is easy to use and highly responsive, requiring only quick, simple adjustments when adding future devices to the URC's options.
---
3
Logitech Harmony One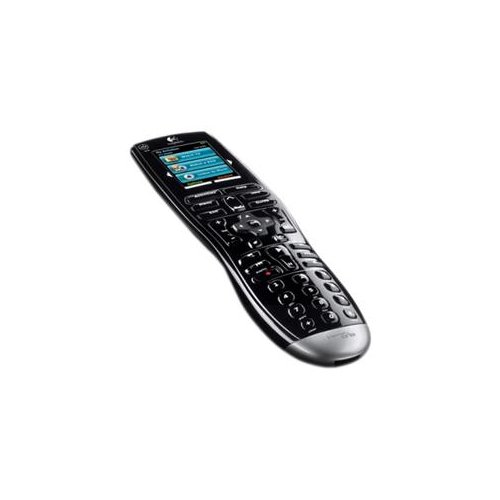 Further proof of Logitech's quality and value within the category of universal remotes, the Logitech Harmony One lands as another top choice. The Harmony One advanced universal remote is capable of being programmed virtually using the MyHarmony app on a Mac or PC computer. The included step-by-step guide walks buyers through a pleasant, fully assisted programming experience, with no remote codes required and up to 15 devices supported. The Harmony One is comfortable enough to hold during long channel surfs and attractive enough to leave on a coffee table. The Logitech Harmony One's beautiful display screen, intuitive button layout, and convenient backlighting feature give an ultra-premium feel. It is completely customizable, and owners can even teach the remote new commands by pairing it with a very old, or even newer, device's remote.
---
4
Philips Prestigo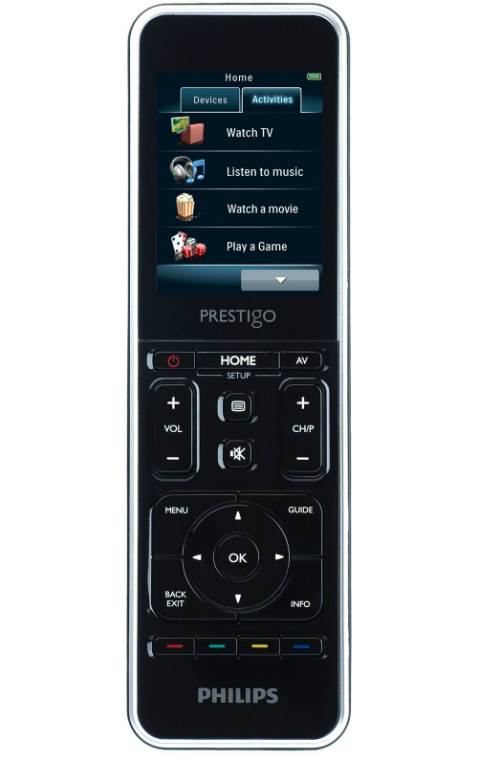 The Philips Prestigo Universal remote control offers solid quality in a modestly priced universal remote. Equipped with the most-popularly desired features, such as a bright display screen, sensible button layout, and an easy-programming wizard, the Philips Prestigo universal remote control ensures that users can confidently operate up to eight different home-entertainment devices. It also includes his-and-hers customizable menus to accommodate multiple users for the same remote.
---
5
Logitech Harmony 650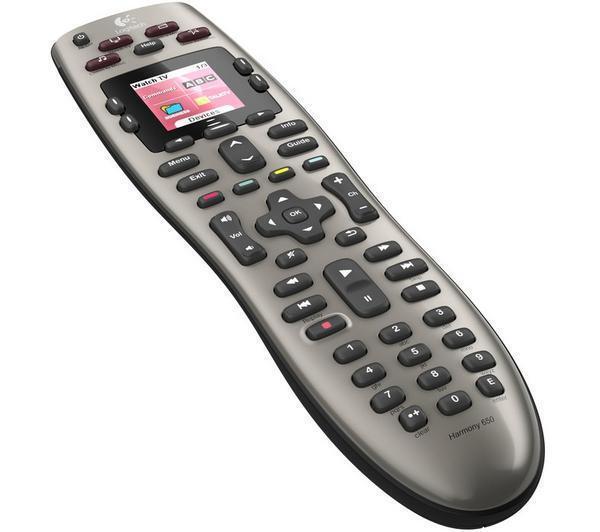 For buyers on a budget, the Logitech Harmony 650 universal remote control combines in numerous, popular features with an economical, sleek, and lightweight design, while still being easy on the pocketbook. The Harmony 650 has a black-and-white display screen and comes in a variety of fun color combinations for the controller's casing. The Logitech Harmony 600 provides buyers with multi-device control, though with a slightly smaller, more-streamlined set of buttons.
---
6
URC Digital R50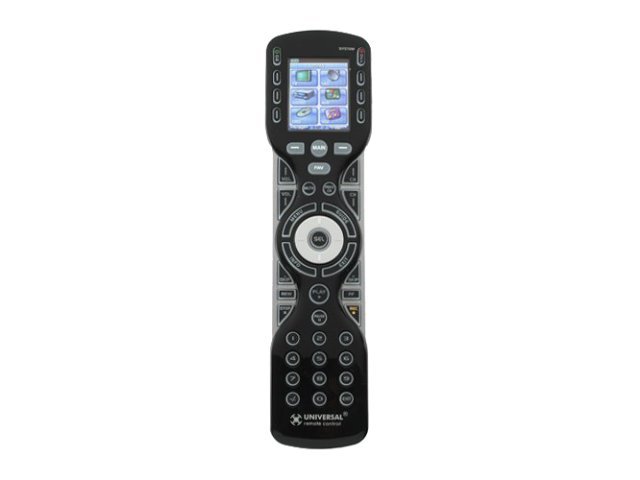 Capable of being programmed for and storing command codes of up to 18 home-entertainment devices, the URC Digital R50 universal remote control provides buyers with a built-in color display screen, a squared-off shape, and large buttons. The remote is easy to use in the dark, thanks to the Digital R50's backlight feature, which can be activated by an easily found button on the side. The backlight brightly illuminates the universal remote control, making it easy to find the correct button to press. The URC Digital R50 is equipped with a simple programming wizard, so connecting it to a computer for programming is not required.
---
7
URC WR7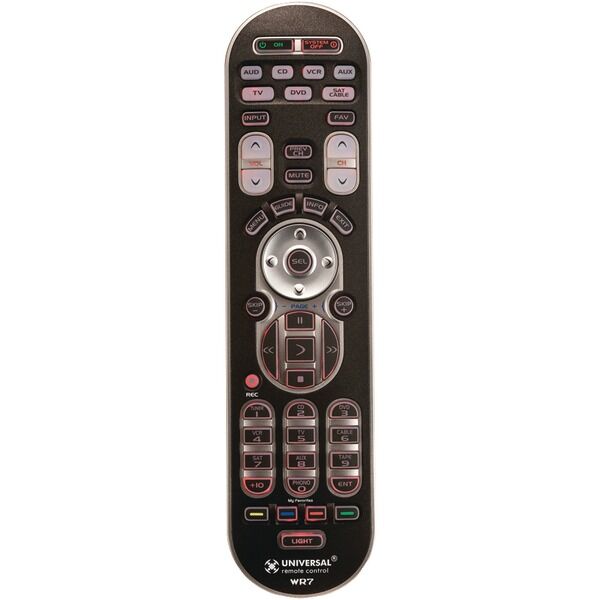 For simple electronic-device programming, the compact and efficient URC WR7 universal remote control offers quality and economy in a straightforward design. URC's WR7 remote is packed with both popular and unique features, such as "couch mode," which cleverly saves battery by turning off the universal remote control when not actually being used. For example, if the remote falls between the couch cushions and a button is pressed continuously for 30 seconds, it will shut off. The URC WR7 universal remote control is capable of supporting up to seven traditional home-entertainment devices.
---
8
Logitech Harmony 300i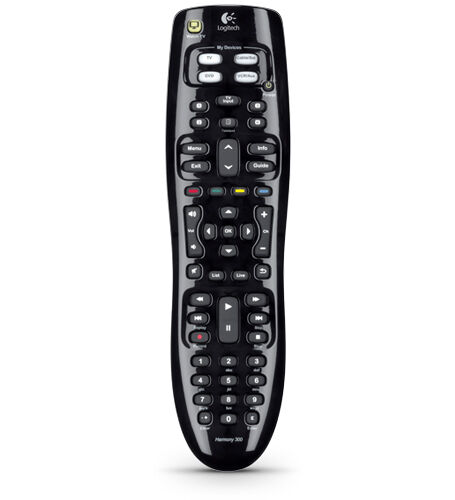 Quality Logitech craftsmanship is paired with a basic, practical construction for the reasonably priced Logitech Harmony 300i universal remote control. While lacking a digital control screen and full remote-control backlight features, the Logitech Harmony 300i is nevertheless a powerful and inexpensive solution for combining remotes with a single universal remote control. The Harmony 300i is capable of being programmed for up to four devices, and the individual buttons can be personalized to a user's preferences.
---
9
RCA Four-Device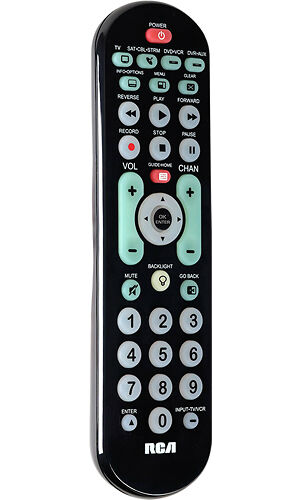 With large numbers adjacent to well-distinguished, easy-to-find buttons, RCA's Four-Device universal remote control makes it simple to operate the remote as well as navigate on the TV screen. Programmable for up to four electronic devices while also providing the most common remote-control functions, the RCA Four-Device is an excellent bargain among universal remote controls.
---
10
RCA Three-Device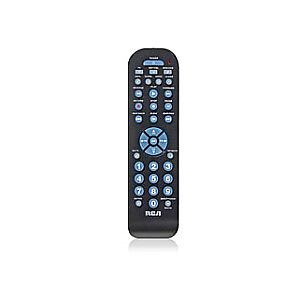 The RCA Three-Device Universal remote control is a simple, space-saving, practical universal remote control. For buyers who do not own extensive home-theater setups and have little home-entertainment equipment, it may not be necessary to get a universal remote control with all the bells and whistles. Instead, the RCA Three-Device universal remote provides a solid set of basic features and supports programming up to three devices. Comfortable and nicely styled, the RCA Three-Device universal remote control fits neatly in the palm of the hand and is a satisfying choice for any budget-savvy shopper.
---
Types of Universal Remote Controls
A universal remote control is capable of consolidating the remote controls of other electronic devices by providing consumers with two remote control options. Understanding the differences between the two remote types is the first step to begin to properly program a new universal remote control. Below is a table briefly describing the different universal remote controls available.
Remote Type

Description with Pros and Cons

Learning

Automatically receives the old remote-control command codes by interfacing via the infrared areas of the old dedicated remote and the new universal remote.

Pros:

Ideal for buyers who have many remotes to program at the same time. Does not require command codes to be found and then entered manually.

Cons:

There may be no way to properly program the new remote if the old remote is lost or missing.

Pre-Programmed

Equipped with a pamphlet that lists a large number of electronic-device manufactures and the matching remote-control or command codes.

Pros:

Perfect for buyers who have lost or misplaced a dedicated remote, but know the brand name and model number of the device.

Cons:

Requires a two- to four-digit command code to be able to program the remote. Codes can be difficult to find for very old or very new devices.
Using Universal Remote Codes to Program a New Remote Control
Popular home-electronics manufacturers, including Philips, RCA, Samsung, Sony, Panasonic, and Vizio, use a number of universal remote codes when designing their products. These remote codes can be found online by searching for the brand name and model number of the electronic device, or can often be found in the device's instruction manual. For example, some TVs are sold with a multifunction remote that can also control a cable box or DVD player. Although they cannot support as many devices as a universal remote, the manual will more than likely provide suggestions for universal programming codes. If searching for codes, it will save time to first write down the brand name and model numbers of each home devices that uses a remote control.
Newer universal remote controls, such as "learning" ones, sidestep this code process and instead use the infrared port to pick up this code from the old remote. Other remotes come with a number of codes pre-installed and will test a number of codes quickly before identifying the right one. No one method is foolproof, so buyers should remember that universal remote codes may be available to use with a universal remote control, assuming that easier methods have been first exhausted.
Where to Find Universal Remote Controls
Thoroughly review and learn about how the different functions, appearances, and efficiencies provided by the top universal remote controls. Universal remote controls are quite common and widely available at electronic supply stores and online vendors. Online stores, such as
eBay
, allow buyers to compare a vast array of universal remote controls, while providing search filters to make it easy to find the best URC for a shopper's budget.
Buying a Universal Remote Control on eBay
To purchase a universal remote control on eBay, either shop by category, or simply begin the search in the search bar at the top of the eBay website. For example, enter "universal remote control" in search bar to see a number of listings matching this description. Searches can be narrowed by subcategory and brand, too. Many buyers prefer to purchase from sellers who offer free shipping, are geographically close, or have informative descriptions indicating clearly if the product is new or used.
Another excellent way to browse universal remote controls is with
eBay Stores
. The stores are set up by sellers to showcase a large variety of products. Buyers can enter the search term, brands name, or product model name within the search bar, revealing results for the specific products currently available. Convenient and practical, shopping on eBay is a great way to compare and find products from the comfort of home.
Universal remote controls
are a practical, efficient, and time-saving device. It is an essential home-entertainment accessory for any modern, technologically savvy consumer. After programming the existing devices' command codes into the universal remote control, or after allowing the remote to find the codes from existing dedicated remotes, it is ready to use. A universal remote simplifies remote control usage by intelligently merging several remote controls and functions into a single handheld controller. There are many brands and types of universal remotes, so buyers should take the time to learn about the various styles and features. It is also important to consider the remote control's layout, shape, and ease of use. Universal remote controls are available on eBay, giving buyers a convenient shopping experience and a prompt delivery, without ever leaving the couch.