A
USB flash drive
is
more than just a convenience
in this day and age. It is necessary for transporting all of your most important files, documents, pictures, and much more from place to place. Whether you are a student who needs to prepare and take a presentation with you to the classroom or an executive who needs a way to transport contracts and research from home to the office, or you are simply looking for a quick and easy storage solution for your digital files, a USB flash drive is a necessity.
Because you want the best for your documents, you want to
choose a USB flash drive
that will have everything you need, whether it is a high storage capacity or an armored body for extra protection. Rather than make a snap decision about the item you need, take a more thorough look at the options available and buy a device that will last you for the long haul.
| | |
| --- | --- |
| 1 | HP 8GB USB 2.0 Flash Drive |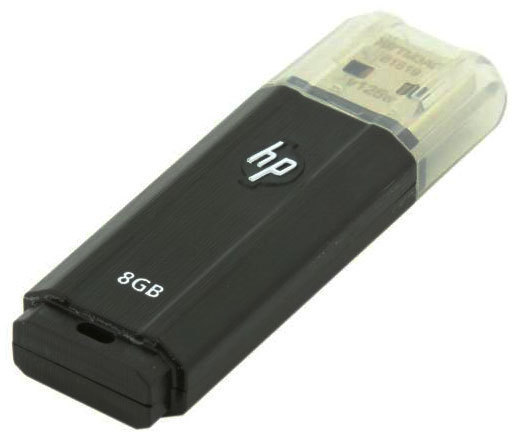 If you are in need of a basic USB flash drive but storage space is not your top priority, this HP drive is a great basic item. The HP brand name should be enough to assure you that your data is being protected by some of the best technology in the business. This small drive comes with a lanyard so it can easily be attached to a keychain or onto your laptop bag, so you will always have easy access to it.
---
| | |
| --- | --- |
| 2 | Aegis Secure Key 4GB USB flash drive |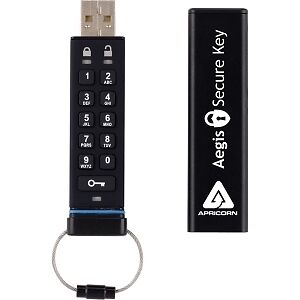 Though it is lower on capacity than some drives, this Aegis USB flash is high on security. It features a small keypad on the side of the drive that can be used to lock down all of your information, ensuring that nobody else can access it. That makes it a great drive for storing sensitive information you don't want to fall into the wrong hands.
---
| | |
| --- | --- |
| 3 | Toshiba 16GB TransMemory USB 2.0 Flash Drive |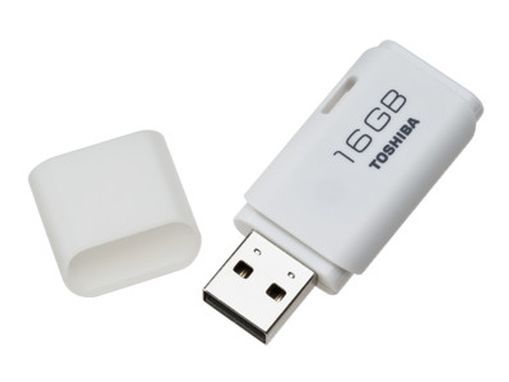 Another product from another tech innovator, this Toshiba 16GB USB flash drive has everything you need to protect your data and take it wherever you need to go. Downloadable security software comes with this device, which ensures that any information on the device is password protected. That, along with the relatively large storage capacity, makes it a great item for the average user who needs a little protection. As a bonus, every item from Toshiba comes with a two-year warranty, so you will receive a replacement if there is any problem with your flash drive.
---
| | |
| --- | --- |
| 4 | Verbatim TUFF 'N' TINY 16GB USB Flash Drive |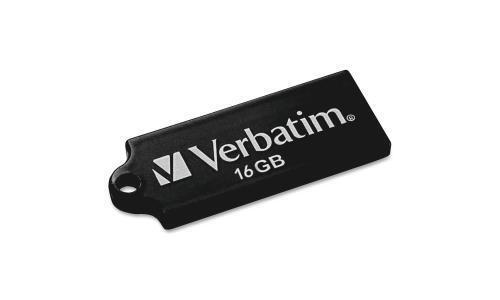 Do not let its small size fool you—this "tough and tiny" Verbatim flash drive has an impressive amount of storage space. It is as thin as a penny and fairly small, but it can still withstand dust, water, and static to keep your information safe. In addition to all of this, it features password protection, so you can further ensure that your documents and photos will not be accessible by anybody else. It comes with a well-constructed lanyard that can easily be attached to your keychain.
---
| | |
| --- | --- |
| 5 | Sandisk 32GB Cruzer Glide USB 2.0 Flash Drive |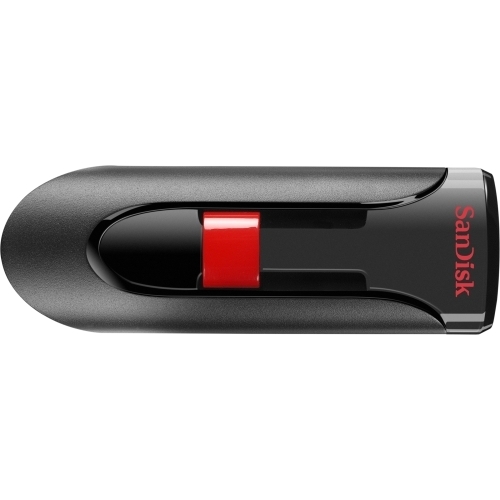 Sandisk is one of the biggest names in USB flash drive technology, and it is not difficult to see why. Though their flash drives may seem ordinary at first glance, they are perfectly tailored for the needs of most users. The USB port of this drive slides in and out so that no matter what the drive is subjected to, it does not sustain any damage that might render it unusable. The large 32GB capacity is perfect for those who need to store more than documents and photos. There is enough room for a few movies and videos on this device, as well. Overall, this level of flash drive is perfect for those who need an item that is a step up from the standard flash drive.
---
| | |
| --- | --- |
| 6 | Centon 64GB DataStick Waterproof USB 2.0 Flash Drive |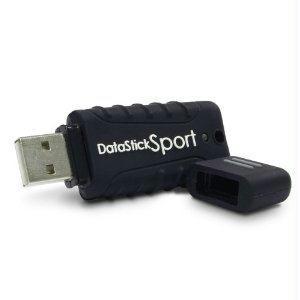 Once you move from the lower range of data storage and into the higher range, protection becomes one of the most important features of a flash drive. An item of 64GB or more could house innumerable documents, photos, videos, movies, and even games. Damage to a USB drive of this size could mean the loss of a vast amount of information.
This Centon flash drive is fully waterproof. Though you might not take your flash drive with you to the swimming pool, it might end up in your pocket on a rainy day—and this flash drive will not be damaged by exposure to the elements.
---
| | |
| --- | --- |
| 7 | PNY 64GB High Performance USB Flash Drive |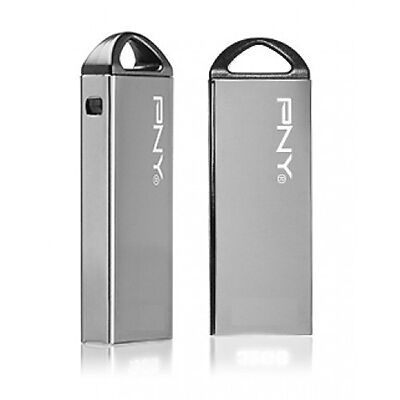 This high-performance PNY flash drive can hold 64GB worth of your movies, documents, pictures, and much more. However, it is much bigger on the inside than it is on the outside. This micro flash drive is housed in a sturdy metal body that protects it from potential damage. It comes with a lanyard so it can easily be attached to a key ring.
---
| | |
| --- | --- |
| 8 | Transcend 64GB Jetflash 760 USB 3.0 Flash Drive |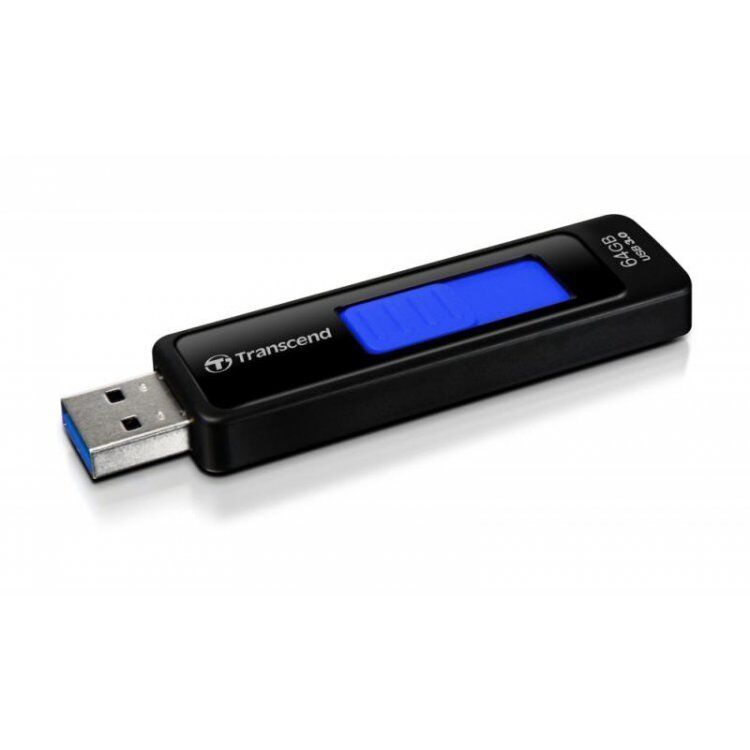 The Transcend 63GB flash drive was made for the fastest transfer of information imaginable, as it is compatible with your computer's USB 3.0 port in addition to the USB 2.0 port. In fact, it has a write speed of 25MB/s and an impressive read speed of 80 MB/s, which is perfect when you are transferring large amounts of data such as movies. It is also completely plug-and-play, meaning no drivers will need to be installed for you to use this item.
---
| | |
| --- | --- |
| 9 | Patriot SuperSonic Magnum USB Flash Drive 3.0 |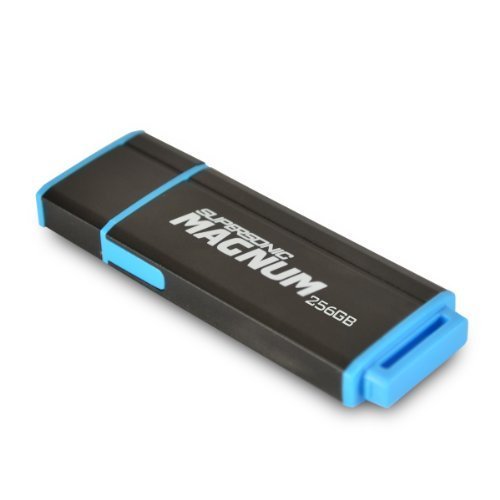 Super fast? Check. The ultimate in storage space? Double check. If you are looking for an item that will provide you incredible transfer speeds that can read at 250MB/s and write at 160MB/s, an amazing storage capacity of 256GB,, and a hard aluminum shell that can absorb even the biggest shocks, look no further. The Patriot SuperSonic has every base covered. You can be certain that you can transfer your items fast and keep them safe, no matter where you take them.
---
| | |
| --- | --- |
| 10 | Lexar JumpDrive 256MB USB 2.0 Flash Drive with Touchguard Technology |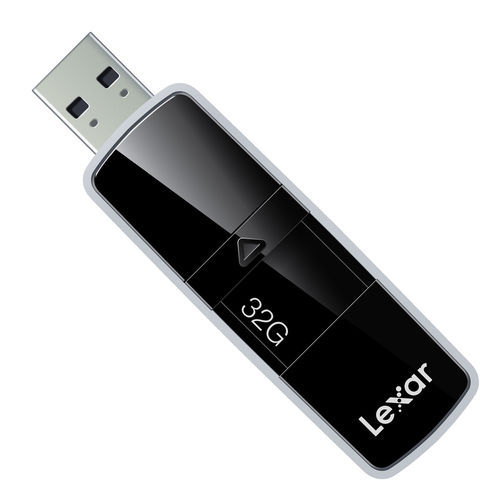 For the ultimate in protection, convenience, and portability, look no further than the Lexar Jumpdrive.. It features TouchGuard technology, which can read and detect your individual fingerprint to ensure that nobody ever gains access to your information. Not only that, this device can store all of your passwords and account information, so any time you log into a computer you will have ready access to all of your favorite websites. It manages all this in addition to being lightning fast with your transfers, making it a truly superior piece of flash drive technology.
---
Other Digital Storage Devices
Though your flash drive will likely be your go-to source for storing data,, a few other pieces of equipment may be helpful for holding your important information and files. Each is designed with different types of storage needs in mind. Using them wisely can ensure you never lose any of your important information.
| Item | Description |
| --- | --- |
| | An external hard drive can be more than just a storage device. It can be the backup for your entire library of files, including eBooks, movies, documents, games, and more. |
| | SD cards are used primarily for transferring images and photos to various devices. This includes digital photo frames, scanners, digital cameras, and even some laptops that come with an SD card port. |
| | While USB flash drive and external hard drives are steadily making blank discs obsolete, they can still be useful for maintaining a hard copy of important documents, or simply for sharing files with colleagues and friends. |
Buying USB Flash Drives on eBay
Buying a USB flash drive can be surprisingly difficult. The most important thing to consider will be the size of the flash drive and the amount of storage space it offers, but there are other considerations as well. Where will you be taking the USB flash drive? What kind of data will you be storing? Consider a specialized flash drive if you have special needs.
Armored – If you will be potentially subjecting your USB flash drive to impacts and constant use while traveling, consider an armored item. Most come with a metal or rubber body that will protect them from damage.
Waterproof – Waterproof USB flash drives may not be necessary for every buyer, but for those who regularly travel on bikes or as pedestrians, and whose USB flash drive might get exposed to the elements if it rains, it could be a necessity.
Password-Protected – If you use your USB flash drive for business or are a student with important documents to transfer, then a password-protected flash drive is a must. Look for items that have password protection on the body of the device as well as those that offer downloadable software requiring a password whenever the device is connected to a computer.
Decide early on what additional protections you will need for your device, if any. Remember the importance of owning a device with convenient features such as a keychain attachment or a lanyard, and decide if you will want an item with a special design or unique appearance that can help you if the item is misplaced. Once you have decided on a few features, you can incorporate them into your eBay search and find an item that specifically meets all of your needs, whether you want a pink waterproof 32GB flash drive or a metal, password-protected item.
Conclusion
A USB flash drive is an essential tech item, no matter what type of files you need to transfer on a regular basis. Students, office workers, artists, and more can benefit from having a flash drive available whenever it is needed. By knowing what features you need, such as security or protection, you can find and buy a new USB flash drive in no time at all.